NEW LATA MEMBERS
---
NEWS FROM LATA FOUNDATION
The LATA Foundation 2020 projects
The LATA Foundation are working hard to finalise the projects they will support in 2020. Watch out for our special newsletter announcing the projects later this month.
The Foundation's ambition is to support grassroots projects throughout Latin America to help transform lives, support vital wildlife and conservation programmes and offer practical training and skills to empower local communities.
For more information, visit the LATA Foundation website.
---
NEWS FROM UK MEMBERS
Silversea Cruises
Silver Origin Floats Out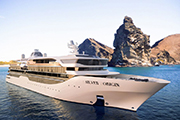 Silver Origin is the first ship that Silversea have built for a specific destination and is a leader in luxury cruise, offering our guests the signature Silversea comfort & all inclusiveness.
The ship will have a maximum capacity of 100 passengers & feature the largest team of expedition guides certified by the national park & the highest crew to guest ratio in the Galapagos Islands of 1:1.11. A new dynamic positioning system, protecting the seabed, and a fresh water purification system in each suite are just a few of the new environmental features on this amazing ship.
For more information, CLICK HERE.
---
Chimu Adventures
Great Chimu Sale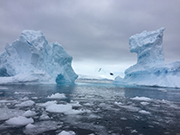 Now is the time to book incredible adventures to some of the most pristine and coveted locations on the planet as Latin America and Polar Travel Specialists, Chimu Adventures, launch the Great Chimu Sale. Between now and the 29th February 2020, Chimu are offering travellers up to 40% off expeditions to the Arctic/Antarctica; tailor made and group tours in South America; and Galapagos and Amazon cruises.
The Great Chimu Sale will showcase environmentally and socially conscious products such as the Tierra hotel collection and Chimu's new ship, the Ocean Endeavour, which is focused on sustainability. You can find out more HERE.
---
The TRIP Group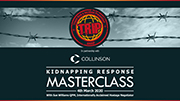 We're delighted to start 2020 with our first event – the Meeting and Kidnapping Response Masterclass with Sue Williams QPM. The Masterclass will take place on the 4th of March 2020. Whether you have operations in low or extreme risk countries, this is a fascinating subject that everyone can learn something from.
Kidnapping is a crime which takes many forms. This Masterclass will examine the threats to travellers, the different types of kidnap and how organisations can respond effectively should their personnel become victims.
This Masterclass provides vital learning for security directors, travel risk managers, CFO's, HR Managers and anyone operating in regions where kidnapping is a threat. It is a high level overview of a dark world that most know little, or nothing about.
---
Mail Metro Media
Adventure Your Way supplement

On the 23rd February 2020 the Mail on Sunday will publish a bespoke 32-page supplement showcasing the best in touring and adventure holidays. Their readers are passionate travellers and this editorial supplement will help shape their decisions when booking their next holiday. They love the idea of a visiting a destination packed with adventure. In recent focus groups they said they want to eat local food, mix with local people and visit a place rich in culture. They want authentic travel, to live like a local and visit somewhere they haven't been before, somewhere off the beaten track.
Adventure Your Way will be distributed with the Mail on Sunday to the full circulation of 1.2 million/readership of 2.1 million people.
For advertising and content opportunities, please contact Emma Barnes on emma.barnes@mailmetromedia.co.uk / 020 3615 0374. Copy deadline is 12th February 2020.
---
Americas
Geo Reisen is Americas' new partner for Ecuador & Galapagos Islands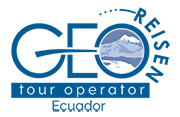 Americas are delighted to announce that Geo Reisen are our new partner for Ecuador and the Galapagos Islands.
Geo Reisen sells authentic tailor-made tours for FIT and groups. With over 15 years of experience, they provide excellent bird watching tours, trekking journeys, innovative Galapagos island hopping, community-based tourism, guided photography tours, high-end experiential travel and much more.
Geo Reisen work in close partnership with the Acacia Hotel, a first-class boutique hotel in Puerto Ayora in the Galapagos Islands. They maintain high-quality standards in all their products and constantly enforce their sustainability credentials.
Please visit the Americas website for more information and we will be very happy to introduce you.
---
Senderos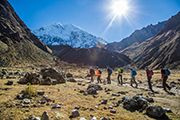 Mountain Lodges of Peru are now including 2 visits to Machu Picchu on the Lares programmes, 1 on the afternoon of arrival to Aguas Calientes (with full tour) and one the next morning with the hike Huayna Picchu or Machu Picchu Mountain. All alcoholic drinks are now included on all MLP programmes and itineraries.
Tierra Patagonia are offering 25% off all bookings for May 2020, a beautiful time of year to visit Torres del Paine with the autumn colours, fewer people and less ferocious wind!
For more information, CLICK HERE.
---
REGION – WIDE
Pure Central America
Mayan Heritage – The Mystery Of The Maya Civilisation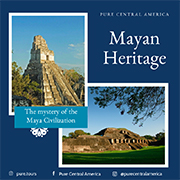 As experts in the Central American Travel region, we wish to invite your clients to embark on a journey that will take them to some of the most amazing sites of the Mayan Civilisation.
From the remains of a Mayan village that were buried under several layers of ashes, to impressive temples and pyramids full of history, this is ideal for those interested in learning about The Mayan Heritage of Central America.
Your clients will get the chance to immerse themselves in ancient history in Guatemala, El Salvador, Honduras, and Belize.
Contact us at sales@pure.tours, our sales team would be happy to help you.
---
AVIATION NEWS
Norwegian
At Norwegian we are continuously working to reduce our environmental impact. As part of our sustainability program, we have partnered with the climate company CHOOOSE to make it easy for our passengers to offset their carbon footprint when flying with us.
During the booking process, passengers can choose to offset their carbon footprint, and their contribution directly funds projects that reduce carbon emissions in a verified way and have been certified by the United Nations and the Gold Standard. These projects focus on clean energy with measurable, long-term impact.
You can read more about it HERE.
---
Iberia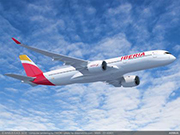 Iberia is adjusting its operating schedule to Santiago, Chile starting from the summer 2020 season. The total number of weekly flights between Madrid and the Chilean capital will remain 10 but they will all operate overnight from Madrid.
This is a great improvement as our customers from the UK won't have to spend a full day flying and can just leave London in the evening to catch the night flight from Madrid. Three flights will be operated with our A330-200 and 7 flights with our brand new Airbus A350 offering more comfort and space and less CO2 emissions.
For more information about Iberia, CLICK HERE.
---
Air Europa
Air Europa's new flight to Fortaleza in North East Brazil commenced on 20th December with a twice weekly service, set to increase to three flights a week from June 2020.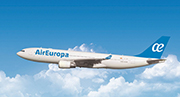 Fortaleza is the airline's fourth destination in Brazil, where it already operates services to Salvador de Bahia, Sao Paulo and Recife. The Fortaleza long-haul flight will depart from Air Europa's hub at Madrid's Barajas International Airport, with connections feeding in from all over Europe, including the twice-daily service from London's Gatwick airport.
The flight will be operated by the Airbus 330-200, with a seat capacity of 299 passengers, of which 24 are Business Class Seats.
For more information about Air Europa, CLICK HERE.
---
ARGENTINA
Aurora Expeditions
Aurora Expeditions renews its commitment to responsible expedition cruising with the launch of its new ship 'Sylvia Earle'

Aurora Expeditions, Australia's leading expedition cruising company, will name its second purpose-built expedition ship after the acclaimed marine biologist and oceanographer, Dr. Sylvia Earle. Built to world-class polar standards the ship will launch in October 2021 in Ushuaia, Argentina.
In the spirit of exploration, and as part of its commitment to responsible travel, Aurora Expeditions will continue to name its new ships after explorers who are passionate about their environmental commitment and who share the company's vision for the future. In addition to highly qualified expedition guides, there are plans for marine researchers, scientists and conservationists to join the ship.
For more information about Aurora Expeditions, CLICK HERE.
---
Los Cauquenes Resort + Spa + Experiences
All roads lead to a unforgettable stay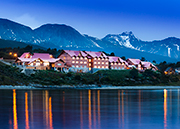 Five star accommodation in a hotel at the End of the World! Located in Ushuaia, on the shores of the Beagle Channel, Los Cauquenes Resort + Spa + Experiences offers different activities to live a unique experience: active and adventure tourism, dining experiences, spa, wellness treatments, in/out pool and a unique natural environment.
We invite your clients to live Ushuaia By Los Cauquenes providing a tailored stay to each one. For more information, CLICK HERE.
---
Aliwen Incoming

Join Aliwen Incoming at Emotions Buenos Aires 2020
The Aliwen Incoming team will be participating at Emotions Buenos Aires from the 10th to 13th May 2020 at the Faena Arts Center. Gabriela Molina & Carolina Muchnik will be very happy to meet you to talk about ideas and new product for Argentina.
We will be also offering a Pre Tour in Buenos Aires, showing the authentic porteño spirit! Please contact Emotions for details. Looking forward to seeing you at Emotions!
If you'd like to learn more about Aliwen Incoming, CLICK HERE.
---
Estancia Los Potreros
Future event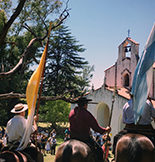 Every year on 2 February our neighbouring rural church comes alive celebrating the day of the Virgin Mary. A statue of the Virgin is carried through the grounds followed by a cavalcade of mounted gauchos; both gauchos and horses dressed in their finest!
We love to share this amazing spectacle with our guests and they love experiencing a uniquely local event that highlights Argentina's famous gaucho culture and traditions.
You can find out more about this event, HERE.
---
Abax Travel
New luxury adventure in Patagonia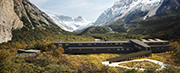 Argentina's National Capital of Trekking , El Chaltén, is getting ready for the opening of a new luxury lodge from the renowned Explora chain of hotels.
Explora El Chaltén will open its doors on September 2020 to the delight of adventurers from all over the world looking for the most exclusive experiences in one of Patagonia's most breathtaking landscapes. Explora El Chaltén will be set at the heart of Los Huemules private reserve, in 5000 hectares dedicated to preserve endemic fauna and flora.
Send your enquiries to: guillermo@abaxtravel.com.ar
For more info please CLICK HERE.
---
BOLIVIA
Late Bolivia
Visit to London and Paris
We are happy to announce that we will be in London and Paris on a business trip from March 9th to 17th, we would be very pleased to visit you in order to show you our new trips to Bolivia for 2020. You can request a meeting by e-mailing oscarordonez@latebolivia.com; or Whatsapp us on +591 71538347.
Regards from Bolivia!
---
Crillon Tours
Bolivia has a rich variety of animal species throughout our country, many of them at risk of extinction. Senda Verde, a privately owned animal sanctuary that relies solely on donations, hosts at present 850 animals of 64 different species, from birds, reptiles, primates, mammals and felines, saves and rehabilitates them.
Crillon Tours support them and invite our clients to do it too! For more information, CLICK HERE.
---
BRAZIL
Araribá DMC
Experiential Trip – The Quilombolas Women of the Ribeira Valley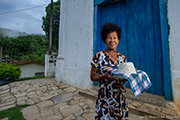 Araribá will take your clients to Brazil's largest Atlantic Forest reserve – at 300 miles from the metropolis of São Paulo – home to one of the richest socio-environmental ecosystems in the world, to experience the tasty gastronomy of Afrodescendants communities.
The female leaders of the quilombolas communities will welcome your clients and take them on a journey of culture, history and organic production.
Contact elisa@arariba.com for more information.
---
Passion Brazil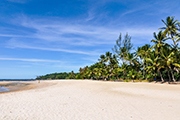 Some exciting destination suggestions! SALVADOR, capital of Bahia and first capital of Brazil, has been listed as one of the best holidays destination to travel in 2020 by Condé Nast Traveller.
Inspire your clients adding a beach break in some of the hidden beaches of Bahia coast, as Boipeba Island, a car-free local paradise.
Get in contact to learn more!
---
CHILE
Chile Tourism Board (Sernatur)
500th Anniversary in Chile's Patagonia
October 2020 will mark the 500th anniversary of Ferdinand Magellan's discovery of the stretch of water off the tip of Chile that joins the Atlantic and the Pacific – a strait named after the intrepid explorer himself.
Magellan described Southern Patagonia as 'fierce and untamed', owing to the dramatic landscape of mystical fjords, crystal glaciers, jagged snow-dusted mountains and wild shores which remain largely unchanged to this day – earning its reputation as 'the end of the world'.
For more information, CLICK HERE.
---
Remota Patagonia Lodge
Remota wishes to inform you that, from January 1st 2020, Mr. Claudio Villarroel has replaced Ms. Carmen Gloria Berrios as Director of Sales and Marketing of Remota Patagonia Lodge.
His email remains as salesmanager@remota.net, and his mobile phone number, for any emergency, is +56 9 9412 8821. Our sales and reservation departments continue with the same executives, Mr. Mauricio Bertranine (reservas@remota.net) and Ms. Daniela Alvarez (bookings@remota.net)
---
EcoCamp Patagonia/ Cascada Expediciones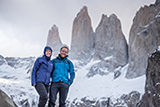 EcoCamp Patagonia will be opened for the first time this WINTER! We are so excited to host adventurous travellers and lead them on snowy excursions through Torres del Paine. The available winter programs are the Wildlife Safari and Winter W Trek.
Learn more about our 7-Day Winter W Trek HERE.
---
Hotel Magnolia

Benefit: Early check-in and Late check-out
Hotel Magnolia cares about their guests which is why, from January to April 2020, they will be offering guaranteed early check-in and late check-out to all guests, subject to availability at the time of booking. This benefit will no doubt allow guests to enjoy their stay to the fullest.
To learn more about Hotel Magnolia, CLICK HERE.
---
Hotel Hangaroa Eco Village & Spa
Private services and guides in your own language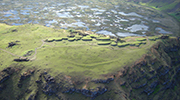 From April 2020, the new program Private Full Experience includes private transfers in/out and excursions. Excursions with Spanish, English, French and German speaking guides are offered at no extra cost.
Please note that the Full Experience program in Maunga room category also offers private services. (until March 2020)
For more information about Hotel Hangaroa Eco Village & Spa, CLICK HERE.
---
Awasi Iguazu
New ways to explore Iguazu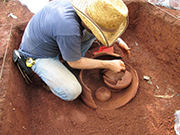 At Awasi Iguazu, we have recently started working with David Pau, an archaeologist currently based in the Museum of Prehistory of Eldorado in Misiones.
In combination with his ongoing archaeological work, he has spent time with our guides, training them and imparting his substantial knowledge of the history of the region. He has also helped identify sites of particular interest to add to the large number of excursions available to guests, and regularly gives lectures and talks on the region.
For more information about Awasi Iguazu, CLICK HERE.
---
COLOMBIA
Colombian Journeys
Rafting for peace in Caquetá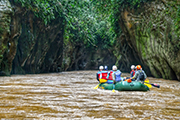 In San Vicente del Caguán (Caquetá), a region that witnessed clashes at the time of the armed conflict, your clients will live an experience of three days of adventure and historical memories, guided by ex-combatants of the FARC and locals that convey a profound message of peace.
This tour invites your clients to meet, learn and enjoy various activities with local people like play traditional games, rafting tour along the Pato River, contemplate the landscape, taste typical food, visit the productive projects of the community and the local Museum of Memory, and enjoy cultural nights.
For more information, contact marketing@colombianjourneys.net.
---
Colombia57

Colombia – A land of festivals
One of the best ways to understand Colombian culture is to enjoy its annual festivals and fairs. They reflect the spirit of its people, their kindness, hospitality and the contrasts of its regions. Vallenato Festival in Valledupar, Flower Festival of Medellín, Barranquilla's Carnival; your clients will decide which ones they like and we will create the perfect itinerary for them.
For more information please contact us at info@colombia57.com.
---
COSTA RICA
Swiss Travel Costa Rica
Swiss Travel Costa Rica are designing a travel package that will allow clients to discover and enjoy Costa Rica whilst travelling in electric rental cars.
In alliance with the NGO CORCLIMA (FACING CLIMATE CHANGE), they will also be helping hotels and restaurants to install electric charging points, to help facilitate travel in Costa Rica in Electric vehicles and contribute to the country's aim of decarbonization.
If you want to learn more about Swiss Travel Costa Rica, CLICK HERE.
---
CUBA
Cuba Private Travel
New Product – Gibara to Santiago – Seven days of Eastern Cuba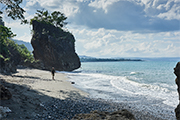 Your clients can now visit undiscovered Eastern Cuba with Cuba Private Travel. By joining a group or by having crafted a unique itinerary, they will enjoy an off-the-beaten-track break amid Cuba's natural beauty.
With the tourism footprint of the island largely confined to its western section, there is still wild adventure to be head out east. You clients will join our experienced local guides on a seven-day trip of a lifetime. They will travel from the sleepy fisherman's village Gibara to the sultry salsero's capital, Santiago, discovering hidden treasures en route.
For more information about this tour, CLICK HERE.
---
ECUADOR/GALAPAGOS
Montemar Eco Luxury Villas Galapagos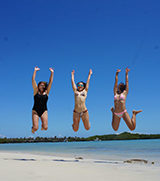 What Our Clients Say
Our guests are loving Montemar:
"Staying at Montemar was an absolute dream."
"Reyna and Roberto go out of their way to make their guests happy."
"Our stay was perfect – truly. If I could give it more stars, I would!"
You can check our TripAdvisor reviews HERE. Allow us to pamper your clients with the trip of their lifetime at Montemar!
---
Casa Natura Galapagos Lodge
Scientific discovery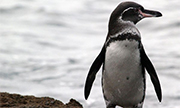 A Spheniscus mendiculus species penguin has broken all life expectancy of these endemic animals of the Galapagos Islands, since according to previous studies, it was thought that these penguins were 11 years old.
You can read more about it HERE.
---
Metropolitan Touring
Ship Refurbishment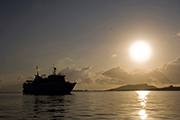 This month, 48-guest Yacht La Pinta has returned to the Galapagos Islands after refurbishment. With a new outdoor eating area, guests can enjoy the buffet on the sundeck. The boat sees new eco-friendly silicone base on the hull, themed local artwork by Geracho Arias and eco-friendly LED lights.
La Pinta now has largest guide to passenger ratio in the Galapagos and 84% of the time, visitors enjoy the benefits of exploring the national park without having to share sites with other boats.
For more information, visit Metropolitan Touring's website.
---
Go Galapagos Kleintours
Corals I & II Renovation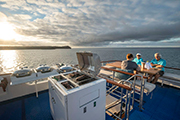 For 2020, we've taken serious budget to refurbish both the Coral I and II. We've made a series of changes that include a complete renewal of carpets, mattresses and cushions, new hydraulic and sanitary systems, a new bar and lounge room, among many others.
At Go Galapagos we are committed to an ever improvement of our services. For further information please visit our website.
---
Latventure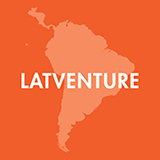 Technology
Latventure group, with its offices in Argentina, Ecuador, Peru, and Chile, is implementing the tourism software TOURPLAN in its destinations in 2020! This innovation will make it even easier and faster for our clients to receive unite prices, tour information and live availability for our fixed departure group tours.
Meet us at the ITB in Berlin in order to receive more information or send us an email.
---
Quasar Expeditions
Galapagos photography cruises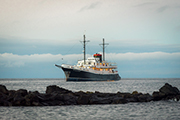 Quasar has partnered with award-winning photographers to lead specialist photography cruises in 2020 and 2021 aboard its iconic yacht, the Evolution. Whether your clients are amateurs or professional photographers, if they have a passion for photography, then these adventures are for them.
The photographers will help them develop or master their photography skills, to take those once in a lifetime shots in Galapagos with the guidance and company of our amazing photographers!
For more information about this package, CLICK HERE.
---
Galagents Galapagos Cruises

M/Y Bonita is almost ready
We are happy to announce that our M/Y Bonita is almost ready after a complete reconstruction that took several months.
In the next weeks we will finish details and our marvellous yacht will have its first cruise. Thanks to all your support and trust we have received; we are confident of Bonita's success that actually has already started with all previous bookings.
For more information, CLICK HERE.
---
Quito Tourism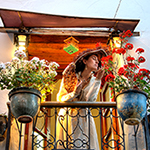 In Quito, your clients are able to visit La Ronda, one of the city's most emblematic neighbourhoods. This is where poets and musicians would once court their muses, serenading their loved one from below as she stood perched on one of the beautiful balconies that abound in this bohemian neighbourhood.
Currently, it is populated by bars, restaurants, and the workshops of Quito's renowned craftspeople that have kept alive the trades of yesteryear by making arts and crafts in gold, silver, toquilla straw, and wood among others.
To discover more about Quito, CLICK HERE.
---
Golden Galapagos Cruises
Service on our yachts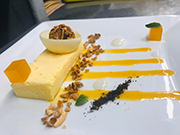 To better serve our guests and awaken all of their senses aboard our next-generation yachts, our chef on board the Endemic Luxury Catamaran has been specially trained to create innovative decorations to brighten our meals and complement the dishes' flavors. Our meals are visual smorgasbords that hold the secret touches of our chef. Enjoy our incredible cuisine during your Galapagos cruise.
For more information about Golden Galapagos Cruises, CLICK HERE.
---
Ecoventura
How to pack sustainably for a Galapagos cruise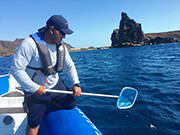 Ecoventura delivers the ultimate sustainable luxury expeditions in the Galapagos Islands. The only Relais & Chateaux Yachts in the archipelago, with exclusive boats for just 20 guests, Ecoventura has pioneered eco-travel and is challenging guests to respect the environment as much as possible by packing sustainably.
Special guidelines are being shared with guests to inform them about the importance of bringing non-toxic products and replacing them for items like biodegradable sun cream. The crew are also equipped with devices to pick up any rubbish they may find whilst exploring with or without guests.
For more information, CLICK HERE.
---
EQ Touring
Honeymoons and weddings in Ecuador
We have had a great success in organising weddings and honeymoons in Ecuador and the Galapagos Islands. Our itineraries are inspired by the desire to create romantic experiences besides discovering the beauty of Ecuador and the unique nature of the Galapagos Islands.
We cater the best rooms in properties that provide a romantic getaway for those looking to experience a special treat. For more information check our link.
---
GUATEMALA
Maya Trails
Guatemala's Best Kept Secret: Antigua Guatemala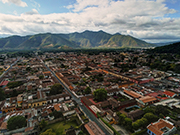 Antigua is a magic and captivating small town that will make your clients feel time might have stopped some 300 years ago. From its colonial architecture to its beautiful surroundings; strolling through town on the cobblestone streets, they will experience the splendours of ancient times!
A few things they can find in Antigua are art galleries and exhibitions, films, coffee shops, amazing cuisine, cute little bars and much more.
More information: info@mayatrails.com.gt.
---
Martsam Travel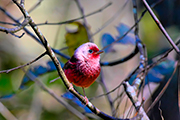 With Martsam Travel, your clients will celebrate nature, culture, and impressive Maya architecture. They will see the world the Mayans lived in, all while on a cultural adventure surrounded by forest that inhabits fantastic neotropical birds. They will be surrounded by wildlife while exploring ancient Mayan archaeology and culture. On top of the fantastic birding expedition, they will also be exposed to a great variety of wildlife.
They will see flocks of colorful birds and rare bird sightings of avifauna on our ArchaeoBirding Expedition. For example, the restricted Pink-headed Warbler (Cardellina versicolor), Azure-rumped Tanager (Tangara Cabanisi), Belted Flycatcher (Xenotriccus callizonus), Wine-throated Hummingbird (Atthis ellioti) and the Horned Guan (Oreophasis derbianus).
For more information about this tour, CLICK HERE.
---
GUYANA
Wilderness Explorers
Wilderness Explorers and Guyana has had excellent media attention recently, making it into the top 20 Places to Visit in 2020 in Condé Nast and one of the Top 20 Places You Must Visit in 2020 in The Telegraph as well as Best Wilderness in Australia's The Age.
We were also delighted to win the Tour Operator of The Year Award from the Guyana Tourism Authority in our 25th Anniversary year.
Contact claire@wilderness-explorers.com if you would like information on our new products or training in March in the UK. We will attend ITB, LATA Expo 2020 and obviously the Birdfair!
---
MEXICO
Journey Mexico
Journey Mexico Welcomes Alfonso Sumano as Director of Business Development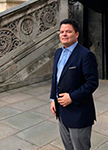 Journey Mexico is excited to announce that Alfonso Sumano has joined the team as the company's Director of Business Development.
Sumano brings over 20 years of experience in the travel industry to Journey Mexico. He joins Journey Mexico after three years overseeing the Mexico Tourism Board's New York City office. He was a founding member of the Mexico Tourism Board and was instrumental in setting its strategy and promoting Mexico in the US and globally.
You can read more about Alfonso here.
---
PANAMA
Panama Journeys
Coiba National Park – the secret of the Pacific
Coiba National Park is considered one of the largest paradises on earth and it is located in Panama, less than five hours by car from the capital, in the province of Veraguas. 240 kilometres separate Panama City from the town of Santa Catalina, where a small boat can take your clients to the islands on a journey that takes about an hour.
The archipelago is also recognised as the third largest marine park in the world, after the coral reef of Australia and the Galapagos Islands.
For more information about Panama Journeys, CLICK HERE.
---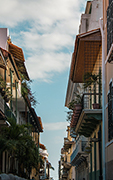 EcoCircuitos Panama
Panama is the best getaway for the wintertime: a destination full of contrast and unique festivals such as the renowned Panama Jazz festival in January, and the International Film Festival in April, among others.
Panama offers a combination of exciting history, diverse cultures, national parks, and unique gastronomy. Take advantage of the COPA Stop Over and our special winter discounts for wholesalers. Contact us: annie@ecocircuitos.com
---
Hover Tours
New Museum attraction of indigenous Guna culture in Panama City's Old Quarters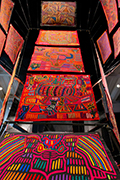 The Mola Museum of Panama City is located nearby Herrera Square and is home to a multitude of colourful and original Molas made by the Guna Indigenous women whose homelands are the beautiful Islands of San Blas in the Panamanian Caribbean sea.
The word MOLA could be translated to be a "blouse" or just "clothes". The Mola Museum also informs its visitors about the history and traditions of the indigenous Guna people of Panama.
The Museum is free of charge and is air-conditioned for the visitor's convenience. For more information, CLICK HERE.
---
PERU
Inca Rail
Inca Rail has created new experiences on-board The Voyager train on selected schedules. The first is Pisco Tasting, where guests can sample 3 types of Pisco: Pisco Claudine, the Quebranta and Torontel vines, paired with Cacaosuyo chocolate to add to the experience.
For those wanting to learn more about the destination, a local guide can also be provided to accompany guests during the journey to/from Machu Picchu.
To learn more about Inca Rail, CLICK HERE.
---
Amazonas Explorer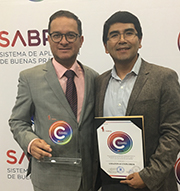 Amazonas Explorer recognised for Excellence in Trekking
Amazonas Explorer was recognised for Excellence in Trekking at a recent Ministry of Tourism ceremony in Lima. This came after they scored a maximum 100% in the rigorous assessments carried out as part of the pilot scheme for the new trekking licences.
The licenses will be part of the Peru Adventure Licensing Scheme, started in 2018. Amazonas Explorer already holds licenses for the other activities it offers – including mountain biking and rafting.
---
Amazonas Explorer
Amazonas Explorer Guides Undertake Wilderness First Aid and Swift Water Rescue Technician Training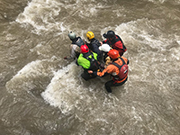 Safety is at the heart of everything we at Amazonas Explorer do – it is our number one priority. Ongoing training and professional development are essential to ensuring your clients have safe Peru adventures.
Earlier this month our guides undertook a Wilderness First Aid course with a trainer flown in from overseas. And our rafting guides undertook a rigorous Swift Water Rescue Technician course. Both courses are hands-on, practical courses, where we enact situations that could happen, so that should something happen in real life, our guides have the experience of being in that situation before.
To find more about Amazonas Exlorer, CLICK HERE.
---
Setours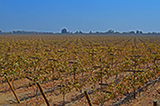 Happy travels in 2020 !! We are delighted to announce we've teamed up with Lilas Nascimento from Bossa Destinations in order to promote our handcrafted journeys to Peru, Argentina and Chile.
Also, as 2020 edition of Pisco Sour Week is back in London, inspire your clients with the off the beaten track journey to taste the authentic Pisco traditions!
---
LimaTours
Among the latest travel trends, solo travel stands out as one of the most popular. The modern traveller seeks fulfilling experiences and is gladly willing to go on a solo adventure in search of themselves.
LimaTours presents Solo Traveller, a journey through the most impressive sites of Peru, its flavours, culture and, most importantly, an immersion of self-discovery and personal satisfaction for solo travellers.
Click on this link to see more!
---
LimaTours
Early Bird discount for 2021 trips to Peru

It is time to plan a new adventure and Peru, with LimaTours, is the perfect choice. Our programmes include exciting activities for all kinds of travellers, delicious gastronomy, archaeological sites, and more.
We are delighted to inform you that our 2021 trips are on sale now, keeping the same rates as 2020 for bookings made until March 31st, 2020. The travel window spans until December 2021 (except for black-out dates).
For more information about our 2020 programmes, CLICK HERE.
*This promotion is valid for new bookings and is subject to availability.
---
Aqua Expeditions
Aqua Expeditions announces Chef-Hosted Departures with Chef Pedro Miguel Schiaffino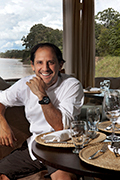 Aqua Expeditions have announced their 2020 Chef-Hosted Departures with Pedro Miguel Schiaffino. On two exclusive four-night departures in April and November, Consulting Chef Schiaffino invites gastronomes to explore the flavours of the Amazon with him.
Guests will take cooking classes with Chef Schiaffino and travel together to the local markets to learn about the locally harvested ingredients that are essential to creating his signature dishes on-board.
For more information about Aqua Expeditions, CLICK HERE.
---
Sol y Luna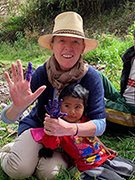 New Machu Picchu Expeditions
Sol y Luna was the first luxury hotel to open in Peru's Sacred Valley. It is also the only hotel in Peru that was founded purely to provide funds for a school. Family-run, owners Petit and Franz have been in the Sacred Valley for 2 decades.
The hotel has new Machu Picchu Expeditions, allowing guests to experience the best of the Sacred Valley and the famous Inca Ruins whilst staying at the valley's only Relais & Chateaux hotel. See more HERE.
---
Condor Travel
Our new regional portfolio for families is out!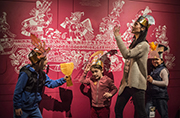 Family time in multicoloured South America! Your clients can enjoy a lifetime journey full of mystery, tradition and gastronomy, perfect for families with a thirst for adventure, nature, living culture and pure beauty that ensures lifelong memories. They will discover the new experiences of cultural immersion and learning in Lima, Cusco, Machu Picchu, Ica and Iquitos.
Click here to check more details about Condor Travel.
---
Viajes Pacifico
Q'eswachaka Bridge
Three hours away from Cusco, in the province of Canas, locals are dedicated to keeping alive an ancestral tradition: to build suspension bridges made of ichu, in order to connect different Andean communities along the Apurimac river.
During a very touching ceremony locals demonstrate their engineering skills by doing this work with special care and dedication. Q'eswachaka is the name given to one of the most legendary bridges, which is part of the Qhapaq ñan (Inca trails).
For more information about Viajes Pacifico, CLICK HERE.
---
Delfin Amazon Cruises
Pink River Dolphin Cruise Aboard Delfin III
We are hosting a Pink River Dolphin specialist on board the Delfin III Cruise in 2020. Dr. Joanna Alfaro, will give guests the opportunity to participate in important river dolphin research.
In addition to our regular scheduled excursions, guests will be Citizen Scientists and help Joanna collect scientific data, all while getting a closer and in-depth look at Pink River Dolphins. This is ideal for clients who are interested in marine wildlife or who are looking for a very educational, hands-on, one-of-a-kind experience.
For more information about Delfin Amazon Cruises, CLICK HERE.