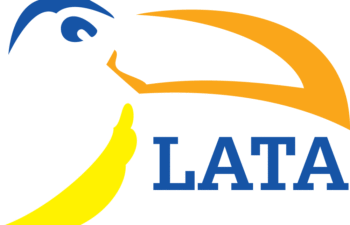 NEWS FROM UK MEMBERS
Copa Airlines is increasing its nonstop service between Tampa International Airport and Panama City to daily flights this summer. The expanded service from four days a week to daily flights is beginning on 17th July 2018. The new flight CM 394 will depart TIA daily at 14:05hs, arriving in Panama City Airport at 17:34hs. The return flight CM 393 departs Panama City at 09:20hs, arriving in Tampa at 12:42hs.
---
Elman Wall Travel Accountants Elman Wall wishes you a happy and prosperous New Year, and look forward to being of service to you in 2018. Elman Wall is one of the UK's leading firm of Travel Accountants providing Audit, Accountancy, Tax, TOMS/VAT, M&A and Travel Regulatory services to our 190+ travel clients. We are an approved Licensed Practice for ATOL Reporting under the CAA ATOL Reporting Accountants (ARA) Scheme.
---
Footprint's brand new edition of Cuzco, Machu Picchu & the Inca Heartland is now available. Meticulously researched by Peru experts Robert & Daisy Kunstaetter, this pocket-friendly guide contains all that travellers need to know about the history and sights of the Sacred Valley, along with practical information, trekking advice, and tips for visiting responsibly. Click here for details.
---
Martin Randall Travel's escorted tour to Peru in September 2018 takes in the newly-opened cable car up to Kuelap in the Amazonian Andes as part of a comprehensive 16-day tour. The itinerary also includes a scenic train ride to Machu Picchu and two nights staying at the site's entrance, allowing for a visit as the crowds disperse and the light fades, and again first thing in the morning. www.martinrandall.com
---
News from Senderos Partners:
We are delighted that we now represent the beautiful Hotel del Parque in Guayaquil
Ecoventura have added a glass-bottom boat to Origin, sister ship to Theory (launching in early 2019)
Estancia Cristina is the only place to see Upsala glacier after Upsala channel on Lago Argentino was closed for tourist boats
89% of Caiman Ecological Refuge guests saw at least 1 jaguar last year, compared with 100% who booked their Onçafari package.
---
Wanderlust Travel Media: ATC 2018 – the Adventure Travel Conference, Marketplace & Awards – returns to the Olympia Conference Centre, London on January 18th and 19th, and with Chile as headline sponsor. This B2B event is now in its fourth year, and is aimed at any organisation with an interest in adventurous, experiential and niche travel. This year's speakers include LATA chairman Colin Stewart. www.adventuretravelconference.co.uk
---
NEWS FROM THE REGION
---
ARGENTINA
Adventure & Landscape SALT & WINE is an itinerary designed to show the best of NW Argentina, combining the highlights and off the beaten path locations. Depending on your client we can run it as a photo-safari, a hiking or biking trip. Salt flats, local communities, coloured valleys, altitude wines, gauchos. Easy to book, A&L takes care of the details. For further information email ana@adventure-landscape.com Click here for story.
---
BOLIVIA
Crillon Tours: "We are very happy to have finished a vibrant year giving wings to our dreams, and have created our Bespoke Luxury Experiences product line because it's what our worldwide Tour Operators and their customers deserve; a private Deluxe Hydrofoil on Lake Titicaca and the Deluxe Camper at Uyuni Salt Lake. We wish all our friends and colleagues a happy New Year, strengthening our traditional good relationships and consolidating a mutually promising future." www.titicaca.com www.uyuni.travel
---
BRAZIL
Del Bianco Travel Experience – New tour in Iguassu: Clients can visit the national park of Iguassu in a different way. It is possible to hike inside the forest, with the chance to see many local animals and flora. The tour is the Sendero Macuco and it is made at the Argentinian side. Contact us for prices and more details. www.delbianco.com.br
---
CHILE
Latitud 90 – New excursions available Two new excursion are available for the trekking fan that wants to hike some of the parks surrounding Santiago.
Full Day Yerba Loca. A 14k. long estuary surrounded by mountains and topped by two glaciers.
Aguas de Ramón. A full and a half day option to visit this park on the edge of Santiago's urban area with several paths, local flora and fauna. Click here for more details.
---
Protours: E-biking Chiloe – Transfer to Dalcahue plaza, where our cycling excursion starts. We first reach a ferry that takes us to Quinchao Island. Then a stop at a lookout point followed by a picturesque town. We then continue to a second viewpoint, where locals will have handcrafts on display. Later on to Achao to visit the oldest church of the archipelago and an arts fair. Lunch by the sea.
---
Talking Stick Marketing / Patagonia Camp: Patagonia Camp in Chile have extended their operations for the rest of the season and will now close on 17th May 2018. This is a beautiful time to experience Torres del Paine with fewer crowds, as well as the many pristine trails in Patagonia Camp's private reserve. www.patagoniacamp.com www.talkingstickmktg.co.uk
---
COLOMBIA
Colombia57 www.colombia57.com : Colombia's contrasting geographical diversity offers an abundance of opportunities for country pursuits in a variety of stunning destinations. Colombia57 is delighted to offer unique tailor-made itineraries including fishing, horse riding, biking and trekking. Please contact our Sales and Planning department for more information on these activities and start 2018 with an adventure of a lifetime! info@colombia57.com
---
Colombian Journeys – New tourism campaign in Colombia: Procolombia, entity in charge of promoting exports, tourism and foreign investment in Colombia, launched the new international tourism campaign. "Colombia Land of Sabrosura" uses music as a driving force for the country, mixing traditional and native rhythms with Latin pop, reggaeton and urban sounds. The aim is to spread the happiness that is lived in Colombia to the whole world. Enjoy the video here and discover more about our country:
---
COSTA RICA
Travel Pioneers: Helicopter in style. When flying over one of the most beautiful coastal areas in Costa Rica, discover white sandy beaches and the blue ocean stretched out to the horizon combined with rich colour hues, palm trees amid verdant mountains. The coast experience starts in Guanacaste on private and shared basis… click here for full details.
---
ECUADOR/GALAPAGOS
Manatee Amazon Explorer – by Advantage Travel Explore the Ecuadorian Amazon Rainforest on 4, 5 and 8 days Luxury-Adventure River Cruise. Discover the most biodiverse place on earth aboard the New Manatee Amazon Explorer and observe the marvellous flora and fauna in their natural habitat. This inspiring adventure will provide brand new experiences where our guests have an opportunity to explore black water rivers escorted by pink river dolphins, giant otters and turtles, and interact with local communities.
---
Andean Travel Company Galapagos cruises – special offers: Take advantage of our year-round special offers when travelling in June, September and the first weeks of December on any of our Galapagos yachts: Odyssey, Treasure, Archipel I and II, San Jose and Nemo I. Find out more about this promotion by logging into cruises.andeantc.com. Don't have a login yet? Please request it here: marketing2@andeantc.com
---
Ecoventura offers specialty themed departures on Galapagos luxury vessel MV ORIGIN for fall 2018 departures featuring Health & Wellness, Focus on Photography and Coastal Ecuadorian cuisine. Local experts will be on hand to lead activities in addition to the regular schedule. Book 180 days+ to get 10% EB discount. MV THEORY, scheduled to launch January 2019, as the second luxury vessel. 2019 departures now available at 2018 cruise rates www.ecoventura.com
---
At EQ TOURING, we want to wish you a very successful 2018, with this we have created a variety of new tours that can be offered as extensions to your Galapagos packages. Our tour focused in the exotic tastes of the Andes, will be a new success and we invite you to take a look at it here.
---
Metropolitan Touring: Ecuadorean glass-fronted eco-lodge Mashpi Lodge has recently expanded its existing spa and will be launching a series of new wellness programmes in January 2018. It will make use of the biodiversity that surrounds and cast a spotlight on little-known Ecuadorean wellness practices through both treatments and cuisine. The hotel is also launching 2 new bird watching packages to tie in with National Geographic's Year of the Bird. www.metropolitan-touring.com
---
Napo Wildlife Center eco-lodge was awarded as "Best Sustainable Hotel of the Americas" by the World Boutique Hotel Awards dedicated to recognizing unique excellence among boutique hotels, and also as "Best Green Hotel" in the Condé Nast Johansens awards for excellence 2018. The awards are based on responses from online voting, guest feedback, and Local Expert reports. www.napowildlifecenter.com
---
EL SALVADOR
Discovering a great region with Pure Central America: Seven amazingly diverse and exciting countries each defined by a unique set of tourism friendly plethora of adventures, sights and quality accommodations. Small geographical distances making ease of travel in one or multiple countries possible without long journeys, intense cultural diversity and world class water adventures are only a few reasons to choose Central America! www.pure.tours
---
GUATEMALA
Maya Trails: Visitors to Guatemala can really get away from it all on our new four-day trek from Antigua to Lake Atitlan. Visitors explore sky-high ridge lines surrounded by volcanoes, trails through highlands, rivers, plantations, and coffee fincas. Each night retire to the campfire for chef-prepared meals, sleeping in high-tech tents with queen size beds & goose-down comforters. Mornings begin with delicious Guatemalan coffee before setting off on another day's adventure. www.mayatrails.com.gt
---
MEXICO
Villas by Journey Mexico has added many new properties to its outstanding collection of beautiful villas. From Mexico's stunning beaches to colonial cities in the highlands, we are always scouting to find those special properties that make a vacation truly memorable. With the best villas, unmatched customer service and seamless operations, trust Villas by Journey Mexico with your next villa holiday. Visit our site to see our latest additions. https://villas.journeymexico.com/
---
On a tour in Mexico-City with Native Trails we recommend visiting the wonderful "Palacio de Bellas Artes" which is considered an artistic monument by the UNESCO since 1987. It´s both museum and theater and has been host of some of the most notable cultural events. The stage`s curtain is a stained glass foldable panel, the only one in the word and shows the Popocatépetl and Iztaccíhuatl in its center.
---
NICARAGUA
Nicaragua Tourism Board (INTUR): Managua City has unveiled a far-reaching redevelopment project titled the Revitalization Plan of the Traditional and Heritage Centre of Managua, aimed at improving the image of the capital's historic centre. Currently in its design and planning phase, the plan will be implemented from between 2018 and 2040, consisting of 55 projects grouped under nine strategies, to be executed by the Mayor's Office with financial support from the IDB.
---
Vapues Tours: The Sustainability spotlight fell on Nicaragua during 2017. Coinciding with the International year of Sustainable Tourism, LATA members voted and gave Nicaragua the award of Sustainable and Responsible Tourism Destination of 2017. As well, Vapues Tours has received the recognition of Sustainable Tourism Leader by Rainforest Alliance for its commitment to sustainable tourism in the community and country. Contact us at info@vapues.com or visit our website for more information.
---
PANAMA
EcoCircuitos Panama – New Hotel in the Gulf of Chiriqui: Isla Palenque Island Resort is an undiscovered private island sanctuary. The island's 160 hectares of lush jungle, framed by 7 untouched beaches, house a number of wilderness trails and hidden spaces to be explored by guests of the barefoot-luxury Beach Suites (mid-2018) and Villa Estate. For more information, reservations and rates please contact us at info@ecocircuitos.com
---
PERU
Amazonas Explorer is delighted to say all our 2018 trips will be carbon neutral. We are working with a Peruvian based company called Regenera to offset all operations into a carbon sink in Manu National Park, Peru. We already made all our office operations carbon neutral in 2017, so this is another step along to our commitment to responsible travel. We hope more of you follow suit soon. www.amazonas-explorer.com
---
Amazon River Expeditions – Delfin Amazon Cruise: Our new and refurbished Delfin I takes you one step beyond luxury, where comfort and grace combine effortlessly with the wilderness of the Amazon in the most unique and personalised vessel ever to cruise the Amazon River. Get the best experience with us. Click here for full details.
---
Aqua Expeditions, is continuing its successful hosted departure series throughout 2018 with wildlife, gastronomy and founder journeys. The series of exclusive four-night itineraries will include specialist activities and excursions as well as offering guests on the Aria Amazon insider access to the experts. www.aquaexpeditions.com
---
LimaTours present the latest issue of its Ultimate Journeys magazine: Qhapaq Ñan – the Great Inca Trail, a road system that spans over six countries of South America, having Peru as its main confluent. This edition offers an in-depth approach to this historic trail and allows you to know more about the history, the current state of the path and its conservation plans in collaboration with local communities. Read the magazine here.
---
Setours Handcrafted Journeys is celebrating forty years anniversary of responsible tour operation in Peru – Personalized service is in our DNA. We are also very excited about the new LATAM domestic flights between Cusco and Pisco and Cusco to Iquitos that will start operations mid 2018, making both destinations and their attractions more accessible for visitors and will save time. More details contact: katty.vilchez@setours.com
---
Article in prestigious European magazine about Tucano-led gastronomic tour: One of Tucano Corporation's most successful creations is its Gastronomy Collection, designed to offer travellers a culinary adventure through the world-renowned delicacies of Peruvian cuisine. In the latest edition of the World Travel Awards, Peru was recognised as the 'World's Leading Culinary Destination 2017'. In this still-developing area of Peruvian tourism, Tucano had the pleasure of preparing and leading an exclusive… Click here for full story
---
URUGUAY
Uruguay – an important Cruise destination – the beginning of a new cycle. Uruguay Cruise season 2017/2018 will see a huge improvement with more than 165 calls to Montevideo and Punta del Este. A new terminal at the Port of Montevideo will be constructed during 2018, it will allow to manage the arrival of 275,000 passengers to Montevideo by 2020, and hopefully double that number by 2030.
---
The next Members' Newsletter will be emailed to members at the beginning of February 2018
The deadline for news is 29th January.
Please contact info@lata.travel if you need any more information.