REGION-WIDE/MULTI-DESTINATION
Vapues Travel
Product news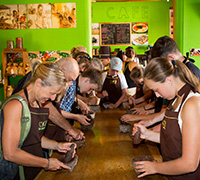 Panama and Nicaragua may not be widely-known for their cuisine, but scratch below the surface and you'll find a world of unique flavours, wonderful local produce and recipes influenced by centuries of immigration and indigenous cooking techniques.
From city food tours navigating through busy markets and trying national delicacies, to hands-on cooking classes and workshops with local experts, we've curated some of the best foodie experiences on offer in Nicaragua and Panama so you can add a little extra flavour to your itinerary. Here are a few of our favourites: https://www.vapues.com/blog/22/foodie-experiences—panama-&-nicaragua
---
Say Hueque Argentina & Chile Journeys
News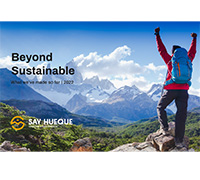 At Say Hueque, during 2022 we worked hard in our sustainability commitment and our way of giving back to Earth. We would love to share with you what we've made so far:
We offset more carbon dioxide than we produced
We planted a tree for every traveler
We participated in massive plantations in Patagonia
We committed to plant 20,000 trees
We signed international agreements
We said NO to single-use plastic
We work with local communities to contribute to their sustainable development
We are in the process of certificating Say Hueque as a B Corp
LET´S MOVE BEYOND SUSTAINABLE
https://sayhueque.com/
journeys@sayhueque.com
---
Maya Trails
New Experiences Guatemala and Belize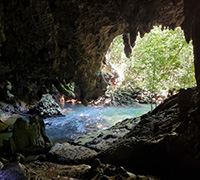 Did you know that Guatemala has amazing cave systems similar to Belize?? Yes Belize has documented over 300 caves and Guatemala has over 75 caves. Many of these caves are accessible and amazing experiences for your guests. For example we have dry caves and wet caves, mostly the wet caves we do cave tubbing.
Most of the different caves in both countries are important religious and ceremonial sites used by ancient Mayan culture that dominated the region. Ask us about cave explorations within Guatemala and Belize region. Ask about our most famous one in Belize ATM Cave and in Guatemala B'onb'il Pek where you can even Rappel into the cave.
Ask for more information info@mayatrails.com.gt
---
Condor Travel
Positive Impact Tourism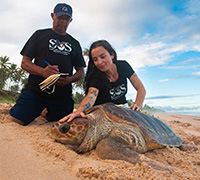 The transformative power of tourism is a reality we have seen since our foundation more than 40 years ago. Today more than ever, we know how important this industry is to communities and the environment. Our commitment to local development and nature's protection inspired us to design a series of experiences with a positive impact, following our Preferred by NatureTM certification guidelines.
Our itineraries give passengers a deep connection with the culture and nature of each destination. We work with conservation projects and local communities to promote their initiatives and provide a different perspective on travel.
See our experiences with positive impact HERE
---
Senderos
Senderos – News From Our Partners
TIERRA HOTELS PROMOTION FOR STAYS IN APRIL 2023
Spring into adventure! Book 4 nights or more at Tierra Chiloe, Tierra Atacama or Tierra Patagonia during April 2023 and get a 25% discount. A special commission applies in this case – please ask your DMC for details and see more information HERE
ESTANCIA LOS POTREROS
Our own Nicola has just visited Estancia Los Potreros during her trip to Argentina and will include her impressions of this wonderful organic cattle farm in our next webinar on 14th February – details to follow soon!
For more information please write to info@senderos.co.uk or for partner news click HERE
---
Silversea Cruises
Special offer!

Save up to 20% on over 120 voyages throughout 2023, 2024, & 2025.
Offer ends 28th Feb 2023
---
SERVICES AND SUPPORT
Sanderson Phillips
Acquisition
Expert health & safety and crisis management consultancy tranquilico has joined forces with Sanderson Phillips, having been acquired by their parent company Atkin Jones Limited. Both tranquilico and Sanderson Phillips are LATA partners, jointly managing the LATA safety scheme on behalf of members and their combined safety audits now amount to over 23,000 accommodations and suppliers in 168 countries.
The full press release can be found HERE
---
WeTravel
Trends report and webinar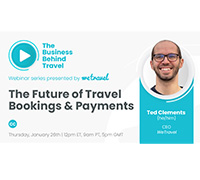 WeTravel has launched its inaugural annual trends report, titled Purchasing Habits: The Future of Travel Bookings and Payments. This report uses data from thousands of tour operators and businesses in the group travel space, analyzing the new patterns of travel purchases and examining post-COVID consumerism. Find the report HERE
At WeTravel, we want to do everything possible to support your travel business' growth in 2023. With this commitment in mind, we've launched a new webinar series, The Business Behind Travel, featuring expert speakers discussing industry topics to help your business stay ahead of the curve.
On January 26th WeTravel's new CEO, Ted Clements, held a webinar about The Future of Travel Bookings and Payments – the inaugural webinar of this series. During the webinar, Ted went over findings from WeTravel's Annual Travel Trends Report to provide insight into the top payment and booking trends you need to look out for in 2023.
CLICK HERE to view a recording of the event.
---
ANTARCTICA
Antarctica21
Antarctica21 announces the 2024-25 Air-Cruise Season Expeditions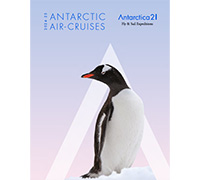 We are pleased to announce the release of our 2024-25 Air-Cruise programs operated aboard the two vessels Magellan Explorer and Ocean Nova. The 2024-25 season is now open for reservations.
With the 2024-25 season launch, we are offering an Early Booking Promotion that provides savings of $2,000 per person on all Classic Antarctica Air-Cruise departures of Ocean Nova, available until March 31, 2023.
We look forward to working with you on the promotion and sale of the 2024-25 season!
For more information, please contact nkrumrey@antarctica21.com or visit our website www.antarctica21.com
---
ARGENTINA
ALCHEMY DMC Argentina & Chile
Vibrant Buenos Aires: Speakeasy Cocktail Bars Adventure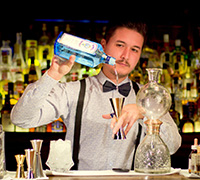 Full of vibrant bars, speakeasies, tango houses, an ever-evolving food scene and nightclubs, Buenos Aires is a night owl's paradise. We have the perfect experiences to make a night in Buenos Aires one nobody will ever forget.
Taste a fine dinner, visit a milonga or tango show to witness this sensual dance, sip exquisite cocktails in hidden bars and dance to the rhythm of your choice; our city's nightlife is diverse and intense.
From mixology sessions with the best bartenders in town to private gastronomic gatherings, tango nights and trendy nightclubs, nothing is impossible for us. The Alchemists have access and will guide you through the hidden corners of the most sophisticated city in Latin America.
Contact us for a delightful local itinerary! argentina@alchemydmc.com
---
BOLIVIA
Crillon Tours

Programs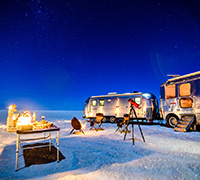 In April we celebrate our 65th Anniversary and we wish to start our festivities by announcing new programs in the spectacular UYUNI SALT FLATS.
Our TRAVESIA BOLIVIA – REGIONAL series, on its Deluxe and Classic Lines. Both options allow 3 to 5 days unique itineraries, with overnight stays in Deluxe Airstream Campers, exclusive Domes and in a Salt Hotel, according to the chosen days/season. This is undoubtedly an incomparable experience, appreciating the Uyuni Salt Flats and the Avaroa National Park, in all their splendour. Chile, Argentina & Bolivia regional options and flying from other Destination possibilities. New professional services covering an enormous diversity in the midst of one of the best Highlights in South America.
---
CHILE
Hotel Las Majadas
Product news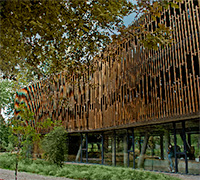 Ensconced in the Andes Mountains, Hotel Las Majadas is an invitation to disconnect and enjoy the calm and rest that only nature can provide. Discover the Maipo Valley's riches with us.
The mountain trails with hikes, horseback riding and sunsets over magical views; the local vineyards, getting to know their wine cellars and tasting the best wines in Chile, and our Park, the perfect setting to enjoy hikes, picnics and bike rides under the shade of its trees.
All our rooms overlook these centuries-old species that change color with the seasons, with the imposing Andes Mountains as a backdrop. The perfect setting for your rest.
---
KMS Travel

News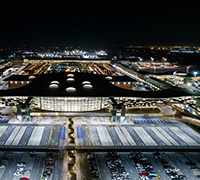 A trend already?
According to the latest report from Nuevo Pudahuel, Santiago international airport, the number of passengers increased by 87%, totalling 18.74 million passengers.
However, this figure is 24% below that reported for the end of 2019, the year before the global pandemic.
This rise in traffic has been more noticeable since October, as international traffic restrictions were relaxed with the consequent greater demand for certain connections. In fact, the numbers for November are 7.1% of what was registered in the same month of 2019.
This trend is in line with the rest of the surveyed airports worldwide.
Picture: @nuevopudahuel
---
travelArt
travelArt's culinary experience in Chile: Patagonian BBQ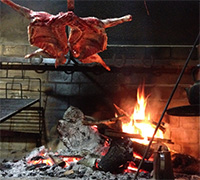 Anyone visiting Patagonia should experience at least one «asado patagónico». This way of barbecuing is a tradition in both Chile and Argentina. Roasted lamb is an animal that feeds healthily in the Patagonian Pampas and is roasted for hours with local wood to give it its typical flavor. In this region you can find many farms called "estancias" and some of them offer you the possibility to taste this special barbecue. Visitors to the estancias are usually welcomed by the owners themselves and can explore the farm while the meat is grilled.
For more information contact info@travelart.com | www.travelart.com
---
Turavion
The mystery of Chile's Atacama Giant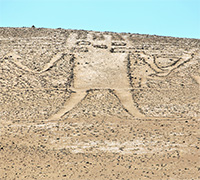 Chile is home to one of the largest geoglyphs in the world – the Atacama Giant, which has been declared an archaeological monument. With its enormous dimensions, 119 m high and covering an area of 3,000 m2, it is impossible not to see it when driving along the road that connects the villages of Huara and Colchane. In total, over 5.000 geoglyphs have been discovered in the Atacama Desert, dating from around 800 to 1500 and created by several consecutive cultures, most notably members of the Tiahuanaco culture and the Incas. The Atacama Giant is located on Unitas hill and was created with a pile of stones and the scraping of the ground. It is believed to be a representation of a pre-Columbian Andean deity.
incoming@turavion.com | www.turavion-incoming.com
---
COLOMBIA
Colombian Journeys

Tourist villages of Colombia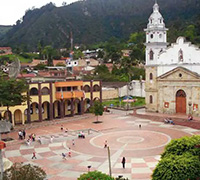 We invite you to visit Colombia to get to know our tourist villages.
Visit Choachí, Cundinamarca, a village awarded by the United Nations World Tourism Organization with the title of "Best Tourism Village 2022", where tourism contributes to the generation of opportunities, employment and preservation of the resources and values of the community. As well as the towns of Barichara and San Vicente de Chucurí that are part of the "Upgrade Best Tourism Village" programme. And our 18 heritage villages recognised for their distinctive architecture, indigenous culture, local cuisine, natural environment and historical significance, where you will be transported back to Colombia in colonial times.
---
COSTA RICA
Travel Excellence
Travel Excellence's Luxury SUV Transportation Service
One of our keystones is the continuous improvement in service, and following that goal, we introduce our Luxury Transportation Service.
The brand-new Honda Pilots stand out from the crowd with design and style. Featuring powerful and efficient engine, leather seats, tri-zone climate control, great internal comfort and excellent trunk capacity for luggage, among others.
With our in-house skilled staff plus luxury cars, we create the perfect combination to take transportation in Costa Rica to a whole new level of outstanding service.
Read more HERE – our team is ready to provide more details.
---
ECUADOR/GALAPAGOS
Exclusive Ecuador
Galapagos land tours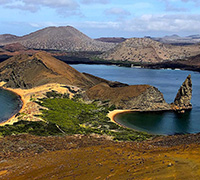 Our Galapagos land based tours are organized with most care and attention to detail, something that asures a pristine operation with the best Naturalist Guides of the islands with years of experience in guiding high end groups and a logistics team that is working hard behind the scenes. We visit the iconic sites of the islands in a more luxury fashion that guarantees a complete success of each trip. For more information CLICK HERE
---
Via Natura
New Galapagos Luxury Cruise Announcement
Sales of our Monserrat Yacht increased incredibly in 2022, and Via Natura thanks all partners for their trust and support. They have motivated us to embark on an exciting new project, the Hermes Catamaran, the finest Galapagos Luxury Cruise. It will start operating in October 2024 and will offer the ultimate experience for luxury cruisers.
We are going to officially launch this life-changing experience at the ITB Berlin, so make sure you arrange an appointment with us to discover it. In addition, we will be presenting the new look of the Monserrat's cabins following their September 2022 renovation.
---
Adventure Journeys
Galapagos land tours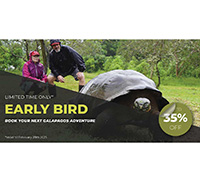 The new year has started bringing with it new adventures and experiences to live!
A year that you can't miss to visit unique destinations which offer outstanding adventures such as the Galapagos Islands, a TRUE NATURAL PARADISE. Adventure Journeys is ready for all the new needs of our travelers, being leaders in adventure travel, we bring the best programs to enjoy memorable adventures.
Throughout February, we offer an exclusive deal on all our tours to the Galapagos Islands. You will have a 35% discount on all our tours to the enchanted islands. Remind, this applies to booking until February 28, 2023
Take advantage of this chance!
---
Anakonda Amazon Cruises
Offers on selected departures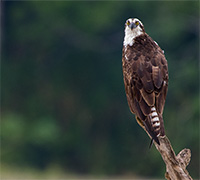 This year 2023, your guests may enjoy the very best of our benefits on selected departures from February to May 2023.
Book by March 31, 2023, and your guests will receive the following special discounts:
Solo Travelers: 50% OFF the single supplement
Couples: Manatee: 30% OFF for the 2nd guest
Anakonda: 40% OFF for the 2nd guest
Families of 3: First guest under 12's cruise FREE
See Selected Departures HERE
You may also download our flyer HERE to promote this offer with your clients.
Contact us for more information at info@anakondaamazoncruises.com
---
Tropic
Special Offer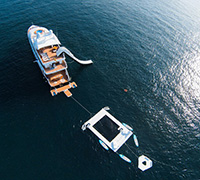 We have a last-minute special that will allow Tropic travelers to get a small taste of Quito (from Casa Gangotena!), explore the cloud forest on Ecuador's mainland from Mashpi Lodge and experience the Pacific Coast on a 5-day luxury cruise along Ecuador's Pacific Coast.
We are offering this special 10-day itinerary at more than $1,800 off the normal rate! It is available for travel now through December 2023 (holidays excepted) when booked by February 28, 2023 (new bookings only). Contact us at info@tropiceco.com for more details, the full itinerary, to check availability and to book.
---
Montemar Eco Luxury Villas
Walking the Talk: Premios Verdes Nomination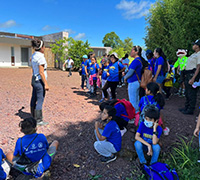 We are thrilled to be nominated, out of over 3000 projects, as Finalist to the PREMIOS VERDES in the Sustainable Human Development category. Inspired by the structure and functioning of ecosystems in nature, Montemar generates economic value for the community, its employees and clients, improving the quality of the environment in which it operates, using resources efficiently. Montemar has several successful social programs in place and has demonstrated economic profitability to generate self-sustainability for the social, environmental, and science programs it supports or leads. CLICK HERE for more information
---
EL SALVADOR
Embassy of El Salvador
A trip between volcanoes and the sea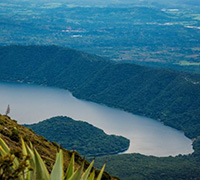 DAY 1 Ilamatepec volcano
It's part of the Volcanos Complex, also called the Santa Ana volcano. The highest one in the country, with an elevation of 2,381 meters.
DAY 2 Cerro Verde – Lake Coatepeque
Walk along the trails of this natural park with the biodiversity of its flora and fauna. In the afternoon, visit this ancient volcanic crater with blue waters to enjoy its views or do one of the water activities available.
DAY 3 Los Cóbanos
It's an ideal place to go into the sea to enjoy a day of sports fishing. Depending on the season, you can enjoy spot whales and dolphins.
DAY 4 Barra de Santiago
The largest mangrove complex of the Northern Pacific and a wildlife refuge for alligators, crocodiles, and reptiles such as turtles.
https://elsalvador.travel/itinerary/between-volcanoes-and-the-beach/en/
---
MEXICO
The Los Cabos Tourism Board
New Connectivity from Madrid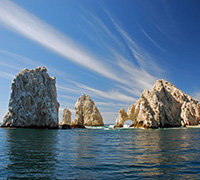 Due to the success of its initial launch in 2022, Iberojet, part of Avoris Group, has reconfirmed that their Madrid to Los Cabos direct flight will be returning running from June to October 2023. The route operates aboard the eco-efficient Airbus 350, equipped with the newest amenities and built to the highest quality and comfort standards. Passengers will also have access to the latest technology in entertainment and an excellent culinary in-flight selection, both of which make all the difference on transcontinental flights. With this new connectivity it is even easier for UK visitors to go to Los Cabos via Spain.
---
NICARAGUA
Nicaraguan Tourism Board – INTUR
Promotional actions of Nicaragua around the world in 2023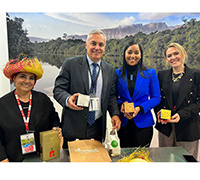 Nicaragua began the 3rd week of 2023 on the right foot for the Nicaraguan tourism sector, we participated from January 18th to 22nd in FITUR´s fair in Spain, showing the beauties of the land of lakes and volcanoes.
Taking advantage of the renewal of air flights to the country, we have in planification press and fam trips with specialized magazines, bloggers and businessmen from the international tourism industry, in addition, the participation in international fairs in several countries in Europe, Asia and America, also we will have alliances with airlines-where the country will be promoted in printed and audiovisual magazines.
---
PERU
Aqua Expeditions
Take Advantage of our Ealy Bird Offer (20% off)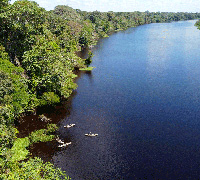 If you are dreaming of adventures where ancient tales, exotic wildlife and unparalleled beauty converge, make your travel goals come true by sailing aboard Aqua Expeditions amidst modern luxury, innovative cuisine and bespoke service!
Book any luxury expedition and receive a 20 discount for 2023, 2024 and 2025 departures. This offer is applicable on Aria Amazon and Aqua Nera and limited to two Design Suites per departure on a first come, first serve basis. Book by March 31, 2023.
For more information, contact our Reservations Team: reservations@aquaexpeditions.com
---
Country Club Lima Hotel
Award
The Country Club Lima Hotel in Peru, a Virtuoso Property and Member of the Leading Hotels of the World, is pleased to announce that its restaurant "Perroquet" been chosen by the World Culinary Awards 2022, as the Latin American Best Fine Dining Hotel Restaurant 2022. Visit us to live the experience and delight yourself with the exclusivity and culinary excellence of our service.
https://worldculinaryawards.com/award/latin-america-best-fine-dining-hotel-restaurant/2022
---
Amazonas Explorer

Update on Protests in Peru
It hasn't been the easiest start to the year for many Peruvians- with the impeachment of yet another president on the grounds of corruption and protests errupting in his support- it is fair to say 2023 has had a rocky start. But all storms pass, and we can already see calmer waters in the near future, in Cusco at least.
Check out our blog HERE for an informed update on everything that has happened- and bookmark it to stay updated.
---
LIMATOURS
A message to our clients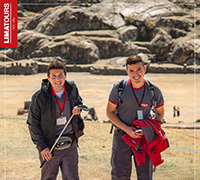 As you probably know, Peru is currently going through challenging times. This last month, has been complicated for the economy, people and our industry. However, we are optimistic, and we believe that our country will soon resolve this chapter, enabling a return to stability, as well as our operations.
We also appreciate and thank our clients' concern for our teams' wellbeing. Since manifestations have taken place in specific areas, we remain safe and are not at risk. We will keep you informed and we will soon continue sharing the wonders of Peru with you!