NEW LATA MEMBERS
---
NEWS FROM LATA FOUNDATION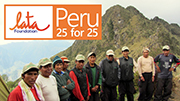 The LATA Foundation will shortly be announcing our fun fundraiser to support Inca Trail porters, cooks and their families – many of whom have had no income for well over a year.
We hope as many LATA members as possible will join in and help us raise money for these hard working teams who have helped so many of us and our clients achieve our dream of walking the Inca Trail.
Visit https://latafoundation.org/25for25 for more information.
---
NEWS FROM UK MEMBERS
Mail Metro Media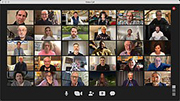 A host of A-list stars have thrown their weight behind a crusade to get schoolchildren in the UK online. David Beckham, David Walliams, Sir Ian McKellen and Dame Joan Collins are among the 30 big names backing the Mail Force charity.
They star in a unique fundraising video for the charity which is helping pupils without internet access to study from home.
Mail Force has now raised over £10m in less than 3 weeks for this campaign. The first order of £1m worth of new laptops came in just last week!
---
Charitable Travel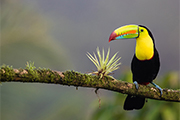 Charitable Travel is offering a 16-day tour of Costa Rica, starting and ending in San José. From £1,129pp including a varied meal plan, knowledgeable tour guide, private vehicle and accommodation throughout.
We are proud to offer a range of holiday styles throughout Latin America in partnership with a number of specialist suppliers.
Each booking allows the customer to donate 5% of their holiday price to the charity of their choice.
---
Senderos
In January we began our series of webinars, each with an indepth presentation of our brilliant small hotel, wilderness lodge and expedition vessel Partners in Latin America.
See details and please let us know if you would like to know about future dates. Previous webinar recordings are available HERE.
For more information, contact us at info@senderos.co.uk.
---
REGION-WIDE
Vapues Travel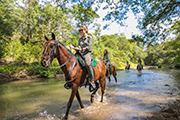 A vacation in Nicaragua and Panama isn't all about beautiful beaches and picturesque colonial towns – for some travellers, the best way to see these diverse countries is to get out into nature and explore.
At Vapues, we love active travellers, and whether your clients want to kayak through rainforests, hike up (or slide down) volcanoes, ride horseback through the countryside or learn to surf on Pacific waves, we've got you covered.
Take a look at a few of our favorite places, properties and experiences
---
Quimbaya Latin America
From the start of Covid, we have put together a table with all covid restrictions for each country of Latin America and now also the vaccination campaigns process. Please click HERE to access the information.
Countries open to travel are Mexico, Costa Rica, Colombia and Ecuador. For any further information, contact us.
---
Condor Travel
Travels ahead!
All of our destinations are currently undergoing an inoculation phase against COVID-19, thereupon setting the ground for a safe touristic reactivation.
We know that people are yearning to travel, but we also know that expectations have changed, and so, we have developed new products, self-drive adventures, wellness travels, positive impact experiences adapted to what your clients want and need today.
Ask your account executive to find out more!
---
ANTARCTICA
Antarctica21
Antarctica21 offers a special departure for photography groups in season 2021/22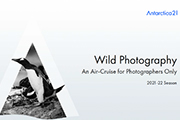 The February 11-18, 2022 Classic Antarctica Air-Cruise (OCN17-CA) has been customized to support the needs of instructor-led photography groups. Antarctica21 provides the voyage as a platform upon which photography companies can build groups led by their own leaders.
Several unique features that will be of interest to groups dedicated to landscape and wildlife photography have been arranged, including access to dedicated expedition guides and increased weight limits for baggage.
If you would like to organize a photography group, please contact nkrumrey@antarctica21.com.
Note that the departure is only available to groups; it is not available for individual FIT sales.
---
ARGENTINA
Antarpply Expeditions
2022-23 season dates and rates
Antarpply Expeditions are looking forward to welcoming your clients back for the upcoming 2021-22 season and are pleased to also present their 2022-23 season dates and rates due to strong demand.
All itineraries, CLASSIC ANTARCTICA, WEDDELL SEA QUEST and POLAR CIRCLE QUEST, will be offered at the same rates without any increase.
Find availability for your clients for both seasons and more information at www.antarpply.com or email info@antarpply.com to secure your clients' space.
---
Furlong Incoming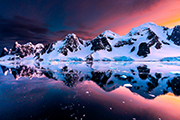 The White Continent will go dark… Total Solar Eclipse 2021 in Antartica!
The Total Solar Eclipse will take place on December 4th 2021, and will only be seen from some of the Earth's most remote latitudes. This unique phenomenon is the perfect invite for your clients to a very exclusive destination! Departing from Ushuaia, the southernmost city in Argentina, they will sail into Antartica onboard MS Ocean Endeavour.
Schedule: USHUAIA – USHUAIA. 14 days.
Departure date: November 29th 2021
More information about this unforgettable adventure and its program can be found HERE.
---
Estancia Los Potreros
Polo Weeks at Los Potreros!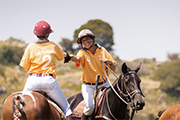 Fun, fast and exciting, polo is a competitive team sport that combines good horsemanship with tactics and ball skills. Often too expensive or inaccessible to try at home, our Los Potreros polo weeks allow your clients to try this fabulous game in a truly unique environment!
Argentina has the best polo players in the world and so what better place to start? Take a look at our new Polo Week Itinerary!
---
BOLIVIA
Crillon Tours
TTOO Incoming Tourism
Today we are sharing encouraging facts, which will help us all to work assertive travel planning. Although the period of slowdown of COVID-19 has started worldwide, our Bio-Security protocols, including our "Travel Bubble", have been successfully implemented with local tourism.
Our Government announced the purchase of 15.000.000 vaccine dose of Sputnik V, Astra Seneca whilst also signing an agreement with China for the supply of 500,000 more Sinopharm vaccines, expecting that between May and June, all Bolivians will be vaccinated. Good luck to everyone!
For more information about Crillon Tours, CLICK HERE.
---
BRAZIL
Walpax Brazil Travel Partners
Volunteer travelling in Brazil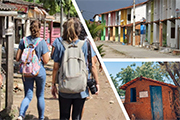 We offer different programs with local NGOs which will help your clients understand the complexity of Brazil and to be part of it:
– In Rio de Janeiro they can work as a volunteer in a former landfill site, helping in the development of programs to help children.
– In Recife they will be part of the Ilha de Deus community in any of the NGO's programs: education, female empowerment, dance classes, sports, and management.
– In Goiás they will work with a NGO that rescues and protects Brazilian jaguars.
For more information, please get in touch.
---
Havas Viagens e Turismo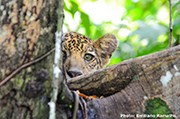 A unique program in the Brazilian Amazon, at Uakari Lodge, that combines the observation of jaguars with science and conservation of the species.
The focus will always be on conservation and science, and so observing the jaguar is just a short moment in a transformative experience. There will be only 3 departures for this program,12 tourists in total with 4 per departure. Dates available: June 14th to 18th, June 21st to 25th, and June 28th to July 2nd.
For more information, visit our website.
---
CHILE
Chile Travel
Chile begins massive vaccination process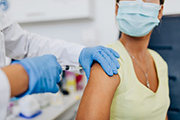 According to the Ministry of Health's figures, during the first quarter of this year it is expected that approximately 5 million people will be vaccinated and 80% of the population will be reached, i.e. approximately 15 million people, by the end of the first half of 2021.
It is worth noting that the targeted vaccination process began last December 24 with the inoculation of ICU health staff, making Chile the first country on the continent to initiate this process.
Check Requirements for entering Chile here: https://chile.travel/en/traveltochileplan
---
Southbound
February 3rd will be a landmark that will be hard to forget for all of us, images of elder people happily queuing up to get their vaccine shots were the image of the day in Chile.
With over 5 million doses from Sinovac in the country, Chile does vaccinate 150.000 x day on average. That will bring us to 50 % of our citizens by March 31st. Chile has also signed extensive contracts with AstraZeneca, Moderna and Johnson&Johnson.
All and all, by the end of the first semester most of the Chilean population will be vaccinated!
---
Cascada Expediciones
Discover our bespoke travel options at Cascada Expediciones. We are able to design and personalize itineraries in the southern part of South America, adapting to the needs, interests and special requests of your clients.
For more information, CLICK HERE.
---
travelArt Chile
Santiago de Chile among the best destinations in 2021 according to Forbes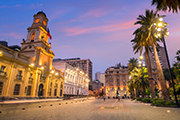 Skiing on a winter morning and experiencing a beautiful sunset on the Pacific beach? In Chile this is possible. Surrounded by the Andes, Santiago is one of the few cities in the world from where you can take a trip to snow-capped mountains in the morning and walk on the beach promenade in the afternoon after about only 2 hours by car.
With these unique features and the proximity of award-winning wineries, Santiago made it to 9th place on Forbes magazine's list of the best destinations in Latin America in 2021.
info@travelart.com | www.travelart.com
---
Skorpios Cruises
New Rates Season 2021-2022
Skorpios Cruises has reviewed and updated the rates for next season 2021-2022, which can be downloaded from the following links: Chonos Route and Kaweskar Route.
On the other hand, the start date of season 2021-2022 will be confirmed during next May, according to the current situation in relation to the global Covid-19 pandemic that prevented Skorpios Cruises from operating the cruises during the current 2020-2021 season.
---
COLOMBIA
Colombian Journeys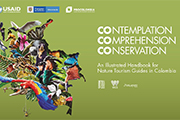 Colombia launched its first nature tourism guide with the aim of promoting its natural attractions and so that specialized professionals, tour guides and travellers from all over the world can expand their knowledge of the natural wealth of the country with the greatest biodiversity per square meter, according the UN.
The project was led by the MinCIT (Ministry of Tourism), ProColombia, USAID Natural Wealth Program, Humboldt Institute and Wildlife Conservation Society (WCS).
Contemplation, Comprehension, Conservation is an illustrated handbook scientifically supported of stories about Colombia's natural history.
The digital version has 306 full-color pages and can be downloaded HERE.
---
KonTour Travel Colombia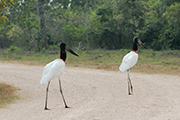 In our March 9, 2021 webinar we will update about the Covid-19 situation (really not a lot of news). Then we will focus on two topics: self-drive tours and ideas for families to get together again after lockdowns and restrictions while enjoying a trip through Colombia.
Please register HERE. And as the fellows on the photo in Colombia we still have to keep our distance, which is difficult for our Latin souls since we like to hug 😉
---
COSTA RICA
Travel Excellence
Costa Rica's Green Season Special
As Costa Rica moves forward with Covid vaccination at a very good pace, already starting with the second group of all people 58+ years old, we are very positive that more people will be ready to visit us during low season.
We have prepared a promotional itinerary including exclusive added values for all LATA members.
Contact us at mercadeo@te.cr
---
ECUADOR/GALAPAGOS
Napo Wildlife Center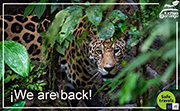 Thanks to the commitment of the Kichwa Añangu Community, we are glad to announce we are resuming the operations of our touristic projects.
We have developed a Biosafety and Sanitary Measures Protocol, which follows the guidelines of the WTTC.
We are committed with the safety of our visitors and our entire Community, as we are the only touristic project within the Yasuni National Par.
For more information, CLICK HERE.
---
Tropic Ecuador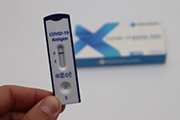 Tropic Ecuador are pleased to announce that in addition to testing options in Quito and Guayaquil, effective immediately, COVID testing is available for passengers leaving the Galapagos Islands to return to their home countries.
Results can be delivered in as little as 1 hour for an antigen test at our VIP lab in Quito, while Galapagos has antigen and PCR testing available with 24 and 72 hour results respectively.
Contact us for detailed options for your Ecuador travellers.
---
GUATEMALA
Maya Trails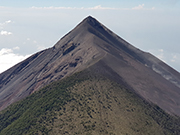 Ever wanted to send your guests on an experience of lifetime, bucket list or goal achievement event?
GUATEMALA can offer this – like summiting Acatenango Volcano 3,976 m (13,044 ft), at the top your clients will get to see a bird's eye view of Fuego Volcano 3,763m (12,346ft) (one of the three active volcanoes in Guatemala).
Guatemala has 33 volcanoes but only three of them are active. We can also accommodate an overnight camping, VIP sunrise breakfast at the summit. Contact us for more information info@mayatrails.com.gt
Also quick reminder GUATEMALA & BELIZE are open and welcoming travellers!
---
NICARAGUA
Nicaraguan Institute of Tourism (INTUR)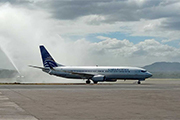 Copa Airlines has doubled its Nicaragua service to twice-weekly due to demand, with two more airlines expected to restart international flights in March.
This is in the context of INTUR's ongoing reactivation campaign with private and public sector stakeholders, and the country receiving the World Travel and Tourism Council Safe Travels Stamp for effective implementation of world-class biosecurity protocols. Nicaragua has the least COVID-19 deaths and cases in Central America.
---
PANAMA
Panama Journeys
Whale watching season is about to start

From late July to October, warm waters draw Humpback whales and other whale species down to South America.
These mammals migrate from cold waters for breeding and the Pacific coast of Panama is one of the best places to appreciate them, especially in the area of Pedasí and Isla Iguana.
The Isla Iguana Wildlife Refuge was created for the purpose of protecting 50 hectares of territory and today is the habitat of frigatebirds, pelicans, woodcocks, crabs, and green iguanas.
For more information about our itineraries, CLICK HERE.
---
PERU
Q'inti
More outdoor dining and picnics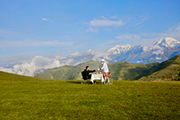 At Q'inti we are reviewing our itineraries to include more outdoor dining and open air picnics. Our glamping destinations are in remote locations two to three hours outside of Cusco. These will be combined with other picnic and open air lunch spots closer to the archeological attractions.
We are currently reviewing all the outdoor dining options along our itinerary routes to properly prepare for our guests.
For more information, please visit out website.
---
Aqua Expeditions
Aqua Expeditions nominated for Travel + Leisure World's Best Awards 2021
We are glad to inform you that our luxury expeditions ship, the Aria Amazon is nominated in the Cruises category in Travel + Leisure's annual World's Best Awards. Visit tlworldsbest.com/vote to rate your favorite #SailWithAqua experience.
Our Aria Amazon is custom-built to explore the Peruvian Amazon and the famed Pacaya Samiria National Reserve in absolute comfort and luxury with minimal impact to the delicate Amazonian environment. For more information visit our website here.
---
Palacio del Inka – Luxury Collection Hotel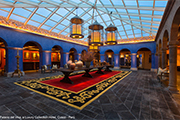 Our hotel stands in the heart of Cusco City, in a colonial mansion built more than 500 years ago.
This building, was one of the most important in the city center, being part of an Incan estate whose dynamics revolved around the Sun Temple, "The Coricancha" which you can admire just across the hotel, which today owes its name to that rich and bright past as gold.
Being part of Cusco's living history and heritage celebrated in every corner and shaping the spirit of the hotel.
For more information, please login our information hub or email: info@libertador.com.pe
---
Amazonas Explorer
Call to Action-Amazonas Explorer Declares a Climate Emergency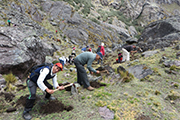 Working in the high Andes of Peru for the past 30 years, we have seen first-hand, the realities of climate change. Watching glaciers above the Sacred Valley disappear, experiencing the lowest water levels, ever, on the Rio Apurimac, epic flooding on the Rio Urubamba, systematic deforestation on the Rio Tambopata are just some of the realities we have seen in our own short lifetime.
We are calling on our industry colleagues to join us in declaring a climate emergency and making a plan of action, CLICK HERE, to learn more.
---
LimaTours
Peru #FromHome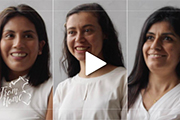 Is home just the place where we live? For us, our home is also Peru. A place that we love intensely, that fills us with pride and that we long to visit, both from the expert side and our traveller side.
We want to invite you to feel part of our home and connect with us on another level – a deeper and more personal one. For that, we begin by telling you what makes us fall in love with Peru HERE.