NEW LATA MEMBERS
---
NEWS FROM LATA FOUNDATION
Are you interested in joining the LATA Foundation team? We are currently looking for people to join our fun and dynamic fundraising and events team. Please contact Silvia Vizzoni for more details: silvia@latafoundation.org
---
NEWS FROM UK MEMBERS
tranquilico

To all members – if you are using the Transport Safety Scheme provided by LATA – could you check your suppliers on the LATA website Health & Safety pages to ensure we have the correct contact name and e-mail.
We are having a big push to re-assess suppliers and also chase up those who have not yet responded but a lot of the contact information is incorrect and e-mails are bouncing back. Your assistance would be much appreciated. Thank you – tranquilico team
---
Americas
Eight Americas partners will be attending ITB Berlin
From 4th-8th March eight of our Americas partners will be exhibiting at ITB in Berlin and would be delighted to meet with you if you are attending. Please contact Katrina katrina@americas.co.uk to schedule an appointment.
ADSMundo/Sportstour – Claude Dumontet – Hall 23.b, Chilean Stand 210
Camino Travel – Marcela Valverde- Costa Rica Tourism Board – Hall 22.b/ Stand 200, 200A
Colombian Journeys – Guillermo Villoria – Hall 23.a/ Stand 106
Geo Reisen – Fernanda Machado – Hall 23.a / Stands 110 &112
Native Trails – Olaf Bock von Gersum & Mariana Murillo – Hall 22.b, Stand 211
Crillon Tours – Darius Morgan & Mirjam Kennedy – Hall 23.a/Stand 112
Lima Tours – Jose Pedraza & Andrea Mellado- Hall 23.a/ Prom Peru Stand 104 & Hall 23.a Latin America Encounter Stand 112
BE Brazil – Anna Nagy- Hall 23.b/Brazil Stand
---
AVIATION NEWS
Air Europa
New Boarding Procedure
Air Europa has introduced a more efficient, comfortable and orderly zone boarding procedure on all its scheduled flights.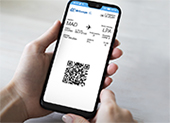 Priority boarding is given to passengers with special needs and families with babies who are the first to board on all Air Europa flights. Next, Business Class and Elite Plus Class passengers can board, followed by Elite and Priority Boarding customers.
The new procedure significantly reduces waiting times at boarding gates and it ensures clearer access to the plane as passengers board according to specific zones, which are clearly signposted.
For more information about Air Europa, CLICK HERE.
---
Iberia
Aviation

This year Iberia will double down on the Zero Cabin Waste project, launched in 2019, to separate more than 2,250 annual tonnes of beverage containers and other catering waste in-flight, facilitating its recycling on the ground.
By eliminating plastic wrapping and containers as well as printed media newspapers and magazines–formerly supplied to passengers, we're already saving another 5,000 tonnes of weight each year, and this amount will increase substantially in 2020.
For more information about Iberia, CLICK HERE.
---
British Airways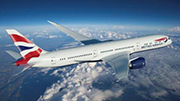 Since January 1st 2020, BA is offsetting the carbon emissions of our customers on flights within the UK.
We are working with our not-for-profit carbon partner Pure Leapfrog to ensure that we select carbon offset projects with the highest sustainability standards and strong environmental and social outcomes. One carbon offsetting project is Cordillera Azul, Peru, protecting this forest, home to thousands of unique species, indigenous and immigrant communities.
---
ANTARCTICA
Chimu Adventures
Photography workshops aboard the Ocean Endeavour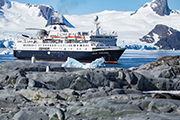 Latin America and Polar Travel Specialists, Chimu Adventures, have announced brand new 2021/2022 Antarctica expedition dates aboard their own ship, the Ocean Endeavour, which is due to set sail for the first time this November.
The departures will feature a unique photography programme taught by world-acclaimed photographers. Taking photographs of Antarctica's unique landscape and wildlife is a top priority for many Antarctic travellers so the introduction of a dedicated photography programme is a welcome addition to Chimu's Antarctic voyages.
The workshops will consist of photography lectures, editing workshops, and photography focused workshops in forward-facing Zodiacs.
---
ARGENTINA
Trips SouthAmerica
Travel News
Introducing our new catalogue of unique and exclusive experiences in South America that can work as add-ons to any trip to the south of the south. Your clients will have the chance to uncover authentic luxury travel experiences, connect with locals and get off-the-beaten-path.
Also, check out our special package for the Inti Raymi 2020 celebration on next June in Cusco, Peru. It is the most important holiday there and every year thousands of people attend the Sun Ceremony, a celebration that brings back the Inca tradition in the regions of the Andes, originally established around the 1430s.
See our fixed departure program HERE.
---
BRAZIL
Del Bianco Travel Experience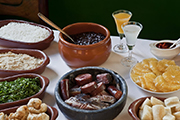 Gastronomic experience in Rio
Del Bianco is promoting an unique gastronomic itinerary in the city of Rio. Participants will be able to taste many different typical Brazilian dishes, representing the regions of the country. They will also discover new places in the city, out of the traditional touristic zones.
For more information about this itinerary, CLICK HERE.
---
Havas Creative Tours
Rio Guanabara Bay

Havas Creative Tours present you an unforgettable boat trip through the Guanabara Bay in Rio de Janeiro, one of the main postcards of Brazil, with beautiful landscapes.
Giving a privileged view, the trip passes by more than 20 historical-cultural points that have been part of Brazilian history since the times of the Empire. The catamaran has capacity for 106 people, with great comfort, safety and a highly qualified crew. The main deck is air-conditioned, has wheelchair access and a bar service. The upper deck has a panoramic view and the foredeck provides an angular view of the most beautiful surroundings.
For more information, visit our website.
---
Passion Brazil
New Itinerary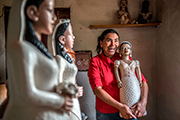 A controversial and intriguing journey through the Brazil's countryside: a sustainable tourism, off-the-beaten track, experience in Minas Gerais visiting Jequitinhonha Valley – one of the poorest regions – and Diamantina – once the richest diamond paradise for Portuguese empire.
The highlight is the immersive experience with the Jequitinhonha community-based project led by women and their unique crafted clay dolls, a way of life that kept them united after men emigrated away to find work. Learn more, contact us.
*Photo credit – Andre Dib*
---
CHILE
Australis
Australis will be participating at ITB Berlin with its own stand at Halle 23.B stand number 223. If you wish to meet us, please send us an email – frederic@australis.com.
We look forward to seeing you there!
---
andBeyond Vira Vira
New conservation project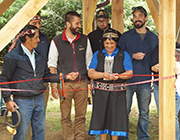 &Beyond Vira Vira has implemented a new conservation project in the nearby community of Quelhue.
Thanks to a generous donation from a guest and with the help of two students from the REIS Foundation, the lodge has installed a water recollection plant for one of the local families. Powered by solar panels, the plant will allow the family to collect rainwater to irrigate their garden throughout the year.
To know more about andBeyond Vira Vira, CLICK HERE.
---
Skorpios Cruises
Early-Bird Promotion
Skorpios Cruises has launched the Early-Bird Promotion for next Season 2020-2021, valid until August 31, 2020. The discounts are USD200 per person for the Chonos Route, and USD100 per person for the Kaweskar Route.
The discounts are applicable to rack rates, and only when making a single payment for the total of the reservation at the moment of confirmation. For more details, please write to michel@skorpios.cl.
---
Remota Patagonia Lodge
Remota is very proud to announce that its chef, Mr. Jaime Cisterna, has become the first Chilean chef to be invited to performance his culinary proposals at Xantar 2020 (www.xantar.org), one of the most important gastronomic tourism fairs in Spain, with a history of 20 years.
This recognition of Jaime's work demonstrates the outstanding gastronomy offered by Remota, which is available to all guests staying at the hotel.
---
Hotel Hangaroa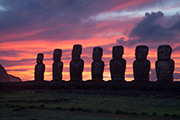 Out on the town dining experience
As of October 2019, guests on the Full Experience program can choose to enjoy at no extra cost an "out on the town" dining experience at either Mahalo restaurant or Kana Hau, which also offers a traditional Rapa Nui dance show not to missed.
For more information about Hotel Hangaroa, CLICK HERE.
---
travelArt Chile
travelArt presents Delicias del Sol – Cooking with Solar energy in the Elqui Valley
In the wee early morning hours, the solar cooks at "Delicias del Sol" begin preparing the restaurant's meals as they need to use the sunshine hours optimally. In front of the restaurant there are numerous "solar ovens". These glass-covered ovens are flanked with four reflective aluminium flaps that help to catch the sun's rays, thereby generating enough heat for cooking.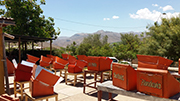 This extraordinary restaurant is located in the Elqui Valley famous for its wine and pisco production. The starry night sky of this region attracts many astronomy lovers to the Elqui Valley, and those interested in culture can visit the museum of the famous Chilean poet Gabriela Mistral.
The restaurant is in Villaseca Vicuña, about an hour's drive from La Serena in the direction of Pisco Elqui.
For more information mail to info@travelart.com.
---
Walpax Brazil Travel Partners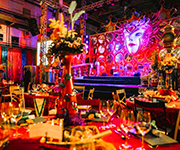 Gala Carnival Night Experience
At the end of every carnival, the carnival experience samba warehouse is the perfect spot to host a Gala Night for your incentive groups.
The sculptures, allegories and costumes that were part of the last carnival turn into a unique, amazing and dazzling installation. It is through this magic and with the contagious joy of carnival that the Gala Nights are performed in this sanctuary of Samba and Brazilian culture.
For more information, visit our website.
---
EcoChile Travel
Crafting personalized, authentic experiences is what EcoChile is all about, so this year founders Christian and Joaquin are focusing on creating all-new experiential itineraries, incorporating new activities and destinations by visiting up-and-coming parts of Chile and further developing their relationships with local suppliers.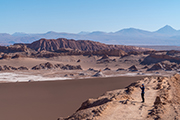 Their newest 12-day tour itinerary showcases the diversity of Chile's landscapes and cultures, starting on Easter Island with its famous Moai statues, island vistas, and then exploring the capital, Santiago, doing tastings at local markets, and visiting the World Heritage city of Valparaiso.
Then off to San Pedro de Atacama, to see otherworldly landscapes like salt flats, high altitude lagoons and gain insight into the traditional lifestyles of the Atacameño people. Guests are accompanied on excursions by private, local guides, they spend nights in eco-friendly, carefully-vetted boutique hotel accommodations, and are treated to insider access at popular attractions.
For more information about EcoChile Travel, CLICK HERE.
---
COLOMBIA
KonTour Travel Colombia
Carnival of Barranquilla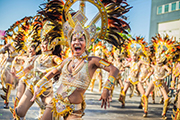 Carnival of Barranquilla is the second largest Carnival in the world, just behind Rio de Janeiro. For four days in February everything in Colombia's Caribbean city Barranquilla is about street parties, parades and celebrations of traditional music.
It is a melting pot of cultural influences, where European, African and indigenous people live and celebrate together the variety of music, dances and costumes.
More information and a link to our shared tour for Carnival 2021 can be found HERE.
---
Colombian Journeys
Route to Hope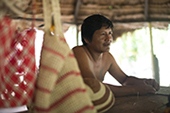 You clients can get to know this impressive effort in the Colombian Caribbean to link 28 productive projects of ex-combatants and victims of the armed conflict. During 4D/3N they will be involved in different life changing and deep learning experiences with post conflict population who are rebuilding their lives.
They will enjoy cooking exchanges, nature walks, folk dance groups, river rides, visit social projects and learn about the daily life of the communities while sharing value and quality time with them.
Undoubtedly this tour frames a unique opportunity to raise awareness and provides opportunities to see the post conflict populations. For more information, contact us at marketing@colombianjourneys.net.
---
Colombia57 Ltda
Regional Air Routes
The availability of new regional air routes within Colombia is expanding rapidly with the addition of direct routes between secondary cities such Cali, Medellín, Bucaramanga and Cartagena, avoiding the need to fly via Bogotá.
Additional new routes will be launched overt the next few months, meaning reduced journey times and allowing for more flexible travel itineraries in this fascinatingly diverse destination.
See attached route map and contact us at info@colombia57.com.
---
Metropolitan Touring Colombia
Afro roots to spice the Latin flavor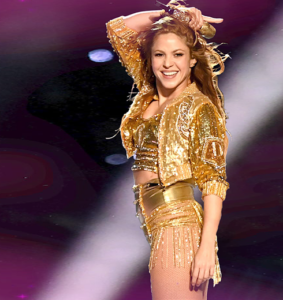 Who is Shakira? is Colombia truly the land of one thousand rhythms? The Colombian Caribbean region is the birthplace of some of the most prominent rhythms in South America. Its most representative rhythms are Cumbia, Porro, Mapalé, and Champeta, this one recognized for originating in Afro-descendant areas of the city of Cartagena, linked to the culture of the San Basilio de Palenque.
Shakira is a singer and songwriter from Barranquilla. Her musical influence and dancing moves come from her Arab heritage and of course her Latin and Caribbean blood that fuels her remarkable talents. We assure you – Colombians' hips don't lie.
For more information about Metropolitan Touring Colombia and their packages, CLICK HERE.
---
ECUADOR/GALAPAGOS
Galagents Galapagos Cruises

Galagents at ITB 2020
Galagents Galapagos Cruises will participate at ITB Berlin from March 4th to 8th together with the Ecuador Stand (Hall 23.a 110).
We are excited to introduce you our complete fleet and all their characteristics and special features, as well as the new online tools we recommend for our clients so that you can offer our products and services, having the complete information with just a few clicks away.
---
Hotel del Parque
Near the Airport and near popular attractions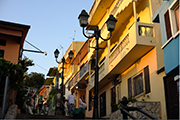 Hotel del Parque's location just 10 minutes from Guayaquil's International Airport means your guests enter our tropical paradise once their flight has landed. During their stay, they are in a wonderful place which has easy access to areas of attraction such as the colourful Las Peñas neighbourhood.
Learn more of this local neighborhood with unique architectonic style known for its colorful and narrow and cobbled streets and romantic, Bohemian ambiance HERE.
---
Geo Reisen
Island hopping set departures – the best choice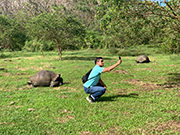 The combination of flexibility with service personalization makes our island-hopping set – departures program the best option to achieve the experiences craved for.
Geo Reisen Tour Operator-Ecuador can help planning the best experiences someone can have according to the available budget. We will be showing our Island Hoping Set Departures and brand-new Galápagos Acacia Boutique Hotel at the ITB 2020, Hall 23.a /110 and 112.
For additional information please CLICK HERE.
---
Tropic Ecuador
Announcement

We are excited to welcome another expert to Tropic. Diego Escobar is our new commercial manager and is working to establish new customer relationships, develop joint promotional actions and more.
Born in Quito, Diego is a passionate traveller who has been involved in tourism throughout his life. He earned an international master's degree in Tourism Management, giving him a broad perspective about the right experiences for every type of traveller.
For more information about Tropic Ecuador, CLICK HERE.
---
EQ TOURING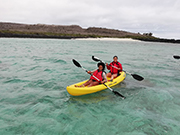 New multisport adventures in Galapagos
We are happy to introduce to our fellow partners a NEW multisport itinerary in Galapagos which is filled with active moments and adrenaline.
A different way to explore the islands with professional certified Guides and Naturalists that will make your clients live a unique travel experience. Take a look at our program and feel free to contact our sales team at eqtouring@eqtouring.info.
---
GUATEMALA
Maya Trails
Destination – Experience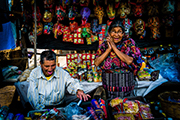 Chichicastenango is home to what is one of the largest and most colorful indigenous markets in the Americas.
Market days are held every Sunday and Thursday and draw not only the K'iche' Maya of the surrounding region, but vendors from all over Guatemala, representing many of Guatemala's linguistic groups such as Mam, Ixil, Kaqchikel and others.
Each hawks his or her products in a riotous cacophony of colour, dialects, costumes, smoke, and smells, while socialising with their neighbours and engaging with visitors. A visit to the market with Maya Trails is anything but typical!
---
Martsam Travel
ArchaeoBirding – Birdwatching & Cultural Expeditions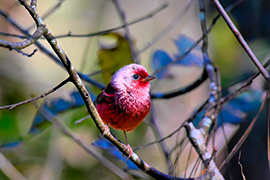 ArchaeoBirding is a concept created by Martsam Travel, which is a mixture of two of the most important specialties: Cultural Adventures and Birding Expeditions.
ArchaeoBirding is an innovative concept to discover emblematic birds such as the Resplendent Quetzal, Scarlet Macaw, Pink-Headed Warbler, Azure Rumped Tanager, Horned Guan, Ocellated Turkey, and Orange Breasted Falcon, among others, also to learn through Maya cosmovision the cycle of nature, live culture, and Maya history.
These expeditions are developed inside and around destinations with exceptional natural and cultural treasures such as Lake Atitlan, Antigua Guatemala, The Cuchumatanes, Tikal National Park, Laguna del Tigre National Park, Yaxha, Iximche, Copan, Caracol, the dry scrub forest, etc. where in addition to the birds and Maya sites you will find a great variety of mammals, reptiles, and insects that will improve the expeditions creating a lifetime experiences.
Martsam Travel and its brand Birding Expeditions is the Mayan World leading company specialized in Cultural Adventures, Neotropical Birding and Nature Holidays. For more information, CLICK HERE.
---
MEXICO
Journey Mexico
Journey Mexico duo named among World's Best Trip Planners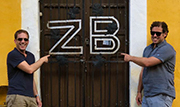 We're delighted to reveal two of the Journey Mexico team have been named on the WOW List 2020 of the world's best trip planners.
CEO, President, and Founder, Zachary Rabinor, and Executive Vice President of Travel Planning & Customer Service, Brady Binstadt, were both chosen for the prestigious annual list curated by travel expert Wendy Perrin.
You can read more about this, HERE.
---
NICARAGUA
Embassy of Nicaragua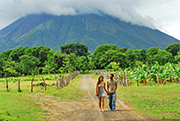 Nicaragua's strong start to 2020 continues, with positive media coverage, and the General Directorate of Migration confirmed 96.3% annual growth in 2019, while cruise passenger arrivals increased 9.7%, with 75 cruises docking in the country, 12 more than 2018.
Furthermore, Nicaragua has been included in 2020 hotlists by The Telegraph, Daily Mail, The Sun and Hello! Magazine this year, and featured in the Sunday Times, Food and Travel and more.
---
PANAMA
Panama Journeys
New flight to Bocas del Toro
Skyway Airlines began operations in Panama since December 2019. This Costa Rican airline connects San Jose and Bocas del Toro with a direct flight. With the start of this operation, the Tourism Authority of Panama expects to move up to 5,000 passengers in 2020.
Currently, Skyway offers daily flights from Thursday to Monday departing from the international terminal of Juan Santamaría Airport in Costa Rica to José Ezequiel Hall International Airport in Bocas del Toro. Prices start from $ 135 per way (plus taxes) and the flight takes 45 minutes.
For more information, contact marketing@panamajourneys.com.
---
EcoCircuitos Panama
International Film Festival (March 26 – April 11, 2020)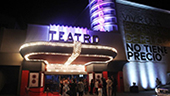 If your clients love cinema and Latin America, then this event is perfect for them. With over 60 films from 26 different countries, they can't miss this cultural event.
The 9th International Film Festival of Panama is the opportunity to discover a cosmopolitan city that offers a delightful combination of fantastic history, diverse cultures, close biodiversity, unique national parks, and superb gastronomy.
For more information about EcoCircuitos Panama, CLICK HERE.
---
Hover Tours Panama

Harpy eagles in Panama's Darien Province for birdwatchers and wildlife lovers
Hover Tours Panama, the country's leading DMC, has a new tour that allows both hardcore birders and wildlife lovers of all ages the exciting opportunity to observe in its native habitat the rare harpy eagle. The bird is one of the most powerful ones and it is the national bird of Panama.
Tours are led by professional English speaking guides. Panama has more than 1,009 species registered as of 2019. For information please write to: producto@hovertours.com.pa.
---
PERU
Amazonas Explorer
Amazonas Explorer has taken the decision not to sell the Inca Trail in January.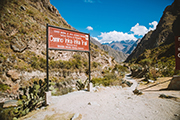 This follows the fatal landslide which killed a porter from another company on 23rd January.
Owner Paul Cripps said: "We have always tried to convince people that January is not a good month to trek the Inca Trail, due to heavy rains. Now we have made it a formal policy. This is to protect our staff and our clients. Safety must always come first."
You can read more on that decision and how to trek the Inca Trail safely HERE.
---
Muyuna Amazon Lodge
Manatee Conservation at Muyuna Amazon Lodge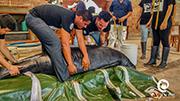 Muyuna Lodge in collaboration with Rainforest Awareness Rescue Education Center (RAREC), will release two manatees in the Tamshiyacu Tahuayo Reserve in Iquitos, Peru on March 22nd.
We will perform workshops about environmental education to the villages about conservation and protection of the manatees. Thanks to RAREC, communities, and biologists of Muyuna, these animals will have a new home.
If you are interested in participating, Muyuna Amazon Lodge offers Special Tours for this event.
---
Setours Handcrafted Journeys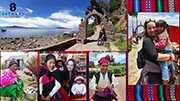 Our UK Rep Lilas Nascimento has recently visited Peru and fell in love with the Peruvian communities, traditions, culture, history, culinary, breath-taken nature and powerful Andean mountains.
Some of Lilas' favourite experiences were meeting fascinating traditional communities from Uros and Taquile Islands in the Titicaca Lake – the birthplace of the Incas.
Contact us for the latest updates about our destinations and itineraries.
---
LimaTours
Webinar – The ABC of Peru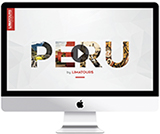 Peru might seem as many countries in one due to its various geographical areas, its fantastic biodiversity and its typical customs that vary in each region.
To help you understand more about our country, its main attractions, its geographical regions, and general information, LimaTours prepared the webinar The ABC of Peru, the starting point to prepare the trip of a lifetime to Peru for your passengers.
Click on the link to see the webinar!
---