REGION-WIDE/MULTI-DESTINATION
Silversea Cruises
Discover South America & Rio Carnival with Silversea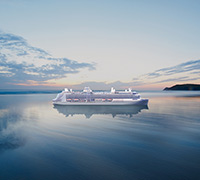 South America is a continent of diversity, and this voyage aims to see as much as we can of it. Starting with an overnight stop in Buenos Aires, discover the rich intellectual history of Montevideo, as well as the arty fabric of Punta del Este. Then, enjoy a day at sea as we bring you to Brazil! Starting first with Itajaí, you'll also experience the 'beautiful island' of Ilhabela. Two nights in rambunctious Rio for the iconic Carnival are a fitting finale.
Departing 5th February 2024, 9 nights ultra-luxury all-inclusive on brand-new Silver Nova, debuting Summer 2023. Discover more HERE
---
Say Hueque Argentina & Chile Journeys
Our Plan is to PLANT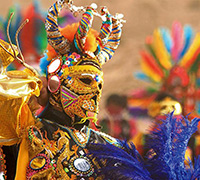 At Say Hueque, we committed to plant 20.000 trees before August 1st, 2023, Pachamama (Earth) Day. We are strongly convinced that this is the way to give back, uplift local communities, and restore biodiversity.
Trees planted so far: 12.695
Massive reforestation is urgent. It's time to take action!
---
SERVICES AND SUPPORT
WeTravel
WeTravel's Annual Travel Trends Report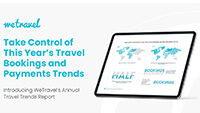 Essential reading for any travel professional, WeTravel's free 35-page report reveals insights into marketing strategy, explains the importance of customization, examines consumers' changing booking and payment preferences, makes a case for offering refunds, and more.
---
tranquilico.com
Crisis management plans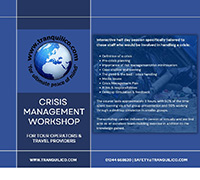 Looking to refresh your travel crisis management plans? Now is the time to review and train your team with our interactive Crisis Management Workshop. We also offer Full Crisis Management Simulations and consultancy services to help you create a Crisis Management Plan.
---
WeTravel
WeTravel Academy webinar: CRO 101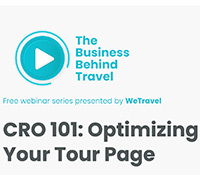 At WeTravel, we want to ensure we're doing everything we can to help you optimize your trip pages and increase sales. One of the best ways to do this is to master conversion rate optimization (CRO). On February 28th, WeTravel is hosting a CRO 101 webinar with travel CRO expert and founder of Guest Focus: Kelsey Tonner. During the webinar, Kelsey will outline steps you can take to improve your tour pages and get more customers. Plus, there will be a live feedback session where Kelsey gives personalized feedback on how you can improve your page.
To register for the webinar and get a chance to receive live feedback, CLICK HERE. If you can't make the live webinar, sign up anyway and we'll send you a recording.
---
Sanderson Phillips
Just, Good Travel – a new sustainability community for travel professionals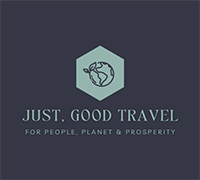 Sanderson Phillips (with parent brand Atkin Jones) has launched a new free-to-join community to give support, knowledge-sharing and networking opportunities to travel industry professionals.
Managing Director, David Atkin, said: "Just, Good Travel is for anyone in the industry who knows that travel has so much to offer the world but also realises that essential changes need to start happening now.
"At Sanderson Phillips we've learnt the importance of putting sustainability at the core of our business and feel there's a real opportunity to help others reach the same point more quickly and efficiently."
Hosted with UK for Good, the first webinar "Reframing Sustainability for Travel Organisations" will take place at 11am on the 22nd March 2023 with guest speakers from New Forest Escapes and Green Small Business. Join at www.atkinjones.com/justgoodtravel
---
ARGENTINA
ALCHEMY DMC Argentina & Chile
Fly Fishing in Southern Patagonia – Laguna Verde, Santa Cruz Province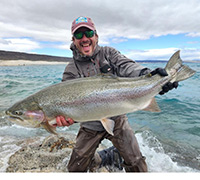 Our GM Sergio spent a few days exploring this incredible trout fishery at Estancia Laguna Verde and tells us, "There is nothing like it in the world, an incredible fishery, a cozy lodge and the experience of being surrounded by some of the most surreal scenery you will ever encounter".
Located in southern Argentine Patagonia and Lake Strobel (also known as Lake Jurassic) offers anglers what could easily be the best stillwater trout fishing in the world.
Estancia Laguna Verde is a spectacular lodge with a relaxed atmosphere and all-inclusive service (all meals and alcohol is included). The guide staff is first class, welcoming, and has incredible knowledge of the fishery in southern Argentina's Patagonia. Contact us for fishing programs, we have the most qualified specialists!
---
BOLIVIA
Crillon Tours

News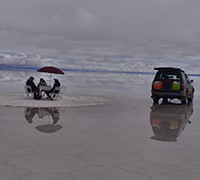 When heavy rains caused landslides in Pilcocaina Temple on Sun Island -Lake Titicaca-, the island's ancient Aymara community, wisely decided to restore the structure of the sacred Temple, under the supervision of an archaeologist from the Ministry of Cultures, demanded by UNESCO.
We proudly announce that this work has been successfully finished now. But we also continue to grow in the Grand Uyuni Salt Flats. In mid-March, we will incorporate our 4th Airstream Camper, -double or matrimonial-, thus providing a unique service at the Salt Flats. With an improved menu, specialized guides, cocktails at sunset, visits, activities and 24/7 operational control, this will be a matchless experience!
---
CHILE
Hotel Las Majadas
Rates 2023 – 2024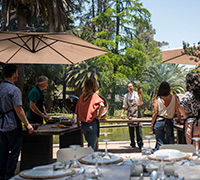 Chile's Maipo Valley is the perfect setting to restore your senses.
With our love of tradition and the environment, Hotel Las Majadas invites you to discover the Full Experience program, which includes all services to give you a complete stay full of unforgettable fun and relaxation.
The Majadas experience combines activities that will bring you into direct contact with nature, the unique flavors of the Maipo Valley, its vineyards, culinary workshops, including full board and unlimited drinks. All this is part of the Full Experience program.
In Santiago de Chile, Hotel Las Majadas invites you to have an experience tailored to each guest, where we accompany you to discover the adventures that the Maipo Valley beckons you to have first-hand.
---
travelArt
Excursion in the small north of Chile – FRAY JORGE NATIONAL PARK AND VALLE DEL ENCANTO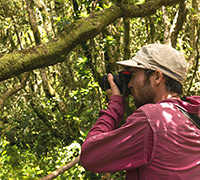 This excursion offered by travelArt takes visitors to the "small north" of Chile, located halfway between the fertile areas of central Chile and the Atacama Desert. From La Serena, the tour starts to the beautiful Fray Jorge National Park, a UNESCO biosphere reserve. You will find lush vegetation here, which offers a wonderful contrast to its barren surroundings. During a walk, you will learn more about the different ecosystems and plant species. Another highlight is the visit to the Valle del Encanto (Valley of Enchantment): a small, hidden valley that was inhabited by hunters as early as 2000 BC. It is characterized by the diverse archaeological remains of several pre-Hispanic cultures with over 50 petroglyphs and cult stones.
info@travelart.com | www.travelart.com
---
Hotel Las Majadas
Product – Hotel Las Majadas, your best choice – dare to inspire!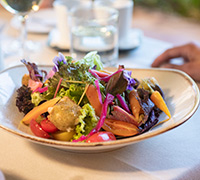 Only 45 minutes from Santiago, has become a true icon by promoting gastronomy, wines, and nature among those seeking a luxury experience. Hotel Las Majadas is the best alternative for those coming to see the desert in the north, the ice fields in the south or Easter Island. Make your stay in Santiago a unique experience and get to know the Maipo Valley better: venture into its mountains, taste its best wines and recharge with the country air.
Hotel Las Majadas is in the Maipo Valley, a sector with one of the longest winegrowing traditions in Chile. Las Majadas and its early 20th century manor house have become an icon of inspiration in the central region.
Come to Las Majadas and reconnect with what really matters.
---
COLOMBIA
Colombian Journeys

ECOTOURISM TURNING GUERRILLAS INTO NATURE GUIDES
Colombia in the last decade has been profoundly transformed into a country of peace with social stability, and one of the key factors in this process has been tourism.
Today, thanks to the signing of the peace process the ex-combatants had a second chance to put things straight and nowadays there are some who had become professional tourist guides in hiking, climbing, cycling, rafting and bird watching; guiding tourists, biologists and scientists throughout the jungle in several areas formerly occupied by armed groups (red zones), such as parts of Putumayo, Meta or the Amazonas.
Consequently, since 2018, more than 2,000 species of birds and 4,000 types of orchids have been discovered. We invite you to visit Colombia to discover its natural treasures.
---
COSTA RICA
Asociación Proimagen Costa Rica – Proimagen Futuropa Group
PLAN YOUR SUMMER VACATION TO COSTA RICA
We want to share with you this amazing article about how to plan your Summer Vacation in Costa Rica:
Find attached in our blog:
https://travelcostarica.cr/plan-summer-vacation-costa-rica/
We want to share with you this amazing article about 10 REASONS WHY COSTA RICA IS ONE OF THE BEST VACATION SPOTS IN THE WORLD!:
Find attached in our blog:
https://travelcostarica.cr/10-reasons-why-costa-rica-is-one-of-the-best-vacation-spots-in-the-world/
---
Travel Excellence
Mountain & Beach Luxury Villas in the Caribbean
High-end lodging in Costa Rica is growing fast, specifically speaking about stunning villas in the Caribbean side. Mariposa Villa at Ecolirios Boutique Hotel is a 2-bedroom villa with two king size beds, kitchen, living room and patio.
Gigi Brown in Puerto Viejo offers Villa Frida and Villa Paparazzi right next to the Caribbean Sea. Each villa has 5 rooms, pool, kitchen and living room. These villas are perfect for visitors looking for luxury accommodation to unwind with family and friends.
Contact Travel Excellence's team to receive additional information.
Read more HERE.
---
ECUADOR/GALAPAGOS
Anakonda Amazon Cruises
EARLY MONKEY 2024 OFFERS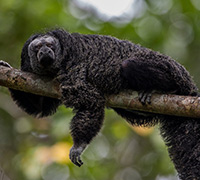 Start planning a wonderful Amazon adventure!
Your guests may book their preferred cruise date in advance and receive up to 20% off on all our 2024 departures on board our Amazon cruises Anakonda or Manatee. They will enjoy a small and exclusive destination, the Ecuadorian Amazon rainforest, chock-full of charm, biodiversity.
* This special offer is valid until June 30, 2023.
You may also download our flyer to promote this special offer with your clients.
Contact us for more information at info@anakondaamazoncruises.com
---
Tropic
Discovering Ecuador's Andes in Charming Cuenca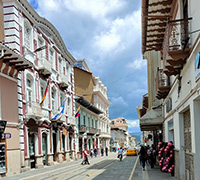 Located in the southern Andes, the charming city of Cuenca has it all – from a well preserved colonial center to natural preserves and rich cultural heritage. Tropic Commercial Manager Diego recently visited with his family and was once again wowed by the city's wonders. He is happy to share the latest – from where to stay and eat, places we love, new attractions, what to do during a visit and more.
Contact him on ecuador@tropiceco.com. We couldn't be more pleased about Remote coming to town in 2023, as this is one of our favorite destinations in the Ecuadorian Andes and we are excited to share it with the world!
---
Via Natura – M/Y Monserrat & M/C Hermes
Wonderful Galapagos' Itineraries aboard the M/Y Monserrat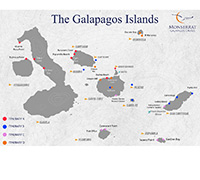 Via Natura announced the adoption of new wonderful itineraries aboard the M/Y Monserrat including all the Galapagos Islands' Highlights more than a year ago. Now, the Monserrat Yacht's routes include Isabela, Fernandina, Genovesa, Floreana, and Española Islands for a life-changing experience in the Galapagos!
We have noticed that some partners were not aware of this exciting change, and it is very important to know this. Consequently, we invite all partners to make sure the Monserrat Yacht's Itineraries are updated or contact us in case you need information about them. You can find all visitors' sites included in our itineraries in the image below and complete information about our itinerares HERE.
---
MEXICO
The Los Cabos Tourism Board
New Luxury Hotel Openings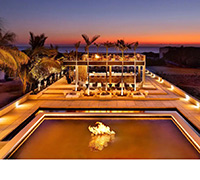 With a record number of visitors expected to vacation in Los Cabos this year, luxury hotel brands are setting up camp along the coastline to meet the growing demand for rooms in Mexico's trendiest destination. Have your clients be among the first to stay at one of these new upscale resorts expected to open in 2023. With big names such as The Four Seasons and The St. Regis in Los Cabos and Hyatt Rancho Pescadero in Todos Santos there are now endless choices for visitors to choose. Los Cabos really has something for everyone.
---
NICARAGUA
Nicaraguan Tourism Board – INTUR
NICARAGUA AT ITB BERLIN 2023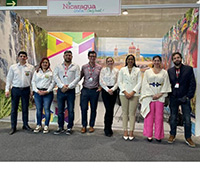 Nicaragua will be participating from the 7th to the 9th of march 2023 in the most important tourism fair in Germany, ITB Berlin. The country will promote its different attractions, tourist destinations and will also do business with professionals from the travel industry.
The Nicaraguan delegation will be represented by the Minister of Tourism of Nicaragua and different Nicaraguan tour operators, they will be the ones in charge of showing the beauties of the country with great opportunities for tourism. Visit us at pavilion 22, booth number 214!
---
PERU
Amazonas Explorer

Machu Picchu Re-opens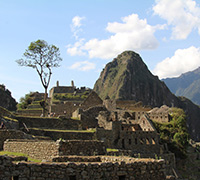 The 15th of February saw the re-opening of Machu Picchu. As protests in Peru have calmed significantly the ministery of tourism made the choice to re-open the citadel, sending a message to the world that Peru is a safe and open place for travelers to visit. We are excited to welcome visitors and ready for the 2023 season to begin!
See our BLOG for the latest.
---
LimaTours
Machu Picchu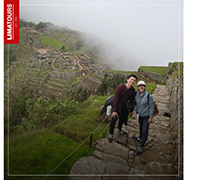 This Sunday, two of our passengers were lucky to fulfill their dream of seeing Machu Picchu mountain up close, before returning to Japan.
Like them, we know that many travelers dream of seeing the world wonder up close. That is why we are happy to announce that after a break, the sacred mountain opened this February 15 to tourists once again. Trains have also resumed their operations across the Sacred Valley to enable this unforgettable experience.
At Limatours, we are excited to welcome your passengers to continue creating memorable experiences. We await you!
---
Jungle Experiences Amazon River Cruises
New Yoga & Wellness departure + Special Promos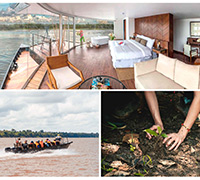 Find yourself in the Peruvian Amazon: Yoga, Meditation & Sound Healing sessions onboard Zafiro Luxury cruise.
Live a healing experience as you explore the Peruvian Amazon in its purest state.
Itinerary 5 days and 4 nights: from November 18th to 22rd, 2023.
Book until April 30th, 2023 and GET 15% OFF per person.
---
PROMPERU
Sustainability news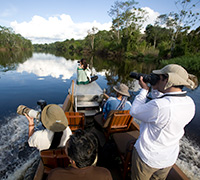 Peru, "the greenest destination" in America
The annual ranking of Green Destinations -an organization that supports sustainable destinations, businesses and communities- recognized Peru with 8 places with good sustainability practices which establishes itself as a leader in the region due to the implemented practices in the Protected Areas, Natural Reserves and Natural Parks.
The Amazon Rainforest covers 59% of Peru's land, it is the richest and most varied tropical rainforest on earth. It should be noted that Peru is the eighth country in biodiversity around the world. It is estimated that there are some 25,000 species of flora and fauna which of them 22% are endemic.
Photo Credit: Gihan Tubbeh
---
Condor Travel
Machu Picchu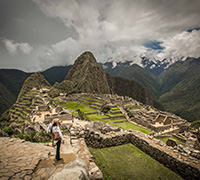 Machu Picchu, the Inca wonder, reopened its doors to visitors after conversations between the authorities and local communities. The trains have also reactivated their services and increased their frequencies, facilitating the arrival of tourists to the citadel.
Like Machu Picchu, other attractions in Cusco are already operating normally, such as the city tour, the Sacred Valley full-day tour, and the full-day adventure tours to Humantay and Vinicunca. Other destinations like Puerto Maldonado, Arequipa, the Colca Valley, Ica, Lima, and the northern region (Trujillo, Chiclayo, Chachapoyas, and Iquitos) have been operating regularly.
---
Tropic
Machu Picchu is open and we are back!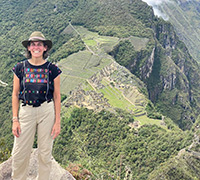 We are optimistic about the evolving situation in Peru as, with some very specific exceptions, most places in the country have returned to normalcy and day to day life has resumed. We are so very grateful for our partners' trust and support during this complicated time and are happy and excited to welcome your clients back to this unique place.
We will continue pushing for the more inclusive ecotourism and sustainable travel business model that Tropic DMC is committed to and remain hopeful that this way of operating and travelling will bring better and more opportunities to local communities and guardians of our local cultures and natural areas. Maru and our Guardians team were in Cusco and Machu Picchu on reopening and we are very ready to receive your guests!