NEWS FROM LATA FOUNDATION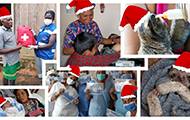 The LATA Foundation has created a collection of Christmas gift certificates to raise funds for our projects, all of whom are needing support through these difficult times. The gift certificates are designed for those who like presents to have a lasting impact, and start at £5.
A big thank you to our volunteers and donors, and to LATA and the LATA members, for all your support for the Foundation and our projects throughout this challenging year. We wish you all a relaxing Christmas holiday!
---
NEWS FROM UK & EUROPEAN MEMBERS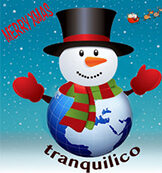 tranquilico
Wishing all LATA members a Calm, Safe & Healthy Festive Season and a hopefully significantly better 2021 – Covid willing!
From all the team at tranquilico (Health, Safety & Crisis Management Experts)
---
Silversea Cruises
Ship Delivery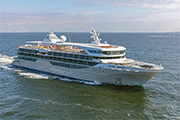 Silversea Cruises took delivery of its first-ever destination-specific ship, Silver Origin, on Wednesday 3 June 2020.
Integrating the latest state-of-the-art technology and designed with a focus on the pillars of sustainability, destination on board, expedition experience, authentic local culture, and comfort and service, the all-suite, all-balcony, 100-guest Silver Origin will welcome travellers year-round in the unique Galapagos Archipelago.
The ship will provide guests with the ultimate destination experience, inspired by Silversea's accrued expertise and founded on a deep respect for the fragility of the natural environment, while maintaining the cruise line's trademark quality of service.
To learn more about this, click HERE.
---
Charitable Travel
Enjoy our customer magazine, designed to celebrate travel, applaud charity but to always be packed with meaning ensuring we deliver #TravelforGood.
Our Editor, Laura, would love to hear from LATA hotel, destination, cruise and DMC members with news and stories that match our charitable purpose.
Please contact our founder, Melissa if you'd like to work with www.charitable.travel to promote the LATA region and raise money for great causes at the same time!
---
Sapa Pana Travel

New logo for Latin AmeriCar, Sapa Pana Travel's Exclusive Car Journeys Label
The Last 6 months we have been busy to develop new car journeys under our label Latin AmeriCar.
In order to profile this label even better, we have had a new logo developed, which we can now proudly present.
For more information about Sapa Pana Travel, CLICK HERE.
---
AVIATION NEWS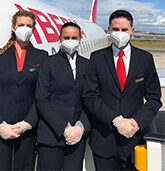 Iberia
Iberia is reinforcing its operations to Latin America with additional flights planned for Q1 2021.
Bogota (+1, now daily flights), Buenos Aires (+1, now daily flights), Havana (+1, now 5 weekly flights), Lima (+1, now 5 weekly flights), San Jose (+1, now 5 weekly flights).
For more information, CLICK HERE.
---
REGION-WIDE
Vapues Travel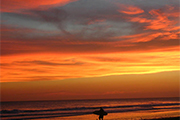 Whilst tourists have been flocking to Central America's Caribbean hotspots for years, the beautiful Pacific coastlines of Nicaragua and Panama have often been left to locals and traveling surfers to enjoy. This is slowly changing though, as more and more visitors wake up to the charms of this wild coast.
Unspoilt beaches, lush forests and remote islands await; we've built up a selection of excellent hotels, private vacation rentals and immersive activities, so that your clients can experience the Pacific coast in comfort and style.
Have a look: https://vapues.com/blog/3/pacific-beach-breaks
---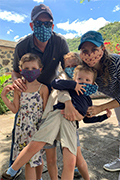 Maya Trails
Maya Trails is happy to announce that Guatemala, Belize and Honduras borders/flights are fully open and operating.
With the new normal in place we have our Operations Biosecurity Protocols in place (please request by email). We have been awarded as the first ten travel companies providers in Guatemala with Biosecurity from the Tourism Board, Safe Travels WTTC and ATTA Covid 19 Health and Safety.
We are ready and open for your clients, let Maya Trails make this journey for them as safe and amazing as possible.
---
Via Natura Perú, Ecuador & Galapagos
New Unbranded Website for Monserrat Galapagos Cruise
We are pleased to announce the launch of our new unbranded website for our Monserrat Galapagos Cruise.
Monserrat is a 20-passenger First Class Yacht sailing the Galapagos boasting 1 naturalist guide for every 10 guests. The yacht departs every Thursday and Sunday.
For reservations please contact: marketing@vianatura.com
---
Quimbaya Latin America
Read our latest interviews from our online magazine Visit Latin America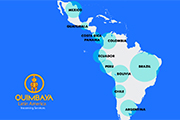 Great interview from Quimbaya's CEO on the future 2021 and an exclusive interview from Costa Rica Minister of Tourism.
Here is a short extract: What message would you like to send to tourism professionals? This crisis has stopped our industry and has put us all to the test. At the same time, it has allowed us to discover positive things that we should remember. In our 33 years of existence we have built strong relationships with our customers and suppliers.
To read more. https://visit-latin-america.com/
---
Condor Travel
Cusco, a retreat to wellness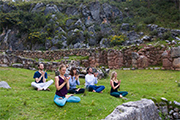 It's time to enliven our souls in pristine environments, to reignite our senses in nature, and awaken our minds with new perspectives, it's time to be well, to feel well.
For that, we have prepared a catalogue of experiences in Cusco, with a singular approach to wellness. Maybe it's yoga in the Inca Trail, or meditation amidst sacred mountains, or boosting your clients' health with Peruvian superfoods, or maybe all, they can choose HERE.
---
ANTARCTICA
Antarctica21
Antarctica21: New Explorers House in Punta Arenas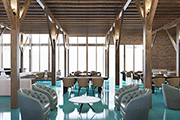 Work has been progressing well at the site of Explorers House, our new expedition center in Punta Arenas. The heavy infrastructure work has been completed and now the architects and the interior designers are working on finalizing the layouts, materials, furniture, lighting etc.
With an area of over 2,000 square meters, the expedition center will provide a modern and exclusive environment for our guests and be like their own Antarctic-themed private club in Punta Arenas. Explorers House will be ready to welcome Antarctica21 guests for the 2021-22 season.
For more information, please visit our website.
---
ARGENTINA
Argentina Tourism Board – INPROTUR
Between the Sun and the Moon in Argentina, Eclipse 2020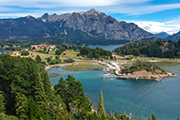 Argentina invited worldwide tourism to watch the solar eclipse at Visit Argentina. This year Argentina had the best view of this natural event.
From Junín de los Andes, bordering San Martín de los Andes and Villa La Angostura in Neuquén, passing through San Carlos de Bariloche – an icon of Argentine tourism, close to the capital city Viedma, in Río Negro. Thus, the interposition of the Moon between the Earth and the Sun crossed the Northern portion of the Patagonia.
---
Estancia Los Potreros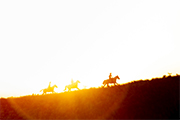 The Perfect Post-pandemic Location
Only one hour from Cordoba international airport, Estancia Los Potreros is the perfect option for the post-pandemic clients looking for a trip which has a positive impact on nature and the local community, with space and the option for exclusivity.
We will offer the entire estancia (6,500 acres) exclusively for a minimum of 6 full paying guests.
For more information about Estancia Los Potreros, CLICK HERE.
---
Argentina Travel Partners – ATP DMC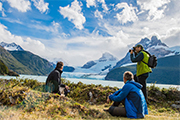 Calafate is the best base from which to see the spectacular Perito Moreno Glacier and the Glaciers National Park. This is the Patagonia most often described as wind-swept, sparsely populated, remote, and rugged.
Two classic day trips have been renewed; these are the new proposals: https://sites.google.com/view/calafate-something-new/home
---
Say Hueque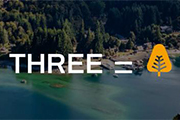 We are happy to announce that we launched a social media campaign to rewild Patagonia.
Say Hueque, together with Reforestar Argentina, asumes the commitments to plant one three every 3 new followers on Instagram: https://www.instagram.com/sayhueque_argentinatravel/
This campaign called Three People for a Tree, aims to rise awareness about climate change and the urgent need of massive reforestation.
Would you like to join us? Please follow us on Instagram and let's do our bit together.
---
BOLIVIA
Crillon Tours

Starting last November, with all our Bio-Security protocols officially approved, we successfully restarted our operations on Lake Titicaca & our two hotels, the Inca Utama Hotel & Cultural Center and the Posada del Inca Eco-Lodge on the mythical Sun Island, both under our Travel Bubble.
Our land and lakes borders are ready to open, as soon as the authorities of our neighboring countries open theirs. This is the beginning of a year that will be our global tourist awakening!
---
BRAZIL
Walpax Brazil Travel Partners
New Boutique hotel in Rio de Janeiro
A new boutique hotel in the heart of Rio de Janeiro, Villa Paranaguá, a house that has been entirely renovated and now unites the history of the Santa Teresa neighborhood with modern Brazilian design. There are 10 rooms with amazing views and all the comfort of an exclusive hotel. The property has a large swimming pool surrounded by beautiful gardens and overlooking the Santa Teresa Valley and the Sugarloaf Mountain.
To learn more about it and about our services, CLICK HERE.
---
Havas Creative Tours
Amazing Nature Escape in the Amazon
A charming lodge located on the bank of the Negro River, 184 kilometers from Manaus, by road. The hotel is located close to the ecological reserve of the Anavilhanas Archipelago. The structure has an original design, which harmonizes art with the preserved nature around it.
The Mirante do Gavião Lodge offers in their leisure areas swimming pool, pier, lounge and restaurant, and some lookouts on the property where you can relax and enjoy the various types of visual.
It's a perfect place for your clients to relax and feel the peace of nature.
For more information, please get in touch.
---
CHILE
Chile Travel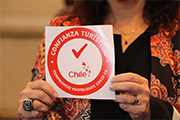 To reopen the tourism sector safely and responsibly for staff and visitors, Chile is implementing the "Tourist Trust" certificate of commitment.
The objective of this Certificate of Commitment is to ensure that tourism service providers comply with health measures, recommendations and all management and prevention actions to minimize contagion risks.
Therefore, once the company or service signs the "Tourist Confidence" certificate, the company must comply with all the established protocols and good practices guidelines, otherwise SERNATUR may restrict and/or prohibit the use of the certificate.
---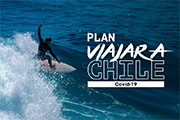 Chile is open. Finally. But what else should you know?
Is it necessary to have a negative PCR to move between regions once you have entered the country?
Currently, only the Aysén and Magallanes regions (Chilean Patagonia) are requiring negative PCR for admission. In the case of Aysén, the PCR must have been taken a maximum of 96 hours (4 days) before reaching the destination, while in Magallanes it must have been carried out prior to 72 hours (3 days).
For more information, please visit: https://chile.travel/planviajarachile
---
Awasi
Awasi Atacama and Patagonia Open with 40% discount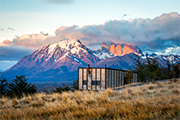 Best ever rates to celebrate Awasi re-opening. Stay for 5 nights, pay only for 3 – book before end December for travel during December 2020, and January & February 2021. Offer valid for stays at either one, two or all three Awasi lodges (note there is a travel corridor between the UK and Chile).
One private guide and 4×4 vehicle per room and all activities included. If you cannot travel due to international restrictions related to covid, you can change your travel dates within 18 months of the booking.
For more information, CLICK HERE.
---
travelArt Chile
7 awards for Chile at the World Travel Awards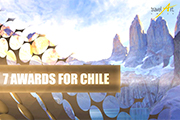 We are proud of our beautiful country, which received seven awards at the World Travel Awards 2020. Since 2016, Chile is the world's leading adventure tourism destination!
In this year's edition of the "Tourism Oscar", Chile also won for the first time the prize for "South America's Leading Destination" and, with Santiago, the title of "South America's Leading Festival & Event Destination".
Watch our video (https://youtu.be/ogMtUceMJ6s) to learn more about.
info@travelart.com | www.travelart.com
---
Remota Patagonia Lodge
Remota Patagonia Lodge is proud to announce the launching of his bright new website, which has been updated and improved with the latest software to enhance the experience of the visitor.
Besides the information on the facilities and services offered at the hotel, the website also provides valuable information on the excursions, the different alternatives of All-Inclusive programs and the rates for seasons 2020-2021 and 2021-2022. Please visit www.remotahotel.com
---
EcoCamp Patagonia
Here in Chilean Patagonia, Torres del Paine National Park has officially reopened and has new protocols and precautions put in place to keep travelers safe.
This is what you need to know about visiting the national park and how to stay with EcoCamp Patagonia this season. Click HERE to view the new protocols.
---
COLOMBIA
Colombian Journeys
Check in Certificate biosecurity seal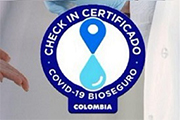 Colombian Journeys has obtained the "Check in Certificate" biosecurity seal, a brand created by the Commerce, Industry and Tourism Ministry of Colombia with the cooperation of Procolombia and endorsed by the World Tourism Organization (WTO), which certifies us as a 100% biosecure operator after meeting a demanding list of 295 requirements.
We are ready to welcome all passengers safely to discover unique experiences and incomparable destinations in Colombia, providing the excellent service of all these years and caring for the health and welfare of all.
More information at marketing@colombianjourneys.net
---
Metropolitan Touring Colombia
Beautiful lodge in the Colombian Orinoquia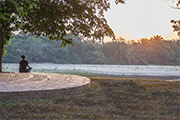 Colombia is the must-see destination in South America, and it's very easy to understand why – it is the second most biodiverse country in the world, with coastlines to the Pacific and the Caribbean, stunning mountain landscapes, incredibly lush forests in the Amazon and the Orinoquia!
It's precisely in this mysterious region, the Orinoquia, where a new luxury lodge is available. One of the five most complex and extensive natural regions of Colombia in biodiversity belongs to the Orinoco River basin, also known as the Eastern Plains. Savanna Orinoquía Lodge is a luxury lodge surrounded by amazing wildlife and nature.
For more information about Metropolitan Touring Colombia, CLICK HERE.
---
Colombia57 Ltda
New accommodation options for the New Year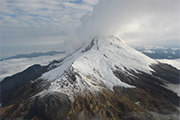 New and refurbished hotels open their doors to a New Year of travel and positivity. We have updated our accommodation portfolio to include new hotels and some recently refurbished favourites.
In addition, we have access to private houses, villas & apartments throughout Colombia for those clients who seek privacy with their families and friends.
Please contact info@colombia57.com
Happy Christmas, and may the New Year bring us all good health and prosperity!
---
COSTA RICA
Swiss Travel Costa Rica
Sustainable Certification and Safe Travel Seal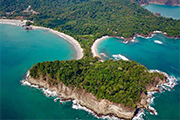 2020 was a challenging year that has made us stronger. We are proud to continue strong into 2021 and sharing with you some of our achievements of 2020.
Highest level of Costa Rica's Sustainable Tourism certification by the Costa Rica Tourist Board ICT
Carbon Neutrality Certification in our operations
Safe Travel Seal from the WTTC
To learn more about us, please visit our website.
---
Pure Central America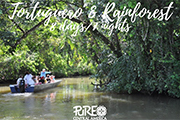 We are happy to announce this series of articles highlighting our 2021 signature itineraries.
Let's begin with one of the countries with less travel restrictions featuring most wanted covid-free secluded destinations like Corcovado, Tortuguero National Park and more!
Click HERE to read more about our itineraries.
---
Travel Excellence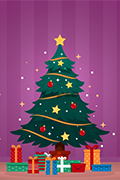 Dear friends,
This has been a challenging year, and we do not want to miss the chance to thank you for trusting in our team and keep Costa Rica in your hearts and minds.
It is time for all us to be positive and to looking forward to a brighter new year.
Wishing you a happy and successful 2021 – Click here!
The Travel Excellence Team
---
ECUADOR/GALAPAGOS
Latin Trails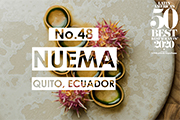 We are extremely happy to announce that Latin Trails run ILLA Experience Hotel's restaurant Nuema – is the first Ecuadorean restaurant to be included in the 50 best list.
The author style cuisine from chef Alejandro Chamorro has positioned the restaurant located within ILLA as the best in Ecuador.
To find out more, CLICK HERE.
---
Tropic Ecuador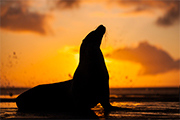 The holiday season is upon us and very unusually, we have space in the Galapagos Islands for holiday travel!
We are offering three unique land-based programs with six total departures, along with four cruise departures.
If yourclients are ready for adventure, relaxation and a deep reconnection with nature this holiday season, this is a once-in-a-lifetime opportunity for a last-minute booking in the Galapagos. There is limited availability so better hurry!
To learn more about Tropic Ecuador, CLICK HERE.
---
Montemar Eco Luxury Villas
Unique, Sustainable, Exclusive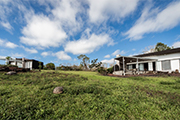 Recently launched Travel Weekly's Insight report indicates that consumer preferences are evolving and that 'the demand for unique, sustainable and exclusive experiences will rise'. At Montemar, we take pride in offering unique experiences which only local knowledge can create.
Exclusivity is guaranteed at our private reserve of 43-acres where a max of 12 guests stay at one of our two 100% sustainable villas.
More info at www.montemar.ec, contact ventas@montemar.ec or your local agent.
---
Enchanted Expeditions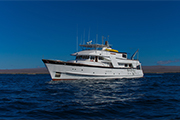 After many months of shut down, we are very happy to announce that we have just run our first family trip on board our yacht Beluga.
It has been a great pleasure for us to have people on aboard again and an incredible adventure for them to travel in such troubled times…but most of all, they had an unforgettable experience!
And we are now ready to go on both our boats Beluga and Cachalote Explorer.
For more information, CLICK HERE.
---
Golden Galapagos Cruises
New information on the M/C Ocean Spray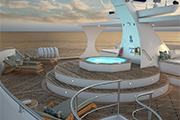 We have excellent news for you! The M/C Ocean Spray will join our fleet. This vessel has been successfully operating in the Galapagos for 8 years, and now it is in Guayaquil, Ecuador for annual maintenance.
We have taken this opportunity to give our catamaran our signature Golden Touch, incorporating our concept into the vessel.
For more details, please click here: https://www.goldengalapagoscruises.com/ocean-spray-luxury-yacht/
---
Metropolitan Touring
Metropolitan Touring's Mashpi Lodge has recently partnered with Rainforest Connection, the first real-time eco-acoustic monitoring company.
Ten 'Forest Guardians,' solar powered mobile recording systems, have been placed around the reserve, detecting sounds of illegal deforestation and poaching and tracking sounds of animals and their movements. This has led to new species discoveries within the reserve.
This month they discovered a water opossum, previously unknown to reside in the reserve.
---
Metropolitan Touring's new private Galapagos itinerary allows guests to enjoy the archipelago's magic whilst staying on land. A three night stay at Scalesia Lodge, Isabela Island, takes guests on private excursions to Isabela's remote regions inaccessible to cruise passengers.
A private flight takes guests to Finch Bay Galapagos Hotel, Santa Cruz Island, for a four-night stay. Private daily excursions on the hotel's Sea Lion yacht, stargazing workshops and beachfront dining experiences await.
---
EQ TOURING
Private Charters 2021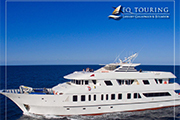 We strongly encourage our partners to promote the Galapagos islands as a destination to travel in private basis.
We are keeping the same promotional prices of 2020 for the whole year of 2021.
For more information visit our site and we will be happy to assist you: http://eqtouring.com/galapagos-cruises/galapagos-spirit.html
---
Galagents Galapagos Cruises

New and exciting news are coming regarding the difficult situation we had been facing over the last months. That is why we have created special rate for the first 2021 quarter.
However, we know that passengers are also looking for flexible policies and of course biosecurity protocols, in which we had been working during this time and are already in practice since we restarted our operation last September.
For more information, please contact us at business@galagents.com
---
MEXICO
The Los Cabos Tourism Board
Culture meets the sea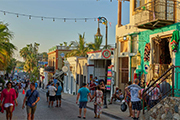 While the beaches in Los Cabos certainly have their appeal, the destination also offers vacationers a thriving arts and culture scene.
Thursday evenings between Nov and June, The San Jose del Cabo Art District hosts an Art Walk to allow locals and visitors to experience the works of the artists and artisans who live in the region. Additionally, throughout the year there is The Los Cabos Comedy Festival, The Los Cabos International Film Festival and The San Jose del Cabo Jazz Weekend Concert Series to name a few.
These festivals are growing and gaining recognition on an international level.
For more information, click HERE.
---
Journey Mexico
New Properties in Mexico for 2021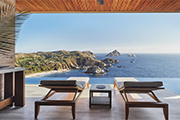 With a vaccine now available and being distributed around the world, 2021 is looking like a comeback year for travel. So, what is new in Mexico in 2021?
From luxurious towers in the heart of Mexico City to remote 5-start resorts along the county's rugged Pacific coast, discover the newest hotels opening in Mexico in 2021.
To see the new properties, click HERE.
---
NICARAGUA
Nicaraguan Institute of Tourism (INTUR)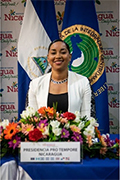 Nicaragua maintains the least cases and deaths from Covid-19 in Central America according to WHO
recognised figures
, and international arrivals continue due to Avianca's Miami-Managua service.
Likewise, the country's concerted work with stakeholders is ongoing, to promote tourism reactivation. As such, Minister of Tourism Anasha Campbell chaired a meeting of her peers from seven Central American countries, where they discussed proposals to align regional Biosecurity Protocols, to facilitate multidestination travel.
---
PANAMA
Panama Journeys
Excursion – Barú Volcano Hike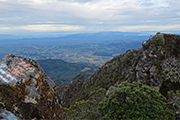 Your clients can now get the chance to discover the highest mountain in Panama, the famous Barú Volcano, located 3,475 meters high in the province of Chiriquí.
Barú National Park, founded in 1976, protects the magnificent biodiversity of the mountainsides of the volcano, and it is located in the south of the continental division between North America and South America, near Talamanca's mountain range. From the top they will get the chance both the Caribbean Sea and the Pacific Ocean on clear days.
It is home to 250 species of birds which include the hummingbird, the yellow-thighed finch, black-cheeked warbler, crested eagle, the mythological quetzal, and more.
To find out more about this itinerary, please email us.
---
PERU
Aqua Expeditions
Last Minute Holiday Escape to the Peruvian Amazon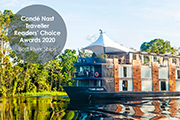 Christmas and New Year celebrations are fast approaching; however, it is not too late for your clients to embark on the journey of their dreams aboard the exclusive Aria Amazon, exploring the vast and secluded Peruvian Amazon on unforgettable 3-, 4- or 7-night itineraries.
This is the perfect solution for travelers seeking an escape to warmer climates while adding some well-deserved fun into their holidays with friends and family. December 2020 and all 2021 departures are now open! Let us reignite your clients' sense of adventure and help them end the year on a high note.
Exclusive offers up to 28% off. For more information, visit our website or contact us at reservations@aquaexpeditions.com
---
Country Club Lima Hotel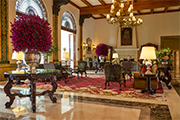 Country Club Lima is now open for reservations and since May 1st, our property reopened its doors. We are ready to host your clients as soon as international flights from UK become available.
We have implemented new practices that have been audited and approved by Bureau Veritas Peru with its SafeGuardTM seal (Biosecurity Protocol Compliance Certification) and the #Safetravels certification from the World Travel Tourism Council.
Please have a look at our latest hotel video with the new protocols. For more info please contact us: mcuya@hotelcountry.com
---
LimaTours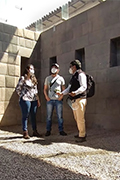 LimaTours restarts its operations!
We are very glad to announce that we restarted our operations! After almost eight months, we welcomed our first two passengers in Peru. Our guests came from Brasil and we toured the beautiful city of Cusco together. Health protocols were met throughout the visit to ensure a safe journey.
We are looking forward to designing and sharing more experiences for you and your passengers!
---
Belmond Peru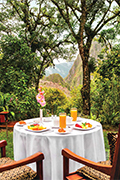 They say first impressions count the most, and if it's accompanied by Peruvian flavour, the result is exquisite.
That is why we want to invite your clients to have the privilege of tasting the best of Peruvian gastronomy in our restaurant Tragaluz, located in Belmond Miraflores Park. They will Complete their journey with a mystical experience, and what better place to do so than Cusco.
They will get to discover the energy and history, walk around the mountains and reconnect with nature at this wonderful place. What is better than to revitalise with ancestral energy surrounded by the mystical Inca citadel of Machu Picchu at Belmond Sanctuary Lodge?
---
Amazonas Explorer
Travelling to Machu Picchu in the Pandemic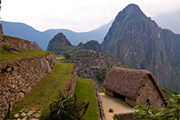 The first week of November some of our team members took the train to Km 104 and hiked into Machu Picchu to see what the new safety protocols were like and how it affected the hike into Machu Picchu.
You can imagine our team's surprise when upon their arrival at the Sun Gate, they were the only group on the site, it was completely empty. If the trip makes sense it's a very exclusive experience with the current capacity at 50%.
Here is a link to a video we made about our unique experience: https://youtu.be/Pa5zj-4jRdE
---
Andean Lodges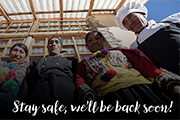 After almost nine months, we are happy to share with you all the restart date for our Ausangate trekking tours in Cusco. ️
Starting January 15, Apu Ausangate opens its doors to enjoy the magic and beauty of this magnificent place.
Learn more here: https://bit.ly/3gpHqy8