NEW LATA MEMBERS
---
NEWS FROM LATA FOUNDATION
The LATA Foundation would like to thank everyone that has supported us over the last year including our wonderful volunteers, trustees and donors, and all those that have sponsored and attended our events.
Your incredible support has allow us to continue working with some truly inspiring grass roots projects throughout Latin America, including: reducing single use plastics in the Galapagos, recovering and promoting traditional Guarani recipes in Argentina and equipping young people with skills needed to gain useful employment. Look out for our end of year newsletter to hear more!
To learn more about the LATA Foundation and their projects,
CLICK HERE
.
---
NEWS FROM UK MEMBERS
Horizon Guides
New guidebook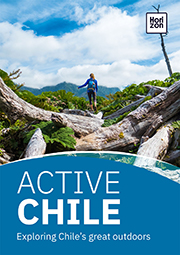 Horizon Guides has published a new guidebook to Chile which aims to help alleviate overtourism in the country's most popular travel destinations.
"Active Chile: Exploring Chile's great outdoors" provides visitor information to some of Chile's most exciting emerging and under-visited locations, as alternatives to Torres del Paine National Park, the Atacama Desert and other over-subscribed destinations.
The 115-page guidebook was written by Matt Maynard, Andrea Mujica and Carolina Morgado, and can be purchased in paperback or Kindle format from the Amazon bookstore or downloaded for free from the Horizon Guides website here.
---
Chimu Adventures
Spotlight on Brazil for 2020
Chimu Adventu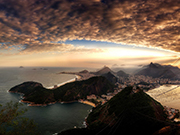 res want to see the hugely diverse country of Brazil climb high on travellers' lists for 2020 due to their own ground operations in-country, increased accessibility, affordability and flight routes.
Chimu's own office in Rio enables them to have full visibility over the quality and security of their Brazil trips; visa-less access for more nationalities (including Australians, US, Japanese and Canadian citizens); reasonable prices for tourists and an increase in flight routes which will open more destinations in the country and make combining Brazil with other South American destinations easier (for example, Gol starting flights between Lima and Brazil).
For more information, CLICK HERE.
---
Silversea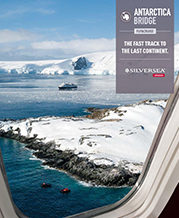 New Fly Cruise to Antarctica
From December 2021 Silver Expeditions New Antarctica Bridge will offer guests a faster way to reach Antarctica. Travellers will fly over the Drake Passage in business class comfort saving a total of 4 days at sea on a return journey.
The guests can benefit from shorter 9 night expeditions while still spending the same amount of time discovering the great white continent & still receive the 6 star luxury that Silversea has to offer. These exciting departures are on sale from the 10th December with a lead in price from £13,300pp*
*EBB Discount applied
---
tranquilico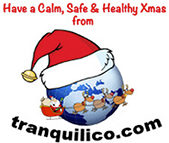 Merry Christmas & Happy New Year
We would like to take this opportunity to wish all LATA members a calm, safe and healthy festive season and looking forward to a successful 2020. New Year means a new start and may be a good time to review your risk management processes.
Merry Xmas from the tranquilico team!
---
Senderos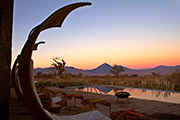 We're delighted that Tierra Atacama made it into the Conde Nast Traveller Gold List 2020!
In Mountain Lodges of Peru's 7-day Archaeoastronomy Journey to Machu Picchu, guests travel back in time during the equinoxes to study ancient Andean civilizations and their connection to the cosmos. Also new this year: the 10 Day Black Diamond Trek to MP; the 8 Day Yoga & Wellness Experience to MP; and the 7 Day Multi-Sport Adventure to MP. For more information, please contact us info@senderos.co.uk
Happy Christmas from us all!
---
REGION – WIDE
Pure Central America
Pure Central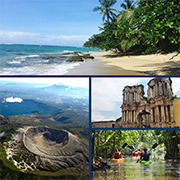 America DMC
Serving the travel-trade in seven countries with expert agents who have the knowledge about their own countries through intense travel and who are all passionate to share their experiences. The same standard of service exists in each country so when a traveller crosses a border, only the landscape, culture and sometimes the language changes. Pure Central America is the local expert in creating unique tailor-made bespoke travel experiences a cut above the crowd.
When your customers demand the best, we are here to provide the service and diversity they demand. Contact our head office for sample single and multi-country itineraries. For more information about Pure Central America, CLICK HERE.
---
AVIATION NEWS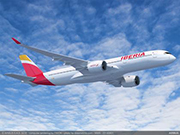 Iberia
Iberia is launching direct flights from Madrid to Guayaquil from 13th Dec 2019. The flight will operate 4 times a week, on Mondays, Wednesdays, Fridays and Sundays, by the A330-200. With this new service, Iberia strengthens its leadership in Europe-Latin America market.
---
Air Europa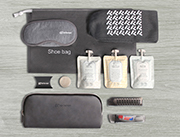 Air Europa has introduced a new eco-friendly, plastic free, business class amenity kit on transoceanic flights. The kit includes environmentally certified cosmetic products from the Rerum Natura brand – face cream, hand cream and a moisturising, revitalising gel for tired legs, all packaged in sustainable stand-up pouches.
International body Ecovert ensured the entire production and packaging process met the most stringent quality standard. This is the latest measure the airline has introduced to reduce plastic waste onboard.
---
ANTARCTICA
Antarctica21
Magellan Explorer on its inaugural voyage
On November 28, 2019, Magellan Explorer set sail on its inaugural voyage! It was an exciting day at the port in Punta Arenas as the first-ever Chilean built p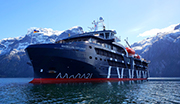 olar expedition vessel set off to Antarctica.
On its inaugural voyage, Magellan Explorer is captained by Alexey Zhalazasniuk; Antarctica21's Director of Expedition Operations, Mariano Curiel, is the Expedition Leader; and the Expedition Team on board includes individuals from eleven different nationalities.
We invite you to review a preliminary collection of images of Magellan Explorer on our website.
---
ARGENTINA
Antarpply Expeditions
At the start of the new 2019-20 Antarctic season, Antarpply Expeditions have a few berths available. Sales for 2020-21 are well under way and it is recommended to book as early as possible to avoid disappointment.
To secure a reservation, email us or see our rates and availability on our website.
---
BRAZIL
Havas Creative Tours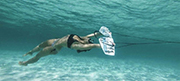 Boat Ride and Planasurf – Rio de Janeiro
Havas Creative Tours is delighted to introduce their distinguished boat trip along Rio de Janeiro's coast and its islands: Tijucas and Cagarras Archipelagos.
Departing from Barra da Tijuca, passing by the hidden beach of Joatinga and the beautiful beach of São Conrado, your clients amazed by the breathtaking view from the sea of the legendary beaches of Copacabana and Ipanema. All of this with the unprecedented opportunity to enjoy the incredible "Submarine Flight" with innovative equipment for a sensational gliding under and over the water.
For more details, CLICK HERE.
---
Walpax Brazil Travel Partners
Full Moon – Iguassu Falls
We would l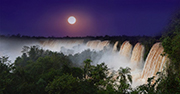 ike to invite your clients for a spectacular Full Moon tour to The Falls.
Exclusive to the guests of Belmond Hotel Das Cataratas, this unique activity can only be scheduled on Full Moon nights with good weather conditions to witness a sight rarely seen by most in their lifetimes: The Lunar or Silver Rainbow.
It is a walk of 1.3 kilometers to the main view point of the Falls. For security reasons, it is not recommended for children less than 12 years old and people with walking difficulties. For more information, CLICK HERE.
---
Passion Brazil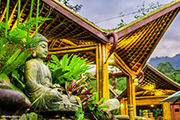 The city of Rio de Janeiro has a new attraction nearby the harbour in downtown – a giant wheel called "Rio Star", the highest in Latin America.
Passion Brazil has also launched a new sustainable and wellbeing itinerary connecting the green coast of Rio de Janeiro and Sao Paulo by land, staying at eco-friendly boutique hotels and enjoying unforgettable experiences with nature, beach and local culture. For more info, get in touch.
---
CHILE
Remota Patagonia Lodge
Remota is proud to announce the arrival of 10 bright new mountain bikes to the hotel, which are already available for use on any of the mountain bike excursions included in the All-Inclusive packages.
These modern bicycles offer carbon fibre frames, front suspension, hydraulic brakes, 27 speeds and 27.5 inche wheels, and are an addition to the current stock, some of which are also available for renting.
For more information about Remota Patagonia Lodge, CLICK HERE.
---
COLOMBIA
Colombian Journeys
El Nido del Condor Ecolodge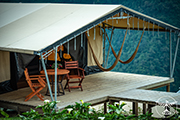 The Ecolodge El Nido del Condor, located in the municipality of Villamaría – Caldas, offers its guests a boutique lodging in the middle of nature with beautiful landscapes and great cultural and historical richness, ideal for who want to switch off and rest.
It has 5 tents /pods up to 4 people, equipped with king-size, sofa, desk, teapot, fireplace, balcony, among others. It also offers dining services, kitchen, social area and satellite internet. Its guests may enjoy activities such as bird watching, hiking and biking, or hiking.
For more information about El Nido del Condor Ecolodge, CLICK HERE.
---
COSTA RICA
Nayara Resorts
Nayara Tented Camp Joins The Leading Hotels of the World

Nayara Tented Camp will open in Costa Rica on December 20, 2019 as a member of The Leading Hotels of the World. Located on the edge of the Arenal Volcano National Park, the camp will comprise 29 tented accommodations dotted up a hillside with unobstructed views of the volcano.
The Leading Hotels of the World is a collection of authentic and uncommon luxury hotels. Comprised of more than 400 hotels in over 80 countries, the hotels embody the very essence of their destinations.
For more information about Nayara Resorts, CLICK HERE.
---
ECUADOR/GALAPAGOS
Tropic Ecuador
Introducing Two New Outstanding Value Galapagos Itineraries
We are ex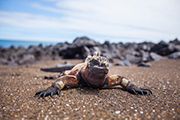 cited to introduce two new incredible value Galapagos group departure itineraries with 9 departures through March 2020 (also available as private trips anytime in 2020).
These trips make the Galapagos affordable in a way your clients haven't seen before while showcasing the best the Islands have to offer!
Contact a Tropic consultant for detailed itineraries, questions and to book.
---
Geo Reisen – Ecuador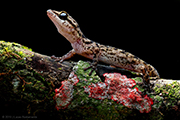 Galápagos – a never-ending wonder
Ecuadorian researchers have recently discovered two new species of gecko, the "Andy Sabin" (Phyllodactylus andysabini – picture) and the "Simpson" (Phyllodactylus simpsoni). One of these new species lives in rocks and on the ground on Isabela, the largest island in the Galápagos archipelago.
Visit our website for the full article or contact us at marketing1@georeisen-ecuador.com and request our suite of special interest tours which include our distinctive and personalized Island Hopping.
---
Galagents Galapagos Cruises

We are happy to announce that our fleet, has completed successfully the programed maintenance. M/C Ecogalaxy and M/Y Galaxy are already navigating in Galapagos and M/C Alya will do so next week.
The maintenance consisted in a complete mechanical check, internal and external painting as well as some other interior changes. Our fleet is ready again to offer unforgettable experiences in the Galapagos Islands!
You can find out more HERE.
---
Quito Tourism Board

Each heartbeat marks the beginning of a momentous journey that keeps us alive. This is Ecuador. At 9,250 feet above sea level lies a gem sheltered by the Andes and traversed by the Equator.
At its heart is Quito, the capital of the Center of the World, a place where nature, people, and regional trends come together to mark history and inspire new artistic expression. Here, your clients will be able to discover the mysteries of the Center of the World.
The stars once showed ancient peoples their position on Earth. They, in turn, erected ceremonial sites at latitude zero, allowing them to simultaneously stand on the Northern and Southern Hemispheres. Today, this remains an essential experience for those who love to travel and experience that which is most unique.
For more information about Quito Tourism Board, CLICK HERE.
---
NICARAGUA
Vapues Tours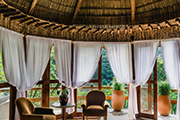 Our 2020 Nicaragua sales manual includes several fresh proposals, both in terms of experiences and properties. One of our favorite mountain resorts around Managua is El Bajo, offering clients a full nature experience.
Centuries ago the entire Pacific coast of Nicaragua was dense tropical jungle, that at higher altitudes was permanently shrouded by a cloud of fog that kept it humid and lush all year round. Nowadays, El Bajo is one of the last remaining pockets of this once huge cloud forest, a two-night stay is included in most of our nature orientated itineraries. Inquiries at: info@vapues.com
---
Nicaraguan Tourism Board – INTUR
International hotel chain Double Tree began operations in Managua, Nicaragua on the 27/1, with a 147 room, six-storey building.
This is another example of strong growth of the tourism industry in Central America's largest country. With arrivals growing 90% over the past year, it is projected that 2020 will equal the 2017 growth rates which made the country the 7th fastest-growing in the world, and a "must visit" destination.
---
PANAMA
Panama Journeys
Panama stopover with Copa Airlines
The advertising campaign for the new Panama Stopover program was recently launched. This initiative has been developed by Copa Airlines and the Tourism Authority of Panama to encourage over six million passengers who annually travel through Panama to other destinations. In this way, their holiday includes an extended stop in the country of up to seven days at the time of buying the ticket, without any additional cost in the air fare.
For more information, contact Panama Journeys.
---
Quimba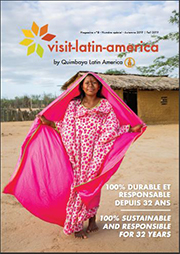 ya Latin America
New Vist Latin America publication
Visit Latin America publication by QUIMBAYA LATIN AMERICA is out NOW!
 We have shared in this special edition all our sustainable and responsible activities in each of our 11 countries. You can have a read HERE.
Quimbaya Latin America is a DMC in 11 countries with its own 17 local offices and teams. If your clients want more information on these activities and tailor made packages in Latin America, contact us at info@quimbaya-tours.co
---
PERU
Explorandes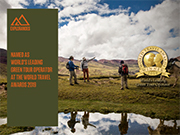 World Travel Awards Winner
After winning in the South America's Leading Green Tour Operator category, yesterday Explorandes was named the World's Leading Green Tour Operator at the World Travel Awards ceremony held in Muscat, Oman. This is the 9th time the company has taken an award on this category: they have now been named as South America's Leading Green Tour Operator five times, and as the World's Leading Green Tour Operator four times.
This year, Explorandes' environmental focus was on reducing plastics usage in their operations by analyzing their entire supply chain and tracking all of the plastic packaging they used in their operations. For more information, CLICK HERE.
---
Metropolitan Touring Peru
New Product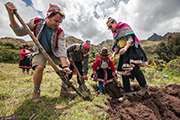 We invite your clients to immerse themselves in the highland culture with a visit to Lamay, a small town in the Calca province, in Cusco. Lamay's main economic activity is agriculture and preparation of the traditional alcoholic beverage "Chicha de Jora".
Here they can choose to take a walk around town and learn more the Chicha preparation or venture into a short hike through the fields and learn about their crops and even prepare a delicious "Pachamanca", a traditional dish cooked in underground hot stone ovens all in the company of knowledgeable locals.
For more information about Metropolitan Touring Peru, CLICK HERE.
---
Aqua Expeditions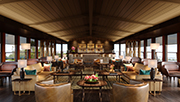 Aqua Expeditions' announces Solo Traveller offer will be valid on new vessel, Aqua Nera
Earlier this year, Aqua Expeditions announced that they would waive the single supplement fee on select departures – an exclusive promotion allowing solo travellers to explore two of the most iconic rivers in the world, at no extra cost – versus a cruise industry average of +50% on passenger rates.
For 2020, this offer will also be valid onboard Aqua Expeditions' brand new Amazonian vessel, Aqua Nera. Whether guests are embarking on their first solo adventure or incorporating their cruise into a much longer travel itinerary, Aqua Expeditions has carefully tailored the solo traveller experience to ensure an adventure-packed itinerary.
For more information, CLICK HERE.
---
Setours Handcrafted Journeys
New Nasca lines uncovered in Nasca Pampas
Japanese scientists have discovered 143 new geoglyphs, combined on fieldwork with modern technology, including artificial intelligence, to identify the 2,000-year-old images. The geoglyphs depict animals and other beings on the Nasca Pampas and surroundings.
AI technology will be used to aid the team uncovering more information about the distribution of the lines and further developments of future protection of this UNESCO World Heritage.
---
Inca Rail
The Inca Rail's Voyager Machu Picchu train are now offering a new and improved service, with an included on-board menu for every journey. Light lunches or dinners are prepared with locally sourced products offering guests a taste of Peruvian cuisine.
Your clients will be able to enjoy dishes such as quinoa tabbouleh with vegetables and cheese washed down with traditional Inca teas. For more information, CLICK HERE.
---
Amazonas Explorers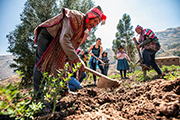 Amazonas Explorer offers new community based tourism in Sacred Valley
Amazonas Explorer is offering the chance to experience life in the small community of Lamay, in the Sacred Valley.
Options include:
Village Experience – lasting 2-3 hrs, visiting a traditional chicheria and a natural dyeing project
Food & Farm Experience- 5-6hrs including a farm visit and traditional cooking lessons
Community Day- 5-6hrs including lunch, helping out on the farm and weaving visit
This is part of a responsible tourism project set up by tourism professional living in Lamay, who wanted to contribute to their local community and help preserve its traditions.
Contact us for details.
---
Condor Travel
Socially responsible tourism in Misminay, Peru
Committed to su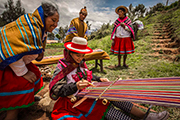 stainable and responsible travel, Condor Travel supports the Mullak´as-Misminay community in the development of its tourism offers since 2008.
Wings, the Condor Travel NGO, has trained the local families and helped them to adapt their homes to receive foreign visitors. This generates incomes for the community, while offering tourists the possibility to immerse in the Andean lifestyle. By trying this, visitors share daily activities with local people, such as planting, weaving, building mud bricks, cooking, and celebrating traditional rituals.
You can find out more about it, HERE.
---
Andean Lodges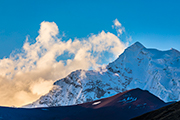 On December 12th the government of Peru took an important step to ensure the future integrity and conservation of the many glaciers located in the watershed of the Vilcanota Range, south of Cusco.
The new Ausangate Regional Conservation Area was established to protect glacier systems and high-altitude mountain meadows, as well as the local fauna, including the Andean condor and the vicuña, two keystone species whose conservation is considered essential. It comprises an area of 66,000 ha. and includes a number of important lakes and streams. We at Andean Lodges congratulate the local native communities and everyone involved in this.
For more information about Andean Lodges, CLICK HERE.
---