NEWS FROM UK MEMBERS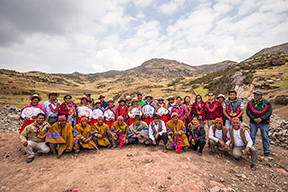 Just a Drop
Just a Drop has completed a three year long project to provide a water supply for the community of Mullak'as-Misminay in Peru. The project was a multi-organisation collaboration and involved the excavation of a horizontal tunnel, dug into the hillside to reach water stored in the rock below. This water is then fed down by gravity to collection points within the community, via a reservoir. The community of 1,500 people are now able to collect five times more water than they did before, dramatically improving quality of life. The project is expected to improve local employment and income.
www.justadrop.org
---
The Latin America Travel Company
The recently-banned Iceland Christmas advert has shone a new light on the issue of deforestation, a problem which travel specialists The Latin America Travel Company are also tackling with their new reforestation initiative.
To help combat the threat of deforestation, they have launched a new initiative in which the company will plant trees for their customers in Peru's Sacred Valley – one tree per person per day, for the duration of the 11-day Inca Trail itinerary, which is brand new for 2019.
---
Silversea
Silversea is delighted to announce the signing of a contract with Dutch shipbuilder Shipyard De Hoop to construct a new expedition vessel, named Silver Origin, that will serve the Galápagos Islands itinerary currently sailed by Silver Galapagos. The new ship is expected for delivery in March 2020.
---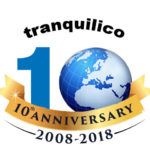 Tranquilico
Crisis Management Workshop
As we look ahead to the new year, its probably time to raise the profile of Crisis Management within your business if you haven't already done so. Our very popular half day workshop helps you plan, prepare and respond accordingly, along with a challenging interactive desktop simulation that can be geared to your programmes and operation.
Get in touch and we can send you a flyer with more details: safety@tranquilico.com
---
Americas
We are delighted to welcome Native Trails (Mexico) to Americas, and look forward to introducing them to those of you that don't already know Olaf and his team in the new year. Wishing you all a Merry Christmas, and a happy and successful 2019!
---
AVIATION NEWS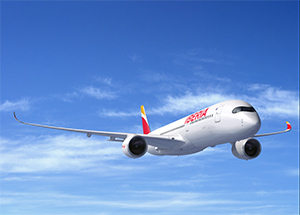 Iberia
Iberia is celebrating 70 years since it started flying to Cuba and it now offers a daily flight between Madrid and Havana operated by Airbus A330. From April 2019, Iberia is introducing Premium Economy on its flights to Cuba, giving customers the choice to fly in a private and intimate cabin, with more space, comfort and services.
---
COPA Airlines
Copa adds another flight to Guyana – The Guyana Civil Aviation Authority has granted Copa Airlines approval to add another flight to its Guyana-Panama route with onward connections effective December 9, 2018.
Copa will operate the additional flight on Fridays, adding to existing flights on Saturday, Sunday, Tuesday and Wednesday.
---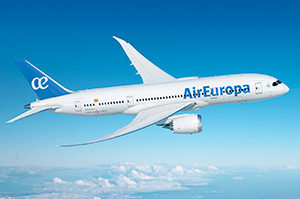 Air Europa
Air Europa expands Dreamliner fleet following successful Latin American growth.
Air Europa has announced further investment in its fleet of Boeing 787 Dreamliner aircraft, providing improved passenger experience on its routes to Latin America.
27 new Dreamliners will now be delivered by 2022, up from the original target of 22. Destinations already served direct from Madrid include Bogota, Lima, Sao Paulo and Buenos Aires, with the newly announced route to Panama one of those to benefit from this expansion.
---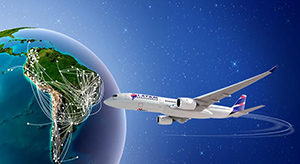 LATAM Airlines
We continue to maintain our commitment to offer unrivalled connectivity in Latin America.
Discover our new routes from Santiago to Quito, Lima to Calama and Santiago to Puerto Natales. Throughout the last 3 years we have launched 67 new routes, connecting Latin America with more than 1300 flights a day to more than 140 destinations in the world, something which no other airline group is currently competing with. In 2018 we launched flights from Rome, Lisbon and Tel Aviv.
In 2019 we will launch a new route from Munich.
---
ARGENTINA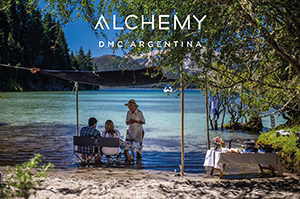 ALCHEMY DMC
ALCHEMY DMC Argentina is a leading Destination Management Company renowned for excellence and innovation.
With three successful divisions focusing on High End Travel Experiences, traditional Leisure Travel and MICE, we have the passion and skills to offer all who journey with us a memorable visit .
We are a team of makers, thinkers, explorers and creators. Let us spin your clients' dreams into realities.
https://www.alchemydmc.com/
---
ANTARCTICA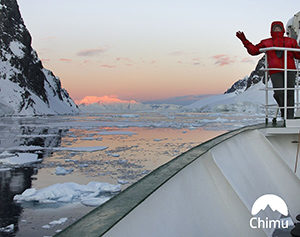 Chimu Adventures
New Antarctica itineraries will mean more passengers through South America
Chimu and our partner, Intrepid, have just launched brand new, affordable itineraries on the Ocean Endeavour. This joint venture makes us one of the largest sellers of Antarctica globally. These are some of the most competitively priced Antarctica voyages on the market.
The exciting new itineraries will depart from October 2020 and this means that we will be sending an increased number of passengers to South America from this time. The majority of our clients add on some time in South America when they are doing an Antarctica cruise , something we actively encourage.
---
BOLIVIA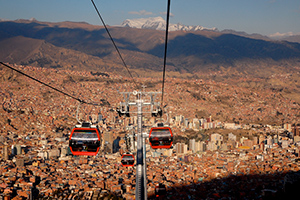 Crillon Tours
Crillon Tours has evolved to understand the modern traveller that enjoys travelling with like-minded voyagers but remaining an individual, looking for experiences to make them grow.
With us, our city has evolved too, the Mayor of La Paz has launched a new trademark "La Paz, The Sky City ", showing its magic close to heaven. As a main hub in Bolivia, you can easily connect to other highlights such as Titicaca and Uyuni.
Please contact marketing@titicaca.com for all our NEW experiences portfolio.
---
CHILE
Remota Patagonia
Remota Patagonia Lodge is proud to offer the spectacular hike to the summit of Cerro Tenerife, at 1.650 meters above sea level. The excursion, which is totally exclusive of Remota and takes between 8 to 10 hours, is available for all clients booked on our Adventure Program who feel the need to visit Patagonia and do something beyond the ordinary.
To check photographs of the hike, please download them from https://www.dropbox.com/s/u8rd0udhn2q0hre/Tenerife.pdf?dl=0
---
Skorpios Cruises
Skorpios Cruises has confirmed the sailing date of the Alacalufe Route for April 22, 2019.
The 8 days / 7 nights cruise, running from Puerto Natales to Puerto Montt, includes the visits to glaciers Amalia, El Brujo and Pio XI, the remote fishing villages of Puerto Eden and Caleta Tortel, the city of Dalcahue in Chiloe Island, and the thermal springs at Quitralco fjord.
CLICK HERE for more information.
---
Latitud90
New business alliance – Latitud90 & Desertica Boutique Hotel
To keep offering the best accommodation to our clients, we´ve reached a new agreement with Desertica Hotel, excellent place for disconnection in the desert. With 12 beautiful Turi concept rooms, local breakfast buffet, fireplaces for our guests to gather around, premium bar and spa services, this new spectacular acquisition is a must. Come, stay with us and see it for yourself.
http://www.latitud90.com/
---
COLOMBIA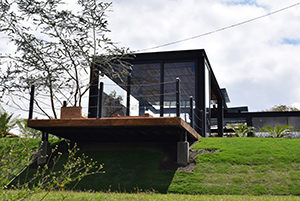 Colombian Journeys
Bio Habitat hotel is brand-new hotel in the heart of the coffee region, 40 minutes from El Edén International Airport (AXM) in Armenia. It is characterized by its bioclimatic architecture and has 12 habitats (rooms) equipped with private bathroom, air conditioning, desk, terrace, minibar and safe. Also offers spa services, restaurant, bar, parking and 15 hectares of native forest for walking and sightseeing. For more information contact marketing@colombianjourneys.com
---
ECUADOR/GALAPAGOS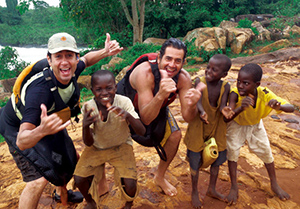 Neotropic Expeditions
Neotropic Expeditions, tour operator based in Ecuador, has become a member of The Code in addition to its longstanding commitment to sustainable tourism for which it strongly repudiates the sexual exploitation of children, girls and adolescents in travel and tourism in general. Through its concrete actions has determined the creation of a policy, procedures, the adequate training of all personnel, and dissemination of information to travelers, suppliers and third parties.
---
GUATEMALA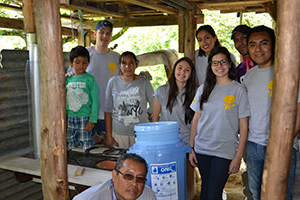 Maya Trails
Doing things the right way in Guatemala
Maya Trails believe in collaborating with local communities to ensure that tourism has a positive impact. Among other initiatives, Maya Trails always use local guides in each destination, support community-based organizations and their tours, collaborate with Helps International to install efficient stoves in homes of Mayan families throughout the highlands, serve on the board of the Ixchel Museum in Guatemala City, constant collaboration with the Pintando Santa Catarina Pinula project, and many others.
Please contact if you were interested in more information: info@mayatrails.com.gt
---
MEXICO
Native Trails
English-guided guaranteed departures from Native Trails on the classic route in Mexico, starting in the capital and ending on the beautiful Riviera Maya.
On seven fixed dates in 2019, let your clients explore the country known for its ancient Mayans, Frida Kahlo and the delicious cuisine that was honored Intangible Cultural Heritage by the UNESCO. In groups with a maximum size of 25 travellers, clients visit highlights as Teotihuacán, Oaxaca, Palenque and Chichén Itzá and can extend their stay with a beach extension.
For more information about travel dates and prices please contact annika.behle@nativetrails.de
---
NICARAGUA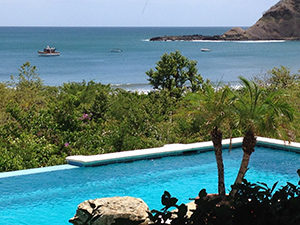 Vapues Tours
Nicaragua Update
In early November travel advice for Nicaragua in Germany, Switzerland and Austria was adjusted from ´(…) against all but essential travel´ to ´(…) increased caution is advised´. The general expectation is that other European foreign offices will soon follow. At time of writing the FCO travel advice remains unchanged.
Boutique hotels and high-end resorts are generally fully operative. On November 15th Jicaro Island Ecolodge reopened, the property is in great shape and service is impeccable.
For inquiries contact our dedicated sales team.
---
PERU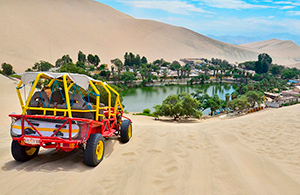 Legendary Peru
The Huacachina Mermaid – Peruvian Legend
Huacachina is a natural oasis in the desert of Ica, located at the south of Lima- Perù, famous for dune buggy rides and sandboarding. But did you know that there is a legend surrounding this beautiful oasis? The young Inca princess Huacay China, married a young warrior Ajall Krinaand and they were happy together, but Ajall was send to war and he died during the battle. The princess full of sadness and tears went to the place where they met, she wept constantly, day after day, until her tears formed a small lagoon and she became a mermaid that protects it.
For details of trips to Huacachina contact claudia@legendaryperu.com.pe
---
Amazonas Explorer
Looking for exclusive cultural and art experiences in Cusco and Lima? Amazonas Explorer launches a new set of options, connecting you with true experts. Tour Lima museums with the curator or gain exclusive access to colonial houses. In Cusco, you can work alongside renowned local artists, to create your own ceramics or jewellery, or even try street photography.
Contact info@amazonas-explorer.com for details
---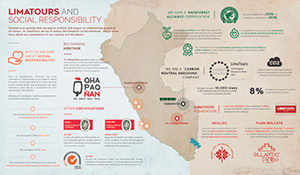 LimaTours
LimaTours has been committed to developing social initiatives related to tourism. Our founder, Eduardo R. Arrarte, argued that tourism should benefit local communities as a recognition of their contribution to the travel supply chain.
Over the years, we have achieved milestones such as certifications, the LimaTours Board Foundation and carbon footprint reduction. Learn a little more about our commitment to the country and the planet by CLICKING HERE
---