NEW LATA MEMBERS
Grupo Pachira
News UK
ILS South America
---
NEWS FROM UK MEMBERS
Chimu Adventures

Chimu Adventur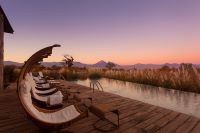 es are demonstrating their commitment to working with sustainable products by introducing 'Sustainable feature of the month' where they will highlight the outstanding environmental, socially responsible and/ or cultural credentials of a selected property or experience.
This month, Chimu are focusing on Tierra Atacama, Chile. This property is 100% solar powered; uses its own water supply to avoid tapping into local supplies; has rejuvenated previously abandoned land; works with a local technical school to provide apprenticeship and employment opportunities; and has preserved archaeological artefacts found on the hotel site. Chimu can organise a four day stay here for your clients.
For more information, contact Chimu Adventures.
---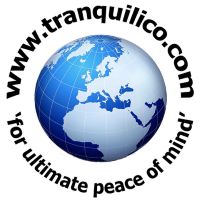 tranquilico
Crisis Management Workshop
Why not try out our half day crisis management workshop – which can be delivered at your premises and allow you to include all staff who would be involved in dealing with an actual crisis for a very attractive rate. It covers the importance of having a crisis management plan, the roles and responsibilities required, how to organise yourself and some important case studies.
In addition, we put your team through their paces with a full interactive desktop simulation – an excellent team building exercise. For further details, contact tranquilico.
---
Rainbow Tours
New Small Group Tour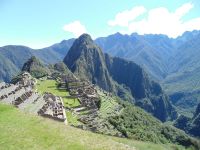 Rainbow Tours have expanded their programme of small group tours in Latin America, including a 14-day Treasures of Peru Small Group Tour. Starting in Lima, the itinerary will include 'The White City' of Arequipa; sailing on Lake Titicaca; uncovering the Sacred Valley of the Inca and staying overnight near Machu Picchu. The tour costs from £3,345 per person including return international flights. For more information, CLICK HERE.
---
Just a Drop
Project U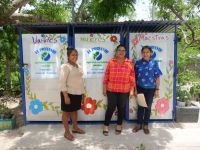 pdate
Just a Drop completed it's 300th project this year, which was in Nicaragua. This milestone project not only brought clean, safe water to schools and families in several villages, it also shone a spotlight on the women who are helping bring about long-term and impactful change. Mothers, leaders, achievers… read more about the women who have helped transform lives in Nicaragua by securing water for their communities.
---
TRIP Group
Cyber Security Event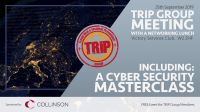 It seems there's not a week that goes by without news of another company being the victim of a cyber attack. According to a recent IBM Security report, the average cost of a data breach to an organisation is £3.2 million, so it's certainly something that we all need to take seriously.
The TRIP Group will provide a free Cyber Security for Travellers Masterclass on 25th September which will allow you to learn to recognise the threats to your travellers and how best to mitigate them. Whether it's your personal or organisational data, there's no doubt that we're all potential targets, which is why The TRIP Group is so keen to make LATA members aware of the risks, but also to provide advice and techniques to help protect your data, your travellers and your organisation.
If you would like to attend this event (free for LATA members), please sign up via the TRIP Group website.
---
AVIATION NEWS
Air Europa
Air Europa expands its Priority Check-in and Boarding Service to all flights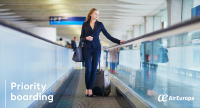 Air Europa has extended its Priority Boarding service to all airports where it has flight departures. Previously only available at the 23 Spanish airports Air Europa operates from, the Priority Boarding service is now in place for all other European and international Air Europa flight departures outside Spain, including the 21 Latin American destinations across 14 countries. The service can now also be purchased online in advance of travel.
---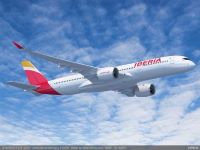 Iberia
From 18th of December until the end of the winter season (28th March 2020), Iberia will be flying the new A350-900 to San Jose, Costa Rica, introducing Premium Economy on this route. The A350 aircraft is greener (25% less CO2 emissions), more modern (improved comfort and more space) and quieter. It offers 31 seats in Business Plus, 24 in Premium Economy and 293 in Economy.
---
LATAM Airlines
LATAM Airlines was ranked as the most punctual airline group in the world for second consecutive month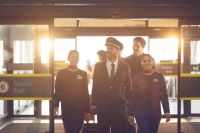 LATAM Airlines Group was ranked as the most punctual airline group in the world in July 2019 by aviation data services consultant FlightStats. This is the third month in 2019 that the carrier has placed first in the 'Global Airlines' category.
LATAM also led FlightStats' global punctuality ranking in April and June 2019. In July, which coincided with the peak seasons in South America and the northern hemisphere, 86.73% of close to 44,000 LATAM flights arrived within 14 minutes of their scheduled itinerary.
---
REGION-WIDE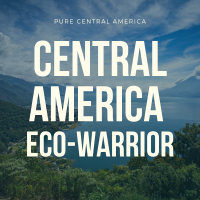 Pure Central America
Central America eco-warrior
Pure Central America, a multi-destination DMC, ask visitors to the region to join in the fight against plastic and become eco-warriors and be impactful on their travels. In Utila and Roatan, Honduras and San Pedro Lagood and Antigua in Guatemala single use plastic is banned. Plastic bags and orchard leaf dishes replaced plastic and polystyrene. The customers are welcomed to come with an eco-bottle. For more information, contact Pure Central America.
---
ARGENTINA
Argentina Tourism
Argentina: best destination in South America for Whale Watching
Peninsula Valdés was recently awarded as the Leading Whale Watching Destination of South America. The best season for whale watching goes from June to December. But the coastland of this area is not only about whales, it's actually one of the richest sites as far as species diversity is concerned: penguins, sea lions, seals and killer whales can also be seen. For more details about the wildlife in Argentina, CLICK HERE.
---
Alchemy DMC
Beer Tour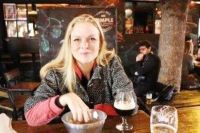 Would your clients be interested in a beer tour while they're in Argentina? Led by ALCHEMY DMC-trained, enthusiastic guides, this walking tour will take your customers through a residential, off-the-beaten-path neighbourhood to learn more about this part of the city and Argentina's beer history, while trying a variety of local craft brews. Walking along cobble-stoned streets, visiting a variety of craft beer establishments this tour will be enjoyed by everyone. For more information about the Beer Tour, e-mail Chiara.
---
BOLIVIA
Crillon Tours
New Product
If your clients are seeking a once-in-a-lifetime experience and want to be com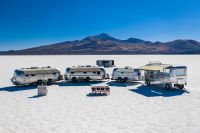 pletely alone in the middle of Bolivia's Uyuni Salt Flats, they can now book the enhanced Deluxe Airstream Camper Experience. Featuring a solid & aerodynamic design, the new Sky Lounge Explorer offers all the facilities & services a traveller might desire while exploring the Salt Flats.
The cosy Sky Lounge comes with a central heating system, USB power sockets to charge phones and cameras and it is 100% green as it is powered by sun energy. If this is something that would interest your clients, you can read more here.
---
BRAZIL
Matueté
Amazon specia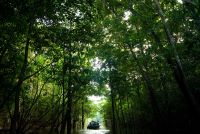 list Martin Frankenberg states: "Few places deliver the intensity of experience for the value as the Amazon does – a combination of adventure, amazing beaches and incredible learning experiences for all ages."
To keep inspiring your customers to discover this impressive destination, Matueté presents Amazonia by Matueté, a new website brimming with information to help design the itinerary you always wished but never knew where to begin.
---
PASSION BRAZIL
Passion Brazil celebrates 15 years anniversary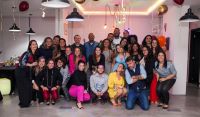 Passion Brazil is proudly celebrating 15 years since the launch of the boutique DMC. Passion Brazil's managing director wanted to share her passion for Brazil including her 5-star hospitality management skills to craft exceptional life journeys for high-demanding global travellers searching for authentic experiences. This is how Passion Brazil was born.
The company currently is comprised of a great team which is truly passionate about Brazil, committed to create innovative itineraries and reliable services. For more information about Passion Brazil and their services, CLICK HERE.
---
CHILE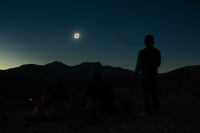 Chile Tourism Board
Total Solar Eclipse took place in Chile at the beginning of July. This unique event attracted tourists and scientists from all around the world to the Chilean region of Coquimbo, known for the astronomic complexes on its lands, like the Tololo Observatory and a varied touristic observatory offer. If you missed this one out, or are now inspired to travel for it, Chile will be the host of 2 other Eclipses in December 2020 and 2021 respectively in Villarica and Antártica Chilena.
---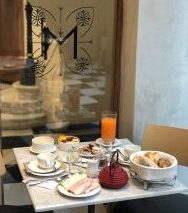 Hotel Magnolia
Complimentary Welcome Breakfast
Hotel Magnolia is delighted to announce that in order for guests to feel immediately at home they will offer their guests a complimentary Welcome Breakfast. The offer only applies for clients who arrive between 7am and 11am and it includes continental breakfast. For more information about this offer, contact Ximena or visit Hotel Magnolia's website.
---
Hotel Hangaroa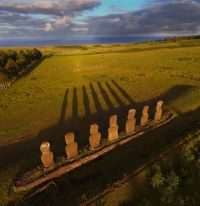 Hotel Hangaroa is delighted to intoduce two packages to Easter Island with flights included. The Full Experience program of 4 nights includes flights (USD2500 pp), accommodation in Kainga room, breakfast, lunch and dinner, open bar, two half-daily excursions per bed night with bilingual guide, airport transfers and entrance ticket to the National Park.
The Discover program of 4 nights includes flights (USD2000 pp), accommodation in Kainga room, breakfast, lunch or dinner, one half-daily excursion per bed night with bilingual guide, airport transfers and entrance ticket to the National Park.
Set departures dates apply for both programs. For more information, contact Ximena or visit Hotel Hangaroa's website.
---
andBeyond Vira Vira

andBeyond Vira Vira launches new Heli Fishing Experience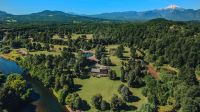 andBeyond Vira Vira is delighted to announce the introduction of the new Heli Fishing Experience. The customers can now embark on an exciting fishing excursion that includes soaring over the beauty of Northern Patagonia in a helicopter, and they will have access to remote, pristine waters for some of the best fishing in the country.
Fishers can expect to find a variety of rainbow, brown and brook trout and Chinook salmon in either Huishue Lake, Twin lagoon and Laguna Gris. For more information, contact andBeyond Vira Vira or visit their website.
---
Remota Patagonia Lodge
Date of opening season 2019-2020
Remota Patagonia Lodge has announced the official opening of season 2019-2020 as Friday 6th of September. As mentioned in previous newsletters, in order to reinforce its position as the best outdoor lodge in Patagonia, for next season Remota has introduced some changes and added some exciting new excursions to the menu of excursions that will certainly improve the experience of all guests. For more details about Remota Patagonia Lodge and their new excursions CLICK HERE.
---
Southbound
Newly Released Southbound Tour Circuit: Travelling Along Lakes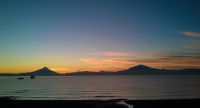 Experience the enchanting beauty of the Chilean Lake district, with its lush vegetation and shimmering waterways reflecting its storybook volcanoes. This new Southbound Tour Circuit, tailored for small groups with fixed departure dates, emphasises trekking. Guests visit Valdivian Forests and Monkey Puzzle trees, making their way up and around the Andes.
Southbound aims to show your clients the most charming towns, with the best views of its surrounding lakes and volcanoes. For more information about this tour, CLICK HERE.
---
EcoCamp Patagonia / Cascada Expediciones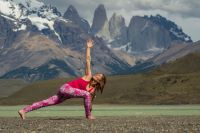 This spring, EcoCamp Patagonia is hosting a special yoga retreat with Susanne Steiger, a professional yoga teacher based in Chile. Through this program, participants will connect with body and soul, as well as with the beautiful natural surroundings in Torres del Paine.
In addition to various yoga sessions, exciting excursions will be arranged in order to visit some of the park's highlights, such as the base of the Towers or Grey Glacier.
For more information, e-mail the Reservation department of Cascada Expediciones.
---
COSTA RICA
Camino Travel
Costa Rica recently celebrated World Environment Day by creating its 29th National Park! A protected area of 4,300 acres around the Miravalles volcano was officially declared Miravalles National Park. This volcano, standing over 6,600 feet high, is the highest peak in the Guanacaste mountain range and is well known for its sulphur springs, hissing fumaroles and bubbling mud pots. Should your clients want to visit the Miravalles National Park, please contact Camino Travel.
---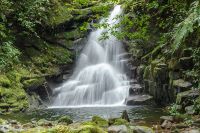 Futuropa
Futuropa is delighted to invite you to join their Fam Trip from the 10th of October until the 17th of October 2019. You will be able to experience first-hand their diverse culture, their beautiful landscapes and everything they can offer to their visitors. For more information, contact Futuropa at direccion@futuropa.org.
Click here to fill-in your Fam trip application form.
---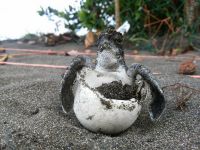 Horizontes Nature Tours
Costa Rica has an ocean coverage of 574725 km2. We strive to work with the best local organisations and specialists in the field to promote Citizen Science. Here, everyone has the chance to help in formal research and contribute to the scientific community, where the data collected by volunteers is as useful as if it was taken by a scientist. Contact Horizontes Nature Tours to see how your customers could make a change.
---
COLOMBIA
Metropolitan Touring Colombia
Colombia, The Garden of Eden of South America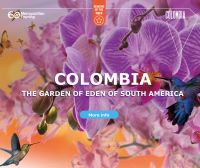 Colombia is the second most important flower exporter of the world, after Holland and it is responsible for 17% of the world's production. We need to 'brag' about this for two reasons:
Firstly, by not having a weather season as such, the flowers grow all year round. Secondly, we have almost perfect conditions all over the country to grow an unbelievable variety of flowers – both commercial and exotic. For more information on the different flower tours offered by Metropolitan Touring, CLICK HERE.
---
Colombian Journeys
New excursion in Cartagena
Colombia Journeys is delighted to introduce a new excurs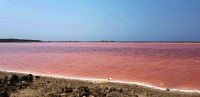 ion in Cartagena – Galerzamba and the pink sea tour. The Caribbean town is known for its salt flats and its spectacular Pink Sea. The customer will see how the locals extract the sea salt in a very artisanal way.
The clients will have the opportunity to learn about the history of the famous India Catalina and to have lunch in a unique restaurant built with recycled wood extracted from the sea. Included in the tour are kayaking with the locals and cycling. For more information, contact the marketing department of Colombian Journeys.
---
ECUADOR/GALAPAGOS
Galapagos Conservation Trust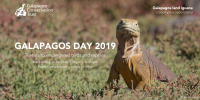 Galapagos Day
Join Galapagos Conservation Trust on Wednesday, the 30th of October for an evening exploring the threats affecting Galapagos' most endangered birds and reptiles. The event will be hosted by renowned wildlife expert Mark Carwardine and speakers include Juan Pablo Muñoz-Pérez sharing his research on plastic pollution; Dr Luis Ortiz-Catedral exploring the challenges of reintroducing locally extinct species and Sophia Cooke discussing the impact of invasive species on species such as Darwin's finches.
The event starts at 19:00, however the doors will open at 18:00. Tickets are £20 (£15 for students). Location: Royal Geographical Society, 1 Kensington Gore, London, SW7 2AR. For more information about the event, please CLICK HERE.
---
Galapagos Conservation Trust

Galapagos Raffle
Galapagos Conservation Trust has launched its annual raffle with amazing prizes to be won for just £2, including a cruise for two to Galapagos with Ecoventura and up to £1,000 each towards flights. Other prizes include a Trek Bicycle hybrid bike, a case of Grand Cru and Premier Cru champagne by Finest Fizz and eight weeks' worth of Seasonal Organic veg boxes from Riverford Organic Farmers. For more information including terms & conditions, CLICK HERE.
---
Geo Reisen
Community Outreach: Tolte
Geo Reisen works under a sustainable tourism model that promotes economic, social and environmental growth, with the purpose of contributing to the country's development. The Tolte community, located in Alausi, is one such project where we have included community activities after a tour, the main tour being the Devil's Nose Train. Whenever we have passengers doing this train ride, we automatically include the community and this contributes to its economic growth. Please contact our Marketing department should you wish to book the tour for your customers.
---
Casa Natura Galapagos Lodge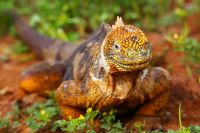 Casa Natura Galapagos Lodge is delighted to announce that Unesco approved the expansion of the Archipelago of Columbus Biosphere Reserve to 14.6 million hectares. They have also approved the new name "Galapagos Biosphere Reserve", making the Archipelago one of the most important, and the largest, marine reserves in the world. The designation states that all environmental services applied in the reserve give high regard to the preservation of animal and plant life. To find out more about this, CLICK HERE.
---
Napo Wildlife Center
An adventure for honeymooners
When thinking about where to go on honeymoon the first places that spring to mind are the famous and traditional ones for romance. However, as international travel has opened up destinations in far-flung corners of the world, newly-weds choose exotic locations, like Napo Wildlife Center, where love flourishes with colours and sounds. For more information about honeymoons, contact Napo Wildlife Center.
---
Metropolitan Touring
New Spa at Finch Bay Galapagos Hotel
Finch Bay Galapagos Hotel, available through Metropolitan Touring, has opened its spa, featuring a gym, two treatment rooms on the ground floor and a yoga deck as well as two outdoor Jacuzzis. The spa aims to provide a sanctuary for reflection and appreciation for the raw and rugged beauty of the archipelago. The first of the two signature treatments is 'Sweet Feet', designed to calm the senses and promote positivity, the second is 'Lava meets Water' to stimulate muscles. The new spa at Finch Bay Galapagos Hotel reflects Metropolitan Touring's overall commitment to being stewards of the land.
---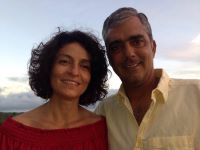 Montemar Eco Luxury Villas Galapagos
At Montemar Eco Luxury Villas Galapagos, nothing beats being personally hosted by the owners. They are local experts on the Galapagos. Roberto's been a naturalist guide for 25 years, an experienced surfer, photographer and passionate about evolution and wildlife. Reyna has a degree in Ecology and Economy and contributes to conservation projects in different fields. Your company and your clients will be looked after. For more information, e-mail Montemar Eco Luxury Villas or visit their website.
---
GUATEMALA
Maya Trails
Chichicastenango Maya Market is one of the liveliest and colourful markets in the Americas. The market only takes place on Thursdays and Fridays, and your clients will be able to experience it like locals. They have to chance to visit the market the day before, to see how the locals prepare everything and they will watch the famous "Cofradia" enter town to the Santo Tomas church. On the market day, they will explore the market with a famous 5th generation "Moreria" owner, then hike up to Pascual Abaj to immerse in a Mayan Ceremony. Afterwards, they can have a local lunch or cook their own Mayan lunch. For more information, CLICK HERE.
---
GUYANA
Wilderness Explorers
Future dates
After the excitement of Guyana winning the LATA Sustainable Destination of the Year Award, Wilderness Explorers are busy celebrating their 25th Anniversary of operating adventure, nature and cultural trips in the three Guianas and the alternative Caribbean. We will be hosting our annual Guyana evening on the 11th November in London before heading off on our annual group fam trip from 22nd Nov to 4th December. Wilderness Explorers will be present at the Birdfair in Rutland in August and the Adventure Travel World Summit in Gothenburg in September too. Contact Claire for more information.
---
MEXICO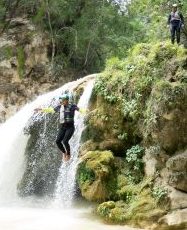 Native Trails GmbH & Co. KG
With Native Trails to the waterfalls of Tzimoleras
Native Trails is delighted to introduce their excursion to the waterfalls of Tzimorelas. Following the Río San Vicente in the state of Chiapas, downstream to Tzimol, clients will reach a green paradise in almost untouched nature, where the three waterfalls of Tzimoleras promise an exciting excursion. On arrival the clients will have an amazing view over the jungle. Guided by a local guide and equipped with life jackets, they will even get the chance to jump off a 7-meters high waterfall. For more information about this excursion, contact Native Trails.
---
NICARAGUA
Vapues Tours
Vapues Tours operates a new Bespoke Travel Experience, featuring a remote uninhabited island in Lake Nicaragua: Isla El Muerto. This sm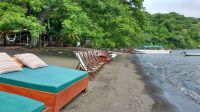 all but Idyllic island is largely overgrown and virtually untouched by tourism. In front of the island, sitting on a volcanic black-sand beach, is a century old ´hacienda house´ with seven rooms. Typically we book the entire property for exclusive use of our guests, and bring in a support team consisting of an engaging bilingual ecologist and a published archaeologist, further tailoring the experience. Please contact our product manager for information, or make an appointment for WTM.
---
PANAMA
Hover Tours International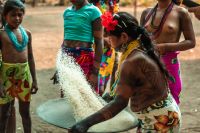 New fascinating program in Panama´s eastern province of Darien
Starting the winter season 2019-202, Hover Tours Panama offers fascinating Eco-Adventure programs in Panama's eastern province of Darien. Your clients will experience one of Panama's best locations for animal and bird observation and they will visit the indigenous communities of the Embera people at "Playa Muerto" or "Pijibasal". Clients will learn about their traditions, their music and they will share their way of life. For more information about this program, contact Mrs. Lucia Crastz
---
PERU
Aqua Expeditions
Aqua Expeditions wins first awards of the year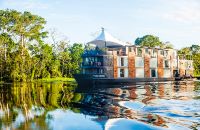 Aria Amazon and Aqua Mekong were recognised by some of the biggest names in tourism. In June, world-renowned travel publisher Fodor's bestowed us the honour of 'The Best River Cruise' in the Fodor's Travel Awards 2019. Aqua Expeditions was also recognised by Travel Industry Experts in Australia's Signature Luxury Travel & Style's Luxury Cruise Awards 2019. Aqua Expeditions, in winning the Best-of-the-Best award in River Cruisers (Rest of the World), was judged to have the Best Suites, Best Wellness, Best Service and Best Dining. Click here to learn more.
---
Aqua Expeditions
Offers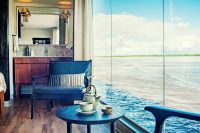 For the remainder of 2019, Aqua Expeditions is offering guests the chance to save $1500 per couple for those who book and travel on the Aria Amazon within 90 days. Guests travelling from Machu Picchu will be eligible for an air travel rebate of USD350 per guest. Onboard, guests can enjoy a free upgrade to an upper design suite worth 400USD (if available). For more details about their offers, check Aqua Expeditions' website.
---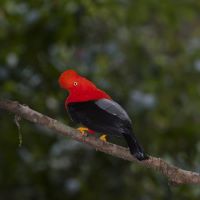 PROMPERÚ
From 16th to 18th August 2019 Peru's official tourism board, PROMPERÚ, participated in the Rutland Birdfair, bringing the country's birdwatching highlights to UK ornithology and wildlife enthusiasts.
Known as the UK's most prominent birding event, Rutland Birdfair welcomes over 20,000 visitors over the course of three days, with many attendees being wildlife enthusiasts seeking information for their next holiday.
The diversity of Peru's many bird watching opportunities came to life at PROMPERÚ's stand, where the tourism board were on hand to offer their expert advice on the country's unique bird watching offering.
---
Explorandes
New company branding
As Explorandes is close to its' 45th anniversary, we wanted to celebrate this milestone by relaunching our brand image. In 1975, Explorandes pioneered adventure travel in Peru and the South American region, facilitating the experience for those travellers who wanted to have a transformational trip in the Andes. We were the first ones to operate and get travellers to explore the famous Inca Trail, the trek to Choquequirao and other areas that are well known today and some that are still uncharted. You can view the new branding video here.
---

Condor Travel
Condor Travel announces new brand identity
Condor Travel, one of the leading South American DMC, announces a rebranding. Inspiration for Condor Travel's original logo was drawn from the Andean Condor, a majestic regional bird revered by ancient South American societies. Based on Condor Travel's over 40-year history, the rebranding welcomes a fresh and modern design concept with an abstract take on the Condor bird.
The contemporary logo revives some of the most important attributes of a Condor – its beak, crest and white feather collar – while reflecting the movement and energy that shape Condor Travel's forward-thinking outlook. The characteristic burgundy colour of Condor Travel brings tradition. For more information about Condor Travel and their products CLICK HERE.