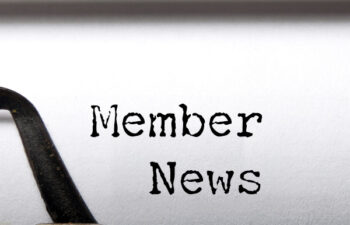 REGION-WIDE/MULTI-DESTINATION
Vapues Travel
Unique Community Experiences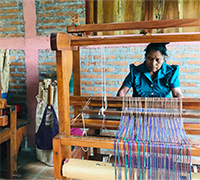 Panama and Nicaragua are home to numerous indigenous tribes, each with their own fascinating history, as well as tiny rural villages where little has changed in generations. Community tourism gives something back and creates opportunities for local people, but also offers an authentic, engaging and sometimes unpredictable experience for travelers. Delicious food, unique customs and unexpected friendships can form the kinds of memories which really stay with clients.
At Vapues Travel, we work with a diverse group of community organizations and villages to provide unforgettable homestays and daytrips. Have a look at some of our favourite community experiences HERE
---
Senderos
News from Senderos Partners in Latin America
Unique Fam Offer from our Partner Integrity Galapagos!
We currently have one cabin available on a 7 Night expedition cruise for a specialist tour operator and a travel companion, on board Integrity Galapagos from 7th to 14th October. Special rate US$995, refundable against future bookings, plus $995 for travel companion. Rates are from/to Baltra, not including flights and local fees/taxes. Please contact us for details.
Senderos News, Webinars & Offers from our Partners in Latin America & Antarctica.
Please see our continually updated and dedicated webpage.
Contact: info@senderos.co.uk
---
ANTARCTICA
Antarctica21
New offer – free cabin upgrade on Magellan Explorer!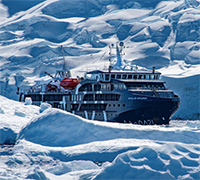 We are happy to announce a rare opportunity for your next polar journey aboard Magellan Explorer. You can now receive a free cabin upgrade when you travel on our March 1 – 8, 2024 Classic Antarctica Air-Cruise (MAG24-CA_2023-24). The upgrade gives you savings of up to $3,400 per person!
This promotion is valid for new bookings made by September 30, 2023. It applies only to the March 1 – 8, 2024 Classic Antarctica Air-Cruise aboard Magellan Explorer and is offered on all accommodation categories except for the Triple and Single cabin categories.
For more information, please contact nkrumrey@antarctica21.com
---
ARGENTINA
Setours Handcrafted Journeys
News
Unlock the heart of Argentina's wine culture and immerse yourself in Mendoza's wine region. Experience the art of savoring celebrated reds, especially the iconic Malbec. This region alone crafts nearly two-thirds of Argentina's wine and boasts the number 1 World's Best Vineyards for 2023, Bodega Catena Zapata – A tangible testament to the Catena family's enduring determination in crafting exceptional, premium wines.
Drawing from our firsthand visit, we reveal seven indispensable insights for a seamlessly enriching journey. Ready to uncover the secrets of this vinicultural haven? Take a look at our article HERE
---
Inspira Travel & Incentives
New product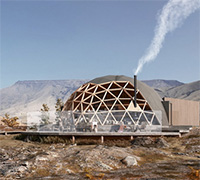 NEW!!! Glamping in Estancia Dos Lagos. El Calafate Patagonia
It is a new concept of accommodation meters from the glacier Perito Moreno where you can experience the comfort in our eco domes with views of the Glacier. These domes are built in wood and provide all the amenities and comfort, powered by the largest hotel solar power plant and aligning with our commitment to sustainability.
Live the Natural and Unique Landscape, immerse yourself in the history of the pioneers through the curated experiences that we offer to our guests. Gourmet cuisine crafted by our Master Chef, with all meals and beverages included. Enjoy Patagonia
Contact us : ventas01@inspiratravel.com
---
ALCHEMY DMC Argentina
Siete Fuegos Cooking Summit with Chef Francis Mallmann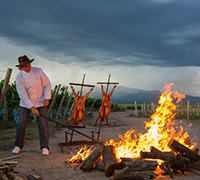 This September (14th to 18th), The Vines is once again opening their Resort & Spa for an exclusive 4-day cooking summit featuring the legendarily innovative chef, Francis Mallmann. With his expert guidance, the 40 lucky ones to live the experience will not only gain valuable knowledge about his fire-based cooking techniques but also refine their culinary skills with one of the world's true pioneers.
Guests will have educational wine activities with The Vines wine director, Mariana Onofri. They could also enjoy the Andes adventures or luxuriate with a soothing spa treatment, and of course, they will eat marvellously and taste great wines. 2024 event dates to be launched soon!
Contact the ALCHEMISTS for more information: leisure@alchemydmc.com
---
ARGENTINA TRAVEL PARTNERS (ATP DMC)
LATA Strategic Sustainability Training – Excellent three-month online Training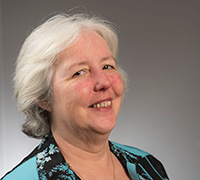 I recently participated representing ATP DMC and loved it! Very interesting and well run. A combination of live Zoom lessons, exercises/quizzes to do in your own time, and buddy group discussions, it opens your eyes and generates interesting and enriching discussions with other participants. Excellent for any business, aimed at planning for the long term, and vital in strategic thinking.
To get the most out of it one needs to do the coursework, so it takes up some time over and above the weekly Zooms. Focuses on not greenwashing, but making a real change, thinking 5-10 years into the future.
Well worth the investment in time!
---
BOLIVIA
Crillon Tours S.A.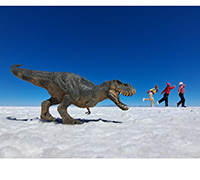 The stars align to facilitate the arrival of tourists to Bolivia. The good news is that vaccine and COVID requirements have been completely lifted, erasing the ghosts of that dark period.
Please visit our website at https://crillontours.travel/entry-protocols/.
For this reason, we are delighted to learn that LATAM will start five weekly direct flights from London to Lima aboard the Boeing 789, starting December. Additionally, Avianca will initiate four weekly flights between Cusco and La Paz at the end of October. Yes, Bolivia is trending among travellers who have seen almost everything…except for our fantastic and unique hidden treasures.
---
BRAZIL
Brazilian Tourist Board – Embratur
Best Ecotourism Destination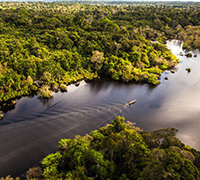 Forbes Magazine ranked Brazil first on its Ecotourism Index. Rich in biodiversity, natural beauty, and breathtaking landscapes, the country offers numerous experiences that combine adventure with stunning scenery in an environmentally sustainable manner.
Approximately 30% of the Brazilian territory is protected, including eight UNESCO World Natural Heritage Sites, one of which is the Central Amazon Conservation Complex, which safeguards endangered species such as the Amazonian manatee and the giant river otter.
---
Passion Brazil
The Brazilian Southeast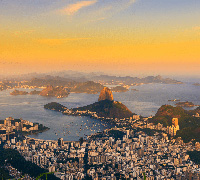 The region that combines the urban charm of cosmopolitan cities, historical relics and cultural vibrancy: welcome to the Brazilian Southeast!
As the largest city in Latin America, we have São Paulo: a cosmopolitan metropolis with a fascinating blend of cultures, art and gastronomy. Known as the "Marvelous City," Rio de Janeiro enchants with its breathtaking beaches such as Copacabana and Ipanema, the iconic Christ the Redeemer atop Corcovado, and the vibrant nightlife of Lapa.
Full of cultural riches and historic cities, Minas Gerais is the true treasure of the region. Visit Ouro Preto with its preserved colonial architecture and savor the delightful cuisine of Minas Gerais. Finally, Espírito Santo is a state with paradisiacal beaches and natural beauty, inviting relaxation and contemplation.
Embark on this journey with Passion Brazil!
---
Brazilian Tourist Board – Embratur
Route of Emotions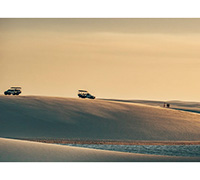 The Route of Emotions comprises a fantastic itinerary in northeastern Brazil that allows visitors to experience vibrant nature, unique scenery, and captivating local culture. The route passes through three states (Ceará, Piauí, and Maranhão), and 14 municipalities.
Local players are focused on actions that promote sustainable tourism in socially and environmentally responsible ways, valuing local culture and offering experiences that will undoubtedly please everyone.
---
CHILE
travelArt
BOUNDLESS TREKKING ROUTES: EXPLORING CHILE'S DIVERSITY ON FOOT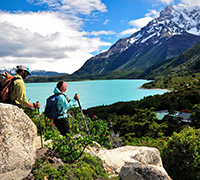 Chile is a paradise for trekking lovers, attracting visitors with a unique diversity of nature and a multitude of excellent trekking routes. From majestic peaks to vast desert landscapes, the country offers a wealth of opportunities to explore nature on foot.
One of the most famous and impressive trekking destinations is Torres del Paine National Park with its iconic granite monoliths. The O- and W-Trek circuits are popular multi-day hikes in the park, taking you through stunning valleys, glacier-fed lakes, and pristine forests.
Whether you choose the wild beauty of the south, the surreal desert landscapes of the north, or the idyllic lakes and volcanoes of the central region, trekking in Chile will enchant you with its unparalleled natural diversity and stunning beauty.
Contact us: info@travelart.com | www.travelart.com
---
Turavion
VISITING CHILE'S LARGEST PENGUIN COLONY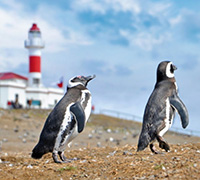 A tour to Magdalena Island, located in the middle of the Strait of Magellan, is a popular destination from Punta Arenas. It is located only 35 kilometres northeast of the city and can be visited by tourist boats during the summer season between October and March.
The island is part of the Natural Monument "Los Pingüinos" and is one of the best places for penguin watching in Chile, as it is home to the largest penguin colonies in Patagonia, including an estimated 60,000 breeding pairs of the Magellanic penguin.
If you want to be surrounded by cute penguins all around you during a walk, a trip to Magdalena Island should not be missed.
Contact us for more information:
incoming@turavion.com | www.turavion-incoming.com
---
Skorpios Cruises
2024-2025 season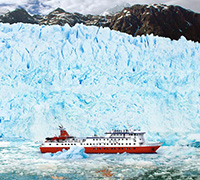 Skorpios Cruises is glad to announce that the rates for the next 2024-2025 season are already published.
New Kaweskar Route: Puerto Natales to the glaciers of the Southern Patagonian Icefield, aboard the M/V SKIII
– 4 nights cruise, following a predetermined schedule (published in the rates document)
– Season: From mid-October 2024 to mid-April 2025
– Download rates HERE
Chonos Route: Puerto Montt to San Rafael Glacier, Northern Patagonian Icefield, aboard the M/V SKII
– 5 nights cruise, from Saturday to Thursday
– Season: From October 2024 to the end of April 2025
– Download rates HERE
---
The Singular Patagonia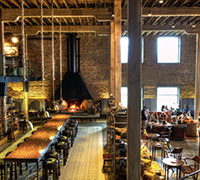 Honey Lovelymoon : Is there a better trip than sharing a special destination with someone special? Traveling as a duo is a must experience. It can be your partner, best friend or sibling.
This program is an experience designed to live unforgettable moments in company. You will connect with the endless horizons of Patagonia; you will delight yourself with the flavours of our gastronomy and if you are looking for relaxation, you will be able to do it in a unique environment.
Special price including 3 nights at The Singular Patagonia in Complete Experience program, 1 complimentary night at The Singular Santiago (not applicable in Peak season), one breakfast served in the room during the stay, welcome chocolates and sparkling wine, hydrotherapy session, 30-minute massage for two people.
---
COLOMBIA
Colombian Journeys

COLOMBIAN NATURAL RESERVE RECOGNISED FOR ITS SUSTAINABLE MANAGEMENT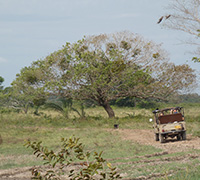 According to Nature Portfolio report, thanks to the development of sustainable tourism projects in the Colombian Eastern Plains, the extinction of Jaguars in Casanare has diminished. After the analysis, it has been proven that for the year 2014, the probability of seeing a jaguar was 0%, and for 2020 was 40%, in other words, this specie´s population grew from 5 individuals to 28.
Hato La Aurora is a private reserve that is part of one of the conservation projects where jaguar tourism is practiced in its natural surroundings. This place was established as a reserve in 2008 and hunting has been prohibited since 1979. Projects like this suggest that private lands with low-intensity tourism and livestock can sustain the population of jaguars under protection parameters.
More information: marketing@colombianjourneys.net
---
COSTA RICA
Proimagen Futuropa Group
We proudly announce our last Costa Rica article in our page:
"EXPERIENCE COSTA RICA'S GREEN SEASON: WHEN NATURE PAINTS THE LAND GREEN"
You can check it out HERE.
---
TAM Travel Corporation
Discover the South Pacific of Costa Rica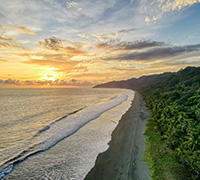 The South Pacific of Costa Rica is home to the breath-taking Osa Peninsula, the ultimate tropical paradise. Among some of its most sought-after spots are Drake Bay, Corcovado National Park, Caño Island, Uvita, Marina Ballena National Park, Puerto Jimenez, and Matapalo Beach. Spectacular and diverse, each of these locations have something unique to offer visitors on their adventure.
Would you like to watch the sunset on a virgin beach, to be one with nature amidst exotic wildlife? Experience the ultimate tropical paradise in the South Pacific of Costa Rica with TAM Travel Corporation! Pura Vida!
---
Journey Costa Rica

New Product Launch, Limited Departure
Announcing the launch of a very exclusive, one-time departure through Costa Rica & Panama "Unexplored: Private Yacht & Private Island"!
This once in a lifetime expedition journeys to the remote and breathtaking corners of both countries, immersing guests in extraordinary surroundings. With only 9 staterooms available onboard, your travelers will enjoy the epitome of exclusive exploration. Starting from $14,200 per person, departing March 12, 2024.
Contact us for more information and for a white-labeled brochure to share with your clients.
---
El Silencio Lodge & Spa
Sustainable Luxury Hospitality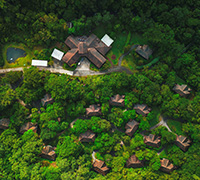 El Silencio Lodge & Spa proudly holds the top Elite Rating from the Certification for Sustainable Tourism, a distinguished program by the Costa Rican Tourism Board (ICT).
This certification stringently reviews water and energy consumption, waste management, recycling efforts, community engagement, cultural preservation, and guest safety.
With initiatives like native species reforestation, stingless bee repopulation (meliponary project), and a newly established weather station, El Silencio's sustainability efforts are recognized as a comprehensive regenerative program.
---
ECUADOR/GALAPAGOS
Exclusive Ecuador
Galapagos availability on line
Exclusive Ecuador is glad to announce that now our fellow agents can find availability on line in our website www.ExclusiveEcuador.com. This availability is live and up-to-date, which gives you opportunity to place a hold or book directly with us. Drop us an email to find out more about our new system.
---
Quito Turismo
Quito – your story starts here!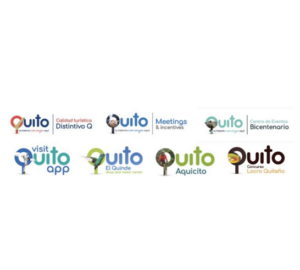 Quito Turismo's Communication and Marketing teams, in collaboration with Quito City Council's Ministry of Communication, have worked tirelessly to elaborate the city's new branding.
One of the major changes is the overhaul of the Quito isologo, which now features a more simple and modern style. The first letter, the 'Q', resembles a geolocation icon. Alongside the word 'Quito' we have the slogan 'Your Story Starts Here', which is much more memorable and directly alludes to the experiences that visitors will be able to embark on from the Metropolitan District.
The new city branding provides the possibility of incorporating the entire range of services and attractions that the capital city has to offer, such as a special, adapted isologo for gastronomy, events, nature and municipal programmes.
---
Quito Turismo
Four viewpoints that will take your breath away from the dizzying heights of Quito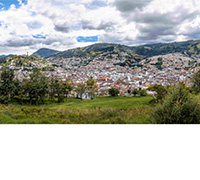 The Capital of the Centre of the World is home to fabulous viewpoints offering visitors breathtaking experiences.
Guápulo viewpoint, found in the González Suárez neighbourhood, gives visitors the chance to enjoy magnificent views of landmarks such as Cayambe volcano, Cerro Puntas mountain, and the iconic Simón Bolívar Avenue.
From Cruz Loma, you can see Quito embedded in its monumental Andean surroundings. Located 4,000 metres above sea level, it´s offers uninterrupted views the volcanoes chain.
The Basilica of the National Vow is the most noteworthy of Quito's religious buildings. Visitors can climb up to the roof and be welcomed by panoramic views of the city.
El Panecillo is the perfect location to appreciate the city from the city's historic centre to the most recognisable natural landscapes, churches and temples.
---
Tropic DMC
Hidden Galapagos – Floreana Island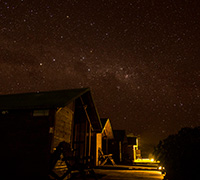 Floreana Island holds what is perhaps the most interesting human story of the Galapagos, and its rustic beauty and pristine nature are enchanting.
The journey to Floreana is its own adventure, and once there, intrepid travelers have the chance to experience the islands through the eyes of locals. They can experience a unique human story of the Galapagos while contributing to the continued survival and development of the community.
As is our style, we will continue to support these stories as well as bring new ways for people to experience Floreana. We have programs for families that include the wonderful land and water activities long offered on Floreana, as well as the chance to learn about local conservation initiatives.
Contact us to learn more.
---
Anakonda Amazon Cruises
Early Monkey 2024 – 2025 Offer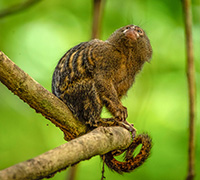 Book Early and Enjoy 2024 Rates for 2025 Departures!
Your guests now have the opportunity to secure their preferred cruise date in advance and take advantage of an exceptional discount of up to 20% on all our 2024 and 2025 departures.
* This special offer is valid for bookings until September 30, 2023.
See current 2024 rates HERE
You may also download our flyer HERE to promote this special offer with your clients.
Contact us for more information at info@anakondaamazoncruises.com
---
EL SALVADOR
El Salvador
Outdoor Adventures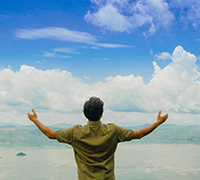 A few minutes from the capital of El Salvador you can travel this route that has become a tourist attraction for nationals and foreigners, as it is a circuit of villages that you can walk through enjoying beautiful views.
On the way, visitors can stop to contemplate the imposing Lake Ilopango or the natural scenery of this Zone of National Tourist Interest. You can also enjoy a delicious cup of Salvadoran coffee, or the cuisine offered by the restaurants in the area.
---
MEXICO
The Los Cabos Tourism Board
Outdoor Adventures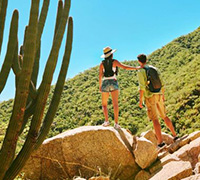 If your vacation gear includes a backpack and a pair of hiking boots, then Los Cabos is the place to go. From watersports to ziplines and ATV rides, this is the place to have an experience full of adrenaline.
Known for its awesome bouldering, Los Cabos' beaches and trails call on the experienced rock climber to remove the ropes and harnesses, put on some hiking shoes, get out the chalk and conquer some serious bouldering problems.
Whether you're up for off-roading the Baja California Sur dirt racetracks, hike to the waterfalls or ziplining 300 feet above washed-out canyons, Los Cabos is the place to push your limits.
---
Journey Mexico
Oaxaca City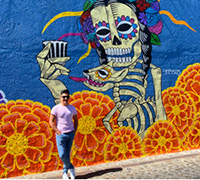 Oaxaca City has been named, for the second year in a row, the #1 "Best City in the World" by seasoned travelers. As a mighty jewel in Mexico´s cultural crown, your clients will be wowed by Oaxaca´s mix of pre-Columbian tradition, colonial influences and contemporary Mexican magic.
Brush up on your Oaxaca knowledge with an array of our sample itineraries and get ready for the inquiries to flow in!
We love connecting your guests with the spirit of Oaxaca to unveil its rich Zapotec and Mixtec history, the generations of work behind mezcal production, the artisans who create beautiful textiles, ceramics, and leatherwork, and so much more.
---
Condor Verde

Award!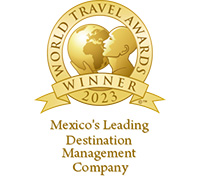 Condor Verde has been voted "Mexico's Leading Destination Management Company 2023" in this year's prestigious World Travel Awards.
---
PERU
Aqua Expeditions

Award-winning Aqua Nera presents 4 new Peruvian Amazon sailings for Feb '24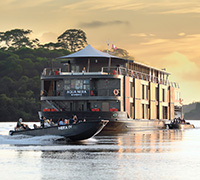 At Aqua Expeditions, we're pleased to see a return in demand for travel to Peru. As a result, we are introducing four new 7N sailings in Feb 2024 aboard Aqua Nera. Guests will have the opportunity to explore the incredible Peruvian Amazon rainforest, partaking in twice-daily excursions – spotting exotic wildlife and exploring hidden lakes and lagoons – before returning home to a luxurious floating abode. February has always been a magical time of year in Peru, marked by celebrations such as the Candeleria Festival and the Carnival of Cajamarca – a perfect pairing for a once-in-a-lifetime adventure aboard Aqua Nera.
---
Metropolitan Touring Peru
Metropolitan Touring Peru continues the Journey of Inspiration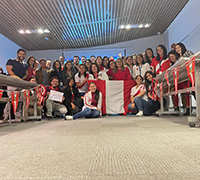 Metropolitan Touring, a leading regional DMC operating in Ecuador, Colombia, and Peru, celebrates another milestone as the Peru branch marks its anniversary on September 13th. With over 60 years of expertise, our Peru team has continually inspired and guided travelers worldwide. As we've evolved, embracing technology and a new regional agent portal, our commitment to showcasing Peru's treasures remains unwavering. Amidst cultural, natural, and culinary gems like Lima, Cusco, Arequipa, Puno, and the Amazon rainforest, we invite you to explore this year.
Reach out for more details on your next adventure! https://www.metropolitan-touring.com/peru/
---
Amazonas Explorer
TripAdvisor Winners!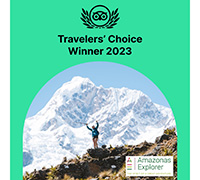 In the aftermath of what has been a tough few years for everyone working in tourism in Peru, it's refreshing for some good news to arrive in the Amazonas Explorer office.
Thanks to the relentlessly professional work of our entire team, we have won a TripAdvisor's Travelers Choice award! With all the hard work the team has put in to ensure every single trip runs smoothly and every client falls in love with Peru time and time again, we're thrilled to be recognised in this way, and we're excited to see Peru back on the up.
---
COLTUR Peru
PLASTIC FREE PROGRAM
COLTUR Peru are proud to announce their new Plastic Zero initiative from August 2023. The main aim is to minimise the use of single-use plastics throughout their operations so upon arrival in Peru, all COLTUR travellers will receive a reusable bottle to mark the start of their plastic free adventure.
Our actions shape the legacy we pass on to future generations and this transformative journey towards a more sustainable Peru. For more information contact Diego Velasco diego.velasco@colturperu.com
---
Condor Travel
New flight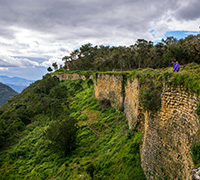 The connectivity between South America and the world keeps strengthening. Latam Airlines announced the launch of the first Lima/London direct flight starting on December 1 with five weekly frequencies. The flight operation is as follows:
• London-Lima: Monday, Tuesday, Wednesday, Thursday, and Saturday.
• Lima-London: Monday, Tuesday, Wednesday, Friday, and Sunday.
Simultaneously, the airline will resume the operation of its Cusco/Santiago de Chile international flight in October. The departures are set for Wednesday, Friday, and Sunday.
These new flights expand travel opportunities, especially to Peru, a destination with outstanding attractions such as the Kuelap fortress, which is reopened to visitors after restoration work.
---
Tropic DMC
Exploring Peru's Gastronomy with Tropic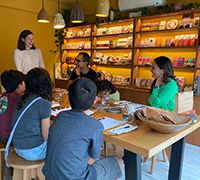 Peru is again in the spotlight, this time because of its outstanding cuisine. Lima had a tremendous showing at this year's 'World's 50 Best Restaurants' awards, taking the No. 1 spot and earning more slots in the top 50 than any other city on the planet.
Tropic is happy to book these amazing restaurants for your clients, but Peru has much more to offer and we encourage your food-loving travelers to dig deeper with us. From kid-friendly market excursions and city street food tours to special cooking classes or a deep dive into Arequipeña cuisine, we offer myriad unique options for your travelers. Peru is the perfect destination for food lovers – the country will not only open their taste buds but also their hearts!
Contact us for more information.