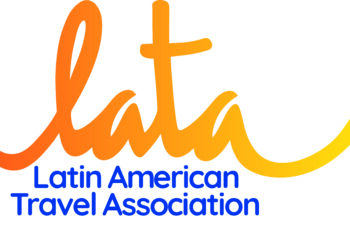 NEW MEMBERS
Giambrone & Partners: https://www.giambronelaw.com
---
REGION-WIDE
Silversea Cruises
Colour the world: Silversea sews culture, colour, and taste into its largest-ever voyage collection for 2024/2025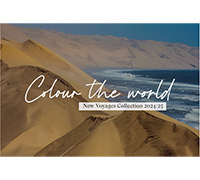 Silversea Cruises has unveiled its new 2024-2025 voyage collection, comprising 341 new sailings that will unlock 695 destinations in 120 countries between March 2024 and May 2025—bringing the total number of destinations in Silversea's portfolio to over 900. The expansive offering is the largest in the cruise line's history, with more options for guests.
Eleven of Silversea's ultra-luxury ships will embark upon the new sailings, with additional Antarctic voyages aboard Silver Endeavour to be announced soon. The 2024-2025 itinerary collection includes an unprecedented variety of tailor-made experiences, immersive itineraries, and 25 maiden calls to inspire travellers' wanderlust.
---
Vapues Travel
Scuba diving update – Panama & Nicaragua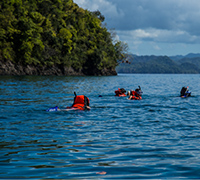 At Vapues Travel, we work with some of the top dive schools and operators across both Nicaragua and Panama, as well as a selection of perfectly located hotels and resorts where clients can rest up after a long day exploring the underwater world.
There are some wonderful dive spots off both the Pacific and Caribbean coasts. The seas are rich with turtles, rays, sharks, whales and countless species of fish and home to important coral reefs, historic shipwrecks, and marine diversity to rival almost anywhere in the world.
Have a look at some of our favourite diving destinations and experiences HERE
---
ANTARCTICA
Antarpply Expeditions
Special offer

Antarpply Expeditions are pleased to offer a special promotion to the Antarctic Peninsula & South Shetland Islands aboard the USHUAIA in November 2022, starting at only US$4,605 per person. A companion of a full paying passenger in any twin cabin travels for 50% of the published rate on our CLASSIC ANTARCTICA voyage A121122 November 12 – November 21, 2022. Kindly note that this special offer includes also reduced rates for solo travellers, applies to new bookings only and expires on September 15, 2022. To book or find out more, please email info@antarpply.com
---
ARGENTINA
Visit Argentina (INPROTUR)
Visit Argentina invited Elon Musk through a video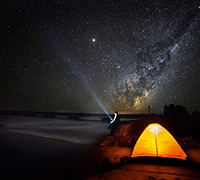 Visit Argentina invited American businessman and billionaire Elon Musk to visit the country and see for himself landscapes from another planet, without the need of doing Space Tourism and spending so much money.
Visit Argentina wrote to Elon Musk, telling him about the advantages of visiting Argentina instead of traveling to the stratosphere. Among them, they encourage him to try the country's "much more tempting" gastronomic offer and to follow the "incredible wine routes".
The video has been uploaded to Visit Argentina's social media, both on Twitter and Instagram and using the hashtag #VisitArgentinaElon. Watch the video HERE
---
Argentina Travel Partners – ATP DMC
The 5 Best Glamping experiences in Argentina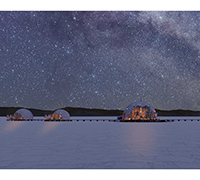 Small and exclusive, Pristine is a stunning luxury camp at the very heart of the Great Salt Flats of Northwest Argentina, a natural observatory of limpid skies where stars seem to fall into your hands. El Chalten Camp nestles in the forests of the Glaciers National Park (Southern Patagonia), close to scenic trekking trails and the Fitz Roy mount.
In the Bariloche lake district of Northern Patagonia the yurts at Peuma Hue estancia, and the Rio Manso Nomad bell tent camp both offer multiple activities, from trekking to yoga, horse-riding and kayaking to fly-fishing, or just lots of space for relaxation and contemplation. In Mendoza wine country, the domes at AlPasion overlook the vineyards, have their own hot tub, and full lodge services including an excellent wine cellar. Download information HERE
---
Say Hueque Argentina & Chile Journeys
Why choose Say Hueque Journeys for family trips to Argentina?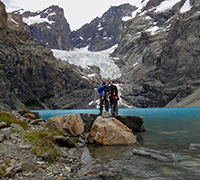 Our trips are designed by our special team of family experts.
We are proud members of Family Trade Association.
We have personally visited each destination throughout the region, and over the past 17 years, we have provided excellent holidays to thousands of travelers.
Our guides have been selected and trained to engage with children and spark their interest.
We have a wide selection of family-friendly accommodations that can suit all requirements.
Families will have a travel specialist working with them during the planning process and a 24-hour emergency contact.
We aim to create lasting memories together in exotic new destinations with something for everyone, bonding families for life.
For more information journeys@sayhueque.com
---
BELIZE
Travel Pioneers

Belize defies stereotypes. Independent from Britain since 1981, the country of only 400,000 coexists with many cultural spheres: the English-speaking Afro-Caribbean countries and the Spanish-speaking Central American republics. Almost half of the inhabitants live in rural areas, but despite geographic or cultural differences, the region is known for its sense of unity. Deeper in history still, the indigenous Mayans leave behind signs of their elaborate, complex existence; ruins tucked inside the forest like the famed Caracol – an ancient city larger than modern-day Belize City – or Cahal Perch, lesser-visited ruins boasting sports arenas and interconnected plazas.
---
BOLIVIA
Crillon Tours

Destinaton news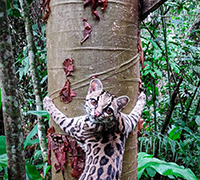 The arrival of visitors, eager to know Bolivia and in search of the unexpected suspended adventure for over 2 years, has now met their demanding expectations with our destination, products, services and programs, with traditional and luxury options, both appealing and unique.
We have started our daily Hydrofoil service, visiting the best of Lake Titicaca, complemented by the Posada del Inca Ecolodge at Sun Island and the Inca Utama hotel-Huatajata. We have three weekly flights to/from Uyuni, enjoying our cozy "Campers" and Salt Hotels. Our next launch will be the "Bolivian Amazon", which together with the highlands adventure, will close a GOLDEN CIRCUIT.
---
BRAZIL
Passion Brazil
Special Brazilian nature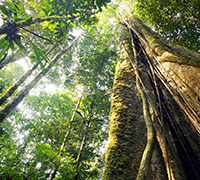 Passion Brazil is concerned about the negative impact that the planet and the biodiversity of our country suffer, and always seeks to encourage the practice of conscious and sustainable tourism.
In partnership with local NGOs, we launched our Sustainability and Reforestation seal: for every room booked with us in the Amazon, a tree seedling will be planted in the forest. Our idea is to develop an increasingly responsible and regenerative tourism and help in the preservation of this spectacular biome.
Check out here some of beautiful hotels that are immersed in the rich vegetation of our Brazil HERE
---
CHILE
travelArt
Wine country Chile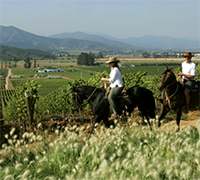 Chile is an ideal destination for wine lovers. In Bounce's"Wine Lover's Index" world rankings (https://usebounce.com/blog/the-wine-lovers-index), Chile's beautiful vineyards, excellent quality wines and diverse range of wine tours put it in 7th place, just three places behind the popular European wine country of France. We invite you to discover the best wine routes of central Chile. The Maipo, Casablanca and Colchagua valleys are located just a few kilometres from the capital Santiago. With a glass of wine in hand, you can tour the valleys where the vines are grown and Chile's world-class wines are produced. Many of the wineries are specialized in tourism and offer various tourist attractions such as guided tours with wine tasting, gastronomic programs or even carriage rides and visits to museums.
info@travelart.com | www.travelart.com
---
Turavion
5 reasons to put Chile on your travel bucket list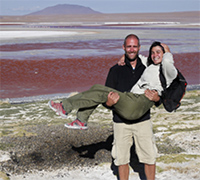 1. A large majority of climates in one country: Chile is one of the countries with the most extraordinary landscapes in the world, surrounded by high rising Andes and volcanoes. Almost all climates that exist on earth can be found here.
2. Vast landscapes: the number of tourists is not as overwhelming as in many other places, and there are areas in the country where you can be the only visitor.
3. Perfect destination for wildlife watching: You can find flamingos, penguins, pumas, whales and many others.
4. Chile is a wine country with beautiful valleys and world-class wines.
5. Clearest starry sky in the world: Chile enjoys more than 300 clear days per year and with little or no light pollution in the north, conditions are ideal for stargazing.
---
COLOMBIA
Colombian Journeys
New house rental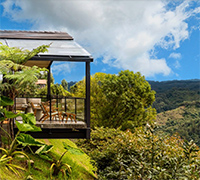 We present you a charming property that we include this month in our portfolio of "Luxury Houses for rent in Colombia": Casa Las Nubes, a private lodge located in the Coffee Region, where modern spaces blend with the traditional details of the coffee farms. The house is surrounded by natural spaces and has an amazing view from the Cocora Valley, passing through Salento, Filandia and Armenia, until it disappears in the horizon to the south.
It is located only 5 minutes by car from the town of Salento and has 4 rooms up to 8 people, jacuzzi, Wifi, living room, dining room and terraces. Includes bilingual host, half board meal plan with a private chef and an unique fruit tasting experience. For more details, please contact us at marketing@colombianjourneys.net
---
COSTA RICA
Travel Excellence
Discover Costa Rica's glamping experience
Costa Rica constantly evolves as destination and glamping style rooms arrived to become one of the preferred lodging options. These tents merge with the landscape, providing fantastic views and privacy.
The new Family Tents at Nayara Tented Camp feature two-bedroom (1 king and 2 queen beds), two-bathroom and plunge pool fed by hot springs.
By the coast, Isla Chiquita Glamping Hotel with the Master Sunset Suite and Premium Ocean View Suite showcasing king size bed, lounging deck, plunge pool and dazzling views.
Travel Excellence's team is at your disposal to provide more details of these glamping experiences.
Read more HERE.
---
ECUADOR/GALAPAGOS
Aqua Expeditions
Aqua Mare new images and marketing material now available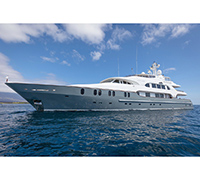 Get a taste of the exquisite attention to detail that truly sets Aqua Mare apart by accessing the Resource Library in our Agent Portal. Download our new and best selection of pictures to update your marketing materials to showcase the best that Aqua Mare has to offer. All of our latest Aqua Mare sales materials, including detailed itineraries, rates, dates, deck plans, maps and more are also available.
Check out our recent Trade Newsletter HERE for further updates.
---
Exclusive Ecuador

Galápagos Cruise Thanksgiving week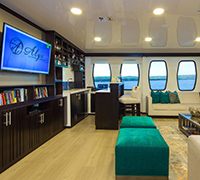 Few cabins still available in our special departure of Thanksgiving from November 24 to 28 in our privately chartered luxury catamaran. Our departures have our signature and special service guaranteed.
Contact us for more information at isabel@exclusiveecuador.info
---
Anakonda Amazon Cruises
An exclusive destination for your clients!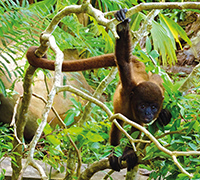 The Ecuadorian Amazon is a small area that represents only 2% of the total Amazon spanning several countries; however, it is one of the most biodiverse places in the world.
The best way to get to know this magical destination is through Anakonda Amazon Cruises, the only cruise line that navigates through the Ecuadorian Amazon Rainforest.
Book in advance and your guests will receive up to 20% off on our 2023 and 2024 departures!
You may also download our flyer and see our current rates for 2023 – 2024 to promote this offer.
Contact us for more information at info@anakondaamazoncruises.com
---
EL SALVADOR
Embassy of El Salvador
Barra de Santiago, The Crocodile's sanctuary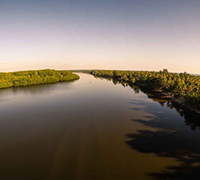 El Salvador is one of the lucky countries in the world to have an invaluable treasure in its territory: mangroves. These forests, located in tropical and subtropical coastal areas, are essential for the planet's biodiversity.
Declared Wetland of International Importance in 2014, by the Ramsar Convention, Barra de Santiago is one of the main mangrove complexes in the North Pacific region and constitutes the most important wildlife refuge for crocodiles.
Taking a boat to see part of the 10 thousand hectares of mangrove will allow you to enjoy a unique landscape for a couple of hours. While you wait for a crocodile to emerge from its waters while observing.
---
GUATEMALA
Maya Trails

New Experiences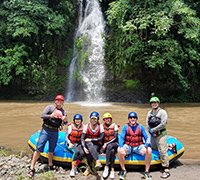 One of our NEW favorite adventure experience is Coyolate River rafting, a day of whitewater fun about 2 hours from Antigua and close to the Guatemala's Pacific Coast.
The adventure begins at La Cabaña de Don Manuel for a hearty breakfast to fuel the day, followed by a safety talk about how the day will go, and how to be smart on the river. Maya Trails then drives guests to the put in on the river. There, guides teach the basic commands for the day of rafting before setting off for 3.5 hours of fun among tropical landscapes, waterfalls, canyons and exciting rapids!
The day winds down with a 35-minute drive back to the restaurant where travelers can rinse off and swim in the pool followed by a delicious BBQ.
---
GUYANA
Wilderness Explorers
Update on British Airways new route to Guyana and fam trips
Following the Presidential Tourism Roundtable we coordinated earlier this year in London, we are delighted to confirm that British Airways will be flying from London to Guyana via St Lucia on Mondays and Thursdays from March 27th 2023 for the summer season. The news of this direct flight has added to our surge of enquiries from UK and European operators.
If you would like more information on this, our 2023 scheduled departures or the fam trips that we are planning in November 2022, please contact Claire or Tony Thorne at claire@wilderness-explorers.com or tony@wilderness-explorers.com
---
MEXICO
The Los Cabos Tourism Board
Los Cabos is for kids as well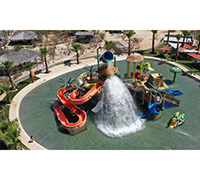 Sunning and funning with the family are top of the list in Los Cabos. There is more than a fair share of family-friendly things to do with kids such as snorkelling in the placid waters of Chileno Bay, engaging in sea-turtle releases, going on sea safaris, and even learning to surf.
In fact, many of Los Cabo's' resorts even offer kids camps and kid-friendly events to make it easy to keep the little ones happy. A well-planned vacation can keep the kids busy for hours upon end, creating memories and stories to tell for years to come.
---
NICARAGUA
Nicaraguan Tourism Board – INTUR
Six ideal destinations to visit in Nicaragua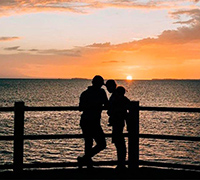 A destination that has an activity for all ages and sizes, from claiming volcanoes, surfing, enjoying the cold mountain regions, or simply exploring colonial cities, this Central American nation has it all. Here are six places where you can visit and enjoy with your family:
Granada, is one of the most colorful cities in the country and a favorite tourist destination for many people.
Playa La Flor, Rivas, where you can see hundreds of turtles arriving to lay their eggs.
Masaya Volcano, you can see the volcano's lava from close.
Estelí, has more than 100 murals with a perfect cool weather.
Ometepe Island, a dream place that has two volcanoes.
Pearl Cays, 36 islets of white sand surrounded by turquoise water.
Click HERE for more information.
---
PANAMA
Panama Journeys

Hotel Bocas Bali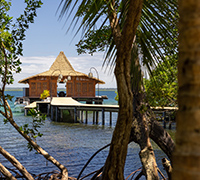 Architect Andres Brenes, best known for designing the world's sexiest hotel, has created another seductive masterpiece. Within sight of spirited Bocas Town in Bocas Del Toro, Panama, lies an extraordinary Balinese inspired over-the-water getaway, Bocas Bali, which rivals the most breathtaking resorts in the world. The resort's charismatic staff ensures a warm, unforgettable experience for our guests, who enjoy our rare blend of informal spontaneity in an elegant Caribbean setting.
For more information, contact marketing@panamajourneys.com
---
PERU
PROMPERU
Peru cements position as top birdwatching destination at Global Birdfair 2022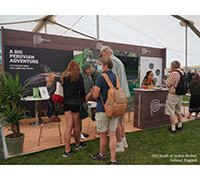 Peru made a remarkable comeback at Global Birdfair in UK —a prestigious international event for birdwatchers and nature lovers— cementing its position as a top birdwatching destination.
The most popular destinations among the visitors to the Peruvian stand were Cusco, Madre de Dios, Chiclayo, Amazonas, San Martin, Cajamarca, and Loreto.
The event took place from July 15 to 17 in Rutland (UK), bringing together more than 10,000 visitors and 240 exhibitors.
---
LimaTours
New report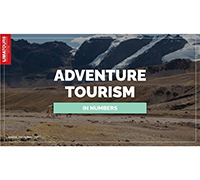 Did you know that Peru is among the top 5 adventure travel destinations in the world, or that the Inca Trail is looked up 22,000 times a month worldwide making it one of our most competitive products, or how about that adventure travelers already make 36% of Peru's inbound tourism? These are only 3 astonishing numbers that will open your eyes to the endless reasons of why Peru is the best destination to quench your travelers' thirst for adventure.
Download our full report HERE!
---
Tropic
Experience the Inca Trail – Tropic Style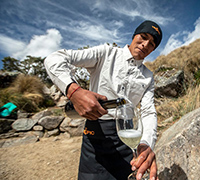 The Inca Trail is the stuff of legend and appears on many a bucket list. Tropic keeps the trek true to its heart while ensuring a deluxe experience for your travelers – it's adventure with comfort. From the first meet and greet to the glamping-style tents with raised beds, a table and overhead lamp; delicious food; and of course extra surprise Tropic-style touches – your guests will feel pampered throughout their journey.
Permits are released in October for the following year, so if your clients want to trek on specific dates, it's imperative that you start working on their trip early to ensure they can travel when they want.
Contact us for our itineraries and pricing: info@tropiceco.com
---
URUGUAY
Furlong Incoming Uruguay
Casagrande Hotel & Beach Club- José Ignacio, Punta del Este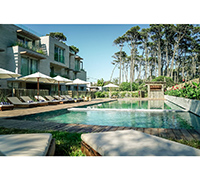 Casa Grande Hotel & Beach Club is located on José Ignacio's mansa bay, immersed in pine trees and a short walk to the beach and town. Jose Ignacio is one of the most charming towns on the Atlantic Coast of Uruguay. This fishing village has become one of the most exclusive tourist destinations in South America. It is perfect for people who love the beach and enjoy being away from the city.
The hotel offers over sized hotel rooms, and one, two and three bedrooms residential-style accommodations, providing the perfect combination of hotel services & amenities with apartment style comfort. It is open all year, with yoga, gym, biking, fishing, surfing, horse riding, and kayaking among the activities that can be enjoyed at the hotel.
More information: www.furlongincoming.com