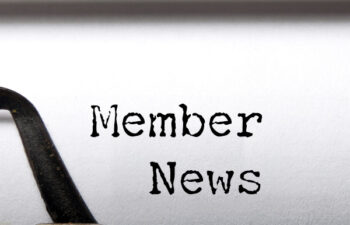 REGION-WIDE/MULTI-DESTINATION
Say Hueque Argentina & Chile Journeys
Award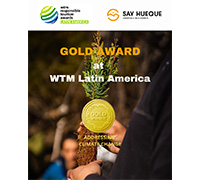 We are proud to announce that we have been awarded as GOLD WINNER at World Travel Market Latin America for Responsible Tourism in 2023.
Our company has been recognized in the category "Addressing Climate Change" for our reforestation project, "Our plan is to PLANT." Our goal is to donate and plant 20,000 trees.
We believe that committing to nature is the noblest of adventures, and we are proud to be doing our part to restore biodiversity, uplift local communities, and contribute to the land we love exploring.
This recognition further motivates us to continue making the world a better place. https://sayhueque.com/about-us/sustainability/
---
Vapues Travel
Panama & Nicaragua – Travel Shows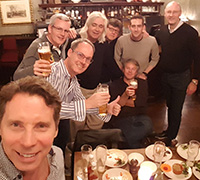 Over the years we have built a network of unique properties and services across the region, helping travelers from across the world to experience the best of Nicaragua and Panama in comfort and style. We are happy to introduce fresh and exciting new product and have just launched our schedule for 2023, planning to attend shows like LATA Expo, REMOTE and WTM. For the complete schedule, please see: https://www.vapues.com/dmc-services
Our dedicated team of Product, Sales, Marketing and Operations specialists will be on hand to help you deliver reliable and unforgettable travel experiences for your clients.
---
Aqua Expeditions
Aqua Expeditions Introduces SpaceX's Starlink Satellite Internet
Aqua Expeditions, a global leader in luxury small ship expeditions, introduced SpaceX's Starlink Satellite Internet on Aqua Mare, Aqua Nera, and Aqua Blu in March 2023 (with Aria Amazon and Aqua Mekong to follow suit by September 2023.) Aqua is now the only small ship expedition line to offer the groundbreaking technology on its voyages to the world's most biodiverse and culturally significant destinations.
"Our goal is to provide the best possible WiFi connection allowing guests to stay in touch with friends and family, particularly during our longer voyages of seven, 12 and 14 nights," says Francesco Galli Zugaro, CEO & Founder of Aqua Expeditions.
Guests will have access to two hours of complimentary WiFi per day and can purchase unlimited WiFi at $100 per person for the duration of the sailing.
---
Totally Latin America
Pleased to attend LATA Expo 2023
Totally Latin America is pleased to announce that they will attend the 10th Anniversary LATA Expo 2023 show this coming June! As experts in handcrafted luxury journeys in Latin America we are delighted to showcase our portfolio of exceptional travel experiences that we have built over the last decade. Contact LATA today to request your meeting with the Latin America luxury travel experts and expand your portfolio of destinations in the world's most rewarding travel destinations.
Come and see us!
---
Senderos
Senderos – high end, nature-based, sustainable travel experiences in Latin America.
Our partners Anakonda Amazon Cruises, Boena Wilderness Lodges, Mountain Lodges of Peru and Tierra Hotels are all currently running important promotions. See details HERE
We recently hosted a webinar with updates from Mountain Lodges of Peru which you can find HERE
www.senderos.co.uk / info@senderos.co.uk
---
SERVICES AND SUPPORT
WeTravel
Webinar – More Than Offsetting: Climate Action for Travel Businesses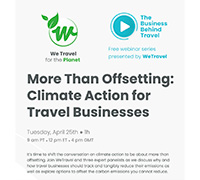 Join us for a free webinar on More Than Offsetting: Climate Action for Travel Businesses, as we discuss with experts the tangible steps that travel businesses can take in order to track, reduce and offset their unavoidable carbon emissions. Our panelists will be Christina Beckmann, Paloma Zapata and Court Whelan. Don't forget to register HERE. We'll see you there!
---
ANTARCTICA
Antarctica21
Antarctica21 launches Antarctic & Sub-Antarctic Sea Voyages season 2024-25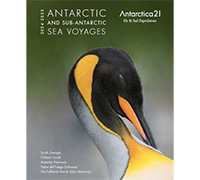 We're excited to announce our 2024-25 Antarctic & Sub-Antarctic Sea Voyages aboard Magellan Explorer and Ocean Nova. In addition to Antarctica, the collection includes destinations such as the Chilean Fjords, the Falkland Islands (Islas Malvinas), and South Georgia. With the launch comes a capacity-controlled early booking promotion that offers your clients the chance to save $1,000 per person on selected 2024-25 Sea Voyages booked before May 31, 2023.
For more information, please contact nkrumrey@antarctica21.com
---
Poseidon Expeditions
Photo cruises with Poseidon Expeditions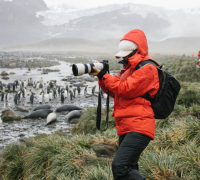 A Unique Experience for Adventurous Photographers.
A photo cruise is not just an ordinary cruise. It's a journey designed specifically for photographers of all skill levels. With a maximum of only 100 guests aboard, this intimate setting is perfect for capturing stunning shots of the Polar Regions. Accompanied by expert photo guides and like-minded travelers the guests will have the chance to exchange ideas and techniques. From sunrise to sunset, Poseidon will take the guests to the most picturesque locations, providing endless opportunities to create lasting memories.
Download our flyer HERE to promote this offer with your clients. Contact us for more information.
---
ARGENTINA
Estancia Los Potreros
End of Season Round-Up

The last 9 months have been some of our busiest we have ever had at Los Potreros. We have been focusing on our environmental footprint and have taken lots of steps to go Plastic Free. Whilst we have yet to reach our goal we are making fabulous progress with lots of new ideas to be introduced at the start of next season.
Our chefs have worked harder than ever developing a menu which features Argentine specialities and locally produced and seasonal foods cutting down our food miles. The menu has more vegetarian options than ever and we have also worked on developing our menu for dietary requirements including gluten free, coeliac and vegans.
---
ARGENTINA TRAVEL PARTNERS – ATP DMC
New Departure Terminal, the most modern in Latin America, at Buenos Aires' Ezeiza Airport.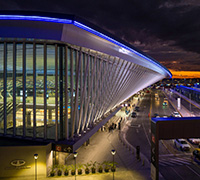 The Zeppelin's futuristic design in steel and glass is larger, more modern, and is 100% fueled by renewable energies.
It houses all Departures and can process up to 30 million passengers yearly. Terminal A will now be exclusively for international arrivals. 50,000 square metres, five independent check-in islands (150 desks), 68 self-check-in positions, 7 biometric data terminals, Immigrations booths for 2400 passengers per hour and self-service boarding pass scanners are some of the novelties.
There will be a Fast Pass service available for preferential access to Immigrations. Self-baggage drop-off direct from the parking lot, conveyor belts with 3D scanners increase security, and luggage can be instantly traced. They even have a Flow Management system that estimates the time it will take to get from Check-in to embarcation point.
---
BRAZIL
Gondwana Brasil
WHAT 'S NEW?
Hotel das Cataratas is among the 8 best in Forbes travel guide.
The Hotel das Cataratas, which belongs to the Belmond group, was the only one in the country and in South America to receive a perfect score. Read the full article HERE
Participation in the ITB edition in Berlin
Our director Camila attended the ITB event in Berlin, which is one of the largest tourism events in the world. She met with various partners and witnessed Embratur's work in promoting Brazil. See more HERE
End of visa waiver for foreign tourists
The Brazilian government will once again require visas for tourists from the United States, Canada, Japan, and Australia. Learn more HERE
---
CHILE
Skorpios Cruises
Nomads of Patagonia Route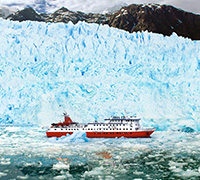 Skorpios Cruises reminds to all its partners about the operation of the special cruise "Nomads of Patagonia Route", which will sail out from Puerto Montt on Friday 6th of October, and will arrive to Puerto Natales on Friday 13th of October.
This 7 nights repositioning cruise, aboard the M/V SKIII, is an unbeatable opportunity to explore many of the most amazing and remote highlights of Chilean Patagonia, including Quitralco hot springs, Puerto Aguirre and Puerto Eden fishing villages, and Bernardo, Pio XI, Amalia, El Brujo and Bernal glaciers. To consult the dates, price and all details, please click HERE.
---
The Singular Patagonia
The Singular Patagonia will be open in winter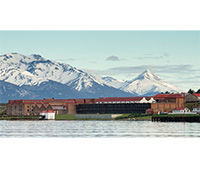 We're thrilled to announce that The Singular Patagonia will be open in winter!
After a short break in June, we'll reopen our doors to guests, offering a unique opportunity to experience this region in a brand new way. May, July and August will only have B&B option for now but there will be plenty to do—we'll be offering 15 distinctive excursions and activities—and fewer guests will mean a more intimate and reflective experience.
During those months SKY Airlines has announced three flights a week (Wednesday, Friday, and Sunday) to Puerto Natales, which is a short 15-minute drive from The Singular Patagonia. So guests can arrive, get comfortable, and quickly begin enjoying the splendour of winter in Patagonia.
---
travelArt
WINTER DREAM IN PATAGONIA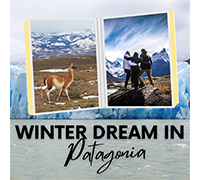 Discover the dreamlike landscapes of Torres del Paine National Park in winter, when snow-covered mountains reflect in the lakes. Enjoy the quiet to spot wildlife such as guanacos and pumas and take unique panoramic photos of the landscape.
After getting to know the capital of Chile, Santiago, and tasting one of the country's delicious wines in the nearby Maipo Valley, your onward journey will take you directly to the heart of Patagonia, where you will stay for 3 nights. Choose from a variety of excursions to Torres del Paine National Park offered by the hotel and let yourself be enchanted by the natural beauty of this region.
For more information: info@travelart.com | www.travelart.com
---
Turavion
WATCH BLUE WHALES IN CHILOÉ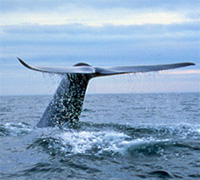 Chile is a great destination for wildlife watching. In the Chiloé archipelago, it is even possible to see blue whales or other impressive marine animals. The Corcovado Gulf is one of the most privileged areas to see blue whales. In Tantauco Park, south of Chiloé, you can go on kayak expeditions to see these oceanic giants. Another place where you can go whale watching is in the northern part of Chiloé Island, in Puñihuil, 25 km from Ancud. Besides whales, you can also see other sea animals such as Peale's dolphins and Chilean dolphins. The best chance of a whale sighting is with experienced guides who will take you out to sea to areas where these wonderful animals are most likely to be found.
More information: incoming@turavion.com | www.turavion-incoming.com
---
Hotel Las Majadas
PROMOTION HOTEL LAS MAJADAS : Full Experience Program 3 x 2 !!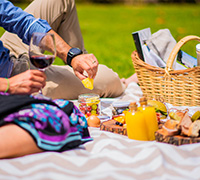 For the purchase of a 2-night Full Experience program, the third night is on us.
Valid only for the European Market – From May 15th – December 15th , 2023
Includes : Accommodation, full board, open bar, Majadas activities subject to availability, (one full day excursion or two half days) and transfers from Santiago or Santiago Airport to the Hotel and v.c.
contact : George Horney at ghorney@lasmajadas.cl
---
COLOMBIA
Colombian Journeys
THE COLOMBIAN GOVERNMENT REMOVES TRAVEL RESTRICTIONS FOR COVID-19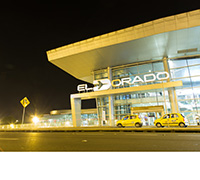 We inform you that as of April 5th, Colombian travelers are not obligated to show the Covid-19 vaccination card, or a negative Covid-19 test result on arrival to Colombia. Additionally, it is no longer necessary the use of facemasks on the plane or completing the "Check Mig" form.
However, we invite all our passengers to continue creating awareness on self-care and hand washing procedures to keep on enjoying their travel safely.
---
COSTA RICA
Journey Costa Rica
Company Update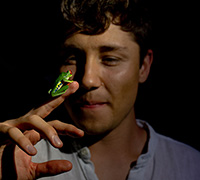 Launched in September, our fledgling company has come a long way in these past 8 months. We've welcomed 200+ intrepid travelers who have explored every corner of this breathtaking country alongside us. Yet, it's not just the numbers that make us proud. It's the impact we've been able to create. Our guests have been awe-struck by the highly personalized service we offer and travel partners have valued our quick response times and innovative itineraries.
We've also been able to give back to local communities and the environment by supporting the Bosque Vivo reforestation/education project. We are immensely grateful to our partners who have shared our vision and believed in us. Looking ahead, we're eager to continue growing and giving back together, fueled by our unwavering passion for travel and adventure.
---
Tam Travel Corporation
New Luxury Resorts to Open in Costa Rica Adding Further Glamor to Guanacaste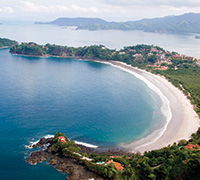 Costa Rica, known for its beautiful beaches, lush rainforests and breath-taking views is a hot spot for world-class luxury hotels.
Discover the one-of-a-kind experiences only found in Costa Rica with TAM Travel Corporation, Costa Rica's first, most experienced and top DMC and Tour Operator. A tropical paradise awaits.
---
Hacienda AltaGracia
New inclusion – Hacienda AltaGracia – COMPLIMENTARY DOMESTIC CHARTER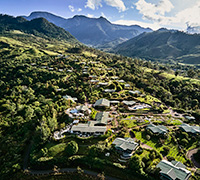 Exclusively Available for Summer | Launching May 1 – September 18
Our all-inclusive rate makes your stay effortless, now even more with complimentary shared domestic charter, available twice daily.
Daily Shared Charter Flight Schedule
SJO to ALG | 9:00 AM & 2:30 PM
ALG to SJO | 10:00 AM & 3:30 PM
Call (855) 812-2212 or inquire at alg.reservations@aubergeresorts.com
This summer, arrive to Hacienda AltaGracia with ease and convenience via shared daily charter, exclusively offered with our compliments.
YOUR STAY INCLUDES:
– TRANSPORTATION: Direct, round-trip air transfers from SJO to ALG via shared charter
– FOOD & BEVERAGE: All meals and non-alcoholic beverages
– PROGRAMMING: Daily adventure, culinary and wellness activities
– PERSONALIZED STAYS: A dedicated Compa – your experience designer and guest liaison
Terms & Conditions apply.
---
ECUADOR/GALAPAGOS
Bradt Galápagos Wildlife – new edition!

Amazon Rainforest's FIRST-EVER Canopy Exploration Crane Unveiled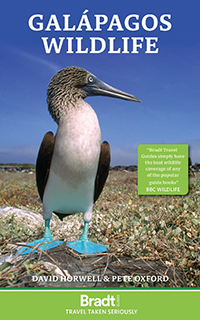 This new, thoroughly updated and lavishly illustrated fourth edition of Bradt's Galápagos Wildlife is packed with information and magnificent pictures to aid in identifying key species, all in an easy-to-carry format that covers everything from the wildlife that you're likely to encounter, whether flying in the air, running along the ground or swimming underwater, to a succinct history of the islands, their habitats and volcanic origins. This guide includes the most detailed descriptions and maps of the main visitor sites of any book in print, so you can see where a boat will land and what can be seen there – enabling you to plan effectively for a rewarding visit. An overview of conservation efforts is also included, as are unique island trail plans for those looking to explore.
Written and illustrated by two expert-naturalist guides, who have both been visiting the islands for decades, this new edition covers all the latest information, from the discovery of an 'extinct' tortoise species not seen for over 100 years on Fernandina island and the discovery of new rare 'pink iguanas' on Isabela island's Wolf volcano (the highest point on the Galápagos), to the change in taxonomy of 'Darwin's finches' and the new species status of the almost-extinct little vermillion flycatcher. Snorkelling with sea lions, penguins and sharks at Devil's Crown, Floreana is included, as is kayaking in pristine locations such as San Cristóbal's Cerro Brujo.
Travelling to the Galápagos is a rite of passage for serious wildlife enthusiasts. Now with more detailed descriptions, more photos, and updated information on conservation efforts, Bradt's Galápagos Wildlife is the perfect companion for this once-in-a-lifetime trip.
---
Sacha Lodge
Amazon Rainforest's FIRST-EVER Canopy Exploration Crane Unveiled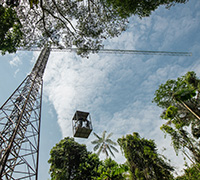 Sacha Lodge, one of Ecuador's premiere jungle lodges, is thrilled to unveil the Amazon's first Canopy Exploration Crane. Guests will fly 140-feet to explore nearly two acres of the rainforest canopy in an elevator-like metal basket suspended from a 130-foot jib (the arm that extends horizontally from the crane).
This new attraction is the only one of its kind in the Amazon. It offers a 360-degree rotation by remote control and the metal basket can go forward and backward, up and down, for a redefined and exclusive way of experiencing the Ecuadorian Amazon. Additional unique attractions include one of the only ridged, self-standing, suspension canopy walkways in the world, a Lake pool, protected by a mesh cage also the only one of its kind in the Amazon, and more.
---
Metropolitan Touring
A SOLAR-POWERED STAY IN THE GALAPAGOS ISLANDS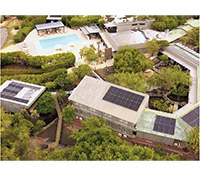 Over 350 solar panels installed at the Finch Bay Galapagos Hotel
We're convinced that sustainability must be at the heart of everything we do. Making the most of our hotel's location right on the Equator, we committed to a renewable, clean and infinite source of energy: the sun.
We're therefore delighted to share the news that we installed 364 solar panels at the Finch Bay in Puerto Ayora, on Santa Cruz Island. The panels are set to produce 300,000 kW h every year and reduce our carbon emissions by over 86 tons per year.
The solar panels will generate approximately 50% of the hotel's electricity requirements, lessening our reliance on the fossil-fueled grid of Puerto Ayora.
---
Aqua Expeditions
Aqua Mare Departure: New itinerary 4 Night East in October.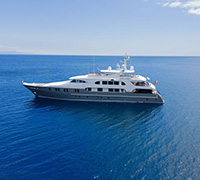 We are pleased to announced our 4-NIGHT SPECIAL ITINERARY on OCTOBER 9-13, 2023 onboard our Aqua Mare: The Galapagos Islands' first true superyacht experience which offers an adventure across volcanic islands for up-close encounters with epic wildlife found nowhere else on Earth.
Aqua Mare is the first true superyacht based in the Galapagos Archipelago available for FIT and charter. Italian CRN yacht design and build, designed by Francois Zuretti. 50 m explorer superyacht with spacious social spaces including three dining areas, beach club and sundeck. Largest Owner's Suite of 80 m2 in the Galapagos. Lloyds class and ISM compliant. Underway stabilizers for maximum comfort. Two custom military-grade expedition tenders catering to 8 guests per guide. Renowned consulting chef Pedro Miguel Schiaffino offering world-class cuisine.
---
Latin Trails
SEAMAN JOURNEY UPDATE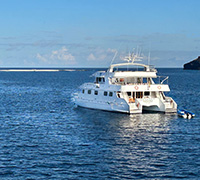 Seaman Journey, the ideal catamaran for holidays with family and friends in the beautiful enchanted islands, 3 base itineraries that can be combined based on the expectations of travelers who decide to visit the Galapagos.
The Seaman Journey tours the main islands of the archipelago and several islets ideal for daily adventure activities, visiting the most interesting and historical places of each destination on the itinerary, travelers will discover the unique fauna and flora that make this destination a dream place.
Passengers have the possibility to sail the archipelago for 4 to 15 days, where every minute counts. Check out the new images of the Seaman Journey HERE
---
Via Natura
Anniversary, New Image, and New Opportunities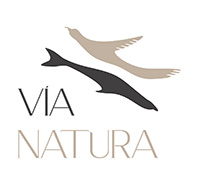 Via Natura is celebrating 30 years crafting bespoke, life-changing experiences in Ecuador, the Galapagos Islands, and Peru, and we are launching a new corporate image reflecting our new vision and exciting opportunities in our horizon.
We are getting everything ready for LATA Expo where we will announce two exciting projects: Hermes Mega Catamaran, Galapagos' Newest Luxury Cruise, and Via Natura's Endemic Tree Reforestation Program in the Galapagos. Make sure you include Via Natura in your prefered companies on the Expo's system to guarantee an appointment at the show. Otherwise, contact us at dandrade@vianatura.com to schedule a visit in your office.
---
Tropic
Tropic Welcomes the Sea Star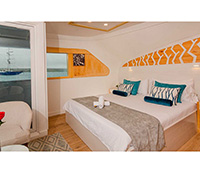 We are proud to welcome the Sea Star to our property collection! A local Galapagueno family made their dream project come to life – running and operating a yacht in the Galapagos. The yacht has capacity for 16 guests with seven spacious suites (including optional connecting suites) – each with private bathroom, air conditioning and panoramic windows to enjoy the wonderful landscapes of the islands.
The Sea Star offers excellent combination of space, comfort, and exclusivity with an emphasis excellent service, along with pride in a high level of environmental and social responsibility. The Sea Star guides are being incorporated into the Tropic Guardians program. Other amenities include outstanding cuisine, a large solarium with shaded and uncovered areas, two Jacuzzis and included snorkeling equipment and kayaks. Contact us for availability.
---
Anakonda Amazon Cruises
Special Offers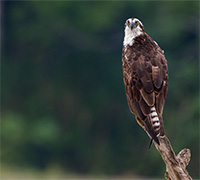 SELECTED DEPARTURES
Your guests can experience the Ecuadorian Amazon and take advantage of our limited-time offer on select departures from April to August, featuring special discounts for all travelers:
Solo Travelers: 50% OFF the single supplement
Couples:
Manatee: 30% OFF for the 2nd guest
Anakonda: 40% OFF for the 2nd guest
Families of 3: First guest under 12's cruise FREE
This is an opportunity for your guests to book by June 30 and indulge in a truly unforgettable vacation.
See Selected Departures. You can download our flyer HERE to promote this offer with your clients.
Contact us for more information at info@anakondaamazoncruises.com
---
Exclusive Ecuador
GALAPAGOS PROMOTION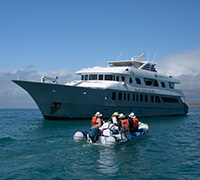 Encourage your passengers to take our cruise from October 22 to 29 on board the M/Y Galapagos Spirit and get a special discounted price for this particular departure. Our cruises are led by the best Naturalist Guides in Galapagos. Feel free to send us a direct email at information@exclusiveecuador.info
---
MEXICO
Journey Mexico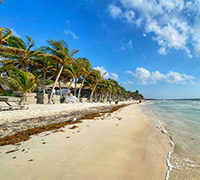 The seasonal presence of sargassum seaweed on the beaches of the Mexican-Caribbean continues to be a concern to many travelers. In response, we've created a resource to help our partners navigate the situation with their clients. We invite you to read more about what can be expected when vacationing here during the summer, how local authorities and hotels are handling the situation, and a overview of our favorite hotels with strong clean up efforts. Be sure to check back frequently, as it's updated on a monthly basis during the spring and summer months.
https://www.journeymexico.com/blog/update-on-sargassum-seaweed-affecting-mexicos-beaches
---
Belmond
Maroma, a Belmond Hotel, Riviera Maya – reopening on 3rd August 2023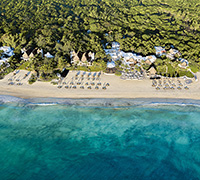 In the beating heart of the Riviera Maya, a secret haven awaits. Maroma, a Belmond Hotel, blends Mayan mystique with refined vitality between the jungle and the wide-open sea. Recently transformed with a more contemporary allure, this secluded hideaway captivates with the sights, sounds and scents of authentic Mexican culture. Guests enjoy tailor-made activities, such as swimming in cenotes and archaeological tours.
At Maroma Spa by Guerlain, unrivalled wellness rituals include a traditional temazcal and cacao ceremonies. Beachfront restaurants offer zingingly fresh, mouthwatering cuisine while the bars serve up artisanal mezcals and rare Mexican wines. Though concealed and enveloped in nature, Maroma is easily accessed from Cancun Airport.
---
Los Cabos Tourism Board
It's Time to Play a Round of Golf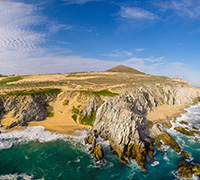 If your idea of golf heaven is a diverse array of spectacular courses woven into a dazzling seaside landscape, Los Cabos is the destination for you. Only in Los Cabos do emerald green fairways tumble down from cactus-studded foothills to meet the sea. Golfers tee it up on world-class layouts built by design legends such as Jack Nicklaus, Tom Fazio, Greg Norman and Robert Trent Jones, Jr.
Players will enjoy great golf due to year-round blue skies, brilliant sunshine and cooling sea breezes. With 18 courses currently open for play and more on the drawing board, Los Cabos continues to dominate the golf scene in Latin America.
---
NICARAGUA
Nicaraguan Tourism Board – INTUR
12 Tourist Routes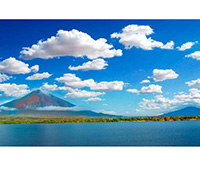 In order to promote the country for tourism, taking advantage of its potential, attractions and main socioeconomic activities of each department and region, "12 Tourist Routes" have been designed, trying to appropriate more of our identity, heritage, roots, natural and cultural resources.
Nicaragua is a charming destination that makes visitors fall in love with its originality, authenticity, and unforgettable experiences. Here We present the 12 tourist routes of the country: Route of the Segovias, Matagalpina route, Jinotegana route, route of the heritage cities of Granada and León, route of our Great Lake Cocibolca, route of the Volcanoes, route of our San Juan River, route of the artisan towns.
See HERE for more information
---
PERU
Amazonas Explorer
Peru is BACK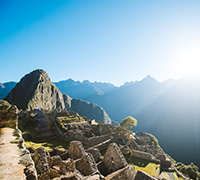 At last, the dust has settled in Peru following the protests of late last year. With all roadblocks cleared (figuratively and literally) now is a great time to put Peru back on your radar. There are still a few Inca Trail permits remaining available throughout the year and, as always, we know the best ways to ensure our guests enjoy a rarely experienced side of Peru.
https://amazonas-explorer.com/protests-peru-2023/
---
Condor Travel
Peru is BACK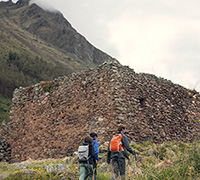 Make the most of your visit to the Sacred Valley with this fantastic full-day option we have designed for nature lovers and food advocates. Begin with a soft hike through valleys surrounded by terraces to Pumamarca archaeological site– a fantastic opportunity to learn about Inca agriculture techniques!
The route descends to Ollantaytambo – chosen as a must-visit destination in 2023 by Time Magazine. You tour the imposing fortress and walk around its cobbled streets: a living Inca town that maintains the original Inca urban planning! The last stop is a refreshing craft beer tasting at "Cerveceria del Valle" and the production plant. Contact your account executive to know more about this unique experience.
---
Limatours
#AlwaysWelcome: Along the trails of the south of Peru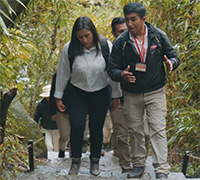 We are excited to share that the leaders of our teams have just returned from an inspiring journey along the southern trails of Peru. They travelled to reconnect on site with our decentralized offices and suppliers, but also to personally welcome you to Arequipa, Puno, Cusco and Machu Picchu. Join us on this [two-minute journey] across the stunning landscapes and encounter Peru's renown hospitality. From Machu Picchu to Lake Titicaca and beyond, our destinations await your visit!
---
Tropic
Get Off-the-Beaten-Path in Chachapoyas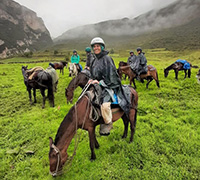 We have always maintained that Peru is a great destination for discovery and we continue to explore and offer destinations that are outstanding but more off the beaten path. The northeastern region of Peru is home to a beautiful cloud forest where the Chachapoyas culture flourished.
This lesser-known area of Peru is a hidden treasure for travelers passionate about archeology, nature (especially birdwatchers!) and adventure. Tropic guests can expect trekking and horseback adventures, immersion into local customs such as weaving and cooking traditions, and the chance to experience day-to-day life in this special part of Peru. This is a creative, unique addition to a more traditional itinerary in Peru. Reach out to us for more information or to see a sample itinerary.