NEWS FROM LATA FOUNDATION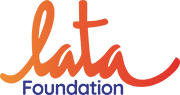 Following the success of our recent #Peru25for25 campaign, the LATA Foundation are looking for keen, dynamic volunteers to join our fundraising team.
If you would like to know more please contact: jude@latafoundation.org
For more information about the LATA Foundation, click HERE.
---
NEWS FROM UK MEMBERS
The Derek Moore Foundation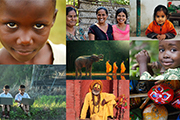 "Tales of a Rogue on the Road – travels laced with fun, adventure and a lot of luck"
is a book by Derek Moore, AITO Deputy Chairman and founder of Explore, about his years on the road in Latin America (and much of the rest of the world).
---
Quark Expeditions
New Ship Launch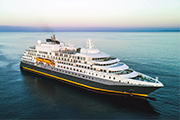 Quark Expeditions is now the official owner of Ultramarine, a game-changing vessel in Polar travel.
The 128-metre Ultramarine will accommodate 199 guests and with its two twin-engine helicopters and 20 quick-deploy Zodiacs, will offer the most robust portfolio of off-ship adventure options in the industry, allowing guests to customize their polar experience. These include flightseeing, heli-hiking and helicopter-supported alpine kayaking, among others.
Ultramarine will sail her first Antarctic voyage later this year. Learn more about the features of Ultramarine HERE.
---
tranquilico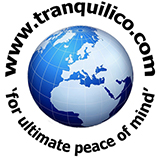 This is your Pit Stop – Use It! – you were whizzing around at full speed until you were suddenly called into the pit for a stop.
Like a formula 1 car – this is the time to get some much needed maintenance, tune the engine, change the tyres and get ready to be released back onto the track for more laps to come – So review your Health, Safety & Crisis Management Procedures now – we can help!
For more information, please contact us at safety@tranquilico.com.
---
Sanderson Phillips
New online travel safety training course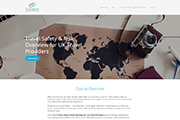 UK-based consultancy Sanderson Phillips has launched an e-Learning course in conjunction with Travilearn, aimed at tour operators and travel companies.
The hour-long course provides an introduction to Travel Safety & Risk Management, explaining why travel safety is so important and focussing on key risk areas in accommodation, transportation and activities & excursions. Case studies and practical takeaways are supplemented with knowledge checks in each module and learners will receive a certificate of completion.
Bespoke add-on video training sessions can be planned to tailor-make the content as required.
---
REGION-WIDE
Vapues Travel
Volcano Adventure in Central America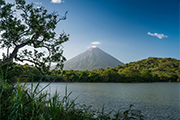 Steeped in legend and surrounded by lush countryside, the towering volcanoes of Nicaragua and Panama are an iconic feature of Central America, and no vacation is quite complete without spending a little time in the shadow of these giants.
Whether your clients are looking for adventure, culture or relaxation, at Vapues Travel we've curated a range of immersive experiences and fantastic accommodation to show the very best of Panama and Nicaragua's volcanic regions.
For inquiries or a dedicated webinar, please contact us at info@vapues.com
---
ANTARCTICA
Antarctica21
Antarctica21 offers a dedicated departure for photography groups in season 2022/23
A Classic Antarctic Air-Cruise (OCN17-CA, February 11-18, 2023) has been customized to support the needs of instructor-led photography groups.
Antarctica21 provides the voyage as a platform upon which photography companies can build groups led by their own leaders.
Several unique features that will be of interest to groups dedicated to landscape and wildlife photography have been arranged, including access to dedicated expedition guides and increased weight limits for baggage. If you would like to organize a photography group, please contact nkrumrey@antarctica21.com
Note that the departure is only available to groups; it is not available for individual FIT sales.
---
ARGENTINA
Furlong Incoming Argentina
Webinar Total Solar Eclipse in Antarctica
Antarctica during a Total Solar Eclipse – WEBINAR, MAY 11th, 2:30 pm (London Time)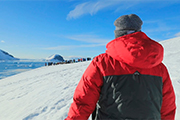 We invite you to the presentation of the most important adventure for 2021!
The team of the experts that has carefully planned the exploration to watch theTotal Solar Eclipse, and designed the route, specifically mapped to magnify the view of this impressive astronomic event on December 2021, will join us to bring you all there's to know about this magnificent trip.
Be a part of the adventure and register HERE!
---
Estancia Los Potreros
Responsible Tourism at Los Potreros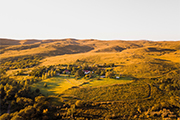 We pride ourselves in being an organic and eco-friendly farm. Not only is most of our food produced on sight or locally sourced but all our energy needs are supplied by our solar and wind generating facilities on the farm.
New water filters have reduced our use of plastic bottles to a minimum, and solar heaters reduce our needs for propane gas. Cattle farming, slow on the uptake of carbon reduction methods and techniques, is now adapting rapidly and Estancia Los Potreros is at the forefront of some of these initiatives.
For more information, please visit our website.
---
ALCHEMY DMC Argentina
Fly Fishing Paradise in Southern Patagonia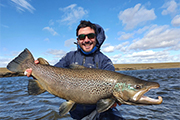 As Alchemists, travels are an essential part of our beings, our hearts. Our Founder & Managing Director Sergio Pizzagalli, is a passionate angler and recently explored Rio Grande waters, in the heart of Tierra del Fuego Province at "Estancia Maria Behety".
The fishing season is coming to an end, and it was a success to spend a week in March surrounded by unique landscape, the best "asados" and fine wine, uncountable memories, and moreover, the possibility to land the biggest trouts of his life…
We invite you to check our high-quality fly-fishing destinations through the following LINK.
---
Argentina Travel Partners – ATP DMC
New Experience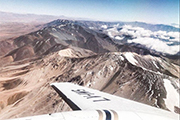 Introducing this new experience: flying in a private aircraft from SALTA airport to classic destinations of NORTHWEST ARGENTINA.
The Puna, Cachi and Cafayate. Pressurized cabin and good sound proofing, this is a new alternative to the traditional tours, enjoying unique views over some of the most beautiful landscapes that Argentina has to offer combined with a selection of the best sites to visit on the ground.
Here we have more information – Salta Something Different
---
BOLIVIA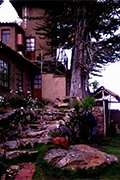 Crillon Tours
We are aware that the resilience action of tourism activity is a global issue, however Bolivia -step by step- is complying with its vaccination agenda, with some small bureaucratic delays, but we will reach our established goals as we have previously advised. Meanwhile, we participate in virtual meetings and international video-conferences, helping us this way to provide our clients an updated offer according to this new stage of World Tourism.
Until then, greetings from our "Posada del Inca" on magic Sun Island.
---
BRAZIL
Walpax Brazil Travel Partners
New Bio Park in Rio de Janeiro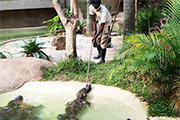 Opened on March 2021 using a different concept of zoo, the park will enable visitors to walk around on overpasses, acrylic tunnels, and even boats within the park. Enclosures have no more bars separating the animals from the people, which improves the experience for visitors and provides a suitable environment for the animals.
Six large biospheres represent ecosystems, such as the Rainforest, the African Savannah, and the Biosphere of Birds, among others.
For more information about Walpax Brazil Travel Partners, CLICK HERE.
---
Havas Creative Tours
Jalapão Eco Lodge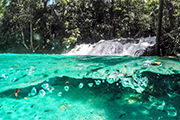 In the middle of the Brazilian savannah, Jalapão Eco Lodge is located within Jalapão State Park. This is still a relatively isolated region of Brazil and without many hotel facilities around, so it's quite a chance to experience the lush beauty of Jalapão in comfort.
The lodge has one bungalow and four huts. The bungalow is made of masonry with a straw roof. Great for a couple or a family of up to five people and with a panoramic view of Jalapão Mountain.
To find our more about this, please visit our website.
---
CHILE
Chile Travel
Latest developments in the Chile Travel Industry 2021
Announcements continue to be made to boost and revive the industry with different initiatives, from opening new hotels and new air routes to the reinforcement of Covid-19 biosecurity protocols.
More information at: http://tradenews.chile.travel/en/latest-developments-in-the-travel-industry-2021/
---
Chile Travel
Sustainable energies in Chile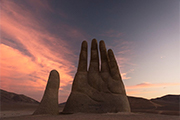 Sustainable energies are those obtained almost without limit from non-polluting natural sources such as the wind, the ocean, the sun, and the energy from the depths of the earth. Although this may sound like a dream for many, in Chile, it is already a reality.
In 20 years, all the electric power needed in our country will likely come from clean sources, and Chile could even export power to other neighboring countries. The proposed target was to reach a generation capacity of 20% of the country's energy matrix by 2025, but that goal was already achieved six years ago!
---
travelArt
In March, the sustainable tourism project "RUTAS ANCESTRALES ARAUCARIAS" won the prestigious German "TO DO 2021 Award".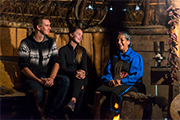 This award annually recognizes a global tourism experience that involves local people in its planning and implementation and also promotes equal opportunities and social progress in the community. There are seven different routes that offer experiences from one to eight days and introduce the visitor to the way of life and culture of the indigenous Mapuche people.
You will learn about the gastronomy of the region, participate in handicraft workshops or visit seed-protecting vegetable gardens and indigenous forest trails. Watch the video HERE.
info@travelart.com | www.travelart.com
---
COLOMBIA
Colombian Journeys
Useful material about Colombia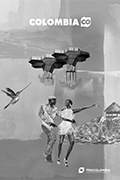 We want to introduce you the new Colombia Magazine, which presents our country through stories that highlight our touristic offer, in a novel format.
The magazine consists of 9 modules that contain information related to vacation tourism products, to meetings and air and sea connectivity. It was launched last year, has been updated and we think it can be useful to your clients in content and promotion of our country. It is available in 5 languages: Spanish, English, French, German and Portuguese.
You can download it HERE.
---
Metropolitan Touring Colombia
Araucana Lodge in Cali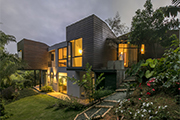 We are constantly looking for new experiences for our beloved explorers and, last week we were able to spend three days at this wonderful place close to Cali called Araucana Lodge.
It is designed specifically for birders and nature lovers, with spacious rooms and all the comforts.
Nestled in a bamboo and palm grove on a 'finca' in the Western Andes of Colombia at 1600 meters above sea level, with a delightful 20 acres of Andean forest, a vegetable farm, and gardens with a cool climate make this a must-go place if your clients want to visit Colombia.
---
KonTour Travel Colombia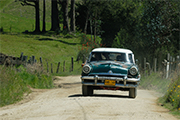 Travelling with a rental car is one of the most individual and flexible ways of exploring Colombia. And it gives your clients a lot of control about with whom to be in contact. Self-driving in Colombia is perfectly possible and safe.
Have a look at two sample itineraries and/or get in touch with us to learn more about self-drive tours in Colombia.
Here are our itineraries:
---
COSTA RICA
Travel Excellence
The Team at Travel Excellence continues to work harder than ever
With great enthusiasm, we inform you that during the last months we have worked on new tools that we hope are very useful for our clients.
First, the renewal of our website www.travelexcellence.com to refresh the image of the site and the creation of new informative content about Costa Rica – including a section with the most up-to-date information on the COVID-19 situation.
Also, the preparation of a digital catalogue with our restaurant recommendations in the different areas of Costa Rica, which includes the most important details of each one.
---
ECUADOR/GALAPAGOS
Metropolitan Touring Ecuador
New wellness programme in Ecuador
From November, Mashpi Lodge and Finch Bay Galapagos Hotel will launch a new 'Forest-to-Coast' wellness package.
At Mashpi Lodge, guests will experience self-guided sunrise yoga, birdwatching, ethnobotanical hikes, wild swimming in a waterfall before an al fresco massage at the same location. Meals come from Mashpi Lodge's new wellness menu.
At the Finch Bay Galapagos Hotel, guests will explore the island with SUP lessons, surfing, kayaking and mountain biking. Wellness experiences at the new spa are inspired by the surrounding landscape, and come nightfall local naturalist guides will lead a stargazing session. Meals come from the new plant-based menu.
To find out more about Metropolitan Touring, CLICK HERE.
---
Galagents
Travellers around the world are wondering what destinations are safe to travel during these uncertain times, Galapagos is in one of the top destinations that has implemented strict biosecurity protocols for all of them.
We have also implemented them successfully in our fleet and have not had any COVID case in passengers nor crew.
In the following video you will see some of our guests that already visited us. Watch our latest video: https://youtu.be/tjiO7cCTBOA
---
Napo Wildlife Center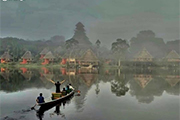 We are boosting our 4 days – 3 nights Premium Tour, as it has been the most requested one this year. It includes canoe trips along lakes and rivers, forest excursions, and birding experiences.
Your clients can now mesmerize with an incredible adventure, paddling a small canoe through the different creeks which are interconnecting with the Añangu lagoon, or hike on one of the 16 forest trails. Get a close-up view of the spectacular wildlife living in the Amazon Rainforest, a remote and safe travel area.
For more information, you can contact us HERE.
---
Montemar Eco Luxury Villa
Families at Montemar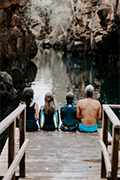 Raising a family in Galapagos has its perks and Roberto and Reyna, Montemar's owners and your hosts, know this well; they have explored all the activities that can be done on the islands with their own kids, and have selected the most rewarding experiences for families.
Kayaking, paddle boarding and surfing in amazingly clear waters; swimming and snorkeling with playful marine wildlife; hiking, cycling, and scootering along the islands, are some of the activities on offer.
More info at ventas@montemar.ec or www.montemar.ec
---
EQ TOURING
Summer discount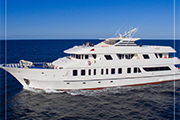 We have had successful charters this year on board the M/Y GALAPAGOS SPIRIT and we look forward to continuing doing so. Book a yacht charter this summer with us and get a discount of 10% for passengers traveling any time from June 1 to August 31.
Take advantage of this opportunity to charter a boat for your clients at less cost. For more information call us at +44-2033-724723 or email us at eqtouring@eqtouring.info
---
Via Natura Peru, Ecuador & Galapagos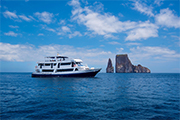 After a successful renovation of the Monserrat in Guayaquil in February 2021, our First Class 20-guest cruise boat restarted its cruising in the Galapagos in March 2021.
With the highest standards of biosecurity and with many happy customers to testify for the quality of our service, the Monserrat continues sailing through 2021 looking to create more memorable experiences for our future guests! You can read our great reviews HERE.
Please be posted on future mailings about the Monserrat's new look & feel!
---
Tropic Ecuador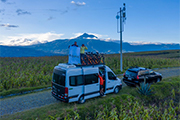 Travel desires have changed over the past year and we've been staying ahead of the curve to meet the changing landscape. Our new Adventure Vans give guests flexibility, privacy, independence and access to all of Ecuador Mainland's beautiful nature and wild places.
Even better, we customize the gear that guests will use on their adventures – from mountain bikes and stand up paddle boards for exploring, to gourmet picnic setups for a little outdoor pampering. Check out our NEW adventure van video HERE – and if you'd like an unbranded copy to use in your marketing, email us.
---
Anakonda Amazon Cruises
Feel the Amazon this year!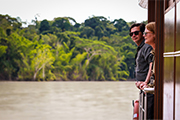 We are pleased to introduce you to our new Anakonda Amazon Cruises experience in compliance with the highest international biosafety standards. Watch the video HERE!
We also invite you to take a look at our Early Monkey and Selected Departures special offers for 2021 and 2022, so your guests will have the opportunity to be part of a once-in-a-lifetime experience to Feel Free, Feel Secure, and especially, Feel the Amazon!
Contact us for more information at info@anakondaamazoncruises.com
---
Condor Travel
Secluded Experiences in Ecuador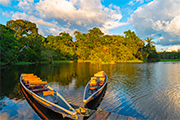 Ecuador's many wonders are open for safe travelling, its natural diversity creates dreamlike scenarios to escape urban life and enjoy outdoor living in remote locations, you can take a look at our remote lodges in Ecuador HERE.
Travellers who have been vaccinated will not require a PCR test rest, only their vaccination certificate. For more information on travelling regulations on this and other destinations, you can visit our COVID blog, HERE.
---
GUATEMALA
Maya Trails
New Escapes in Guatemala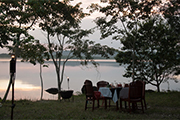 Guatemala is steeped in the rich and important history of the Mundo Maya. Our creative and resourceful team have crafted a new historical adventure, an Ancient Mayan pilgrimage through the heart of Guatemalan jungle: El Mirador, Holmul and Yaxha.
It's a one-of-a-kind journey on foot and by helicopter into the depths of the jungle! Your guests trek with members of the Carmelita community who share secrets of the surrounding forest. They'll dine by candlelight and camp near ancient ruins with an astronomer to interpret the night sky, while renowned archeologists unveil secrets of the hidden ancient Mayan civilizations by day.
To find out more, please get in touch.
---
GUYANA
Wilderness Explorers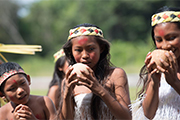 Wilderness Explorers is busy visiting remote communities of Guyana for a major series for National Geographic, including the Wai Wai of the deep south, the Warao of the north-west and the Awakaio of the highlands.
In Georgetown more restaurants and hotels are open and the vaccination programme is going well.
Contact claire@wilderness-explorers.com for virtual training, rates, itineraries and a selection of new images and videos to promote Guyana.
---
MEXICO
Los Cabos Tourism Board
Set Yourself Apart From the Rest of the World in Los Cabos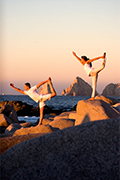 In our naturally distanced destination, everything comes together in Los Cabos for an experience that feels effortless. Exclusive experiences, outdoor adventures and farm-to-table cuisine await.
Los Cabos is the first destination in the world to have its health and safety protocols verified by Sharecare, a digital health company. Over 360 standards were verified by experts to minimize the risk of public health events.
When you are here, every day feels like an occasion.
---
Journey Mexico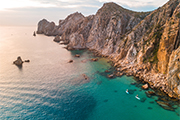 Journey Mexico is hopeful and confident in the imminent reactivation of travel from the UK and beyond. The vaccination rollout has proceeded slowly but surely; we anticipate an acceleration in the coming weeks.
We're proud of the strict adherence to the globally accepted health protocols and have developed a comprehensive suite of safe travel services above and beyond.
New hotel development and openings continue at an exciting pace. We look forward to welcoming you back when it's time and appreciate your continued support and collaboration through recovery.
---
PANAMA
Panama Journeys
Chiquirí Gulf is one of the best kept secrets in Panama. It is a fundamental part of the National Marine Park, founded in 1994 for the protection of 148-kilometer expanse of coral reefs and marine ecosystems.
Islands burst with flora and fauna, olive ridley sea turtles, hawksbill sea turtles and leatherback sea turtles choose them in order to nest; forests diffuse the racket of howler monkeys and pelicans fly around on and on in search of food.
This area is also famous for the unique accommodations such as Isla Palenque Luxury Private Island Resort & Islas Secas Luxury Resort.
To find out more about Panama Journeys, CLICK HERE.
---
PERU
LimaTours
LimaTours #FromHome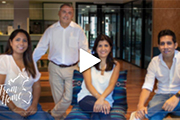 With the arrival of the pandemic, our homes transformed into a school, an office and a virtual meeting room. For us, who love to travel and share experiences, it was a tough change. However, we kept up the hard work and today more than ever we are proud of our work together.
#FromHome, we are still here, together, supporting each other and doing our best to get ahead. We share with you our experience.
---
Amazonas Explorer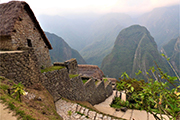 After a long drought in tourism, the introduction of the antigen test on arrival to Peru (giving tourists the chance to forgo the 2-week quarantine) has breathed a new life into tourism, and Amazonas Explorer is pleased to be welcoming tourists back.
30% capacity at spots like Machu Picchu and our brand new bubble tours – a completely private Peruvian travel experience – make Peru finally accessible to travellers.
For more information, please visit our website.
---
Aqua Expeditions

Private Expedition Charters in the Peruvian Amazon with Aqua Expeditions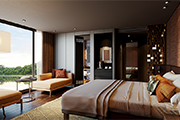 Travelling to remote and unique destinations in the comfort, privacy and safety of a small expedition ship is the ideal way to reconnect with our loved ones once the travel bans are lifted.
If your guests are planning to travel in a large group, Aqua Expeditions offers unparalleled, all-inclusive private vessel charter experiences for a once-in-a-lifetime adventure with savings between 10% to 15% in comparison to our regular rates per person. Dive into our private charter offering in the Peruvian Amazon and chose the right one for your clients.
Feel free to download our unbranded flyers of our Aria Amazon and Aqua Nera in English or Spanish and share them with your clients or in your social media outlets.
For more information, contact us at reservations@aquaexpeditions.com