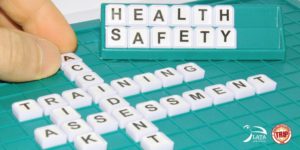 A security & medical briefing on the current status of Latin America, this event is for Risk Managers, H&S Managers, HR Professionals and Operations Managers
You will receive an in-depth overview of the security and health risks to travellers and overseas workers operating in Latin America. The briefing will include details of the political, security, environmental and health situation in the region. The health briefing will include significant disease outbreaks, the risk to travellers, how these diseases present and the treatment required. The intention is that delegates will be able to include the information within their existing risk management strategies and gain access to Collinson's expertise.
Collinson is a global leader in the provision of international medical, security and travel risk management services. They are trusted to look after the wellbeing of millions of travellers and expatriates in every country of the world on behalf of Multi-National Corporations, Governments, NGO's and Insurers. CLICK HERE for more information about Collinson.
Speakers:
Simon Worrell – Global Medical Director (https://www.linkedin.com/in/simon-worrell-46b82514a)
Peter Cooper – Global Security Director (https://www.linkedin.com/in/peter-cooper-44169427)
Schedule:
10:00 – Registration
10:30 – Latin America Security Briefing
11:15 – Break
11:30 – Latin America Health Briefing
12:15 – Q&A
12:30 – Light networking lunch
13:00 – End
For more details and to register, CLICK HERE