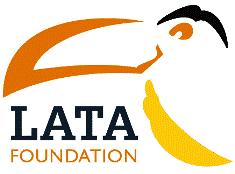 In 2017, the LATA Foundation has donated £50,000 to a range of grassroots social and environmental initiatives in Latin America making it the most successful donor year to date for the charity.
Created by the Latin America travel industry in the UK, the LATA Foundation's mission is to support grassroots projects throughout Latin America to help to transform lives, supply clean water, dental or medical support and offer practical training and skills to empower local communities.
Since it was formed, The LATA Foundation has donated in excess of £223,000 to a wide range of projects in Latin America.
In 2017, LATA has donated to 13 initiatives. Examples include:
The Condor Trust, Ecuador
An educational initiative enabling young Ecuadorians from low income families to attend secondary school and/ or have access to higher education.
The LATA Foundation has provided funds for the provision of uniforms, books and school materials. Now some of the first students taken on during the early years of the project have graduated from university and flourish in professional jobs, demonstrating how successful the whole cycle of support can be.
Vidarte Space, Brazil
Vidarte Space has several projects to help underprivileged children from the favelas of Rio de Janerio. Their main project, the Vidancar Dance School, is located in the Complexo do Alemao favela. It began in 2009 as an initiative to offer children from the favelas the opportunity to express themselves through the art of ballet. The school also provides other activities that these children wouldn't normally have access to.
The LATA Foundation is currently supporting the dance and football projects at Vidarte Space and thanks to the support of LATA Foundation donor Las Iguanas, has been able to install a new dance floor, mirrors and ballet barres.
Picaflor House, Peru
Picalor House is an educational charity working in the small town of Oropesa and other villages in the surrounding rural area 25km outside of Cusco, Peru, to provide after-school support to students and families. Picaflor also supports the local community through hygiene programmes, taps for teeth washing and stoves for local families, having a far-reaching positive impact on the wider community.
The LATA Foundation supports Picaflor House with English teaching resources such as text books and audio materials as well as financing an English language coordinator to help implement a new English teaching plan. The English teaching programme is core to Picaflor's strategy as it is one of the key skills needed by students in their state education and in the local employment market.
Knojel Community Centre, Guatemala
Konojel, which means 'All together' in Kaqchikel, the Mayan dialect spoken in the lakeside town of San Marcos La Laguna, was established to address the chronic malnutrition in the community. Every day, 60 of those considered most at risk are fed a hearty vegetarian lunch at the community centre.
In 2016, the LATA Foundation purchased kitchen equipment and furniture needed by the Konojel Comedor (tourist café) which was opened to help fund Konojel's daily lunch programme. In 2017, the LATA Foundation has funded a bathroom at the restaurant and is covering the running costs while they trial an evening service. Money that is made by selling papusas, pizzas and the local dish-of-the-day to tourists goes back into the daily lunch programme and also provides the women's cooperative with employment, business acumen and a steady source of income for them and their families.
Friends of Alalay, Bolivia
Friends of Alalay directly supports the Alalay Foundation, which was started in the early 1990's by a 19 year-old Bolivian student who passed street children every day on her way to university and was determined to do something to help. Alalay rescues these children from the streets and offers them a loving environment living together in family cabins. Alalay also feeds, clothes and educates the children and encourages them in their future working lives. Since it started, the Alalay Foundation has helped over 10,000 children and adolescents and works with over 1,000 children annually, in the cities of La Paz, El Alto, Cochabamba and Santa Cruz.
Previously the LATA Foundation has supported Friends of Alalay with several projects including refurbishment to the boys' welcome house in Santa Cruz. Currently the LATA Foundation is supporting some of the young people through vocational courses.
Tiempo de Juego, Colombia
Tiempo de Juego, a Colombian NGO, supports children and young people who are at risk of forced recruitment and violence in their communities. Through innovative arts, drama and music activities, the project encourages the children to explore the challenges they face in their daily lives and help them develop the skills to overcome these.
The LATA Foundation is also helping to fund professional training for young 'Tiempo de Juego' members who can become mentors or provide peer support, inspiring them to adopt and pass on essential values and skills and act as role models for other members of their community.
Abriendo Mentes, Costa Rica
Abriendo Mentes which means 'Opening minds' in Spanish is a small community-based project founded in 2009 which aims to empower individuals from two rural coastal communities in Costa Rica through innovative and engaging education programmes and activities including English and computer lessons, Zumba classes and lacrosse.
Throughout 2017, the LATA Foundation worked with Abriendo Mentes to help deliver their Youth Development Program focused on basic education, English-language and computing skills. These skills are critical in obtaining employment, particularly in the local tourism industry, which dominates the local job market. The funding also goes towards classroom rental, internet access, classroom supplies, running and transportation costs for the youth club.
Chris Pickard, Chairman of the LATA Foundations says;
"We'd like to take this opportunity to thank our supporters. Partnering with the LATA Foundation is an excellent way to support local communities and the environment in Latin America. Our projects are thoroughly vetted and closely monitored to ensure that funds are going where they are most needed.
Latin America is a very colourful and vibrant continent and increasingly popular for holidays. We would encourage all companies that operate within the region, as well as individuals looking to travel to Latin America to take a look at some of our projects and think about how they might be able to give back."
-Ends –
For more information on the LATA Foundation, please visit www.latafoundation.org or to discuss donations, please email ngude@latafoundation.org
For editorial enquiries, please contact Kate McWilliams (mcwilliamskate@gmail.com).