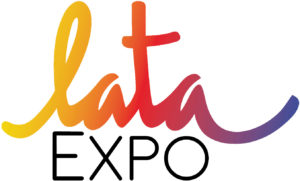 TRENDS AND STATISTICS
Global travel intelligence experts, ForwardKeys, has revealed key Latin American travel trends ahead of LATA Expo. The data based on confirmed air reservations illustrates that bookings to Latin America for the period 01 July – 30 September were down 90.1% year-on-year, slightly below the average global decline for inbound bookings (94.1%). Looking forward to Q4 of 2020, there are some signs of recovery with increased seat capacity to the region and a smaller year-on-year decline. On-the-book reservations to South America are down 80% year-on-year in Q4, whilst some destinations such as Mexico are showing more rapid signs of recovery (-52.2% y.o.y for Q4).
Looking at the travel period between October and December 2020, the top searched destinations in the UK are Brazil, Mexico, Colombia, Costa Rica and Argentina. The most popular searches on flight routes were
London – Cancun
London to Sao Paulo
London – Mexico DF
The data shows a gradual increase in flight capacity, following the reopening of key destinations with seat capacity growing considerably from mid-October, whilst fares to Latin America have dropped considerably (between 16 and 30% from key source markets). Likewise, the data illustrates a trend towards later bookings.
DESTINATION NEWS
Peru prepares celebrations for its bicentenary in 2021
In 2021, Peru will celebrate its bicentennial anniversary of independence. Organisers of the event have planned an extensive programme to showcase this historic event and celebrate Peruvian culture and heritage. Peru is keen to welcome visitors from all over the world to join in with the festivities and help celebrate this landmark anniversary. The programme of events is subject to the travel climate in the context of the global pandemic. www.promperu.gob.pe
Panama announces reopening of borders to international travellers
Panama has announced the reopening of its borders to international visitors from all countries on 12 October 2020. With COVID-19 still a worldwide concern, the Panama Tourism Authority has worked closely with the Ministry of Health, alongside other government authorities, to implement strategic health and safety protocols designed to keep both visitors and local communities throughout the destination safe during and after its initial tourism reopening.
All incoming travellers must present a negative COVID-19 PCR test upon arrival, which must be taken no more than 48 hours prior to arrival. Passengers must also complete an electronic affidavit (sworn statement) before checking-in to their flight, where they must agree to comply with all sanitary control measures outlined by the Ministry of Health. It is not a requirement for visitors to have health insurance for entry, however, it is recommended. www.visitpanama.com
Costa Rica's Playa Hermosa, named as the next World Surfing Reserve
Costa Rica's Playa Hermosa has been awarded the title of 'World Surfing Reserve', becoming the first beach in Central America to hold this title. Costa Rica joins the likes of the Gold Coast in Australia and Malibu in California, positioning itself as a world leader in surfing. World Surfing Reserves (WSR) is a programme created by Save The Waves; an international non-profit organisation dedicated to protecting surf ecosystems across the world.
The programme serves as a model for preserving wave breaks and their surrounding areas by recognising and protecting the key environmental, cultural and economic attributes of surfing areas. Every year, a wider variety of surf communities across the globe apply to receive the WSR title, which is awarded to just one destination. www.visitcostarica.com/uk
Los Cabos, Mexico, proves commitment to the environment with three new Blue Flag Certifications
Los Cabos has proven its commitment to the environment having received the Blue Flag Certification for three new beaches, bringing the destination's flag total to 22 beaches. Los Cabos is now home to more Blue Flag beaches than any other destination in Mexico, highlighting its superior cleanliness, water quality, security, and sustainability efforts, and offering travellers an excellent choice for those hoping for a more pristine seaside escape. www.visitloscabos.travel
The Island of Fernando de Noronha reopens its doors to visitors
One of Brazil's most celebrated tourist destinations, the paradisiacal island of Fernando de Noronha, has announced it is reopening to visitors. Tourists have been banned from the UNESCO World Heritage site since late March when the pandemic forced many parts of Brazil into partial shutdown.
Visitors will need to provide two types of test results in order to be allowed entry to the destination – a PCR virus test and an IgG antibody test – this will prove that travellers have been infected by COVID and have successfully recovered. These measures may seem extreme to some; however, the archipelago has had zero deaths since these controls were introduced by the government – highlighting the success of the measures. www.walpax.com.br/
NEW PRODUCT DEVELOPMENT
The Guyana Tourism Authority welcomes new product
The Guyana Tourism Authority has welcomed a series of new tours created by independent operators. Despite a challenging year for tourism, members of the sector have been working hard behind the scenes to ensure Guyana is continually developing its tourism infrastructure ready for the return of visitors:
The Seven Curry Tour: Partners Eon John and Jessica Hatfield have launched a new tour titled 'The Seven Curry Tour' which takes travellers on a culinary journey to discover one of Guyana's most famous dishes, seven curry. From purchasing the ingredients in Georgetown's bustling markets to preparing the dish, the tour is hosted by the charismatic "Singing Chef", Eon John himself.
Arawak Community Tours: Wakapoa and Lake Capoey: The couple have also launched tours visiting the remote Arawak communities of Wakapoa and Lake Capoey. These tours give visitors a real insight into Arawak tradition as the sites are two of the best examples of communities that have preserved their culture. Guests will discover more about their lifestyle, join them on fishing trips and wildlife spotting tours, cook with the villagers and enjoy cultural presentations from their hosts.
New Gordon Ramsay inspired tour: Wilderness Explorers has created a new tour retracing the steps of Gordon Ramsay on his most recent trip to Guyana with National Geographic as part of his 'Uncharted' series. The tour follows his journey from Georgetown to the remote indigenous community of Rewa and, like Ramsay, visitors will travel with local chef Delven Adams who will bring to life the unique and unusual cuisine of Guyana. Watch a clip of Gordon Ramsay in Guyana here (youtube.com/nationalgeographic).
Terra Group launches five new themed collections
Terra Group has launched five new themed collections this year, off the back of the success of their recently added Vino Mundo collection, which is dedicated to gourmet holidays around wine.
Trek 2.0 is a new version of their original Trek collection and will involve a deeper local immersion, while the Family collection will include dedicated treasure hunts throughout the holiday and local homestays. The Nature and Conservation collection will go beyond the classic safari, offering jungle survival experience courses and scientific expeditions, and their Live Like A Local collection will allow travellers to live the life of a gaucho for a week. Finally, Terra Group is offering a Following The Steps Of collection, whereby guests can follow in the footsteps of a famous explorer, such as Darwin, or authors, such as Neruda. www.terra-group.com
Furlong Incoming reveals range of new alternative experiences for travellers
Furlong Incoming has revealed a collection of unique experiences that allows travellers to learn about Argentine culture, living like a local and collaborating with the environment. The experiences range from planting native species in Isla Victoria, where visitors will be educated on reducing their carbon footprint; visiting the emblematic cooperative of urban recyclers, El Ceibo, to discover how to care for the environment through art; and meeting Maby, a local entrepreneur and teacher of northern pottery who teaches techniques that have been passed from generation to generation. www.furlongincoming.com.ar/newexperiences/
Walpax introduces new online Carnival experience
Walpax has created an innovative new online experience that will allow virtual travellers to tour the legendary Rio de Janeiro Carnival. Virtual travellers can learn about Carnival's history and embark on a backstage tour of Cidade do Samba, whilst also discovering how the costumes are designed and made. There is also an opportunity to learn a typical Carnival dance, whilst trying your hand at the drums with objects around the house. Finally, the tour ends with a demonstration on how to create the emblematic Brazilian drink, Caipirinha. www.walpax.com.br/
ACCOMODATION NEWS
El Chaltén expands its accommodation offerings
El Chaltén, a tiny mountain village in South Patagonia, and home to the UNESCO-listed Los Glaciares National Park and Mount Fitz Roy, has welcomed a new type of quirky and exclusive accommodation for its guests to enjoy. Chalten Camp is made up of a series of geodesic domes built on raised platforms within the native forest. A dome is a strong tent, built on a geodesic iron structure, covered with canvas, and insulated with a special material to keep travellers' as cosy and comfortable as possible in this enchanting setting. The lay out of the camp has been carefully designed to maximise the privacy of guests, ensuring both seclusion and panoramic views of Fitz Roy, with all the domes being joined by natural trails. Each dome is equipped with a wood-burning stove, a queen size bed and private bathroom, a generous supply of blankets, and homely interiors. For more information, visit www.sites.google.com/view/argentina-travel-partners/home
Islas Secas, Panama to reopen 16 December 2020
Islas Secas, an off-the-grid resort in Panama, is set to reopen on 16 December 2020. The resort features a brand-new accommodation option, the Tented Casitas, offering an 'under the stars' experience. The louvred wooden doors open out onto the wild jungle landscape, accompanied by a large outdoor hammock and lounge area on a wooden deck for stargazing. The resort has also undergone an extensive redesign, with the addition of a new spa. The spa tents are open to the elements and immersed in the jungle for a tropical, restorative, and grounding wellness experience. For more information, visit https://islassecas.com or contact islassecas@perowneinternational.com.
Napo Wildlife Center to introduce diverse range of new activities for 2021
The Napo Wildlife Center has developed some new and exciting activities for its visitors to enjoy in the new year. The centre has developed a stargazing activity, in which guests have the chance to learn about astronomy, as well as observe the stars and the Milky Way and understand how the local Añangu Community use their indigenous knowledge to read the stars. Other activities include an Origami class, in which guests will be using local leaves, offering an authentic twist to the traditional activity, and visiting a local medicinal farm, giving guest the opportunity to learn about the different plants that the Añangu community use to cure and prevent diseases or wounds. www.napowildlifecenter.com
AIRLINE NEWS
Peru resumes international flights as of 5 October
After seven months of closed borders, the resumption of international flights to Peru will begin on 5 October. The following countries will be able to fly to Peru: Colombia, Ecuador, Panamá, Paraguay, Uruguay, Bolivia and Chile. After this, new routes will be announced considering the evolution of the pandemic situation. To be able to travel to Peru, passengers will require a negative result from a COVID PCR test taken 72 hours before the flight. www.limatours.com.pe/
LATA Foundation Emergency Covid-19 Appeal
In June 2020, the LATA Foundation set up its emergency Covid-19 appeal in a response to the devastating impact the global pandemic is having in Latin America. The appeal provides small grants to a range of charities and organisations that have been severely impacted as a result of the global pandemic. Since establishing the appeal, the LATA Foundation has supported nine emergency projects with funds carefully allocated to ensure that support goes to those who are most in need during these challenging times. The latest projects to be confirmed include:
XtraOrdinary Women supports women from low income and high-risk environments in Nicaragua with free training, emotional support and job placement programmes, as well as support to set up their own small businesses. The grant will help these women, some of whom have set-up small businesses, to survive throughout the pandemic.
Sinal do Vale is a charity and learning centre located in Duque de Caxias in the state of Rio de Janeiro, Brazil. The aim of the organisation is to encourage and support sustainable policies and the regeneration of communities, food systems and forests through education. The Covid-19 grant will cover the cost of food baskets for between 35-40 local artisans who are not able to sell their wares due to the pandemic.
Healing Venezuela is a volunteer-run organisation which aims to alleviate the health crisis in Venezuela offering medical assistance in an impartial, neutral and compassionate way. The LATA Foundation grant contributes towards the distribution of PPE, gloves and sanitary cleansers and gels in key health centres throughout the country.
Chilldren's Change Colombia tackles the issues of sexual and gender-based violence, commercial sexual exploitation, and the forced recruitment of minors into armed groups. During the pandemic however the charity has appealed for PPE and first aid kits for communities located along the banks of the isolated San Juan River.
Finally, many Peruvian porters located in the Sacred Valley of the Incas no longer have any income due to the lack of tourism in the area as a result of the pandemic. The LATA Foundation is contributing towards monthly food parcels for 55 porters, muleteers and cooks. www.latafoundation.org
OTHER NEWS
Montemar enhances farm to support the "Canastas HOPE" project
Montemar is a biodynamic and organic farm in the Galapagos with sustainability at the forefront. The farm, which is run by a local biologist and ecologist, collects 100% of its water from the rain, generates 99% of its own energy, and has used local materials for 70% of its construction. Montemar also grows much of the organic food for guests during their stay. During the pandemic, Montemar focused on enhancing its farm to support the "Canastas HOPE" project – a project that aims to feed and support the vulnerable in the Galapagos. Montemar has also actively supported local educational projects, teaching the community how to prepare and grow their own organic produce, as well as ways in which they can contribute to the sustainability of the Galapagos. www.montemar.ec/
Nicaraguan Institute of Tourism (INTUR) recognises Careli Tours for its promotion and development of tourism in Nicaragua
Careli Tours has received an award from the Nicaraguan Institute of Tourism (INTUR) for its promotion and development of tourism in Nicaragua. Careli Tours prides itself on strengthening ties with their local partners and supporting communities where they operate. They offer authentic and responsible experiences that teach travellers about the Nicaraguan culture and heritage, as well as benefit the local communities. www.carelitours.com/
Quimbaya Tours launches new online tariff and booking system
Quimbaya Tours has launched a new online tariff and booking system, Quimbaya Agent, in order to help tour operators and travellers create itineraries for all of their 11 Latin America destinations. This system will allow travellers to consult their agent rates, check live seat availability and be the first to book their Fixed Departure trips for 2021. For more information, or to book your demo, visit www.quimbaya-tours.com
-ENDS-
Note, UK Foreign & Commonwealth travel restrictions still apply, see here.
Editorial Notes:
For more information, please email latapr@wearelotus.co.uk