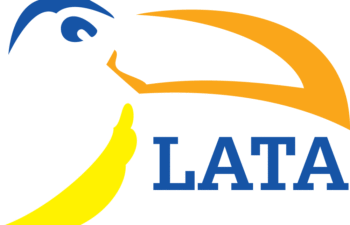 On 10 November 2017, Paddington – the beloved Peruvian bear who travelled to London – will return to the big screen with the release of Paddington 2 in UK cinemas starring Ben Whishaw, Hugh Grant and Hugh Bonneville. The story of Paddington bear has put the 'spectacled' bear, largely known as the Andean bear and the only surviving species of bear native to South America, into the spotlight. Ahead of the release of this cinematic hit, here are The Latin American Travel Association's (www.lata.travel) top pick of unforgettable excursions to see Paddington Bear's, 'Spectacled' Andean relatives in Latin America:
Top tours in Latin America to see the 'Spectacled' Andean bear
From Paddington to Peru with Journey Latin America
Ideal for all the family, Journey Latin America provides a 14-day guided trip, which offers guests the chance of seeing Peruvian spectacled bears in their own natural environment. With an overnight stay at the Chaparri Eco-Lodge, visitors will wake up surrounded by tropical vegetation and spend their day visiting the Chappari Rescue Centre- whose aim is to protect and aid the recovery of the endangered Spectacled Andean bear species. The holiday also visits stunning Incan Ruins scattered around Peru, with exceptional landscapes from snow-covered Andean peaks in the Sacred Valley to the green covered mountainsides of Machu Picchu. Prices of the holiday start from £3,653 per person including 14 days accommodation, internal flights, transfers, breakfast and meals, and excursion entrance fees (excluding international flights).
Ecuador: Spot the Spectacled Bear at the Maquipucuna Lodge tour with Andean Trails
Andean Trails offers a three-day trip to the Maquipucuna Reserve, located around 50 miles from Quito at the heart of the Ecuadorian cloud forest, with exceptional flora, fauna and native mammal species. Visitors can observe around 2,000 plant species, more than 349 bird species and more than 50 species of mammals and the notoriously shy spectacled bear.
Prices start from £221 per person, excluding international flights, and including regional transport, accommodation, all meals, entrance fees, and bilingual guides.
www.andeantrails.co.uk/ecuador-maquipucuna-eco-lodge-cloud-forest-reserve
Travel to the Ecuadorian mountains with Revealed Travel
Revealed Travel offers a variety of tailor-made tours in Ecuador which offer guests the possibility of spotting the magnificent spectacled bear. The tours include a stop at the Hacienda Zuelta, located in the Andean mountain range of Ecuador at 9,600 feet above sea level and known for being one of the Andean bears favourite stomping grounds. The property is dedicated to protecting the habitat of native wildlife and works with a number of conservation projects such as the Condor Huasi Project, which was created to reintroduce Andean condors into the wild. Revealed Travel packages include international and domestic flights, accommodation, meal plans, transfers, car hire and transport, activities and excursions. Prices vary dependent upon individual tailoring of itinerary.
Spectacled Bears at the Inkaterra Machu Picchu Pueblo Hotel Sanctuary
Cox and Kings offers a ten-night private family holiday to Peru which includes a chocolate making workshop in Cuzco, a tour of the Sacred Valley by horse-back or bike, a pottery class, train ride to Machu Picchu and a three-night stay in an Amazon jungle lodge. The holiday also includes an overnight stay at the Inkaterra hotel where guests can spot a spectacled bear.
The holiday is priced from £2,995 per person including international flights. www.coxandkings.co.uk
-Ends-
For more information on Latin America as a travel destination, please visit www.lata.travel.
The Latin America Travel Association (LATA) – is represented by Lotus. For editorial and marketing enquiries, please contact Jules Ugo, Kate McWilliams or Lucy Keenan at Lotus– LATAPR@wearelotus.co.uk 0207 953 7470
Twitter @LataUK