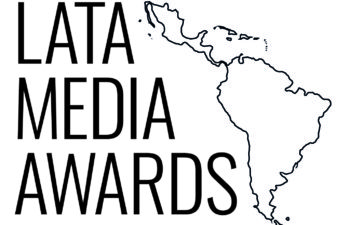 Submission details are available HERE
The Latin American Travel Association (www.lata.travel) is delighted to announce the expert judging panel for the 2018 LATA Media Awards, which will take place on 22 May at the RSA House in London.
The LATA Media Awards recognise innovation and excellence across the British travel media landscape with a specific focus on Latin America. Every year, LATA holds an awards ceremony to celebrate and reward inspiring and creative Latin America features and photography.
The LATA Media Awards return in 2018 with a strong judging panel composed of key figures including:
Hilary Bradt, pioneer in her field and founder of Bradt Travel Guides, she is also a writer and has been part of the judging panel for the Bradt Guides travel-writing competition for 25 years. Hilary has travelled extensively across Latin America where she backpacked from Colombia to Tierra del Fuego; the southernmost extreme of the Americas. She has also returned to South America each year for 15 years to lead trekking and wildlife trips contributing to her outstanding knowledge about the region.
Baroness Hooper, lawyer and honorary president of the all-party parliamentary group (APPG) for Latin America. Baroness Hooper has worked closely with the Latin American Travel Association for a number of years and, in 2015, was inducted to the LATA Hall of Fame for her outstanding contributions to the Latin American tourism industry in the UK.
Hugh Thompson, author and film-maker. Hugh has written a number of books about Latin America including 'The White Rock: An Exploration of the Inca Heartland', which explores the Peruvian Andes beyond Machu Picchu. He has also led a number of explorations in the region including the 2002 expedition which discovered the Inca site of Cota Coca in the northwest of Peru.
Martin Morales, award-winning Peruvian chef and cook book author, known for being an ambassador of Peruvian food and also the founder of popular Peruvian restaurant 'Ceviche' based in London.
Colin Stewart, recently elected as chairman of LATA and the UK and Ireland director at Air Europa. Colin has been an active member of LATA for eight years and is a key ambassador of travel to Latin America.
Andy Skillen, multi-award winning international wildlife photographer and founder of FaunaVista, a company that offers bespoke intimate group safaris to some of the world's most exciting photographic destinations including Latin America.
For 2018, the headline sponsor will be touring specialist Wendy Wu Tours in celebration of the launch of their new collection of tours to South America.
The LATA Media Awards include the following six categories:
Consumer Newspaper Feature of the Year Award (print)
Consumer Magazine Feature of the Year Award (print)
Consumer Online Feature of the Year Award
Trade Publication Feature of the Year Award (print/online)
Online Blog Feature of the Year Award
Top Published Photo of the Year Award
Best Self- Published Award (i.e. LATA Member Company Blog/Website)
The deadline for submission is 6pm on 31 March and the submission is available via www.lata.travel/media/media-awards
-ENDS-
For further information, please email latapr@wearelotus.co.uk or contact Kate McWilliams or Lucy Keenan at LOTUS (02079537470).