LATA members attending Fitur
Crillon Tours

Stand: 3C11
Representative(s): Darius Morgan
If you are interested in learning directly from our VP, Darius Morgan, about important news about Bolivia and Crillon Tours, please make an appointment by sending him an email at hemisur@hemisur.com.
---
Skorpios Cruises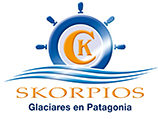 Stand: 3C08
Representative(s): Michel L'Huillier
Skorpios Cruises has over 40 years of experience offering clients the unforgettable experience of cruising the spectacular coastline of Chilean Patagonia through its two routes:
– Chonos Route, to the Northern Ice Field on board M/V Skorpios II
– Kaweskar Route, to the Southern Ice Field on board M/V Skorpios III
The company´s specialty is ice navigation, so both cruise ships are A1 Ice Class, and during the disembarkations and visits to the face of glaciers the company uses strong and well-equipped boats to ensure the comfort and safety of passengers at all times.
To set an appointment with Skorpios Cruises, e-mail Michel.
---
Martsam Travel

Stand: 3C04C
Representative(s): Lileana Martinez & Benedicto Grijalva
Experienced and professional DMC & tour operator well known in the tourism industry for its creativity, flexibility and high quality service. We offer curstomized middle class, first class and luxury tours, as well as incentives, honeymoon trips and other special tours around Central America and Mexico. experiencing live cultures, natural treasures, national parks, museums and selected luxury hotels in the most inspiring locations.
As a DMC, Martsam Travel provides logistics and transportation, lodging, food, guides, Cultural Tours, Adventure and Multisport Packages, Archaeological Tours, Birding and nature tours, and beach activities. We work with FIT's and groups.
To set an appointment, contact Lileana & Benedicto Grijalva.
---
Legendary Peru

Stand: 3B05
Representative(s): Claudia Ramirez Ugolotti
We are a Peruvian DMC with more than 35 years of experience in the tourism industry, we are a family-owned company that is characterized for providing high-quality and personalized services.
We are pleased to inform you that LEGENDARY PERU will attend to FITUR exhibition in MADRID this January (22th to 26th) and we will love to make an appointment with you, to let you know about the amazing experiences that Peru has to offer, our services and discuss future business during the market days.
You schedule an appointment by sending us an e-mail at claudia@legendaryperu.com.pe.
---
Condor Travel

Stand: 3B05
Representative(s): Lorena Serpa
We're eager to tell you about our innovations: Our FOODIES portfolio is a mix of culinary experiences that show the richness and variety of South America. Also, our new FAMILIES portfolio collects unique moments of mystery, tradition and gastronomy, perfect for families.
And we want to introduce you to your new ally, AGENT HUB, our 24/7 online resource center for tourism professionals with support in reservations, training and marketing.
If you want to schedule an appointment, please email us at lorena-serpa@condortravel.com.
---
Latin Travel Collection – LTC

Stand: 3A17
Representative(s): Hugo Torres
Meet the LTC founder Hugo Torres and his family at the FITUR 2020, Stand 3A17! Based in beautiful Ecuador Latin Travel Collection offers all-in-one packages in Ecuador&Galapagos, Peru, Bolivia, Chile, Argentina and Colombia.
Latin Travel will be focusing on a handful of key product areas, including hotels in Quito and Santa Cruz (Galapagos), an eco-lodge in the Ecuadorian jungle, a yacht and island hopping adventure in Galapagos. Guests are encouraged to drop by the stand to discuss and benefit from our special offers.
If you would like to arrange a meeting in advance please contact christina@latintravelcollection.com.
---
Travel Excellence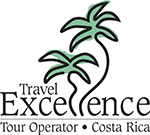 Stand: 3C11
Representative(s): Carlos Blanco & Guido Garita
Travel Excellence is exhibiting at Fitur 2020 in Madrid, Spain and Carlos and Guido will be pleased to meet you during the show, to tell you about the wonderful variety of product around the country to create unforgettable experiences when visiting Costa Rica. Find us in our stand 3C-11 (Hall 3).
For appointments, please contact us at mercadeo@te.cr.
Pura vida and see you there!!
---
Muyuna Amazon Lodge

Stand: 3B05
Representative(s): Analía Sarfati
From January 22 to 26, 2020, we will be participating in FITUR promoting a unique product in the market with a sustainable and authentic proposal in the Amazon River jungle; where your clients can observe animals in their natural habitat without having to go far. We are located at 140km. upriver of Iquitos, within the Tamshiyacu-Tahuayo Reserve.
This remoteness allows the observation of pink dolphins, alligators, sloths, piranhas, monkeys and more than 400 species of birds. We have 20 years of experience in the market providing quality personalized services.
If you'd like to set an appointment, please contact Muyuna Amazon Lodge.
---
Antarpply Expeditions

Stand: 3C03
Representative(s): Abby Hawkins
Antarpply Expeditions is a leading operator of small ship expedition cruises to Antarctica and the sub-Antarctic islands. Antarpply is based in Ushuaia and specialises in taking small groups and individual passengers to some of the most spectacular, remote and pristine parts of the world on board the USHUAIA. The ice-strengthened polar vessel USHUAIA, which embarks and disembarks from the city of Ushuaia in Argentina accomodates a maximum of 90 passengers in 46 cabins and suites.
For appointments, please contact us at abby@antarpply.com.
---
Southbound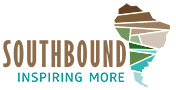 Stand: 3C11
Representative(s): Jens Häussermann
Come meet with Southbound to learn more about new ways to explore Chilean Natural wonders. We will be at the Hemisur Stand – Hall 3 Stand Number 3C11. Shall you wish to make an appointment please contact our Commercial Director Jens Häussermann at jhaeussermann@southbound.travel.
---
Air Europa

Stand: 10C06
The Air Europa team will be out in force at Fitur promoting the airline's 25 Latin American destinations, in fourteen countries, with an ever-increasing number now benefitting from being operated by the acclaimed Dreamliner aircraft.
Fortaleza is the latest destination to be introduced – the fourth Brazilian destination – with connectivity in the country further enhanced by a new codeshare agreement with GOL Linhas Aéreas. Other new initiatives to showcase at Fitur include the airline's new Dreamliner Business Class cabin design and new in-flight meals.
If you'd like to schedule an appointment, click HERE.
---
Panama Journeys

Stand: 3C11
Representative(s): Gabriela Pedrotti
Panama Journeys is a Boutique DMC who knows that clients are demanding and well-informed and therefore our goal is to offer the best service possible. So with our years of knowledge garnered from substantial experience across the country we feel that in Panama – beyond the obvious – you will find a real treasure.
If you'd like to schedule an appointment during Fitur, e-mail Panama Journeys.
---
LimaTours

Stand: 3B05
Representative(s): Pilar Huaman
LimaTours presents our most ambitious guaranteed departures and private tours to date. Come and discover our revolutionary online booking platform, one-of-a-kind activities for the modern traveller as well as cultural, gastronomic and adventure journeys.
To schedule an appointment, e-mail LimaTours.
---
Condor Verde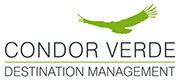 Stand: 3C04C
Representative(s): Hanna Richardier
We would love to meet you at Fitur to update you on our Guatemala products, including our new Guatemala City "chicken bus" tour, Antigua gastronomy tour, and visit of the local community at Uaxactun archaeological site.
If you'd like to schedule an appointment, e-mail Condor Verde.
---
Colombia57 Ltda

Stand: 3C06
Representative(s): Daniel Patiño
Colombia57 is a full service Colombian DMC & Receptive Tour Operator specialising in FIT's, Individual & Group Tours, Meetings, Incentives and Corporate Events & Cruise Ground Handling Services in Colombia; South America's most exciting and diverse country.
Founded by three European travel specialists with over 50 years experience, Colombia57 focuses on creative and innovative ideas, attention to detail, excellent service, value for money and fast response times.
To make an appointment at FITUR please contact Daniel Patiño at info@colombia57.com, or pay as a visit on the Procolombia stand #3C06.
---
Colombian Journeys
Stand: 3C06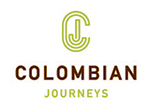 Representative(s): Luisa Forero & Natalia Castiblanco
From Colombian Journeys, we want to invite you to visit us at FITUR in Madrid from Wednesday 22nd to Friday 24th of January, at Stand 3C06 of Colombia.
If you would like to arrange a meeting with Luisa Forero and Natalia Castiblanco, please feel free to send us a meeting request at sales@colombianjourneys.net or marketing@colombianjourneys.net.
We will like to have the opportunity to show the different products we offer, including activities that involve authentic experiences and contact with locals, that will lead you to live and learn many things about Colombia.
---
Hover Tours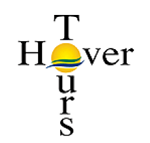 Stand: 3C02A
FITUR is around the corner and HOVER TOURS DMC GROUP is looking forward to talk to you at the Panama booth no. 3C02A in Hall 3.
Hover Tours DMC Group operates it's own Incoming offices in Panama, Costa Rica, Dominican Republic and Venezuela and we are specialists for tailor made programs with amazing experiences and places to visit in each of our destinations.
To request an appointment at Fitur, e-mail Hover Tours.
---
Passion Brazil

Stand: 3A10
Representative: Mariana Rosa & Lilas Nascimento
Our MD, Mariana Rosa, will be delighted to have a catch up with LATA Members during FITUR for an overview of trendy destinations in Brazil, authentic experiences offered by Passion Brazil, new hotels and properties updates, sustainable tourism itineraries and luxury handcrafted journeys. Get in contact!
Contact details to make an appointment – Mariana Rosa (MD) – mariana@passionbrazil.com and lilas@bossadestinations.co.uk.
---
Eurotur Argentina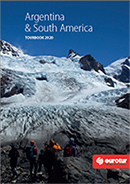 Stand: 3C03
Representative(s): Claudia Carrizo & Martin Zanone
Eurotur Argentina is a full service DMC with 65 years of experience headquartered in Buenos Aires with our own offices in Patagonia (El Calafate and Ushuaia) and the Northwest (Salta).
Let's meet at FITUR, Stand no 54 to discussed our future collaboration. To schedule an appointment at Fitur, CLICK HERE.
Here I leave you a copy of our new Tourbook 2020 so you can have a better idea of what we can offer you.
---
Abax Travel

Stand: 3C03
Representative: Guillermo Fernández
Abax Travel, leading DMC in Argentina & Chile, will be exhibiting at Fitur in Madrid on 22nd – 26th of January. We have been handling clients from all over the world for over 18 years. We offer incoming quality travel services for FIT's and Groups, Boutique Travel, Honeymoons, Incentive Trips, Culture, Nature, Gastronomy and Enotourism, Air Charters and Multi-Destination Circuits in Argentina, Chile, Brazil, Uruguay, Bolivia & Peru.
Our main office is located in Buenos Aires and we have commercial offices in Chicago and Tel Aviv. Quality, innovation, competitiveness and excellence.
Book an appointment with our Director: guillermo@abaxtravel.com.ar.