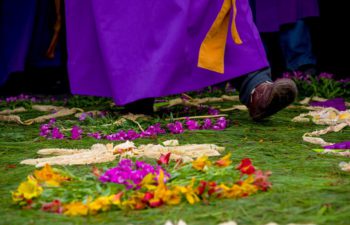 Latin America is mainly Catholic so it's no surprise that Holy Week is celebrated with gusto. Easter is the most important festival in the calendar. The week that marks Christ's Crucifixion and Resurrection is observed in different ways around the region. Many of the rituals and traditions originate from Spain and Portugal. Make sure that you book your hotel long in advance to ensure witnessing one of these spectacles.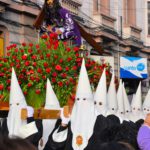 Copacabana, Bolivia
Copacabana is town located on the shores of Lake Titicaca in the far north of Bolivia. Each year thousands of people hike a hundred-mile pilgrimage from La Paz to Copacabana in penance for sins and a symbol of sacrifice. Some Bolivians believe that the Virgin Mary came back as an apparition in Copacabana in late 16th century. The hill beside the town is known as Calvary and has Stations of the Cross for the pilgrims. The pilgrimage is followed by three days of parades and religious rites.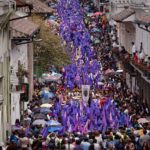 Quito, Ecuador
Quito is one of the best places to see Semana Santa. On Good Friday is a huge procession of purple robed penitents. The really devoted carry heavy crosses and flagellate themselves. Others carry statues of the Virgin Mary from San Francisco Church through the historic centre. Food plays an important part of the celebrations, and a stew of fish and several grains called fanesca is popular.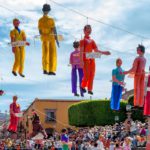 San Miguel del Allende, Mexico
Holy Week in San Miguel del Allende is a raucous affair that includes loud parades and festivities, culminating on Holy Sunday when papier-mâché figures are filled with firecrackers and blown up. The origins began with models of Judas but now include hated figures such as politicians.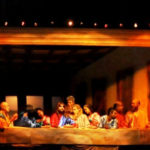 Tañarandy, Paraguay
The small town of Tañarandy plays host to arguably the most beautiful of celebrations, El Camino al Cielo (the Road to Heaven). A procession including a statue of La Virgen La Dolorosa (Our Lady of Sorrows) dressed entirely in black takes place along three kilometres of road lit by thousands of candles.
Photo credit: Staphylococcus by Gabriela Sanabria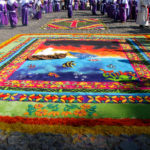 Antigua, Guatemala
When most people think of Semana Santa in Latin America, they think of Antigua. This pretty colonial town in the heart of the country comes alive with colour. Intricate designs of petals and coloured sawdust carpets (alfombras) line the streets. Processions of bare-footed, purple-robed men carrying statues of Jesus and the Virgin destroy the carpets as they walk over. The powerful scent of incense fills the air.
Photo credit Roberto Urrea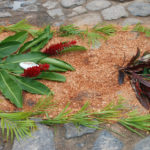 Ouro Preto, Brazil
Much like Antigua, the baroque Brazilian town Ouro Preto in Minas Gerias lays colourful carpets of flowers along the cobbled streets and parades that include people dressed as biblical figures takes place. Like many countries in Europe, chocolate Easter eggs are popular during the season. In other parts of Brazil, such as Recife, they re-enact the passion of Christ.
Photo credit David Horwell