Skip to main content
An Introduction to selling
Latin America

LATA is taking Latin America on the road! Join us and learn about the most diverse and vibrant destination on earth! LATA will be joined by the leading destinations from Latin America to give you the tools you need to sell this must-visit continent.
Latin America has limitless holiday options for every type of traveller, and you can utilise your existing skills, used to sell Asia, Australasia, the Caribbean, and Africa, to cross-sell and up-sell to Latin America.
But it won't be all work, work, work – the events will bring Latin America's incredible culture to life with amazing food and drink, thrilling entertainment and of course lots of great prizes!
Space is limited, so register today:
London 20th April – Gaucho Piccadilly
Bristol 21st April – Bristol Harbour Hotel
Birmingham 22nd April – Gaucho Birmingham
Manchester 27th April – Gaucho Manchester
Glasgow 28th April – Arta
Space is limited, so register today!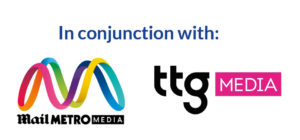 error:
Alert:
This content is copyright protected