Skip to main content

LATA Expo 2020
12 October, 2020

-

16 October, 2020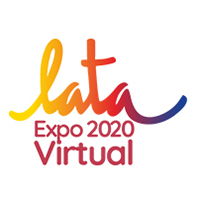 LATA Expo (previously Experience Latin America) will be held in a virtual capacity between 12 and 16 October 2020.
The 2020 virtual edition will follow a very similar programme to the previously planned event which will focus on pre-scheduled one-to-one meetings between exhibitors and suppliers, as well as key note seminars and insight into important travel and consumer trends impacting the region. Each day of LATA Expo will feature a unique content session covering specific themes including 'travel in the context of Covid-19 and predictions for the future'.
For more information, CLICK HERE.
';
error:
Alert:
This content is copyright protected