Skip to main content

Webinar – Changes to ATOL licensing and implications for the supply chain
4 August, 2021 @ 3:00 pm

-

5:00 pm
Event Navigation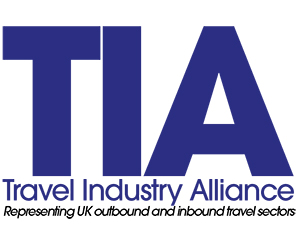 As you may know, there is a consultation under way by the Civil Aviation Authority to look at options for enhancing consumer protections which include, amongst other ideas, the use of Trust and Escrow Accounts.
This has caused a lot of concern and also highlighted some areas of misunderstanding about the use of Trust Accounts, the consumer protections that UK-based travel retailers are obliged to offer, the scope of travel insurance, etc.
To try to address some of these questions, and to ensure that our overseas members are kept up-to-date with developments in the UK, we have teamed up with our partners in the Travel Industry Alliance to hold a webinar on the 4th August at 3pm BST, with a panel of experts who will share their expertise on the subject.
Our expert panel are:
Lee Hills – Mayo Wynne Baxter – a brief introduction to the laws that offer protection to consumers when buying travel in the UK.
Nick James – The Air Travel Consultancy – the reasons behind the

ATOL

consultation and what the trade is doing in response.
Hugh King – Battleface – How consumer travel insurance fits in with consumer protections and where is the line between insured events and Package Travel Regulation events.
Will Plummer – Trust My Travel – how Trust Accounts work in practical terms and what they mean for overseas suppliers.
Who should attend?
The webinar is essential for any LATA member that has concerns or questions about consumer protections and the implications of changes that may come about in the UK – particularly for our overseas members who may be impacted by changes to payment schedules.
If you are a UK-based Tour Operator and have suppliers with questions and concerns about ATOL and proposed changes, please share the registration link with them – the webinar is open to the whole travel industry and if it helps you to inform your supply chain, we would be pleased to welcome your suppliers.
';
error:
Alert:
This content is copyright protected