Skip to main content

Business Matchmaking Ecuador Event – PRO ECUADOR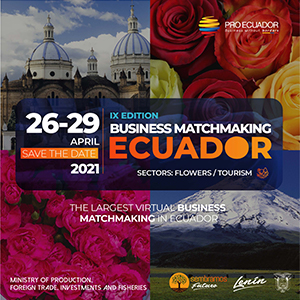 LATA member PRO ECUADOR is organizing a virtual B2B event focused on tourism from 26th to 29th April 2021. The event aims to allow Ecuadorian tourist operators, DMC, accomodation to meet with international tourist operators through an agenda of e-meetings.
Please contact Juan Carlos Yépez – Trade Commissioner of Ecuador in the UK for registration: jyepezf@produccion.gob.ec
The event is free of charge for Ecuadorian and international companies.
Registration is open until 9th of April 2021.
error:
Alert:
This content is copyright protected