Skip to main content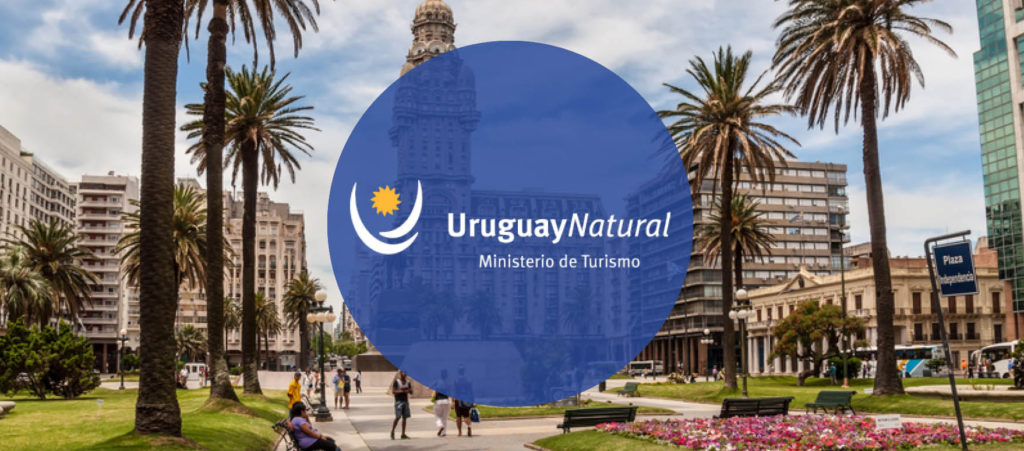 This information was updated on 18th August 2020
Due to COVID 19, legal provisions currently do not allow tourist to enter Uruguay.
At the moment, the only people who may enter the country are Uruguayan citizens and foreigners with a permanent and legal residence in the country. Those foreign citizens who need to enter Uruguay for work-related purposes or family reunification are allowed to request an exceptional entry permit.
All individuals arriving in Uruguay must undergo a mandatory 14-day quarantine.
Plans to reopen to international tourism
Uruguay is making preparations to receive tourists again, although there is no exact date for the opening of the borders.
To this end, the government is working on the following protocols:
a) Strict protocols for the entrance of passengers by air and port terminals.
b) Strict protocols for the hotels which have passed the approval phases by the Ministry of Public Health.
c) Strict protocols for restaurants and shopping malls that have also passed control of the Ministry of Public Health.
In normal conditions, there are different ways to arrive in Uruguay:
By air: Carrasco International Airport, located in Montevideo, receives commercial airlines from all over the world. Punta del Este and Colonia also have their international airports.
By land: A very long road network connects the main cities in Mercosur with the principal Uruguayan tourist destinations and, a series of International Bridges on the Uruguay River make distances even shorter.
By sea: There are daily lines of ferries and ships that connect Buenos Aires with Colonia and Montevideo and, they also offer the possibility to travel with vehicles. Numerous sports marinas also provide access to private vessels and yachts.
To reach Uruguay from the UK there are no direct flights. The airlines that connect Europe with Uruguay (one stopover) are the following:
Iberia (Stopover in Madrid)
Air Europa (Stopover in Madrid)
Air France (Stopover in Paris)
Latam (Stopover in San Pablo)
Due to COVID 19, on 20 March, Uruguay suspended all incoming flights from Europe. Until then, only Uruguayan citizens or residents will be allowed into the country if they fly from European countries.
Plans for reopening other entry points
Uruguay is working hard to reopen its entry points to cruise ship tourists and land borders in a safe and sanitary manner.
To this end, the experiences of the humanitarian corridors used in the case of the cruise ships, such as Greg Mortimer and the protocol for disembarking passengers and crew used in that case have been taken into account.
Since May, a Binational Treaty of Sanitary Action has been in force between Uruguay and Brazil. In it framework the countries created a Single Sanitary Epidemiological Unit with a common criteria to solve new outbreak in the area.
Currently, the government is negotiating with different airlines to reinitiate their flights.
Moreover, the European Union established criteria for granting quarantine-free access from 1 July 2020 to a group of countries. Uruguay is included in the list.
What Covid 19-related safety measures can travellers expect?
At the moment, in Uruguay, the use of face masks is mandatory in public transport and recommended in streets and where the recommended social distance (1.5 meters) cannot be maintained.
Large family gatherings are not recommended. Special efforts are made to protect the citizens who are most at risk, the elderly and people with pre-existing illnesses.
Public services are open but with reduced public attention.
On 26th June, the Uruguayan Government approved the national protocol for the reactivation of the tourist, gastronomic and hotel activity with swimming pools. The protocol includes prevention measures for work in common areas, cleaning services, reception, with social distancing, use of mask and alcohol gel. It also takes precautions in case of COVID-19 infections. Each hotel and restaurant establishment will have a control stamp, which must be in a visible place on the entrance door.
For the time being, this protocol will be aimed at domestic tourism, as there is no definite date for opening the borders to tourists.
Museums, theatres and other artistic performances have yet to be specified. The conditions are linked to the number of people in each theatre, the movement of people, accesses and toilets. The Government is aware that, according to specialists, closed and unventilated places generate more conditions of contagion.
Sanitary requirements to travel to Uruguay
1. Proof of a negative result of a SARS CoV-2 virus detection test (by PCR-RT molecular biology technique) performed no more than 72 hours before the beginning of the travel.
The accreditation of the negative test must be made to the airline at the time of boarding.
2. Health coverage in Uruguay is compulsory.
3. Comply with the mandatory preventive social isolation for a period of 7 days upon arrival in the country. A new test must be performed at that time or the isolation must be extended for another 7 days.
These requirements are still just for the people who can enter the country: Uruguayans and foreigns who are residents in Uruguay. There are some exceptions, but for work reasons or family reunification for example.
Since the very beginning, Uruguay has followed WHO recommendations on COVID 19.
It is worth mentioning that all foreigners have the right to receive health care in Uruguay. The Uruguayan Public Health system has become, in the last years, one of the best in Latin America.
There is a special site for COVID-19 information but there is only a Spanish version of it: https://www.gub.uy/medidas-emergencia-sanitaria
Tourism Office – Embassy of Uruguay
Ms Silvana Lesca-Barolin
150 Brompton Road 4th Floor
London SW3 1HX
Tel.: 020 7584 4200