Skip to main content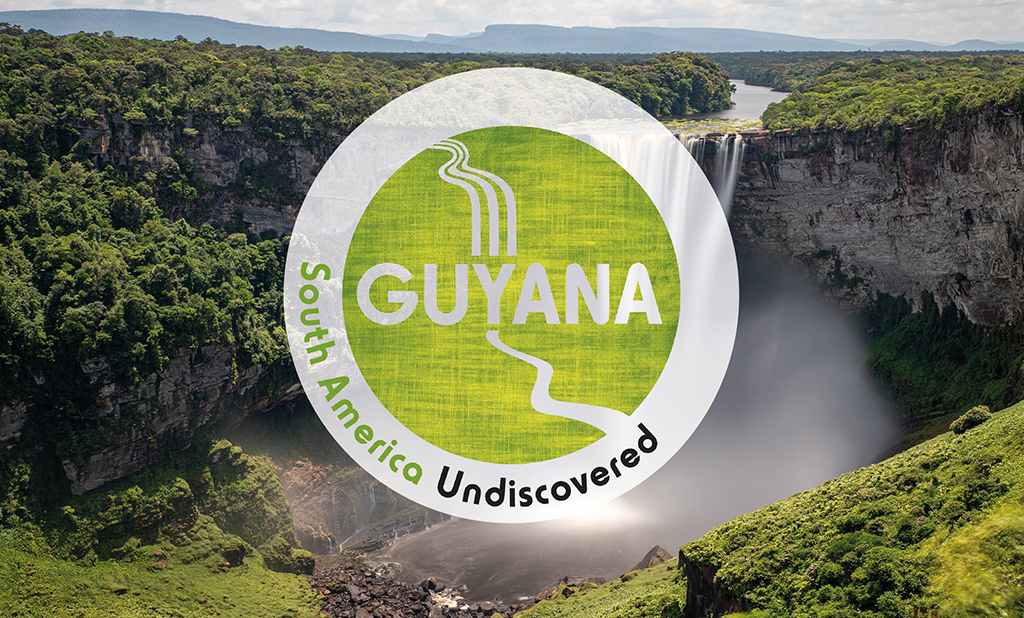 This information was updated on 28th May 2021
The events of the global COVID-19 pandemic have had significant impacts on the way we travel and will continue to travel in the future.
In response to coronavirus, the Government of Guyana closed all of its borders and cancelled all international passenger flights beginning March 18, 2020. However, a phased re-opening approach has since been implemented. As of January 2021, this reopening is currently in phase four which has seen the expansion of commercial flights that now allow foreign nationals and international travellers to enter Guyana. This phase was preceded by one, two and three which saw some repatriation flights and Guyana remaining in a partial lockdown before the return of some commercial flights for Guyanese citizens, international workers and diplomats.
Phase 1 (June 2020) saw some repatriation charter flights being approved to bring locals home. Due to increased cases worldwide and the local numbers of confirmed cases increasing as more testing was done, the country remained in partial lockdown until September 30 with only Guyana nationals, international workers and diplomats allowed to return on one of the scheduled repatriation flights once they have completed the repatriation form and process.
Phase 2 (October 12, 2020) saw the return of some commercial flights for Guyanese citizens, international workers and diplomats without the requirement of the repatriation form but may require a Passenger Locator Form.
Phase 3 (November 2020) saw an expansion of commercial flights that now allowed other foreign nationals and international travellers to enter Guyana.
Phase 4 (TBD – possibly 2021) will see the expansion of flight routes in and out of the country to provide more service for inbound and outbound tourists.
In Guyana, The Ministry of Health has also announced that there are now four (4) official laboratories that have been authorised to conduct the real-time reverse transcription PCR (rRT-PCR) COVID-19 test. These laboratories are: the National Public Health Reference Laboratory (NPHRL), the Eureka Medical Laboratory Incorporated and the two recently licensed laboratories – the Coastal Diagnostic Laboratory and the Sheriff Medical Laboratory. Eureka and NPHRL have both been conducting PCR tests since last year.
Process for travelling to Guyana
Included below is useful information for travellers to consider on the process for travelling to Guyana in light of the COVID-19 pandemic.
Effective from Monday, October 12, 2020 the Ministry of Health has only been accepting molecular biological PCR tests approved by the World Health Organization/Pan American Health Organization. All tests must be done at an accredited lab.
Negative tests from within 72 hours of the date of travel will be allowed to pass through the airport. However, if the PCR test is done within four to seven (4-7) days of travel, the passenger will be required to do another test upon arrival in Guyana and present a negative result.
The passenger must bear the cost of a second test at a cost of US$85(can be paid in the currency of the port you are leaving). This is payable at check-in with the airline. Where payment at check-in is not possible, passengers must pay US$85 upon arrival in Guyana to Eureka Labs at the airport. Cash and all major credit cards are accepted.
Persons travelling to Guyana are required to upload the negative PCR test result when completing the Passenger Locator Form. The form should be completed at least 24 hours before travel.
The negative test result will have to be produced or shown to the airline operator during the check-in process. The negative test result will also have to be produced or shown to the Port Health Officials on arrival to Guyana.
The test result is valid for 7 days from the date the sample was collected.
Rapid Test, Antibody or Antigen tests are NOT acceptable for travel to Guyana.
Results from home-based test kits will NOT be accepted.
Test results must be Negative or Not Detected.
Passengers presenting or submitting a false or 'non-factual' molecular biological PCR test to the aircraft operator and to Port Health shall be liable to pay a fine of not more than G$250,000 upon summary conviction.
Plans to reopen to international tourism
The Guyana Tourism Authority has restricted or closed off travel in the most affected and vulnerable areas. These areas are under review by the National COVID-19 Task Force and will only be able to receive visitors once the tourism business has been deemed "Safe For Travel" by the Guyana Tourism Authority in accordance with the guidelines stipulated by the Ministry of Health.
A full list of tourism business and areas Safe For Travel is available here.
There are no direct routes into Guyana from the UK and so travel to Guyana entirely depends on the restrictions put in place by other nations. During lockdown, only Barbados had direct flights to and from the United Kingdom however these direct flights to the UK from Barbados have now stopped and it is unclear when they will restart.
Trans Guyana Airways is operating commercial flights between Barbados and Guyana. Eastern Airlines, American Airlines and Caribbean Airlines are set to operate commercial flights between Guyana and the USA, however at present passengers are not able to transit in the USA if they have been to the UK, European Union Schengen Area or the Republic of Ireland in the last 14 days and will also require an ESTA to travel. Copa Airlines is operating commercial flights from Panama.
Plans for reopening other entry points
Guyana is connected to Suriname through a ferry service and Brazil through land entry by road. Due to the growing numbers in our neighbouring countries, there is no information at this time about the re-opening dates. This will be approached with much caution to ensure the health and wellbeing of locals, communities and travellers.
What Covid 19-related safety measures can travellers expect?
You can learn more about the process to travel to Guyana at www.guyanatravel.gy. If you are travelling out of Guyana, kindly check the entry requirements of the country you are travelling to and ensure you take the necessary steps. Many countries around the world now require a negative PCR test upon entry.
Other Covid 19-related safety measures
The Guyana Tourism Authority (GTA) has created a living Hygiene and Sanitation Protocol that has been shared with all registered tourism businesses (operators, hotels, lodges, etc) to help create and inform their own policy. The GTA has placed a heavy emphasis on having this policy and tourism businesses regulated by the Authority will be subjected to a health and sanitation assessment before they can be deemed safe for re-opening, and become a licensed tourism business in Guyana. Travellers are also encouraged to ensure that they have health insurance prior to travel, be factual on any of your personal health information, be informed with the individual policy of your local tour operator/hotel/lodge and observe social distancing protocols.
Some our indigenous communities have been more challenged than other businesses in funding and securing the recommended products to carry this out. The GTA was able to provide COVID-19 Support Packages to indigenous communities tied to the tourism value chain. Though this is a pivot from what we intended in 2020, these packages serve a greater role in the development of these communities at this time.
Communities that are actively in the tourism licensing process and working with the GTA have benefited from a package that includes recommended Ecolab cleaning and sanitation products, infrared thermometers, cloth and sewing supplies for creating masks, knapsack sprayers to disinfect buildings and luggage etc, and signage on COVID-19. For communities not actively involved in tourism, the packages included sanitation products, cloth and sewing supplies for creating masks and signage on COVID-19. The support packages have been delivered with a training session done by Ecolab and Ministry of Health representatives and the GTA.
error:
Alert:
This content is copyright protected