Skip to main content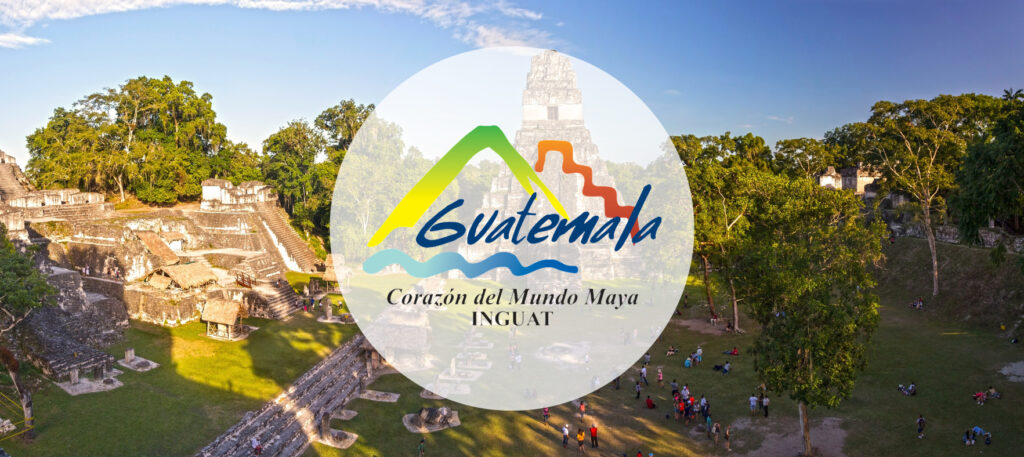 This information was published on 28th January 2021.
Borders are currently open for all international travel and tourism. Most amenities, touristic sites and shops are open in Guatemala.
Travellers coming to Guatemala must provide a negative COVID-19 PCR or antigen test, dated no more than 96 hours before the journey. A Health Pass must be filled 24 hours prior to travelling to Guatemala: https://servicios.igm.gob.gt/pasedesalud/ .
If travelling by air: Passengers who do not have a negative COVID-19 PCR or antigen test due a valid justification or if they can demonstrate the need to urgently travel, will be required to take a test upon arrival at La Aurora International Airport at a cost of US $ 25 or Q.200 (Quetzales, local currency) and must remain in the airport while awaiting results.
If a passenger presents Covid-19 related symptoms on arrival, will be attended by the Health Authorities at the Airport, and might be taken to an isolation center for further screenings.
Updated measures are on place regarding Sanitary Alert in the country, Starting January 26, 2021. Those include:
Authorities have to monitor the capacity in touristic sites, such as public parks, municipal parks, beaches, rivers and lakes, according to the Sanitary Alert System.
Limitation to visit beaches, lakes and rivers.
Limit the capacity and schedule in municipal and local markets to a schedule between 05:00 and 17:00.
Communal and local festivities are prohibited in all national territory.
Shopping malls and shopping venues are allowed to open until 19:00.
Plans to reopen to international tourism
Guatemala's land, air, and seaports of entry remain open to passenger traffic and international tourism.
However, officials are maintaining the ban on all flights originating in or transiting through the UK and South Africa. The ban went into effect Dec. 23 due to the detection of a variant strain of COVID-19 in both countries. In addition, all foreign travellers who have been in the UK or South Africa in the preceding 14 days will be barred from boarding Guatemala-bound flights. It is unclear how long the measures will be in place.
This measure is not applicable to Guatemalan nationals, diplomats or foreign nationals who are legal residents in the country. In that regard, passengers with journeys originating in or transiting the UK or South Africa will not be permitted to board flights to Guatemala.
It is also worth to mention that due the current wave of infections related to Covid-19 and the identification of new strains, such as the one identified in the United Kingdom, most countries have placed restrictions on travellers incoming from the United Kingdom. These might affect connecting routes and airlines dispositions.
Currently, there are no direct flights from the UK to Guatemala. Due to the long-haul travel, a connection might be necessary.
Best travel routes to arrive in Guatemala City (La Aurora International) are: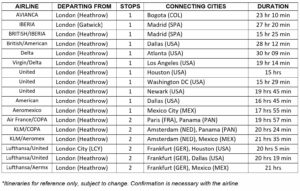 Plans for reopening other entry points
Guatemala's land, air, and seaports of entry remain open to passenger traffic and international tourism. All national borders, including land, air and maritime are fully functional.
However, it is not yet known when cruises in the country could resume, because both in Guatemala and other countries providers of the service are strained by the effects of the second or third wave of infections of Covid-19, so it's affecting the cruise tourist sector.
What Covid 19-related safety measures can travellers expect?
It is mandatory to wear a face mask on public spaces in Guatemala. A social distance of 1.5 meters should be practiced at every place.
As a prevention measure, most shops and venues will take the body temperature of every person before being allowed into the premises or local. Antibacterial gel is available in most shops and restaurants.
Most nonessential commercial, leisure, and recreational activities have resumed; however, authorities are likely to maintain the existing four-tier virus risk classification system called "Sanitary Alert System" that stipulates pandemic-related protocols and capacity limits in each tier through early 2021. This system divides the country according to the level of COVID-19 activity in each municipality, ranging from the red level, indicating the highest risk, to the green level, which indicates the lowest. As of Dec. 31, most municipalities are at the yellow level. You can access the dashboard to find the tier at each region: https://covid19.gob.gt/semaforo.html .
The Guatemala Institute of Tourism is updating the situation on every touristic site in the country, which can be revised on the following dashboard: https://drive.google.com/file/d/1cTmnJh5vuQ85IV0iZcFGiAPJg1unhfPJ/view .
What other Covid 19-related safety measures would you like to highlight to the trade?
In October, Guatemala joined the list of countries to obtain the Safe Travels Stamp granted by the World Travel and Tourism Council (WTTC), after complying with hygiene and sanitation protocols, generating greater confidence for visitors whenever the authorities decide to open tourist destinations.
In order to promote responsible tourism for both, service providers and national and international visitors, the Guatemalan Tourism Board (INGUAT) has worked on a Touristic Biosafety Stamp, which consists of a certification given to different touristic businesses such as: Accommodation establishments, tour operators, transportation, tourist guides, travel agencies, Spanish schools, marinas; among others that are applying the Good Practice Guides for prevention of COVID-19 and other infections, complying with an established procedure.
These guides were developed by the governing body of tourism with the endorsement of the Ministry of Public Health, as well as the Presidential Commission against COVID-19 (COPRECOVID), as an essential practice and certification in order to prepare for the gradual reactivation of the sector, which included:
Accommodation Establishments
Restaurants
Sales of Crafts, Souvenirs and others
Tourist Marinas.
Natural and Adventure Tourist Attractions
The Meetings and Incentives Industry
Archaeological Sites and Parks
Museums and Cultural Centers
Academies of Teaching Spanish as a Second Language
Protected Areas
Travel Agencies
Tourist Guides
Transportation
Tour Operators
You can find more information in the following link: Good Practice Guides (available only in Spanish).
The tourism authority has launched a promotional campaign called #ExperienciasSeguras (#SafeExperiences) which seeks to convey confidence in tourists and service providers, through the Biosafety Stamp, promoting a responsible tourism.
Special Assistance for the Tourist. The phone number #1500 is habilitated aiming to provide information and resolving doubts about the application of the guidelines of good sanitary practices made by INGUAT, which have already been endorsed by the Ministry of Public Health and Social Assistance. In addition to answering the Tourist Assistance calls, it will also provide support on the correct application and operation of the good health practice guides against COVID-19.
Is there anything else you would like to highlight to UK agents about travel to your destination in 2020?
Guatemala has the opportunity to appear as an option for post-Covid-19 tourism due to the amount of open natural environments without mass tourism, its authentic and original culture and the efforts of the authorities in the application of sanitary regulations for the safety of the travellers.
Guatemala is characterized by having a great natural variability. The high levels of biodiversity and its complexity are the result of the interaction of two important prehistoric events: the migration from north to south due to the closure of the Central American isthmus, and altitudinal migrations as a result of climatic changes related to glaciations.
The ecological diversity of the country has been affected by altitude variations ranging from sea level up to 4,000 meters above sea level, which has also resulted in a greater diversity of ecosystems. It has in its records more than 10,300 species of plants (15% endemic to the country), around 650 species of fish, more than 190 species of mammals and approximately 720 species of birds. The great majority of endemic species to the country are restricted to mountainous regions, in which coniferous forests predominate.
Trends in outdoor activities and nature tourism trips are on the rise. The growing concern about the negative effects of a sedentary lifestyle (diabetes, hypertension, obesity, etc.), the stress of living in congested cities, overcrowded and being locked up after a pandemic; They have resulted in an increase in the interest of doing physical activities outdoors.
Pedro Gordillo
First Secretary and Consul
Embassy of the Republic of Guatemala in the United Kingdom