Skip to main content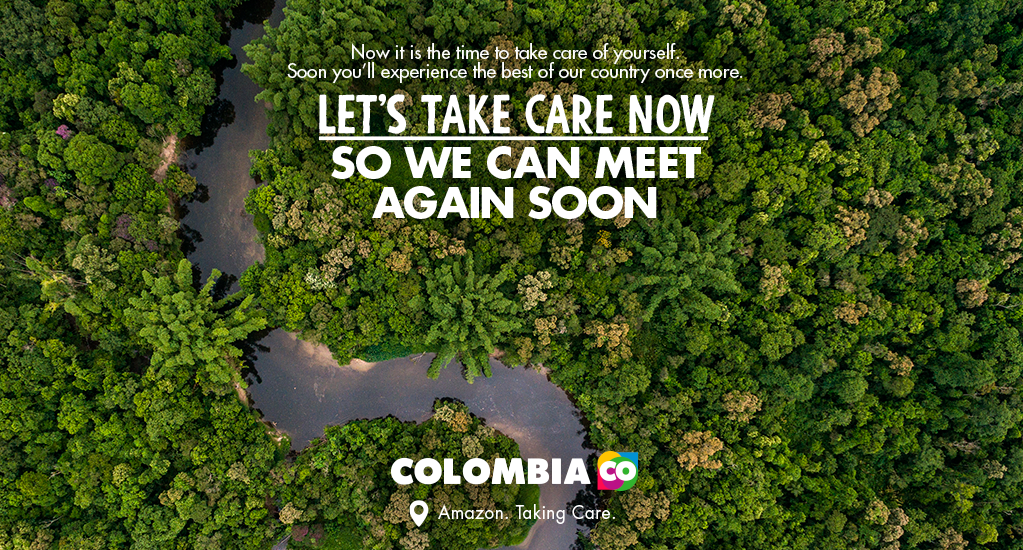 This information was updated on 7th July 2021
International travellers who entered Colombia should not present a negative PCR test to enter the country. They only have to do their Check-Mig registration 24 hours before their flight at the following link: migracioncolombia.gov.co.
Currently, Colombia has 20 airlines in operation connecting 8 destinations nationwide with 22 countries in the world.
If you are travelling to the interior of the country, you do not need to present your negative PCR test. Nor will it be required to have the information downloaded and filled out in the CoronApp mobile application.
In the case of Spain, from June 7, vaccinated travellers from all over the world will be able to enter, not just Europeans.
There are mobility restrictions in some destinations in the country according to the level of contagion and occupation of the Intensive Care Units. However, since June 8, commercial establishments and other economic activities were reopened in the cities of Bogotá and Medellín, maintaining all biosafety measures (face masks, distancing, hand washing, ventilation), prioritizing outdoor activities and controls capacity.
Plans to reopen to international tourism
Tourism has been one of the most affected of all major economic sectors. However, we are convinced the tourism industry has immense resiliency and that it will play a crucial role in the recovery of the world's economy.
At ProColombia we are working on a recovery plan focusing our efforts on the following priorities:
adapting to change

facilitating air travel connectivity

and reinforcing the international traveller's trust in their ability to safely visit our destinations
We are strengthening our promotion of a high quality and sustainable tourism. Since this pandemic began, we created the message "Let's take care now, so we can meet again soon" with the purpose to reach the most relevant markets for the promotion of Colombia as an international destination.We achieved more than 170 million impressions with the advertising pieces and videos we made with images of our national destinations.Now we are starting the second phase of this communications tactic with the evolution of the message: "We'll meet soon", now reaching 12 international markets of interest to the country. A few days later we already reached 21.3 impressions.
Now, during our latest phase we are communicating that "We are ready to welcome you again". This strategy started on September 21 when Colombia opened its borders, and the connectivity strategy began with the aim of increasing international flights once again.
Commercial flights are now operating to and from Colombia on a limited number of routes.
What Covid 19-related safety measures can travellers expect?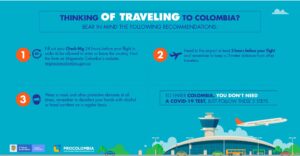 Juliana Torres, Senior Tourism Specialist, ProColombia
Phone number +44 (0)7946119399
Email address jutorres@procolombia.co