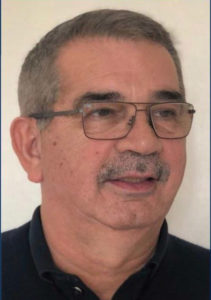 After leaving La Salle University in Venezuela as a Marine Biologist in 1992, my professional destination took me to the airline and tourism sector.
After starting out to work as a specialized Tour Guide in the tropical regions of Venezuela, I had the chance to gain experience in the airline industry as Operations Manager for Aerotuy Airlines in Venezuela and as a regional GSA for Aerolineas Argentinas in the eastern states of Venezuela. I also represented Air Europa as a GSA in Argentina for 3 years.
As Operations Manager for Happy Tours which was the largest DMC in Venezuela with 6 regional offices back in the 90´s, I learned every aspect of the DMC Business working with groups and FIT clients from Europe and South America.
In 1995 I started my own DMC business and founded HOVER TOURS in Margarita Island receiving individual clients and group business from Argentina, Brazil, Chile, Paraguay and Uruguay and from the European markets of Poland and Spain. In 2007 Hover Tours had the opportunity to offer roundtrips in Brazil in the Amazonas region of Manaos and to organize several events in Rio de Janeiro for our international clients. In 2014 I expanded our business with the opening of our DMC office in Panama in order to bring this incredible country full of fascinating sustainable experiences to the awareness of our clients.
As the demand from our international clients in Europe grew steadily to offer combination programs with Costa Rica and the Caribbean we opened DMC offices in Santo Domingo, Dominician Republic (Aliana Tours) in 2017 and in San José, Costa Rica in 2018 (CRVP – Costa Rica Viajes Personalizados).
For me it would be an honor to be elected to the LATA committee and be able to work closely with the other members to promote sustainable tourism from the UK to this amazing region of our planet.