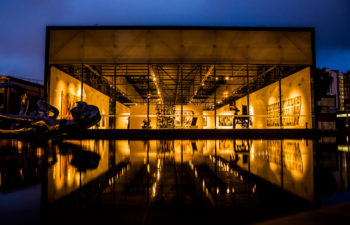 Lima is all too often overlooked on the tourist circuit. Many visitors favour just a visit to Cuzco, Machu Picchu, the Amazon or Lake Titicaca. Those who take the time to explore the metropolis, will have a chance to see world class art galleries and museums. Here are six of our favourite spots.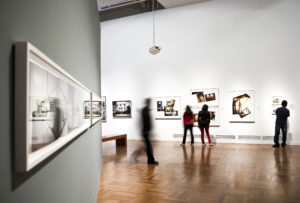 MALI – Museo de Arte de Lima
If you're going to visit just one museum in Lima, make it Mali, the Museum of Art. Housed within the 4,500 m² space is a staggering variety of art from more than 3,000-years of history. Enjoy the permanent collection of Pre-Columbian and Colonial works, also there is a rolling calendar of temporary exhibitions. The museum specialises in ceramics, textiles and paintings.
Paseo Colón 125, Lima
MAC – Museum of Contemporary Art
The Museum of Contemporary Art in Lima founded in early 2013 is currently the only museum in Lima to specialise in modern and contemporary art. Previously known as the Institute of Modern Art. Designed by Peruvian architect Frederic Cooper Llosa. The modernist building houses a permanent collection of national and international work. These date from the 1950s onwards. The museum groups works within categories and trends, rather than a chronological sequence.
Av. Almte. Miguel Grau 1511, Barranco, Lima
MATE
This excellent gallery of photography celebrates Peru's leading fashion and portrait photographer, Mario Testino. It holds the largest collection of Testino's work from home and abroad. MATE holds a series of guided tours, workshops and training to educate and inspire a new generation of photographers. The beautiful restored 19th century mansion which houses the work is worth a visit alone.
409 Pedro de Osma Avenue, Barranco, Lima
Pedro de Osma Museum
The Pedro de Osma Museum is often overlooked, but it well worth a visit. The impressive mansion was once owned by the Osma family. They collected a large amount of Vice-royal Peruvian artwork. These include fine pieces of colonial furniture and silverwork, dating from the 16th century and later.
Av. Pedro de Osma 421, Barranco, Lima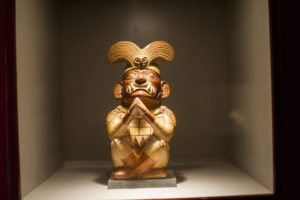 Larco Museum
One of Peru's finest museums, the Larco lies within a 18th century mansion in the Pueblo Libre district. Founded in the 1920s by 25-year-old Rafael Larco Hoyle in Trujillo, a city in the north of the country, the museum moved to Lima in the 1970s. The museum of cultures of Peru spans thousands of years. Exhibitions show jewellery, ceramics, textiles and erotic art from as early as 2,000 B.C. The museum is a joy to visit, so are the relaxing gardens and restaurant which serves traditional Peruvian gastronomy.
Av. Simón Bolivar 1515, Pueblo Libre, Lima
National Museum of Archaeology, Anthropology and History
This national museum focuses on the history, archaeology and cultures of Peru and is one of the oldest in the country. The museum has been open for well over a century and within that time has amassed a remarkable collection of pre-Hispanic ceramics, textiles and metalwork. The museum paints an excellent picture of life in Peru during the Colonial era.
Plaza Bolivar S/N, Pueblo Libre Lima