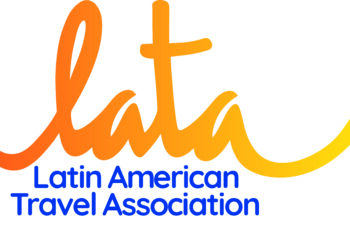 FEATURED NEWS
Yucatán: Mexico's foodie's Mecca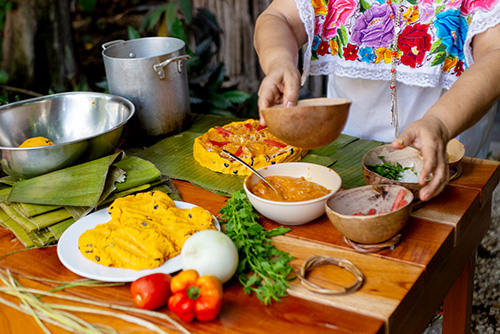 This year, the colours of Yucatán's gastronomy will become brighter with the tenth anniversary of a prestigious culinary event: the 50 Best Restaurants of Latin America Awards ceremony, which will take place in November in Yucatan's capital city, Mérida.
In 2022, named the Year of Yucatecan Gastronomy, new tourist routes, markets and other gastronomy-related tourism products have been launched in Yucatán. These include restaurant experiences with special tastings, gastronomy festivals, Restaurant Week, and many other events where visitors can experience local gastronomy, learn about the region's deeply-rooted culinary heritage and witness the interaction between Yucatecan ancient cooking traditions and the new contemporary trends
For more information, please contact Polo Sánchez-Valle / Yucatán's UK representative on polo@metmie.com
---
REGION-WIDE
Condor Travel
LIV portfolio relaunch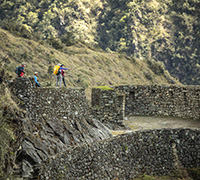 We relaunch our LIV portfolio, putting together some of South America's best soft adventure and outdoor activities, thinking about the adventurous spirit we all carry inside. We want to share with our travelers a life-changing experience for them, the environment, and local communities.
We transform classic programs like the Inca Trail in Peru; add innovative routes, like The Route of Emotions in Northern Brazil; and offer superb accommodation, like the recently remodeled Chilcabamba Lodge in Ecuador. All these with our local touch, attention to detail, and building an experience far from the traditional.
Check all our experiences HERE
---
Senderos
Senderos is running a series of webinars for tour operators, featuring Senderos Partners. On 16th November at 2pm UK time our webinar will feature Mountain Lodges of Peru for which you can can register HERE. You can see more details of our webinars HERE.
Simon was recently at the excellent Remote Latin America event in Cafayate and while in Argentina he visited Estancia Los Potreros, which we are proud to announce as a new Senderos partner.
Senderos will be at WTM in London, so if you'd like to see Gareth (Monday), Nicola (Tuesday) or Simon (Wednesday) please do get in touch: info@senderos.co.uk
---
ANTARCTICA
Silversea Cruises
Discover Antarctica, plus enjoy a two-category suite upgrade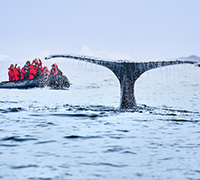 Silversea Cruises (https://www.silversea.com/) offers an 18-day all-inclusive cruise, from £26,100 per person to Antarctica, staying 1 night in Santiago, followed by 18 days on the newest addition to join the fleet and most luxurious expedition ship ever built, Silver Endeavour. Travel deeper to some of the planet's farthest flung coasts and discover South Georgia, Elephant Island, Antarctic Sound and South Shetland Islands in ultimate all-inclusive luxury.
Guests are invited to enjoy complimentary shore excursions including kayaking, zodiac cruising and hiking. Departing 31 October 2023. The price includes direct flights from the UK and all domestic flights, private transfers, shore excursions, butler service in every suite, premium beverages, gourmet dining and expedition gear. Book by 31 October 2022 and benefit from a two-category suite upgrade and 15% deposit.
---
Antarctica21
Meet Antarctica21 at WTM London 2022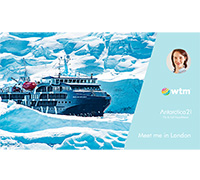 Antarctica21 will attend World Travel Market in London, from November 7 to 9, 2022. This year, Francesco Contini, EVP Sales and Marketing, and Juan Cristobal Del Pedregal, Commercial Director, will also be at the show with me.
Our stand is located within the Chile stand in the South American Hall, LA340.
If you are attending the trade show, I look forward to reconnecting with you and share all updates about Antarctica21.
Our meeting schedule is always very busy, and it is essential to book time in advance; please contact me at nkrumrey@antarctica21.com, and I will preschedule a meeting with you. I look forward to seeing you in London!
---
Silversea Cruises
Discover Antarctica, plus save 20%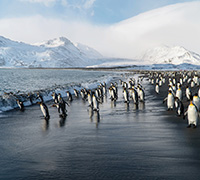 Silversea Cruises (https://www.silversea.com/) offers a 10-day all-inclusive cruise, from £8,880 per person to Antarctica, staying 1 night in Santiago, followed by 10 days on the newest addition to join the fleet and most luxurious expedition ship ever built, Silver Endeavour. Travel deeper to some of the planet's farthest flung coasts and discover Antarctic Sound, Antarctic Peninsula and South Shetland Islands in ultimate all-inclusive luxury. Guests are invited to enjoy complimentary shore excursions including kayaking, zodiac cruising and hiking.
Departing 4 March 2023. The price includes direct flights from the UK and all domestic flights, private transfers, shore excursions, butler service in every suite, premium beverages, gourmet dining and expedition gear. Price includes a 20% discount and must be booked by 31 October 2022.
---
Antarpply Expeditions
Latest news

Antarpply Expeditions are thrilled to be back and to have started the 2022-23 season recently. There is still time to join their exciting expedition cruises at great rates. On their NEW 9 night voyage (A211122) to the Antarctic Peninsula & South Shetland Islands aboard the USHUAIA from November 21 to 30, 2022, rates start at only US$4,300 per person.
---
cazenove+loyd
cazenove+loyd launches Polar Regions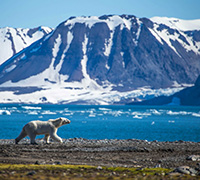 urators of extraordinary travel, cazenove+loyd have launched nine destinations within its new Polar Region, offering its clients the opportunity to follow in the footsteps of legendary explorers and take a journey of a lifetime to one of the world's greatest wildernesses. Experiences include polar bear sightings in Svalbard, exploring the Northwest Passage and Greenland as well as obligatory penguin spotting in Antarctica.
For more information visit: www.cazloyd.com/destinations/polar-regions/
---
ARGENTINA
Arakur Ushuaia Resort & Spa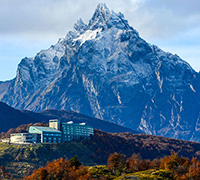 Arakur Ushuaia Resort & Spa, is located at 820 feet above sea level and within the Cerro Alarkén Nature Reserve, it offers privileged views of the city and of the Beagle Channel. Around the hotel, you can do hiking along several trails through native forests, peat fields, among others.
With more than 100 guest rooms and suites overlooking the Ushuaia Bay and the Beagle Channel, a beautiful lobby area with astonishing views, largest pool area of Patagonia (in & out pool), International cuisine at our La Cravia restaurant and a special 1,300 m2 (14,000 sq. ft.) area for events and conventions with independent access, the hotel meets all the requirements to make your stay an unforgettable experience.
+54 (2901) 44 2900 | info@arakur.com
---
Estancia Los Potreros
Spring is in the air!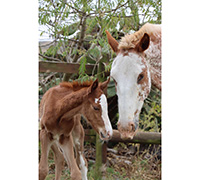 Spring is in the air at Los Potreros – the hills are dotted with calves and this week we have had the first two of our foals born. The grass is going green and we are getting ready for a busy season ahead!
---
Argentina Travel Partners – ATP DMC
Top Buenos Aires rooftop bars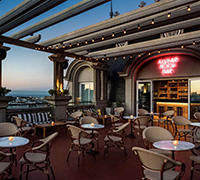 Sky bars are booming in Buenos Aires, and spring/summer are the perfect time to enjoy them. Unbeatable locations high in the sky, iconic buildings, panoramic views, good music, drinks, and varied gastronomy, make them a fun alternative as a stop during a city tour, for a sundowner cocktail before dinner or for other activities such as wine tastings. These are our favorites: https://sites.google.com/view/rooftop-bars/p%C3%A1gina-principal
---
BELIZE
Belize Tourism Board
Belize Virtual Expo: Family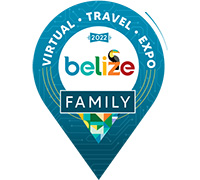 Finding a family-friendly destination isn't always easy for travel advisors, but Belize offers it all, an adventure for the kid or a kid at heart. Join us on November 2 & 3, 2022 for the second edition of the Belize Virtual Expo with the theme, Family.
Register HERE
---
CHILE
Hotel Las Majadas
Hotel product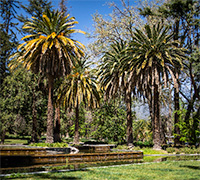 Las Majadas Park, a refreshing rest begins with silence far from the city, with the sound of the wind in the treetops and the singing of the birds that live there. Hotel Las Majadas in Santiago de Chile invites you to connect with the calm and the disconnection that only nature can provide.
Over a thousand species visit its centennial Park, which includes araucarias (monkey puzzle trees), peumos, sequoias and cypresses that change color with the seasons and make it a magical and inspiring landscape.
Its trails invite you to go on walks or bike rides and the trees' shade welcomes you to read or enjoy a picnic with the best of our cuisine. Discover the natural wealth of Chile's central region in this unique place.
---
travelArt
Forest bathing in Chile – connect with nature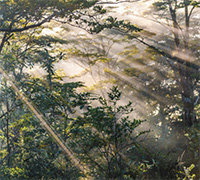 Forest baths mean to connect with nature and especially with the forest. It is also a unique way to get to know Chilean nature more intensively. In Chile, this experience is also called "nature bathing" and is often combined with "grounding", connecting with the earth barefoot. This harmonious relationship with nature is also typical of the indigenous peoples of Chile and is reflected in their worldview of Pachamama (Mother Earth) and Ñuke Mapu. There are 105 protected wild areas in Chile where visitors can enjoy forest bathing and recharge their energy, while at the same time cultivating respect for the surrounding nature and the partially ancient trees. Forest bathing is above all about the conscious perception of nature with all senses and the understanding of being one with it.
info@travelart.com|www.travelart.com
---
COLOMBIA
Colombian Journeys
New hotel: HACIENDA SANTA ROSANNA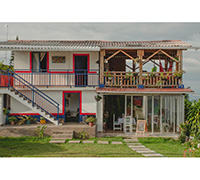 Discover this new property in the Coffee Region, a traditional Hacienda surrounded by coffee plantations, streams, and gardens, that offers numerous activities ideal to delve into the coffee culture and to connect with nature. Located in the heart of Risaralda, in the municipality of Santa Rosa de Cabal, 50 minutes away from Matecaña International airport (PEI).
It offers 5 rooms focused on the 5 elements, with coffee maker, mini-bar, hair dryer, private room, hot water, iron, bidet shower, mountain view, Wi-Fi, and toiletries. It also features ample spaces for resting, exterior fireplace, ecological vegetable plot, gardens, rural trails, laundry and ironing service, restaurant, terrace, board games, billiards, parking and spa. Provides additional activities such as coffee tastings, cooking classes, coffee tours, yoga classes, hiking, Jeep experiences, fishing, and bicycle tours.
---
COSTA RICA
Travel Excellence
It's time to meet again at WTM!
A new edition of WTM is coming soon, and Carlos, our Commercial Director, will love to see you there and tell you about the latest travel trends in Costa Rica.
Let's discover together new uncrowded destinations, the best lodging options, and all the nature, cultural and adventure experiences to enjoy when traveling around the country.
Find us in the booth LA200 of the Costa Rican Tourism Board and please contact us at mercadeo@te.cr to book an appointment.
We look forward to meeting you there.
The Travel Excellence Team
---
CUBA
The Adventure Connection

Cubania Fam Trip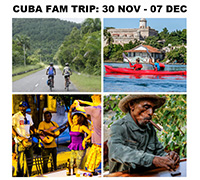 We've just finalised details of a Cuba Fam Trip for tour operators that will take place from 30 November – 07 December 2022. It's an action-packed itinerary of cycling, walking and kayaking. You'll learn how to salsa and roll a Cuban cigar; hang out with Cuban cowboys and dine in local paladars.
For more information please visit our website: https://www.theadventureconnection.com/cuba-with-cubania
We're expecting this Fam Trip to be popular and places are limited, so register your interest ASAP amanda@theadventureconnection.com
---
ECUADOR/GALAPAGOS
Via Natura
The Monserrat Yacht cabins have a new look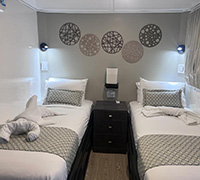 Via Natura is really excited to announce that we finished renovating our Monserrat Yacht cabins as part of our continuous improvement philosophy to guarantee a life-changing experience in the Galapagos Islands for all our guests! In this manner, we have refurbished the complete vessel, adopted new itineraries, acquired kayaks and SUPS, implemented new experiences on board…and now our cabins have a new modern look since we retook operations of our yacht!
Make sure you include the best value first class cruise in the Galapagos Islands as more and more travelers are looking for this amazing experience! Seize our latest promotion…FREE Air Tickets on specific 8-day departures in 2023!
Via Natura will attend the WTM, so make sure you request a meeting with us to learn more about our beautiful vessel!
---
Latin Trails

New programmes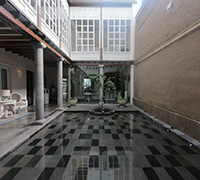 At Latin Trails, we are committed to offering our clients the best possible experience by constantly searching for new and exciting destinations and activities that will captivate their attention. This has allowed us to update our products and services, giving our clients the most recent options in the market.
We want to present our 4 new programmes thinking about the expectations of travelers, placing destinations that are surely on their wish lists, Ecuador & Galapagos closer than ever.
See the complete programmes: https://swiy.co/newprogramslatintrails
---
TROPIC DMC
Early bird specials 2023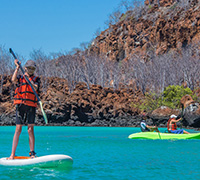 We are so excited to see people traveling more and more! Our partners are too and are extending some of their incredible specials for our intrepid guests, whether they are longing for a reencounter with nature or an ultra-exclusive getaway in mainland Ecuador or the Galapagos Islands.
These promos are valid to book from now until the end of 2022 and can be operated until December 2023. We want to give you plenty of time to use this in concert with your own marketing strategies. We want you and your clients to be able to enjoy these amazing, thoughtfully crafted experiences throughout 2023!
For more details contact us at info@tropiceco.com
---
Royal Galapagos
Galapagos Horizon sailing this November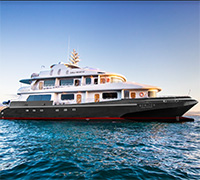 We are happy to announce to our LATA partners that we will have special departures for this November aboard the new member of our cruise fleet, the Galapagos Horizon, the only luxury trimaran in the Galapagos.
After a dry dock, she will be ready to sail around the Galapagos Islands in November 2022.
The trimaran has 8 spacious cabins that can accommodate up to 16 passengers, each cabin has private balconies, panoramic windows and comfortable beds (4 convertible and 4 doubles).
Contact us for more information about our new vessel and its special departures: sales7@royalgalapagos.com
---
Anakonda Amazon Cruises
BLACK FRIDAY SPECIAL OFFER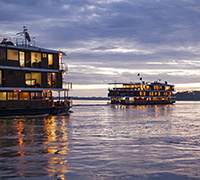 BLACK FRIDAY – 2 Weeks of Amazon Cruise Deals!
We are getting closer to the great offers season, and we wanted to make sure that you have enough time to include our Amazon expedition cruises as part of the special discounts offered to your customers.
Book from November 21st to December 4th and your guests will receive up to 50% discount for selected Anakonda and Manatee 2023 departures.
Check out our Black Friday 2023 selected departures!
You may also download our flyer to promote this offer with your clients.
Contact us for more information at info@anakondaamazoncruises.com
---
Quasar Expeditions
Renovation of M/Y Grace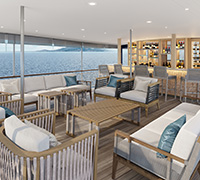 As we continue our mission to offer your clients the ultimate Galapagos Yacht Safari experiences, I am excited to unveil the incredible remodel of the M/Y Grace. A picture is worth a thousand words—and you're one of the first to see her remodel. Her first sailing will be on November 8, 2022. Some of her new technical additions plus a total redecoration • New engines and generators for more efficient fuel consumption. This improvement enables Grace to travel at 15 knots, which in turn minimizes traveling time and maximizes the time spent enjoying peak wildlife encounters. • New propellers with high-skew technology to reduce noise and vibrations. • Safety upgrades including state-of-the-art emergency lighting. • Modern lighting allowing Guests to adjust mood settings in their staterooms. • USB ports in staterooms and additional electrical plugs in social areas.
View more images HERE
---
EL SALVADOR
Embassy of El Salvador
Los Cóbanos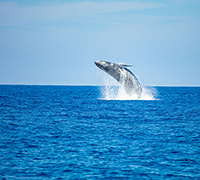 The beach Los Cóbanos is an area of 264 km2 of marine ecosystem which is rich in natural diversity and under environmental protection.
Between November and February, this spot is ideal for scuba diving and enjoying the dozens of volcanic reefs and some shipwrecks. This place is home to marine life and the formations are amazing. There are also coastal areas, suitable for snorkeling and canoeing.
This beach has a special attraction. ¨Whale sightings¨ which is very common, especially the humpback whales. Scientific studies have shown that this is an area rich in nutrients, which attract these huge mammals, here they feed and rest in the waters during January and February, before continuing the migration endeavor that begins Alaska with being its destination. Tours are always available by the locals.
https://elsalvador.travel/destination/los-cobanos-beach/en/
---
GUATEMALA
Maya Trails
WTM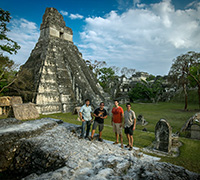 Meet Jimmy Rogers – Founder and Director of Maya Trails in WTM London in November.
Who is Maya Trails – A world class ground handler, dedicated to creating authentic experiences and travel solutions through personalized, reliable, and sustainable service. As a specialized DMC, we offer carefully designed, custom EXPERIENCES throughout Guatemala, Belize, El Salvador and Honduras. Bringing a fresh and creative approach to traveling in the region. As the heart and center of the Mayan world and the capital of colonial Spain, Guatemala, Belize, El Salvador and Honduras offers travelers a plethora of diverse cultural experiences, atmospheric ancient ruins, adventure, great value 4 & 5 star, luxury, and boutique properties and a stunning natural landscape of lakes, volcanoes, beaches, and lush jungles. www.mayatrails.com.gt
---
MEXICO
The Los Cabos Tourism Board
The Los Cabos International Film Festival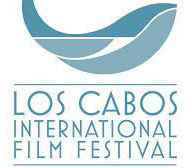 One of the most important Mexican film festivals in North America takes place every November in Los Cabos. The Los Cabos International Film Festival aims to highlight the national cinematographic culture through the exposure to film and other activities that promote and encourage discussion, creation and reflection both among professionals and the festival. The Festival also seeks to become a platform capable of launching and giving visibility to the talent of Baja California Sur and to connect it with the international film community. Events like this help to bring visitors to the region as well as contributing to the popularity of the destination.
---
NICARAGUA
Vapues Travel
Meet us at WTM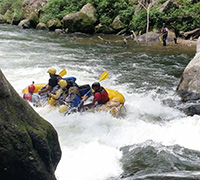 These last few months our sales- and product team has traveled extensively, meeting trusted providers, and testing new product.
We are happy to share our findings and provide insight into new signature experiences and properties. Make an appointment for WTM to properly catch up with founder & director Jan Strik, or swing by the Nicaragua stand (LA 15).
We'd love to hear from you: info@vapues.com
---
Nicaraguan Tourism Board – INTUR
New infrastructure – Wawa Boom Bridge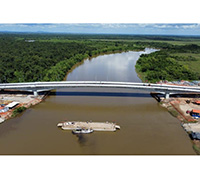 Something that is worth highlighting is the newly built Wawa Boom Bridge, a historic investment that connects the North Caribbean with the Central and Pacific of Nicaragua, this work manages to overcome connectivity difficulties and will help to improve the living conditions of some Nicaraguans families, allowing to explore others tourist attractions in this region and it will be an opportunity for the development of tourism in the country.
---
PERU
Amazonas Explorer

2022 is the first year that Machu Picchu tickets have been completely sold out, weeks in advance, all the way through to the end of October, and November with less than a quarter of tickets left. 2023 shows no sign of this slowing- in fact if buying trends continue as they are, Demand in Peru will skyrocket in 2023.
Inca Trail permits have just gone on sale and they're already selling fast- so be sure to snap yours up quickly or risk disappointment. The same goes for tickets to Machu Picchu- particularly in the peak season of June – August.
---
Tropic DMC
Inca Trail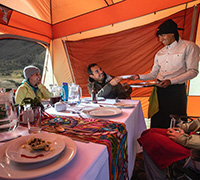 Tropic is approaching the Inca Trail in new and innovative ways. Rather than following the crowds, we enter the trail later while enjoying an incredible hiking experience away from other trekkers. Our camps have thoughtful touches and are in less crowded areas, and we put special emphasis on celebrating Peru's superfoods from local growers along the way.
Tropic ensures our guests are immersed in Andean traditions during the trek, with our guides putting the natural and archeological wonders of the trail into context. We also ensure our travelers have enough time at Phuyupatamarca to explore this magnificent site underneath the cloud forest. Finally, we arrive to Macchu Picchu at lunchtime as many other trekkers and visitors are leaving, giving our travelers the chance to explore its magnificence with fewer other guests. If you would like your guests to experience the Inca Trail differently, contact Tropic on info@tropiceco.com
---
Jungle Experiences Amazon River Cruises
Special offers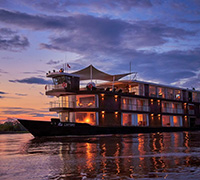 CHARTER DEAL ON BOARD LUXURIOUS ZAFIRO CRUISE
Redifining luxury in the Amazon onboard a one of a kind river cruise!
Booking our exclusive charter service guarantees that you can enjoy a tailor-made itinerary and live an unforgettable experience aboard one of the most luxurious cruises in the Amazon. A one of a kind special trip for your private group, having the entire cruise and team at your service.
Our luxury vessel is prepared to offer all the comforts of a VIP service. As you navigate the wonderful Amazon River, enjoy delicious gastronomy, appreciate the fauna and flora, the landscapes and warm climate of the Peruvian jungle. Zafiro Charter 4 days / 3 nights
Starting at USD 85,000
Commissionable rate 30%
Departures 2022 & 2023
Bookings valid until December 31, 2022
---
Amazonas Explorer
New Trip Alert!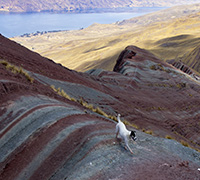 We're very excited to announce a new trip- Pallay Punchu is the older, wilder, more rugged sibling of Vinicunca- Peru's famous Rainbow Mountain. We have refused to operate trips to Vinicunca for quite some time (owing to the huge amounts of social problems and over-tourism it has led to), opting instead for Palcoyo, a lovely relaxing walk through what is almost a rainbow valley.
However, for adrenaline seekers, we welcome the new and exciting Pallay Punchu. Past the sheer drops and other-worldly scenery, Pallay Puncho is the perfect spot for other sports- biking, paddleboarding, rafting, and more.
https://amazonas-explorer.com/pallay-punchu-peru/
---
PROMPERU
WTM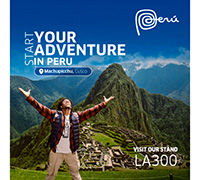 Peru will be present at the WTM 2022 in London!
Please visit our stand LA300 to meet with our 20 co-exhibitors, who will give you all the details your customers need to plan their next trip to Peru.
---
Lima Tours

Check out our Sustainability Travel Analysis 2023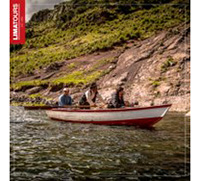 As part of the touristic industry, we strive to make the most of our reach beyond the urban, to positively impact in the destinations where we operate. We transform challenge into opportunity, and data proves that the market is on our side. 90% of people seek sustainable options, but only 1/3 of travelers knows how to have a sustainable travel experience. This document contains key information that will help you develop a sales value proposal that can benefit your business and the world. Download it HERE!