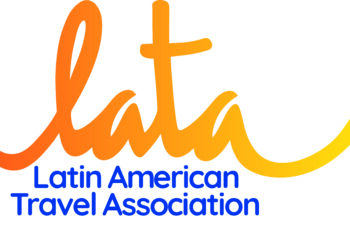 ---
NEWS FROM UK MEMBERS
Atkin Jones / Sanderson Phillips
Atkin Jones and Sanderson Phillips Declare a Climate Emergency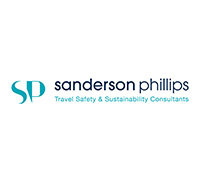 As part of our intention to support People, Planet & Prosperity, we have joined Tourism Declares to:
• Declare our shared commitment to unite stakeholders in transforming tourism to deliver effective climate action
• Support the global commitment to halve emissions by 2030 and reach Net Zero as soon as possible before 2050
• Consistently align our actions with the latest scientific recommendations, so as to ensure our approach remains consistent with a rise of no more than 1.5°C above pre-industrial levels by 2100
We encourage our tourism friends that feel similarly about the Climate Emergency to join Tourism Declares. The goal is for travel organisations and individuals to declare a climate emergency and take action.
Read our declaration and reasons for joining HERE.
---
REGION-WIDE
Aqua Expeditions
Aqua Expeditions' New Loyalty Program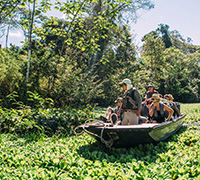 We are pleased to announce our brand-new loyalty program which entitles past guests to special benefits including exclusive rates when they book their next voyage with Aqua Expeditions, no matter whether it's an individual trip, group voyage or charter. As we resume cruising across all our destinations this year, there's no better time than now to plan your guests' next adventure.
For more information visit our website: https://www.aquaexpeditions.com/loyalty-membership/ or contact our reservations team at reservations@aquaexpeditions.com
---
Vapues Travel
Wildlife Encounters – Panama & Nicaragua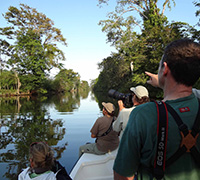 With thousands of species found in the forests, rivers and seas of Nicaragua and Panama, many of them endemic, wildlife encounters are practically unavoidable on any vacation! However, if you take the time to explore with a naturalist guide on a wildlife tour, you'll find a diverse variety of creatures to match anywhere in the Americas.
Porcupines, tapirs, brightly colored birds, countless monkey species and even jaguars can be found on land, whilst underwater you'll find a world of rays, turtles, sharks, dolphins and whales. With much of Panama and Nicaragua now protected as national parks, these countries are a haven for wildlife and an unforgettable destination for nature-lovers.
Look at a few of our favourite wildlife experiences: https://www.vapues.com/blog
---
Senderos
Trade webinars

Senderos has recently run a series of trade webinars which can be seen HERE. They include one on Nicola's recent famtrip to Ecuador, featuring our partners Anakonda Amazon Cruises, Hacienda Zuleta and Integrity Galapagos, and another which includes her visit to two Boena Wilderness Lodges in Costa Rica.
Our partner Tierra Hotels has published its new promotions which are already valid for new bookings.
Please contact us if you would like training on any of the wonderful Senderos partners in Latin America! (info@senderos.co.uk).
---
ANTARCTICA
Silversea Cruises
Silversea Cruises announces the latest addition to its ultra-luxury fleet of expedition ships: Silver Endeavour.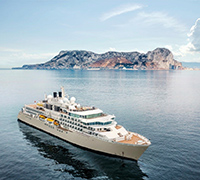 Silversea Cruises welcomes Silver Endeavour to its fleet—one of the world's most luxurious expedition ships. The fifth expedition ship in its fleet of 11, Silver Endeavour strengthens Silversea's position as the leader in ultra-luxury expedition cruising, broadening the industry's most diverse polar offering for guests' enjoyment.
Designed specifically to take travellers to the world's most remote destinations, including both Polar Regions, Silver Endeavour will enter service in November 2022, replacing Silver Explorer from the 2022/2023 Antarctica season—including the ship's highly popular Antarctica Bridge sailings.
---
ARGENTINA
Visit Argentina – INPROTUR
Unmissable Experiences to Enjoy Iberá National Park, in Corrientes, Argentina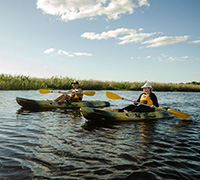 The province in the Litoral region swells its heart with pride as it offers nature in one of the most coveted tourism spots: Esteros del Iberá.
Eyes wide open, sharp ears, and camera at hand because you're getting into Iberá National Park, one of Argentina's most important protected areas. Immersed into de Iberá Natural Reserve, it is home to local flora and fauna, and its landscape is made up of lagoons, estuaries, rivers, pastures, mounts, and palm groves. Walking along trails, navigating the water in canoes, and enjoying the night atmosphere are part of the immersive experience in Corrientes. The climate welcomes tourists all year round and invites you to get immersed in the ecosystem's calmness.
To read more: https://argentina.travel/en
---
Estancia Los Potreros
SEPTEMBER 2022 SPECIAL OFFER
We have a special offer throughout September – $2,500 USD per person for a 7 night stay. This is a $560 discount from our standard package.
For a sample 7 night itinerary or more information send us an email to marketing@estancialospotreros.com
---
Say Hueque Argentina & Chile Journeys
We are carbon negative, climate positive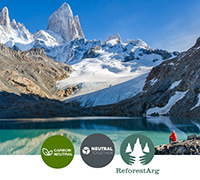 At Say Hueque we believe in travel as a force for good.
We offset our carbon emissions: In 2020, we have been the first travel company in Argentina to compensate for all the CO2 emissions during land trips. To make this possible, through the ATTA we are partnering with South Pole, one of the most reputable organizations on Climate Change actions.
We plant trees: We partnered with Reforestarg to act against deforestation. For every traveler, we plant a native tree in damaged zones of Patagonia to help restore native forests, and each passenger takes home a very special souvenir: a certificate from their tree in Patagonia.
Offset Carbon Emissions + Plant Trees =Carbon Negative, Climate Positive
Let's move beyond sustainable!
https://sayhueque.com/about-us/sustainability/
---
Argentina Travel Partners – ATP DMC
Something different in the Ibera Wetlands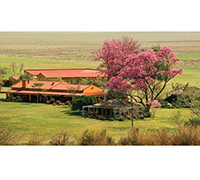 Surrounded by an open horizon of grasslands, streams, lagoons, and marshes Estancia El Tránsito is a few short kilometres away from the small town of Concepción de Yaguareté Cora, which was founded over 200 years ago, home to farmers and ranchers. El Tránsito's nature-based offerings are steeped in the roots of local identity, customs, gastronomy and music, inviting one to adopt the rhythms of the surroundings and embrace the simple life. Its advantage is that there is easy access via paved roads from the airports of Corrientes, Resistencia and Posadas. There is also a landing strip for private/charter planes.
For more information, CLICK HERE or contact Merina Begg at mbegg@atpdmc.com
---
BELIZE
Belize Tourism Board
Belize removes all covid entry restrictions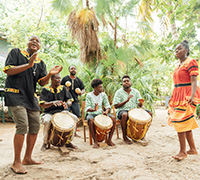 The Belize Tourism Board is delighted to announce that, effective immediately, all public health measures for entry into Belize have been removed. Visitors no longer need to have proof of vaccination, or a negative Covid-19 test upon arrival, and purchase of Belize Travel Insurance is no longer mandatory.
With all Covid-19 restrictions being removed, now has never been a better time to book a trip to Belize, for a truly spectacular experience – perfect for those looking for adventure and culture with sustainability at its core. With a sun-soaked coastline dotted with exotic islands, wildlife rich rainforests, eco-friendly new dive sites, ziplining through the jungle, ancient Mayan ruins, and the second largest barrier reef in the world, there has never been a better time to grab life in Belize.
---
BOLIVIA
Crillon Tours

Eternal Andes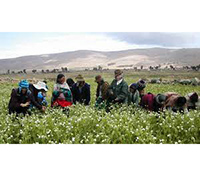 The mild Andes breeze, provides us with a refreshing climate, embracing our main highlights located in the eastern Bolivia, which can be explored enjoying real life in our ancestral towns, where sustainability is a "must" that has allowed them to subsist thousands of years without damaging the land, natural resources, or even health. With this framework, visits to Lake Titicaca, the Great Uyuni Salt Flats, Sucre, Potosi & La Paz, take on unusual relevance and visitors will be able to witness this treasure we can deliver today, in large open spaces, where history, nature, magic, and ancient cultures interlace, without knowing where one begins and the other ends. www.uyuni.travel
---
CHILE
Hotel Las Majadas
Product news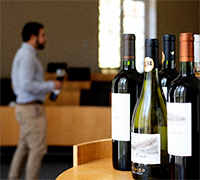 Whilst in Santiago, you can visit the Maipo Valley, one of the places with the largest wine tradition in the Chile. At Hotel Las Majadas, 50 minutes away from Santiago, you are able discover its vineyards and taste the best wines in the region. Enjoy rest and disconnection in a hotel overlooking a centennial park with more than a thousand perennial trees that change their colors with every season of the year, turning into a magical landscape.
Hotel Majadas' gastronomy offers fresh and tasty food, prepared with seasonal and local ingredients, accompanied of course by the best wines of the Valley. The palace, dating from the early 20th century, accompanies this unique experience, where majestic nature, rich cuisine, premium wines, and relaxation.
---
travelArt Chile
New catamaran tour Canal de las Montañas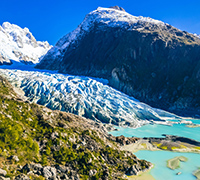 This fascinating catamaran trip begins at the Puerto Natales dock and immerses the visitors in the glacier world of Patagonia. Las Montañas fjord at the foot of the Sarmiento Mountains is the access to the 5 glaciers Zamudio, Bernal, Herman, Alsina and Paredes. The unique beauty of these imposing ice massifs is impressive and makes this tour an unforgettable experience. The return journey to Puerto Natales follows the same route.
Due to the changing natural light, the panoramas can be seen from a different perspective. This is the moment for unique photo shoots at twilight. This catamaran ride is ideal for anyone who wants to discover some of the most impressive glaciers in the south of Chile.
---
Turavion
Santa Cruz – Discover the Colchagua Valley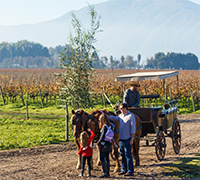 The Colchagua Valley is one of the country's most famous valleys and the icon of wine production in Chile. There are several wineries in the valley that offer tours with amazing wine tasting. The Santa Cruz Vineyard is one of the most emblematic in the area with a cable car that takes you to the top of the Chamán Hill and various museums to learn more about the Chilean culture. Santa Cruz is only about 2 hours drive from Santiago.
Contact us to find out more about excursion programmes to the Colchagua Valley incl. transfer from/to Santiago: incoming@turavion.com | www.turavion-incoming.com
---
Remota Patagonia Lodge
Patagonian International Marathon
Remota Patagonia Lodge is proud to announce its alliance with Patagonian International Marathon®️ to become its main partner for the next 3 years. The Patagonian International Marathon®️ became the first marathon organized in Torres del Paine National Park in 2012 and, since then, runners from more than 65 countries have converged in southern Patagonia to fulfill their dream of running in one of the most pristine places on the planet. This year Remota will be one of the base hotels in the delivery of kits to runners, offering them preferential accommodation, and the venue for the closing of the competition, open to all competitors. More information CLICK HERE
---
COLOMBIA
Colombian Journeys
New product: Visit to Hacienda La Ramada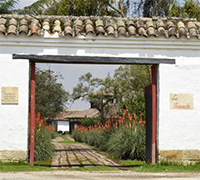 Depart from Bogotá towards Hacienda La Ramada, located about one and a half hours from Bogotá. This is a Colonial Era House built in 1776 by the Marquis of San Jorge. During the stay in the Ramada, enjoy a guided tour to the flower farm that started in 1969 and currently exports high quality flowers to 35 countries around the world.
As visitors walk through the crops, they can observe mother plants and cuttings. It continues with the process of cutting, filtering and wrapping of two types of flowers. The next step occurs in the post-harvest sector where visitors can appreciate the process of packing, quality control, cold room and dispatch. The visit will end at La Bouquetera where special bouquets are created and arranged.
More information from: marketing@colombianjourneys.net
---
COSTA RICA
Rainbow Tours
Costa Rica – new luxury tour
Rainbow Tours have launched a new 12-night luxury itinerary incorporating all four Boena Wilderness Lodges, offering a chance to discover Costa Rica's incredibly diverse ecosystems from the cloud forest to the Caribbean coast, the rainforests, mountains and Pacific coast too. The new Highlights of Costa Rica tour features luxurious stays at Tortuga Lodge, Pacuare Lodge, Monteverde Lodge and Lapa Rios Hotel, with a variety of experiences to enjoy in each location.
The trip will cost from £6,495 per person, based on travel in 2022, including return international flights, transfers, accommodation with breakfast (full board in three locations), excursions and activities.
---
Travel Excellence
aWá Beach Boutique Hotel
Costa Rica's South Caribbean is a destination to slow down the pace, surrounded by tropical forest, excellent cuisine, tours and the warm waters of the Caribbean Sea.
aWá Beach Boutique Hotel in Puerto Viejo is a small adults-only property with beautiful brand-new design rooms in a prime location in front of the sea.
The hotel offers amenities such as A/C in all rooms, sea or garden view, restaurant, outdoor lounge Wi-Fi and parking. All this with a personal service to indulge guests.
Feel free to contact Travel Excellence's staff to learn more about this new property. Read more HERE
---
ECUADOR/GALAPAGOS
Montemar Eco Luxury Villas
Montemar in the community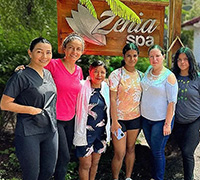 Montemar is an integral part of the local community in Galapagos, we live in the islands, our kids grew up here, this is our land, this is our home. The wellbeing of the community is, therefore, our wellbeing.
As part of our commitment to actively integrate the local community, we've recently trained a group of local women in massage and body treatment techniques, along with the support of a local spa. This means a new source of income for these local women and an opportunity for our guests to enjoy more pampering treatments during their stay at Montemar.
Find out more at ventas@montemar.ec
---
Anakonda Amazon Cruises

Anakonda Amazon Cruises has received 3 Nominations for the World Cruise Awards 2022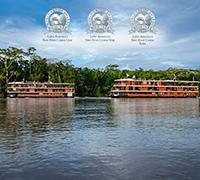 After having won the first edition of the World Cruise Awards in 2021, we are proud to announce that we have been nominated once again for the second edition in 3 different categories. If you love our Amazon Cruise experience and are a believer in our vision and our commitment to sustainability, vote for us at the following links:
Latin America's Best River Cruise Line 2022
Latin America's Best River Cruise Ship 2022 with Manatee Amazon Explorer
Latin America's Best River Cruise Suite 2022 with Deluxe Suite Manatee Amazon Explorer
---
Via Natura
Brochure Launch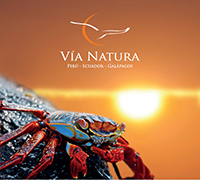 Via Natura, a DMC with more than 25 years of experience creating life-changing experiences in Ecuador, Peru, and the Galapagos Islands and owner of the Galapagos First Class Cruise M/Y Monserrat, is excited to announce the launch of its latest brochure. You will find some of the unique destinations and experiences that the company includes in its itineraries to help partners differentiate from its competitors. Furthermore, you will find pictures of the new look of the Monserrat Yacht and maps of its wonderful itineraries.
You can find Via Natura's brochure HERE. If you want to stand out from competitors and want to learn about the Best Value First Class Cruise in the Galapagos Islands, contact us at dandrade@vianatura.com
---
EL SALVADOR
Embassy of El Salvador
San Salvador Downtown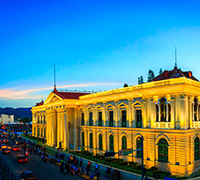 The capital of El Salvador is your ideal starting point for any adventure. You will find a range of choices for leisure, culture, shopping, or business. Located 40 kilometers from the International Airport, the capital houses the headquarters of the government, main companies, embassies, boutique hotels of great charm, and five-star hotels, as well as museums, monuments, and residential cities.
Ideal for shopping tourism, San Salvador is home to modern shopping centers, where you will find highly renowned international brands, as well as high-value local brands.
The heart of the city is its Historic Center, where you can visit the National Theater, the Metropolitan Cathedral, and the National Palace. Surrounded by small shops that show the daily commercial life, the center is also an important point for culture and history.
---
FALKLAND ISLANDS (ISLAS MALVINAS)
Falkland Islands Tourist Board
Flight links to the Falkland Islands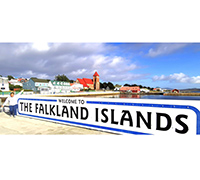 LATAM have recommenced their weekly Saturday flights from Santiago and Punta Arenas to the Falkland Islands. This is the first stage of the South American flight links; since the Falkland Islands have reopened their boarders to tourists post covid. They are looking at the Sao Paulo link being reinstated at the end of the year. Reopening the Falkland Island in preparation for this coming tourism season.
Making it easier to travel to the Islands to experience their friend hospitality, wildlife and unique photographic opportunities.
Visit our website for more information: falklandislands.com
---
MEXICO
The Los Cabos Tourism Board
Cabo San Lucas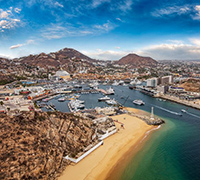 Cabo San Lucas, located at the southern tip of the Baja California Peninsula, is one of the major tourist destinations of Los Cabos. It is the home of El Arco "The Arch" and is also referred to as "Lands End" which is where the Pacific Ocean meets The Sea of Cortes. One of the most popular beaches in the destination is located in Cabo San Lucas.
As with all areas of Los Cabos, Cabo San Lucas has some of the most luxurious properties. With its world class marina, golf courses, lively nightlife, and great restaurants this is an area not be missed.
---
NICARAGUA
Nicaraguan Tourism Board – INTUR
New hotel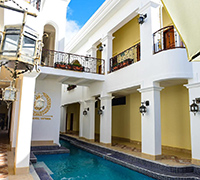 In the city of Rivas, Nicaragua, the Gran Hotel Victoria was inaugurated, a modern hotel establishment, available since July 23 for nationals and foreigner's tourist, this becomes the first four-star hotel in the municipality, with two floors and a terrace, it has 24 rooms, two suites, two event or meeting rooms and space for the enjoyment of its visitors, this hotel comes to strengthen the tourism sector in the city.
The investment of this hotel was 2.5 million dollars, it is located on the south side of the Central Park of Rivas, it awaits you with a friendly staff, as well as excellent prices.
---
PERU
Embassy of Peru

Machu Picchu – Capacity increase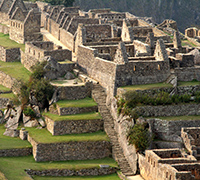 The Embassy of Peru would like to inform of the increase in admission capacity to Machu Picchu, which has been approved by Ministerial Resolution No. 000224-2022-DM/MC – issued by the Ministry for Culture of Peru .The new capacity allows the sanctuary to be visited by up to 4,044 people per day until 31 December, 2022. This is an increase of 1,000 per day on the current Covid-restricted number (pre Covid was 5,800 per day).
Tickets must be purchased only through: https://www.machupicchu.gob.pe/ or at the Ministry for Culture offices in Cusco and through agencies and tour operators.
---
PROMPERU
Cusco among 25 top tourist destinations in the world!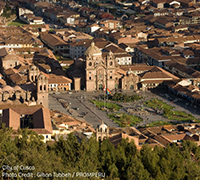 The emblematic U.S. magazine Travel + Leisure, placed the city of Cusco among the 25 best tourist destinations in the world. Cusco is ranked 21st of the 25 best tourist destinations around the world. It should be noted that in the final list of the "World's Best Awards" there are only six cities from the entire American continent.
The World's Best Awards from Travel + Leisure magazine have a high impact on tourism in the chosen cities. Peru has received this distinction consecutively in 2018, 2019, and 2020.
---
Lima Tours
Inca Trail Express: A Practical Alternative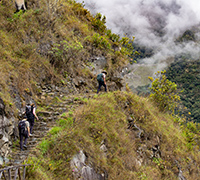 Our Inca Trail Express is ideal for adventure-seekers with shorter stays. A 1-day experience connecting with history and nature in the impressive Inca Trail, amidst the Andes and the Amazon.
Remember to contact your account executive for more information!
---
Amazonas Explorer
Machu Picchu is Quickly Selling Out!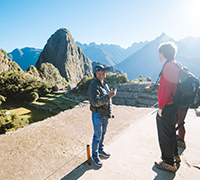 As we enter the first post-COVID high season, Machu Picchu tickets are selling faster than ever. The entire month of July sold out quickly and August is following suit. This is leaving holidaymakers in a potential bind as they risk missing out on the UNESCO world heritage site.
However, at Amazonas Explorer, we have been around long enough to know a few tricks. We know how to make our clients happy and we know how to find Machu Picchu tickets when it seems as though there are none. Check out our article HERE to discover our secrets!