NEW LATA MEMBERS
---
NEWS FROM LATA FOUNDATION
We're looking for dynamic, committed and proactive people to join our volunteer fundraising and events team at the LATA Foundation. We are all volunteers and give our time to fundraise to support essential grassroots projects throughout Latin America. The overarching aim is to give back to the continent through social and environmental projects that truly make a difference to the lives of Latin American people.
The roles we undertake include fundraising, communications, donor relations, arranging events and finding sponsorship. We work alongside the projects team on events or campaigns and receive administrative support from LATA. We also work closely with the board of Trustees when proposing campaigns and strategies.
Our volunteers have gained a lot of valuable experience that has helped enhance their careers and have developed lasting working relationships and friendships with other volunteers, LATA and the wider Latin America travel community. It is an inclusive, sociable team and many volunteers stay involved for several years.
For more details and requirements, click HERE.
---
NEWS FROM UK MEMBERS
Rainbow Tours
New to Rainbow Tours' Ecuador programme this year is a 5-day boutique yacht cruise along the central coast, with an itinerary of immersive experiences on land and underwater.
Highlights include visiting the 'Small Galapagos' and the Machalilla National Park, discovering cultural traditions, biodiversity and meeting local communities. The yacht sleeps 18, with crew including concierge, expert chefs, naturalist guides and spa therapists.
The cruise costs from approximately £2,350 per person, based on two sharing on full board basis with all excursions and activities, excluding international flights, transfers and additional accommodation. The cruise can be added to a tailormade Ecuador itinerary.
For more information, visit our website.
---
Silversea Cruises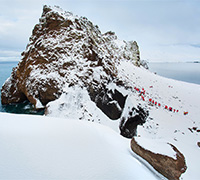 A voyage to the white continent is a trip of a lifetime. You can almost smell the crisp, cold air, hear the crunch of millennial snow under your feet, see the edge of a humpback's tail as it disappears into the crystal sea.
Once you set foot on Antarctica, feel a new sense of belonging you never knew existed.
Door-to-Door Puerto Williams round-trip fares start from £9,900pp based on a 10-night voyage aboard Silver Wind, departing February 2023, including round trip economy air, Private Executive Transfers, Guided Zodiac, and shore excursions led by the Expeditions Team, Butler Service and more.
For more information, click HERE.
---
AVIATION NEWS
Iberia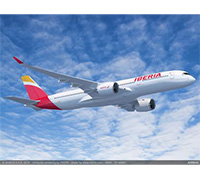 At Iberia, we remain committed to achieving the normality we all desire. Together and thanks to your support, we continue to make progress towards recovery with capital letters.
Almost all of our destinations have recovered. We are resuming services and initiatives are being implemented to improve our customers' experience.
We are restoring 85% of pre-pandemic Summer levels. In Latin America, we will fly again twice a day to Argentina, Colombia and Mexico.
---
British Airways
Get Ready to Fly in Three Simple Steps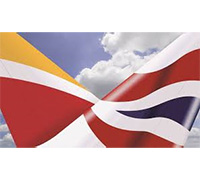 We have begun the roll-out of a new, simple, three-step proposition that is designed to make customers' check-in and departure experience as seamless as possible.
This will launch at Heathrow before gradually being rolled-to stations across the network over several months.
You will see the new language reflected in pre-travel communications. For more information, visit out website.
---
REGION-WIDE
Vapues Travel
You can see our smiles again!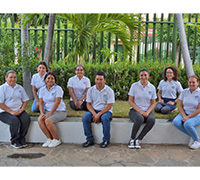 A brief Covid-19 update: We are happy to see a significant increase in bookings, as travel related consumer confidence seems to be on the rise. For both Panama and Nicaragua, it is no longer necessary to wear masks outdoors or at outdoor activities.
Get in touch with our team for a general product update, and for further information on how we plan to help your clients travel safely.
We offer unbeatable ground support, in-depth local knowledge, competitive rates and fast, detailed travel proposals, so you can feel confident that your bookings are in safe hands.
---
Maya Trails
Connecting Guatemala and Belize over seas!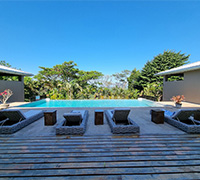 We have a NEW way to connect your guests overseas with Guatemala and Belize, with an off the beaten path customized itinerary.
Your clients can visit in Guatemala the highlands, later head over to Rio Dulce for a cruise and a night at Livingston Guatemala. Then next morning cruise for 1hr from Livingston to Punta Gorda Belize in the Toledo District.
There they will experience the most immersive connection with the living Maya of Belize with Chocolate experience, Mayan Sites, dive into a famous waterfall, tubing/kayaking down rivers, fishing, beach days at the Snake Cayes, etc. Also from Punta Gorda can connect easily with Placencia, San Ignacio or San Pedro Ambergris. Guests can head back into Guatemala for Tikal.
For more information request at info@mayatrails.com.gt
---
Quimbaya Latin America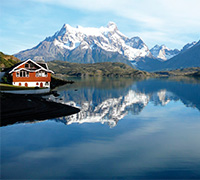 Argentina and Chile are easing their restrictions, no testing is required for vaccinated people in Argentina and land borders are open between these countries.
Check our Patagonia program, Argentina only and the Big South America. All multi-destinations are possible.
Our product collections are also available whether it is a short trip or explorer trip. Or travel differently collection which is focused on eco tourism and community tourism.
To obtain examples of programs, please contact us at Laura-ortiz@quimbaya-tours.com
---
Condor Travel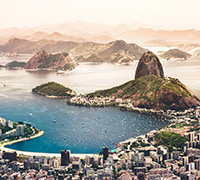 With COVID-19 cases decreasing and vaccination rates increasing rapidly, traveling to South America is safer every time. Countries are relaxing their requirements for visitors.
Brazil, Argentina, and Chile have stopped requiring travellers to present a negative COVID-19 test before boarding. Stay up to date with regulations with our COVID-19 and South America travel blog.
As land frontiers reopen, there is a great opportunity for multi-country journeys. Rio de Janeiro, Buenos Aires, Iguassu, the Andes or the Patagonia… there are plenty of options!
Plan the ultimate South American adventure with these itineraries: https://cutt.ly/PGwCTtL.
---
ARGENTINA
ILS Incentive & Leisure Services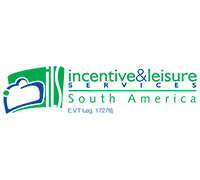 Founded in year 2000 and based in Buenos Aires, Argentina, ILS Tours is a Destination Management Company specialised in tailor made FIT's, Groups, Cruise handling and leisure travel programs.
We envision travelling as a form of art, fulfilling the dreams of those eager to enjoy the most breath-taking nature destinations to take a deep dive into new cultures.
We are happy to announce that we've just opened our own Incoming office in Santiago de Chile, ILS Tours Chile, same company, same owners, same philosophy, and same standard of services in which every guest we welcome is treated with extreme care and dedication.
ILS Tours is more than ready to assist you with solo countries or combined itineraries in these two amazing South American countries: Argentina & Chile.
---
ALCHEMY DMC Argentina
New Restaurant in the Argentinian Northwest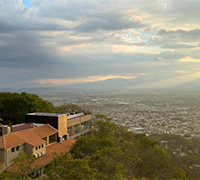 El Baqueano Restaurant opened its doors in the Northwest! One of the best restaurants in Latin America (in the 21st position in the list of the 50 best restaurants in Latin America in 2021) has been moved to the top of the San Bernardo Hill in Salta City.
It will be the first restaurant-school that incorporates a National Gastronomic Public Library: Dolli Irigoyen.
The restaurant aims to revalue the gastronomy in Salta and the entire north by transferring knowledge about contemporary native Argentine cuisine!
We suggest combining this experience with Argentina's Northwest paradises. Contact us to start planning: leisure@alchemydmc.com
---
ATP DMC – Argentina Travel Partners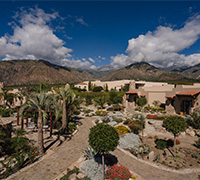 Amid the arid mountain landscapes of Cafayate in Northwest Argentina, is a calm oasis surrounded by gardens: Piatelli Wine Resort.
Nestled among the vineyards of the Winery's most emblematic terroir, twenty high-end fully equipped Casitas (villas), each with its own private terrace and incredible views, serve as an exclusive base for a menu of different activities: biking, trekking the vineyards, wine / chocolate tastings, tango lessons, yoga, winery tours, stargazing and 4×4 adventures.
The resort has a Club House, heated swimming pool, several excellent dining options and bars, spa services, and a special wine-tasting room. More info HERE.
---
BELIZE
Belize Tourism Board
The Wit Concrete – New Dive & Snorkel Site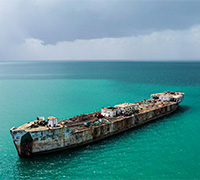 Home to the second largest barrier reef in the world, Belize is one of the best destinations for marine exploration.
In order to preserve its natural reef habitats, the Belize Tourism Board has worked closely with the Turneffe Atoll Sustainability Association (TASA) and Blackbird Caye Resort to submerge a 375-foot concrete ship, The Wit Concrete, to become Belize's largest wreck dive and reef enhancement project.
Not only will this new dive destination relieve stress on natural reef habitats, but it will offer divers the opportunity to explore a vast array of marine life.
Simultaneously, this project is among one of the largest wreck destinations in the Caribbean, re-enforcing Belize's status as one of the best diving destinations in the world.
Learn More at travelbelize.org
---
BOLIVIA
CRILLON TOURS S.A.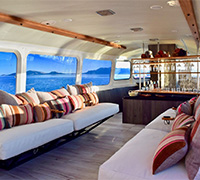 With enthusiasm, we see that the world is opening up. Chile opens its borders by making requirements more flexible from May 1, so the connection with our successful Camper operation to/from San Pedro de Atacama is assured, now with the option of moving the campers in the Salt Flats.
We have created more customised experiences, both for FITs & groups and the possibility of chartering small DeLuxe Hydrofoils with "a la carte" visits, which we have already launched at LATA event.
Finally, we have flights to the whole region, as well as to US & Europe via Madrid. May the breeze and clear blue skies of the Andes bring you soon to this magical destination, BOLIVIA!
---
CHILE
Remota Patagonia Lodge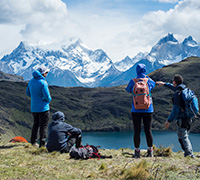 In line with the news of the reopening of its next season, scheduled for September 9, Remota Patagonia Lodge would like to highlight the main characteristics of its All Inclusive programs.
Total flexibility that allows clients to choose, each day, the excursion they want among the activities included in the corresponding excursion menu (soft, adventure or fly fishing), and the possibility that each member of a group chooses their program independently of the choice of other members of the family or group.
Altogether with the ample and diverse arrange of excursions available, these features make the programs offered by Remota completely unique.
More information HERE.
---
travelArt Chile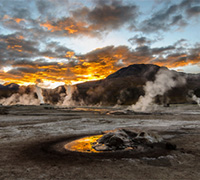 Tripadvisor has published a list of the best attractions in Chile. In the Atacama Desert, the impressive Moon Valley and Geysers del Tatio are the unbeaten favourites.
The Elqui Valley near La Serena represents a journey full of magic and starry nights surrounded by vineyards. In Santiago you should not miss the unique view from Cerro San Cristóbal and in Valparaíso a visit to the Pablo Neruda Museum "La Sebastiana".
Hot springs like "Termas Geométricas" or botanical gardens such as the national garden in Viña del Mar or the garden of the Austral University with ancient trees are also popular.
The Osorno volcano in Chile's Lake District is one of the most photographed landscapes in South America. Isla Magdalena in Patagonia is the place to be for penguin watching.
info@travelart.com|www.travelart.com
---
Turavion
Scenic route lakes and volcanoes of Chile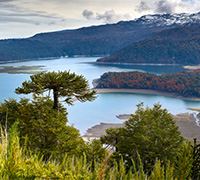 The route "lakes and volcanoes" crosses areas of enormous scenic, environmental and cultural value. It is undoubtedly a tourist attraction in the Araucanía región.
The more than 2,000 km of route, mostly asphalted, connect six different tourist circuits that cover three regions and where you can visit 26 large rivers, 22 lakes, 17 active volcanoes and 12 national parks.
In addition, seven winter resorts and more than half of Chile's hot springs can be found on this route.
For more information contact incoming@turavion.com | www.turavion-incoming.com
---
COLOMBIA
Colombian Journeys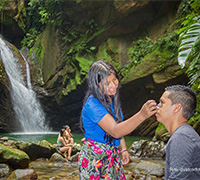 This month, our Product Manager visited Tierralta, a town in the Province of Córdoba, which is part of the Community Development and Licit Opportunities (CDLO) Program. With the support of USAID and the Local Tourism Network of San Rafael, it seeks to encourage rural community tourism in Alto Sinú, where more than 75 families of 6 community-based organisations in this area are benefiting.
This is an emerging tourist destination in Colombia where in the recent months training programs have been provided on topics such as gastronomy, business administration, scripts, tourist product, customer service, marketing, promotion, among others.
Currently the destination is getting ready to welcome tourists with different routes designed for nature lovers, peasant traditions and ancestral knowledge of the Emberá Katios indigenous comminity.
More information marketing@colombianjourneys.net
---
COSTA RICA
Travel Pioneers
A sparkling blue expanse, calm as a powdery cloud for swimming in? A busy coral reef? Perhaps a place where mysteries lurk, a sea that refreshes and cleanses, a symbol of adventure and wildness. An island can be all of those things and more, but most of all it is a small oasis to feel big things. Awe. Joy. Spontaneity.
What you get on an island is a glimpse of your place in the natural world. And the ability to share that connectivity with loved ones.
For more information about our hotels and our tours, click HERE.
---
Travel Excellence
During this year and 2023, at least six new hotels will start operations in Costa Rica. The projects are under construction and will add more than 578 new rooms for tourism.
They will be the Hotel Homewood Suites Cariari by Hilton and the Hotel El Lugar Resort Costa Rica in Heredia; Hotel Fairfield by Marriott and Hotel Hilton Garden in Alajuela; Hotel Puerto that will be built in the province of Limon; as well as the Suitree Hotel Boutique in Guanacaste.
Additionally, Six Senses Hotels Resorts Spas, the luxury wellness brand, will be opening its first resort in Central America in 2024. This property will be located on the Papagayo Peninsula in Guanacaste, approximately 40 minutes from Liberia International Airport.
---
ECUADOR/GALAPAGOS
Montemar Eco Luxury Villas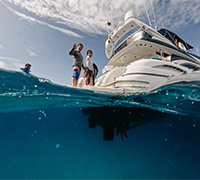 "We absolutely loved our stay at Montemar. Reyna and Roberto are the consummate hosts; they took care of everything from excursions tailored to our family's interests to meals from different regions of Ecuador.
They were even able to set up a last minute treasure hunt for our youngest when he decided he didn't want to snorkel one day. The staff at Montemar are friendly and very professional and made our stay so comfortable. I cannot recommend Montemar enough for a family trip to the Galapagos."
For info/bookings, contact your supplier or us at ventas@montemar.ec
---
Anakonda Amazon Cruises
This summer, your guests and their families can experience an exciting adventure aboard our Amazon Expedition Cruises.
As a special benefit this wonderful season, we are including Quito-Coca-Quito airfare for bookings made by June 30, 2022 on the following selected summer departures from July through September:
See selected summer departures
You may also download our flyer to promote this offer with your clients.
Contact us for more information at info@anakondaamazoncruises.com
---
Tropic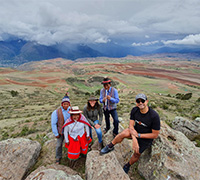 Tropic DMC is excited to meet everyone soon at LATA Expo from June 13-15 in London.
Tropic CEO Jascivan from Ecuador and Product Manager Maru from Peru will be attending and can't wait to meet friends and colleagues to let them know more our new products and adventures like our Kontiki Expedition cruise and Andean Lodges in Peru.
Maru will also be available after LATA Expo on June 16 and 17th for sales calls and trainings.
---
EQ TOURING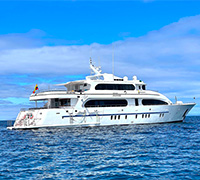 We are currently offering a special departure on board the Grand Daphne luxury yacht from June 15 to 22.
Our top Naturalist Guide and photographer Jaime Dominguez will be joining us and he will share his passion and knowledge for the wildlife of Galapagos. He will also take travellers to the hidden corners where the best photographs can be taken in the Galapagos islands.
Contact us for more information.
---
EL SALVADOR
Embassy of El Salvador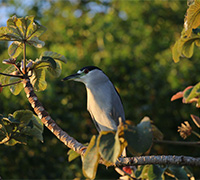 El Salvador is the home of a great variety of migratory and resident birds. No matter if you are in the mountains or at the mangroves, its magnificent and beauty will catch you.
One of the better places to be enchanted for the birds is Jiquilisco Bay. Since this is a Ramsar Wetland of international importance, this bay counts with tremendous biological wealth, and you'll be able to see aquatic and beach-faring birds for you to identify in between the mangroves
One of the visitors thatwas enchanted with El Salvador's wildlife and birds, is the British TV presenter, filmmaker, writer, and conservationist Nigel Marven, who has visited this Country twice in a year.
More information about birdwatching can be found HERE.
---
GUYANA
Wilderness Explorers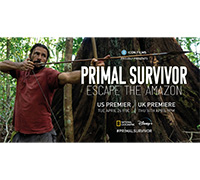 April 2022 has been an exciting month featuring our first fam trip and influencer trips since 2020 plus incredible media coverage.
On the 14th April, the 6th series of Primal Survivor was released on Sky, following the footsteps of Hazen Audel as he travels across Guyana, living with remote communities and learning their bushcraft.
We were the location producers for this as well as National Geographic's Explorer: The Last Tepui which aired on Earth Day, April 22nd, focusing on a month-long expedition into the highlands with world-class mountaineer Alex Honnold, star of Freesolo and Dr Bruce Means who turned 80 during the trip and found several new species to science. The expedition features in 36 pages of coverage in this month's US magazine.
Contact claire@wilderness-explorers.com for more information.
---
MEXICO
The Los Cabos Tourism Board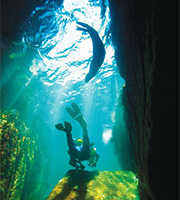 Located in the Sea of Cortez and estimated to be around 20,000 years old, the reef of Cabo Pulmo is considered a national treasure of Baja California Sur.
With over 800 species of marine life, warm waters and excellent visibility drives the two main activities of diving and snorkelling on the living coral reef. When peering under the water's surface you may encounter sea turtles, sea lions or find yourself swimming with dolphins. Any one of the small villages in Santiago or Miraflores are a top place to visit on a day trip.
In the deeper waters, scuba divers can potentially encounter whale sharks, hammerhead sharks and even yellowfin tuna. Though the many attractions draw people to the reef, protection is a priority as you explore these hallowed waters.
---
NICARAGUA
Nicaraguan Tourism Board – INTUR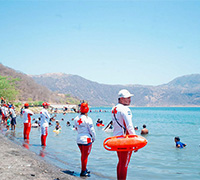 Tourism sector exceeds projections for Easter 2022. Nicaraguan families and international tourists enjoyed the natural beauties of the land of lakes and volcanoes during the summer vacations.
According to the vice president of the nation, Rosario Murillo, more than five million people mobilized during Holy Week and the projected expectations was between 4.2 and 4.3 million people.
The preferred departments were Rivas, Managua, Granada, León, Estelí and Chinandega, regarding to hotel occupancy national level was a 50%, Granada in first place with an occupancy of 95%, Corn Island with 90%, followed by San Juan del Sur, Isla de Ometepe, Tola, Laguna de Perlas and Leon. https://www.intur.gob.ni/2022/04/20/sector-turismo-supera-proyecciones-de-semana-santa-2022/
---
PANAMA
Panama Journeys
Lufthansa group returns with 3 weekly flights to Panama
The airline connects Frankfurt with Panama City through three weekly flights, resuming its operations hand in hand with its new airline Eurowings Discover, which began operations in July 2021, worldwide.
As of March 27 of this year, the low-cost European airline started direct flights on the Frankfurt (Germany) – Panama City route, with three weekly frequencies: Tuesday, Thursday and Sunday. The aircraft that serves the flights is an Airbus 330 type.
---
PERU
Aqua Expeditions
PLAN AHEAD FOR EPIC ADVENTURES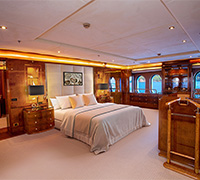 2022 is already looking up for Aqua Expeditions thanks to our return to full operations in the Peruvian Amazon with Aria Amazon already sailing from November 2020 and Aqua Nera launched in July 2021.
Our Aqua Mare superyacht is scheduled to make her inaugural voyage in the Galapagos Archipelago, Ecuador in June 2022.
We look forward to welcoming your guests back to some of the world's most biodiverse and culturally significant destinations, aboard our top-class vessels of stylish, contemporary design.
For more information contact us at reservations@aquaexpeditions.com
---
Amazonas Explorer
New 3D Adventure Through the Best of Hidden Peru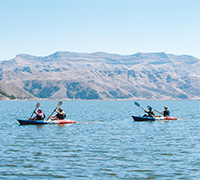 Exploring the backroads of Peru has never been easier, with an adventure to Palcoyo, the lesser-visited Rainbow Mountain, little-known ancient Qanchi turned Inca fortress Waqrapukara, and kayak across the serene Pomacanchis lake to camp out under the pristine stars of the Sacred Valley.
Get in contact with us today to find out more about this incredible trip through barely visited sites in Peru, and find out exactly what makes this adventure so special.
For more information, click HERE.
---
Country Club Lima Hotel
Art at the Country Club Lima Hotel
Walking through Country Club Lima Hotel means being a part of Lima's history: cosmopolitan, traditional, unique. Each corner of the building houses a story, a legend, as well as more than 300 works of art from the Pedro de Osma Museum.
These pieces of art, which include oil paintings on canvas, wood furniture and sculptures from the 16th – 18th centuries, are exhibited not only in the lobby, but also inside the rooms. Thus, in the Dom Perignon Suite, the largest suite in the hotel and one of the most exclusive in the entire city- we can find 07 different pieces of art.
For more information, CLICK HERE.
---
Setours – Handcrafted Journeys
If you're looking for an experience that is not only enjoyable but also lends itself to creating a positive difference in the world, then Lima's first 100% female-owned and-run restaurant, Somos Ana, may just pique your interest.
The restaurant boasts mouth-watering organic gourmet meals, from poke bowls to hamburgers, and ravioli to ceviche, while providing fair employment opportunities to local women, allowing them to demonstrate their abilities and develop their skills while recognizing initiative and employee-developed ideas.
Don't forget to give their signature cocktails a try, each named after history's inspirational women. We recommend the "Maria Landó".
https://www.setours.com/somos-ana-celebrating-female-empowerment-over-gourmet-food/
---
LimaTours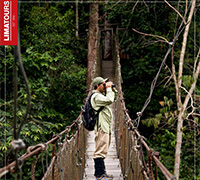 This month, we want to bring you closer to #MotherNature, through sustainable experiences in one of the most biodiverse places in the world: Peru.
Visit the Tambopata National Reserve, to see up close the amazing variety of endemic flora and fauna of the Peruvian rainforest, or venture into the Great Inca Trail, to come across its singular environment and the awe-inspiring landscapes of the Andes.
To discover this and much more, please contact your account executive!
---
URUGUAY
Lares Uruguay
The Pandemic brought many changes to our lives. In our very small country, it brought a lot of people who moved over looking for quality of life and a new life closer to nature.
Some regions such as the East of the country have now become home to a lot more people, causing restaurants, hotels and many attractions to remain open all year round. In fact, this is the first time ever that many hotels such as the vik retreats will remain open.
If you have clients who are "winter people", then they can come visit our vineyards, estancias, cities and towns. Here goes one of our countryside experiences opened all year round: Estancia La Soleada
https://youtu.be/XoqoVSJFnJY