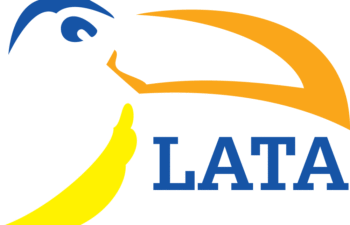 TOUR OPERATOR NEWS
Explora Sacred Valley celebrates its one year anniversary
To celebrate its one year anniversary, Explora Sacred Valley, located in between Cusco and Machu Picchu in Peru, is offering guests 40% off all high season stays until 31 October 2017. Terms and conditions apply. www.explora.com
Journey Latin America unveils new small Colombia group tour for 2018
Journey Latin America has unveiled a new tour for 2018 called: 'Chachalaca: Colombia's Colonial and Coffee Culture'. The 14 day experience features a compelling mix of classic highlights and lesser-visited spots, such as a tour of the colonial town of Villa Leyva, a trip to the coffee region of Armenia and stopovers in the vibrant cities of Bogotá, Medellín and Cartagena. The tour is priced from £2,889 per person excluding international flights. www.journeylatinamerica.co.uk
Pura Aventura launches into central Chile
Pura Aventura has chosen central Chile as the location for its latest itinerary – a little-known region, much of which is off-the-map for tour operators. The 15 day trip travels from snow-capped volcanoes on the Pacific coast, to the Valdivian rainforests of Huilo Huilo and the stunning Zapallar beach. The relatively compact route within central Chile is ideal for the second time visitor, particularly those who are looking for a gentler adventure. The experience is priced from £3,460 per person based on two people sharing, including domestic flights, accommodation, guides, 4×4 vehicle rental and transfers. www.pura-aventura.com
The South America Specialists develop photographic trip to Brazil's Pantanal region
The South America Specialists has teamed up with wildlife photographer William Burrard-Lucas and Wildlife Photo to develop a photographic trip to Brazil's Pantanal region, the world's largest freshwater wetlands. The trip has been crafted to suit experienced photographers with knowledgeable guides, accommodation in prime wildlife viewing locations and a range of activities to give guests the opportunity to photograph the Pantanal's wildlife. The seven night trip is priced from £3,708 per person including accommodation aboard the Rio Mutum Expedition boat and at Caiman Ecological Refuge. www.thesouthamericaspecialists.com
Explore introduces new 'Backwaters of Guyana Expedition'
Explore has introduced a one-off 11 night 'Backwaters of Guyana Expedition' in the Guianan Shield also known as 'the greenhouse of the world'. Highlights of the experience include a seven day journey on Guyana's Burro Burro River, spotting wildlife such as macaws, otters, tapir and agouti, and sleeping al fresco in hammocks in the jungle. Visitors will paddle an average of 24 km a day in dugout canoes, and learn about the skills used by the indigenous Machushi community to survive in the jungle, such as fishing and the medicinal use of a variety of plants. The expedition will depart on 12 September and is priced from £4,069 per person including flights, accommodation, meals and a guide. www.explore.co.uk
Colombian Journeys introduces a new coffee farm experience to its portfolio of holidays
Colombian Journeys has launched a new coffee farm experience for guests staying at La Palma y El Tucan, a coffee farm located two hours from Bogota in the municipality of Zipacón in Colombia.
Travellers will stay in one of nine wooden cabins located in the coffee plantation, with a private bathroom and a wooden deck boasting immaculate views over the farm and luscious mountains beyond. The farm offers day trips around the plantation to learn about the coffee making process and to taste a variety of Colombian coffees. Price available upon request. www.colombianjourneys.com
Llama Travel offers the Belmond Andean Explorer Sleeper train
Llama Travel is now offering the Belmond Andean Explorer Sleeper train, which journeys from Cusco to Lake Titicaca, as an additional option on their Peru holidays. The luxury overnight train travels through the stunning highland landscapes of Peru including Lake Titicaca, Cusco and the Colca Canyon. The overnight train journey add-on is priced from £280 per person for one night, including all meals. www.llamatravel.com
Panama Journeys launches exclusive dining experience on Taboga Island, Panama
Panama Journeys is offering guests an exclusive dining experience at the La Vista restaurant set in the hills of Taboga Island, a volcanic island located in the Gulf of Panama. Also known as 'the Island of Flowers', Taboga boasts spectacular views of Panama City and the ocean. Guests will take a boat ride from the beginning of the Panama Canal on a private chartered ferry before enjoying a six-course meal at the restaurant prepared with locally sourced ingredients and accompanied with a glass of champagne. The experience is priced from £115 per person. www.panamajourneys.com
Hotel news
Luxury eco lodge Mashpi Lodge launches the Mashpi Laboratory
In July 2017 luxury eco lodge Mashpi Lodge, located in the Ecuadorian Cloud Forest announced the launch of the Mashpi Laboratory. Working alongside the Mashpi Centre, guests are invited to live like naturalists for the day and can join resident biologists as they investigate the reserve's ecosystem. Guests can observe a number of experiments in the laboratory, including surveying varying species of butterfly, studying the lesser known caddisfly, and participating in ongoing experiments into behavioural patterns of local amphibians, reptiles, bees and wasps living in the reserve. A one night stay is priced from £521 per person based on two people sharing. www.mashpilodge.com
Oro Verde Hotels Group adds Hotel Del Parque to its list of properties
Located in Guayaquil's upscale Samborondón neighbourhood in Ecuador, Hotel Del Parque is the newest addition to the Oro Verde Hotels Group. Hotel Del Parque opened its doors in January 2017 and paves the way as the first true luxury boutique hotel in Guayaquil. Set in a refurbished 19th century property, the hotel features 44 rooms elegantly furnished with antique and modern Ecuadorian pieces, a waterfront restaurant serving fresh seafood, and a spa located in the wood-beamed bell tower of a restored chapel. Ecoventura offers Hotel Del Parque as part of its Galapagos Islands holidays. www.ecoventura.com
Hotel AltaGracia honoured in 2017 Travel + Leisure World's Best Awards
Luxury Auberge Resort AltaGracia, located in the mountains of Perez Zeledón in the southern highlands of Costa Rica, has earned top honours as the number one resort hotel in Central America and number 20 in the world in Travel + Leisure's 2017 World's Best Awards, after being open for just two years. The Resort was awarded for its exceptional service, authentic luxury and sustainable development in the area. www.altagracia.aubergeresorts.com
AIRLINE NEWS
Lufthansa launches new direct flight to San José, Costa Rica starting in March 2018
From 29 March 2018, Lufthansa will fly direct from Frankfurt to San José twice weekly on Thursdays and Saturdays. Flights will depart from the Lufthansa Frankfurt airport at 13:45 arriving into San José at 17:55 local time. The return flight departs San José at 19:50 and lands at Frankfurt Airport at 15:10 the following day with a flight time of approximately 11 hours. Return flights in economy are priced from £785. www.lufthansa.com
Air Europa receives its eighth Dreamliner
In June, Air Europa added an eighth Dreamliner, a Boeing 787-8, completing the first renovation phase of its long-haul fleet. The Dreamliner will operate the route from Madrid to Lima alongside the last B787-8 acquired by the company. Air Europa has incorporated eight B787-8 into its long-haul network, becoming the first Spanish airline to have the aircraft and strengthening its position as the leading airline between Europe and America. www.aireuropa.com
Iberia included in the 4-star category of airlines audited by Skytrax
Iberia is now in the 4-star category of airlines audited by Skytrax. The additional star was awarded to Iberia after a three week audit was conducted alongside an analysis of the airline's short, medium and long-haul flights, as well as Iberia's hub at Madrid airport T4. www.iberia.com
DESTINATION NEWS
Belize's overnight European arrivals grow by 9.1%
Belize's latest visitor statistics indicate that April 2017 has seen the highest level of growth, with overnight arrivals increasing by 24.2% yoy, compared to April 2016, closely followed by the month of June with a 10% growth yoy. Over the past five years, overnight arrivals in June have rivalled January figures, which is Belize's high season. This suggests that the traditional high season period is expanding across the year. www.travelbelize.org
Quito Turismo set to celebrate the 'Festival of Lights'
From 9 – 13 August, Quito will celebrate the second edition of the 'Fiesta de la Luz' or 'Festival of Lights'. The festival is an adaptation of the French city of Lyon's 'Fête des Lumières', and involves 3-D imagery that has been mapped to create augmented, digitally-rendered visuals that are projected onto the ornate colonial-era churches, convents, and museums across the city. Showcased landmarks across the city include the Plaza Hermano Miguel, Plaza del Teatro, Plaza Santo Domingo, Capilla Museo de la Ciudad, Iglesia de la Compañía, Plaza de la Merced, and Centro Cultural Metropolitano. www.quito-turismo.gob.ec
Costa Rica Tourism Board launches new campaign in five key markets
On 3 July 2017, the Costa Rica Tourism Board (ITC) in collaboration with the United Nations World Tourism Organization (UNWTO) and CNN International launched a new advertising campaign called: 'Essential Costa Rica. My Choice, Naturally' in five key European markets including the UK. Featured on social media, digital and television platforms in the five markets, the aim of the initiative is to showcase Costa Rica as a complete tourist destination that generates authentic travel experiences and a sense of wellbeing in visitors. www.visitcostarica.com
The Dominican Republic welcomes the Association of Hotels and Tourism annual trade show
From 13-15 September 2017, the Barceló Bavaro Convention Centre located in Punta Cana will welcome the Association of Hotels and Tourism (ASONAHORES) annual trade show. The event, co-sponsored by the Ministry of Tourism, will bring together chefs, heads from food and beverage departments, hotel administrators and international brand directors for networking events, meetings and presentations, showcasing the growing tourism industry in the Dominican Republic.
Coastal highway in Nicaragua set to be complete by August 2017
The construction of the 'Costañera del Pacifico' highway in Nicaragua is set to be completed by August 2017. The 131 kilometre highway will stretch from the north to the south of Nicaragua's Pacific coast connecting main tourist areas including San Juan del Su, El Naranjo, Ostional and Masachapa. It is anticipated that the project will boost tourism in Nicaragua and improve access to some of the main tourist sites in the destination. www.visitnicaragua.us
OTHER NEWS
Peru's bear in the spotlight with Paddington Bear turning 60 in 2018 and the new Paddington film out in November 2017
November 2017 marks the release of Paddington 2 in UK cinemas. The release of the second film pre-dates 2018's anniversary of the book's initial release in 1958. The story of Paddington bear who lived in London but was originally from Peru, has put the spectacled bear, also known as the Andean bear and Peru in the spotlight. Because of its habitat loss, the spectacled bear is classified by the IUCN. www.peru.travel
-Ends-
The Latin America Travel Association (LATA) – is represented by Lotus. For editorial and marketing enquiries, please contact Jules Ugo, Kate McWilliams or Lucy Keenan at Lotus– LATAPR@wearelotus.co.uk 0207 953 7470