NEW LATA MEMBERS
LetsGo Peru
Muyuna Amazon Lodge
Rivers & Forest Expeditions
Vamoos
GHS Global Hospitality Limited
---
NEWS FROM UK MEMBERS
Chimu Adventures
Special guest aboard Chimu's 2021 Antarctica voyage announced as Australian singer songwriter Paul Kelly
Latin America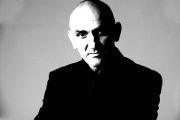 and Polar Travel Specialist, Chimu Adventures, are thrilled to announce that iconic Australian singer-songwriter, Paul Kelly AO, will be joining them on their Antarctic small ship expedition cruise in March 2021. Kelly will be travelling with Chimu on their Songs in the South voyage.
Departing on 11th March 2021, this extensive 21-day voyage aboard the Ocean Endeavour will take Kelly and less than 200 other passengers to Antarctica, South Georgia and the Falkland Islands (Malvinas). Kelly, whose prolific musical career encompasses 40 plus years, has a unique capacity to tell stories from many points of view. For more information, contact Chimu Adventures.
---
Latin Routes
Latin Routes launches escorted small group tours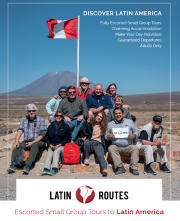 Latin Routes, award-winning tour operator in the Latin America holiday market, is celebrating the launch of an exciting new range of products, with the addition of an extensive range of group tours to its offerings. These cover Latin America's most exciting destinations including Peru, Ecuador, the Galapagos Islands, Argentina, Chile, Brazil and Costa Rica.
The itineraries are multi-centre with many spanning more than one country per trip. There are 9 separate itineraries, with 29 annual departures in total to choose from in 2020/2021. For more information, CLICK HERE.
---
AVIATION NEWS
Iberia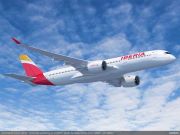 Iberia is delighted to launch stopover Hola Madrid. This new product is for Iberia customers with connecting flights, (at least one of which is a long-haul flight). Customers can stay in Madrid between 1 and 6 nights, during which they will have access to special benefits that Hola Madrid partners offer, such as discounts for accommodation, transportation, experiences, shopping and entertainment, as well as a 25% discount on national Iberia flights.
Hola Madrid can be booked through travel agencies or direct channel. For more information, visit the Iberia website.
---
Air Europa
Air Europa announces that it will commence services to Fortaleza, in north east Brazil, from December 2019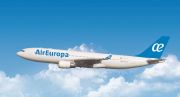 The service will begin with twice-weekly flights, which will then increase to three flights a week from June 2020. Fortaleza is the airline's fourth destination in Brazil, confirming Air Europa's commitment to the country, where it already operates services to Salvador de Bahia, Sao Paulo and Recife.
The Fortaleza long-haul flight will depart from Air Europa's hub at Madrid's Barajas International Airport, with connections feeding in from all over Europe, including the twice-daily service from London's Gatwick airport. For more information, CLICK HERE.
---
LATAM Airlines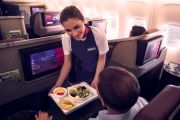 LATAM unveils new business class and the transformation of its travel experience
LATAM Airlines Group unveiled its new Premium Business service onboard the first Boeing 777 in its fleet to feature the group's new cabin standard. In addition to new interiors, the Premium Business class service includes a new culinary concept and cabin crew protocols, with fewer interruptions, to provide more comfort and privacy.
The menu will showcase South American ingredients and will also be accompanied by South America's best wines, hand-selected by Héctor Vergara, the continent's only master sommelier. For more information, CLICK HERE.
---
REGION-WIDE
PURE Central America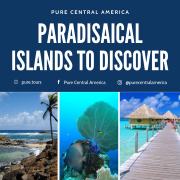 Paradisaical islands to discover in Central America
As experts in the Central American Travel region, we wish to invite your guests to discover the virtues of our paradisaical islands: enjoy the warm weather of Corn Islands in Nicaragua; Roatan in Honduras, its pirates and laves' stories. If your clients prefer the adventure side, visit the Chiriqui National Park in Panama or enjoy the waters of the Caribbean Sea discovering corals and marine life in Ambergris Caye, in Belize.
Contact us at sales@pure.tours, our sales team would be happy to help you.
---
Maya Trails
James Rogers,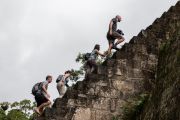 the founder and director of Maya Trails, will be at WTM London this upcoming November. Arrange a meeting with him to find out all about what Guatemala, Belize and Honduras can offer: ancient Maya History; colonial towns; Maya Indigenous markets; adventure (kayaking, scuba diving, trekking, biking, FOOD, FOOD, FOOD); white sandy beaches; Maya Jungle; the lively Mayan way; Maya Jungle; and so much more!
Schedule a meeting directly with him to learn more about this amazing region and how Maya Trails "Escapes the Usual" for your guests. Email him directly at jrogers@mayatrails.com.gt
---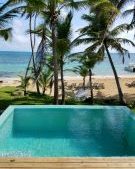 Namu Travel Group
Namu Travel Group, a Central America DMC is now offering custom itinerary planning to six destinations: Costa Rica, Nicaragua, Panama, Colombia, Guatemala and Belize. Whether it's private island rentals, or tours with farmers of the worlds finest coffee, we specialise in finding – and sharing – Latin America's hidden gems. All of our employees live or extensively travel in-country, experiencing hotels and tours firsthand, and can offer highly localised itineraries and vacation plans. Contact Namu Travel Group for more information.
---
ANTARCTICA
Antarctica21
The Best of the South Promotion from Antarctica21
Starting on Sep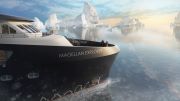 tember 1, 2019 Antarctica21 is launching a new campaign we have called "The Best of the South". Until December 31, 2019, clients who book one of the three 2020-21 Ushuaia, Cape Horn, and the Falklands (Malvinas) expeditions can receive a complimentary two-night package at the gorgeous Singular Patagonia Hotel, a $1,595 USD value.
The package includes accommodation, gourmet breakfast and dinner, a full-day excursion to Torres Del Paine National Park, and transfers to and from Punta Arenas. You can see the promotion document HERE.
---
ARGENTINA
Trips SouthAmerica
Trips SouthAmerica is delighted to announce that the 2019/2020 season catalogues are already updated on their web site www.trips-southamerica.com. There you will find not only the traditional packages in South America but also the Themed Tours, such as Self Drive or "Away from It All" itineraries. In order to access them, along with other useful material, you will be required a B2B user that can be requested online.
---
Argentina Travel Partners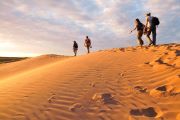 New product – In Mendoza, journeying to places beyond wine and the Andes
Visit a Huarpe native community, where your clients will learn and engage with their history and lifestyle. Guest will take a short hike through the Altos Limpios Nature Reserve, experiencing the original landscape of Mendoza before development: sand dunes in the desert.
The more curious guests, seekers of authenticity, will be able to connect by sharing lunch with a local family and taking a small loom and leathercrafts workshop using ancestral techniques. For more information, CLICK HERE.
---
BELIZE
Absolute Belize
New Tailor Made Itinerary
Absolute B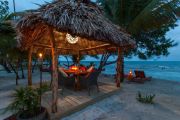 elize introduces "The Absolute" – a culmination of what we consider to be the Bucket List of Belize, with no restrictions… perfection personified. The Absolute will take your clients sailing along the second largest barrier reef in the world on a luxurious all inclusive private yacht, step off onto movie legend Francis Ford Coppola's private island, then helicopter to one of the most pristine eco-systems in the world, the Lodge at Chaa Creek.
The destination will have your clients delving into the underworld, clambering Mayan temples and being pampered with spa treatments fit for the gods and goddesses. For more information, CLICK HERE.
---
BRAZIL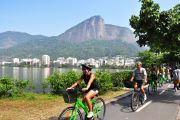 Walpax Brazil Travel Partners
We invite your clients to experience the "carioca" (people who live in Rio) style of life, with a biking tour by the beaches, lagoons, parks and forests of Rio de Janeiro! Tour by bike is a great opportunity to enjoy the beauty of the city. We invite your clients to have this experience, while stopping for photos and drinking a refreshing coconut water by the beach. Lunch can be included. For more information, visit Walpax Brazil Travel Partners.
---
Havas Creative Tours
Fairmont Copacabana – New 5 star hotel in Rio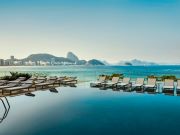 Rio has a new luxury and sophisticated 5 star hotel, The Fairmont Copacabana. The hotel location is privilege, between the two most famous Rio beaches, Ipanema and Copacabana, a perfect spot to stay and enjoy the best of Rio, wonderful beaches, great night life, some of the best restaurants in the city, you will have a complete and unforgettable Rio experience.
Fairmont has 375 rooms, which 53 are suites on the Fairmont Gold Floor. The hotel offers high-end gastronomy, an amazing spa to relax, a café with delicious options, a bar to have a drink and enjoy the view. For more information, contact Havas Creative Tours.
---
Passion Brazil
Why you should visit Amazon now!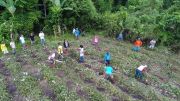 In the wake of the climate change global impact and devastating fires not only across the rainforest but other countries, Passion Brazil is launching an immersive experience with a local community in the heart of the Amazon, in Para.
"Sensory Journey to Amazon" includes the chance to visit and help a sustainable project of the local NGO Saude e Alegria (Health & Joy) and collaborate with their successful reforestation initiative. Read more updates about the Amazon here. For more information about Passion Brazil and their itineraries, contact Lilas.
---
CHILE
Awasi Atacama & Awasi Patagonia
Awasi Foundation formally launched
One year ago T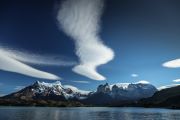 he Awasi Foundation was launched with the purpose of expanding upon the conservation and sustainable travel commitments we have been practising since 2006. Now we are taking things a step further, strengthening our contribution and devoting part of our sales to the projects we have created.
These involve: protecting the native species, specifically the puma, by creating preserved territories for them to inhabit freely (Patagonia); protecting and reintroducing native species to their habitats in the Atlantic Rainforest (Iguazu); and protecting and helping preserve the cultural heritage of the indigenous communities in Atacama and Iguazu. To see the video about the Awasi Foundation, CLICK HERE.
---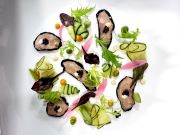 Remota Patagonia Lodge
Remota Patagonia Lodge is proud to release a new menu in its restaurant which, in the words of its resident chef, Jaime Cisternas, "represents a seasonal and ephemeral cuisine, inspired by local products, based on traditions, and elaborated with cutting-edge techniques. Directly from the Magellanic hills and local orchards to the table". Definitely a new incentive to choose Remota to explore and enjoy the beauties and pleasures of Chilean Patagonia. For more information, contact Remota Patagonia Lodge.
---

Chile Tourism Board
Discover Chile's indigenous cultures through Ethno-Tourism experiences
Chile's national tourism service Sernatur is celebrating the nation's indigenous communities and encouraging visitors to discover, meet and learn more about their rich heritage through a number of tours and activities available across the country. Travellers can engage with Chile's indigenous people, including the Mapuche, Aymara and Rapa Nui tribes, by joining visits to sacred land, participating in medicinal rituals, traditional cooking classes and-off the-beaten-track excursions.
Visitors can also spend the evening with a local tribe to learn about their culture and and customs, while sitting in front of an open fire and listening to their stories and legends. For more information, contact Chile Tourism Board.
---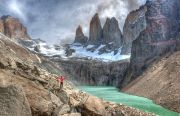 Cascada Expediciones/EcoCamp Patagonia
Last Trekking Spots in Torres del Paine
EcoCamp Patagonia has just opened for the start of the new 2019-2020 season! We are encouraging travellers to take advance of the unique trekking opportunities in Torres del Paine, such as the W Trek or the Circuit!
Currently, we are offering up the last available spots for the 5 or 7-day W Trek for the months of October and January! To learn more about this incredible adventure CLICK HERE.
---
COLOMBIA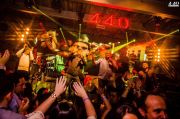 Colombian Journeys
Bogotá has a vibrant nightlife, and Colombian Journeys offers an unconventional tour where your clients will enjoy good music while drinking various beverages. They will first visit Furia Rooftop, a trendy club where they will get VIP access, a free shot of "aguardiente" (typical drink) while they enjoy a nice view of the city. Next stop is the 4.40 Bar, where they will get VIP access and a cocktail while listening to a live music show. The tour lasts 4 hours. For more information about this tour, contact Colombian Journeys.
---
Metropolitan Touring Colombia
A Colombian Christmas and a blissful new year!
There's a classic saying in Colombia that says: "Llegó diciembre con su alegría, mes de parrandas y animación", which basically means: December has arrived with its joy, a month for partying and being jolly. The Christmas atmosphere in Colombia starts as soon as Halloween celebrations are over. Shops, families and the towns in general start putting up their Christmas lights and decorations. If your clients are interested in spending Christmas and New Years Eve in Colombia, check the offers of Metropolitan Touring Colombia.
---
Colombia57 Tours, Travel & Logistics
Sustainable travel in the Colombian Amazon
Biodiversity is one of the main reasons why travellers increasingly find their way to Colombia. 8% of the Amazon is located in Colombia and the vast majority of it is untamed and unexploited by farming or mining. Colombia57 offers tailor-made itineraries to the Amazon that promise a singular travel experience while ensuring that local culture and nature are respected and preserved. For more information, contact Colombia57 Tours, Travel & Logistics.
---
ECUADOR/GALAPAGOS

Latin Trails
In 2020 the Sea Star Journey offers a specialised cruise for nature and art lovers. From March 26th to April 5th, with two guides aboard, the focus will be offering the best opportunities for photography. This cruise is a fantastic way to learn more about one's passion, to get new tips, networking and exploring others' perspectives.
Carlos Palma, a nature guide and photographer, is also a local inhabitant of the islands and the main guide who will share his tips and techniques to create and play with light at the Galapagos Islands. For more information, contact Latin Trails or visit their website.
---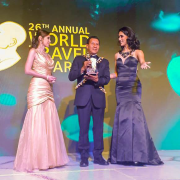 Napo Wildlife Center
Napo WIldlife Centre received another recognition in the World Travel Awards, thanks to its excellence in service, as Ecuador´s Leading Green Hotel. This year, at the 25th annual ceremony, Miguel Andi, the General Manager accepted the award on behalf of all the Añangu Kichwa Community, guardians of their ancestral land in the Amazon Rainforest. Añangu people follow their objective of protecting the Amazon via tourism, against the destruction of the forest. For more information, CLICK HERE.
---
Tropic Ecuador
2020 Ra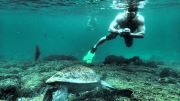 tes
Tropic Ecuador have released our 2020 rates books. You will find innovative new programs for your clients, rate reductions on many programs, increased commissions on Galapagos cruises and more! If you currently work with Tropic and have not yet received 2020 rates or if you are not yet working with us but are interested in our excellent DMC services in Ecuador's Mainland and the Galapagos, contact Andrea for more information.
---
Metropolitan Touring
Finch Bay Gal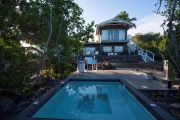 apagos Hotel opens its new spa
This month, the Finch Bay Galapagos has opened its spa, the first-of-its kind in the archipelago. The contemporary and eco-friendly space is just a short walk from the hotel, featuring a gym, two therapy rooms, two jacuzzis, and a balcony offering sea views whilst sipping freshly brewed Galapagos tea 'Amatea'.
The first of two signature treatments is 'Sweet Feet', designed to calm the senses. After a refreshing wash with Palo Santo oil, an Ecuadorian chocolate mask soothes tired soles. The second is 'Lava meets Water', inspired by the Galapagos landscapes, using hot and cool stones to stimulate muscles. If your clients are interested in trying the treatments offered by the spa of Finch Bay Galapagos Hotel, click here for more information.
---
Galagents
New Unbranded Sites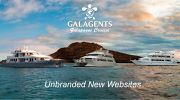 Galagents S.A. is proud to announce its new unbranded sites for the complete Galapagos fleet: Alya, Eco Galaxy and Galaxy, www.alyaonboard.com, www.ecogalaxyonboard.com and www.galaxyonboard.com. These websites will be a very helpful tool for our partners around the globe to promote the products and services this well-known Galapagos Tour Operator offers.
---
Geo Reisen
Brand New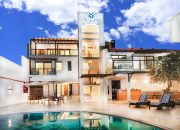 Acacia Galapagos Boutique Hotel in Santa Cruz
Geo Reisen has the pleasure to introduce you to the brand-new Acacia Galapagos Boutique Hotel at the heart of Puerto Ayora, in the Galapagos Islands.
Acacia is the ideal accommodation for those travellers looking for comfort, exclusiveness, and personalised service. It is ready to accommodate a maximum of 16 guests in 7 rooms, either with ocean and pool view, and 1 suite with ocean view, ideal for honeymooners or anniversary couples. Acacia offers an outdoor swimming pool and a terrace, breakfast and reading lounge, a spa, among other facilities. For more information please contact us at sales@galapagosacacia.com.
---
Montemar Eco Luxury Villas
Montemar's privileged location, right on the migration path of the Galapagos Giant Tortoises, means that the most iconic species in Galapagos is a prominent part of our experiences. Guests will find them roaming freely around our 43-acres of land, or bathing graciously in their natural pond. Guests can also learn about the conservation programs that Montemar supports as part of our commitment, including geotracking and monitoring them. Contact Rosario at ventas@montemar.ec for more info.
---
EQ TOURING
New Galapagos land-based itinerary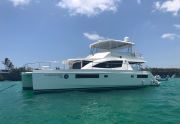 We are happy to share with our fellow agents our new Galapagos land-based itinerary on board the brand new catamaran Element, where your clients will discover Galapagos in a luxury fashion while staying in beautiful properties in Galapagos. For more information visit our website.
---
GUYANA
Wilderness Explorers
Aviation update
Air access to Guyana continues to improve with American Airlines adding a direct non-stop service from JFK to Georgetown commencing on the 18th December 2019 as well as a daily service from Miami on Boeing 737s. In addition, as of September 2019, KLM and Trans Guyana Airways now offer connecting flights twice a week from Amsterdam to Georgetown via Paramaribo. Delta has announced it will be starting services from the States again from late 2019 while JetBlue will operate from JFK to Guyana from 2020. The government of Guyana has also announced that it is in discussions with Virgin Atlantic!
---
MEXICO
Come and see us at WTM, where for the first time we will be on our own stand: LA39 in the Americas Hall. We would love to update you on our new excursions and fixed departures in Mexico, Guatemala and Costa Rica, as well as recently opened hotels.
To make an appointment, please email Alessandro (alessandro@condorverdetravel.com). Nos vemos en Londres!
---
NICARAGUA
Vapues Tours
New Nicaragua product for 2020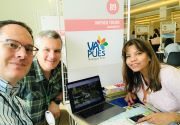 Vapues Tours has been working on new experiences, together with selected local partners, to be presented to the British travel trade in November, during WTM. Expect inspiring off-the-grid properties in the luxury segment, challenging outdoors adventure and immersive cultural encounters.
For a scheduled meeting, please write product manager Miriam (
product@vapues.com
) or director Jan (
jan@vapues.com
), both will be attending the show. Looking forward to meeting at WTM!
---
PERU
Amazonas Explorer
Inca Tra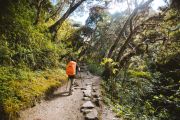 il permits go on sale next month. Please send full passport details this month for clients wanting to trek the Inca Trail in 2020. This allows us to have everything ready for the day permits go on sale. We will again be running our Tuesday departures of the 5 day Inca Trail, from March to December.
Please note that anyone travelling to Peru must have a minimum of 6 months validity on their passport, otherwise, they will not be allowed to board the plane. Contact Amazonas Explorer for more information.
---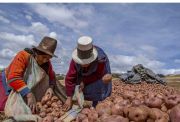 Metropolitan Touring Peru
Metropolitan Touring Peru has two new adventures in which your clients will get to immerse in the culture of the Andes. The first tour focuses on the Paru-Parus community. Your clients will have the chance to discover the amazing diversity of potatoes grown in the area and even try a Pachamanca, a very traditional dish of the area.
The Quechua Theatre tour is for those clients with a passion for learning. In the small rural town of Maras, they will learn about the Quechua language and how it has managed to be preserved throughout the years. Later, they will be able to be spectators of a short play in Quechua. For more information about these tours, contact Metropolitan Touring Peru.
---
Delfin Amazon Cruises
From Jungle to T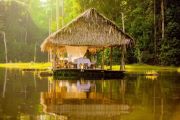 able
Guests travelling with Delfin Amazon Cruises experience the "Farm to Table" movement at a different level. The ingredients used in the culinary offerings aboard the vessels are local and often, endemic to the Amazon jungle, meaning travellers can only taste these exquisite flavors in the Peruvian Amazon. The "Jungle to Table" experience is yet another way Delfin Amazon Cruises aim to impact the local communities economically, giving them the resources to be sustainable. For more information about Delfin Amazon Cruises, CLICK HERE.
---
PROMPERU
22 new hotels in the pipeline for Peru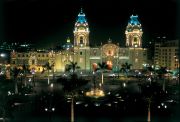 From now until 2021, investments in Peru's tourism sector will exceed USD789.1 million, with 22 new four and five-star hotel projects currently under construction.
According to the Lima Chamber of Commerce's (CCL) Institute of Economics and Business Development (IEDEP), more than 86% of these hotels (17) will be built in the country's capital, Lima, which entails a total investment of USD682.6 million. For more information, visit PROMPERU's website.
---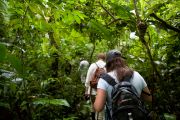 Aqua Expeditions
Solo Travellers Offer
Aqua Expeditions announced that they will waive the single supplement fee on 3,4 and 7-night departures on the Aria Amazon until the 31 December 2019 – an exclusive promotion allowing solo travellers to explore two of the most iconic rivers in the world, at no extra cost – versus a cruise industry average of +50% on passenger rates. Solo travellers can save up to $2,363 per departure. Contact Aqua Expeditions for more details.
---
Condor Travel
Condor Travel launches new agent hub
Thinking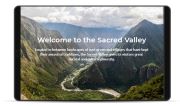 about their customers' needs, Condor Travel has developed an online resource centre to help them increase their sales and become experts in South America.
Their white-label Agent Hub offers 24/7 resources for training, media and booking, featuring: South American Academy, an online destination training platform; South American Visuals, a self-serve image and marketing material bank, and Condorlink, a real-time online reservation platform. For more information, please visit www.condortravel.com/en/agent-hub
---
LimaTours
The stoves are on! In the new edition of LimaTours' magazine 'Ultimate Journeys', we invite you on a raid for what we call "alternative gastronomy". Discover the history of our cuisine beginning in Peru before the Incas, following the path of the colonial era until landing in today's restaurants. Get a local experience tasting the proposal of street food full of flavour, fusion cuisine, and more. Read the magazine here.