NEW MEMBERS
---
NEWS FROM LATA FOUNDATION
THE LATA FOUNDATION CREATES CHRISTMAS GIFT VOUCHERS FROM £5.00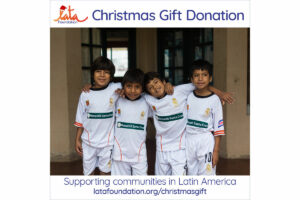 While many people have suffered throughout the pandemic, the poorest areas of Latin America have been in crisis.
The LATA Foundation, created to support grassroots initiatives in Latin America, has continued to provide ongoing support to a range of initiatives in the region, as well as providing urgent relief for those most-in-need via its emergency COVID appeal set up in March 2020.
For the festive period, the LATA Foundation has created a range of Christmas gift vouchers, priced from just £5.00 to help raise funds for a number of important causes such as food, clothing and education for former street children in Santa Cruz, Bolivia, or education and community development programmes to empower individuals from rural and underprivileged communities across the continent.
For more information & to purchase a gift voucher, CLICK HERE.
---
NEWS FROM UK MEMBERS
ForwardKeys
Travel trends alert for Thanksgiving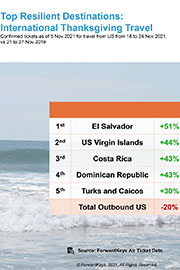 'Tis the time to give thanks in the USA and it appears sunny destinations both domestically and internationally are set to record growth on pre-pandemic US visitor numbers for the traditional exchange of turkey and well wishes. Travel analytics company #ForwardKeys reveal the latest air ticketing data and trends placing Florida and El Salvador high on the travel agenda this #Thanksgiving.
"The image of El Salvador as a tourist destination has improved since President Nayib Bukele took the leadership, and the good management of the pandemic through correct measures and accelerated vaccination. In addition, with the implementation of the Surf City strategy, we highlight our world-class waves and we have become the first country to use bitcoin as a legal currency," says Morena Valdez, Minister of Tourism of El Salvador.
Read the full story here: https://forwardkeys.com/top-destinations-for-thanksgiving-in-out-of-the-usa
---
Silversea Cruises
Silversea returns to Antarctica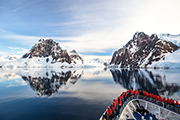 Antarctica is the World's ultimate destination and earlier this month after a one-year hiatus, Silver Explorer sailed for the first-time from Puerto Williams and Silver Cloud from Punta Arenas leading Silversea's return to ultra-luxury cruising in the Antarctic.
And following her ice-class renovation Silver Wind is set to join both ships in Antarctica in 2022, so there has never been a better time to visit the Last Continent with Silversea.
---
Travel Pioneers
Costa Rica Hailed as a Safe Destination for Travel during Covid-19
Costa Rica boasts a strong track record for its success with demonstrating careful considerations for citizens and travelers alike. Tourism Minister Gustavo J. Segura has worked closely to advise businesses on best practices as to stay open for tourism while being appropriately cautious.
You'll be able to move around, shop and dine with a high degree of comfort due to the coordinated efforts to keep places sanitary.
---
REGION-WIDE
Vapues Travel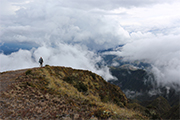 Nicaragua and Panama provide many unique and wonderful opportunities to explore on foot, from spectacular volcano trails to routes which take your clients through thick rainforests, dramatic canyons, and serene countryside.
Along the way, they'll encounter much of the diverse flora and fauna which attracts nature-lovers from across the world.
At Vapues Travel, we offer a range of fascinating trails and experiences which can be added to your clients' itinerary with ease, along with transport and expert naturalist guides to show the way.
Look at some of our favorite short hikes in Panama and Nicaragua: https://www.vapues.com/blog
---
Awasi – Relais & Chateaux
We are not back…We have always been here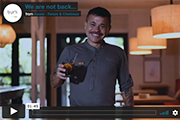 Chile and Argentina opened their borders on November 1st.
The Iguazu border (between Brazil and Argentina for those visiting Awasi Iguazu) is also open, and the border between Torres del Paine and El Calafate opens on 1st Dec.
Vaccinated travellers can now visit Awasi without quarantine. But before we move forward, let's take a moment to reflect on what this year has brought us: https://vimeo.com/625499505
---
Maya Trails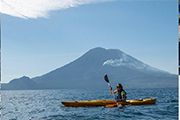 Ask for our multicounty destination trips Guatemala & Belize. Since pandemic has begun to ease up on the world and protocols are even more flexible, the vaccine is going in a rapid rate in our region and the world.
Guatemala's culture, adventure, nature and sense of "Escape the Usual" in combination with Belize with is amazing Jungle area and pristine beaches "the second largest barrier reef after Australia".
Let your clients have a taste of the worlds best keep secret @ Guatemala and Belize.
Ask for more information info@mayatrails.com.gt or visit www.mayatrails.com.gt
---
Condor Travel
Carbon credits: Taking care of the environment while travelling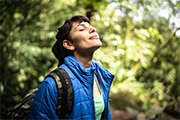 Travelling entertains us, relaxes us, and allows us to discover amazing places and cultures. Every time we travel, transport contributes to the emission of greenhouse gases and thus of climate change.
When travelling by plane, 285 grams of carbon dioxide (CO2) are emitted per km per passenger. This, together with ground transportation, accommodation, and excursions, generate approximately 0.7 Ton of CO2 in a typical itinerary.
Thinking about this, Condor Travel offers tourists the possibility of offsetting the environmental footprint of their trip, through the purchase of a carbon credit that turns the vacation into a Carbon Neutral trip.
100% of the funds are going towards conservation projects of the Amazon forests, through specialised organisations. Learn more here: https://bit.ly/30PMrwb
---
Quimbaya Latin America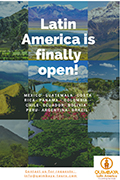 In November 2021, our 11 destinations are finally open:
Mexico, Guatemala, Costa Rica, Panama, Colombia, Ecuador, Peru, Chile, Argentina, Brazil, Bolivia!
With less restrictions for entry: either pcr test, proof of vaccination, or PLF form

with safe travel certifications

with reopened flight schedules

with Quimbaya ready packages, fixed departures in English, French, Italian, German

Quimbaya local teams are ready to receive your requests!
Contact us for your requests and get ready for 2022 at info@quimbaya-tours.com with our guaranteed departures
Check our Covid-19 page section online in our website for updates regularly
https://quimbaya-tours.com/en/covid-updates/
---
ARGENTINA
Estancia Los Potreros
Availability over Christmas and New Year!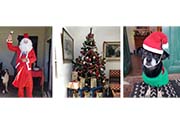 We still have availability over Christmas and New Year… Christmas at Los Potreros and Argentina is celebrated on the 24th with a celebratory dinner after a day spent swimming in our natural pool and a picnic on the rocks. On the 25th Father Christmas visits us, usually arriving on horseback, and gives out presents to our guests at a champagne, bucks-fizz and locally smoked salmon breakfast.
This is followed by a long morning ride, walk or drive depending on guests interests and then we have a traditional late Christmas bbq "asado" including both Argentine and British goodies such as christmas crackers and christmas pudding with brandy butter! Ending with a late long siesta!
Where better to start 2022 than in the heart of the Sierras Chicas surrounded by endless countryside.
---
Aliwen Incoming
Hidden Gem: El Impenetrable National Park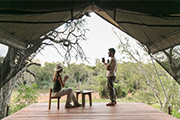 El Impenetrable National Park is one of Argentina's hidden gems. This off-the-beaten-path destination is located in the Gran Chaco ecoregion, which has South America's second largest continuous forest after the Amazon.
Here, the Rewilding Foundation has created a field station and a permanent staff of biologists and veterinarians, to help restore stable populations of jaguar, pampas deer, guanaco, marsh deer and giant river otter, all species that are in danger of extinction in Argentina.
The perfect place to stay near the park is El Bermejito glamping which offers a set of three tents on platforms surrounded by mountains.
For further information please contact quote@aliwenincoming.com.ar
---
ALCHEMY DMC Argentina
Explore the Andes Mountain Range staying at Los Chulengos Lodge!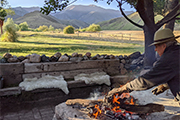 Los Chulengos is a magically unique place located in Tupungato (Uco Valley), ideal for those who want to relax and rest, as well as the perfect place for the more adventurous.
Here everyone can enjoy activities while being surrounded by grand valleys, the magnificent peaks of the Andes, and a beautiful winding river that meanders back and forth across the property. The most impressive lookout points are only accessible by horseback. If visitors are lucky along the journey they may catch a glimpse of foxes, pumas, guanacos, or condors.
A unique experience to be paired with the wineries visits, enjoying great homemade meals and a cozy environment.
Contact the ALCHEMYST to develop your ideal trip to Mendoza in a remote family lodge, hosted by their family owners: leisure@alchemydmc.com
---
BOLIVIA
Crillon Tours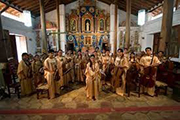 A magical place to visit in South America are the Jesuit Missions of Bolivia. Unlike other missionary towns in Paraguay, Brazil or Argentina, these Missions have survived the passage of time, being lovingly refurbished, becoming a hidden treasure of TRADITIONS, WOOD, MURALS AND BAROQUE MUSIC.
Built in the 16th century, between rivers, lagoons, hot springs, caverns and waterfalls, its cultural richness is due to the perfect preservation of all its traditions and love of music throughout the 6 mission sites.
The annual Baroque Music Festival will be between April 22 and May 1, 2022, a once in your lifetime experience.
---
CHILE
Chile Travel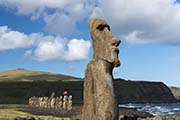 Rapa Nui is back and will reopen its doors to tourism in February 2022
Strict security protocols must be complied with, ranging from having an approved mobility pass and a complete vaccination scheme, to presenting a negative PCR test taken 48 hours maximum before shipment.
For more information, CLICK HERE.
---
travelArt Chile
TIERRA DEL FUEGO – DISCOVER WILD PATAGONIA – 6-DAY SELF-DRIVE PROGRAMME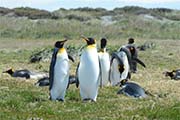 A trip to Tierra del Fuego is like entering a forgotten and mysterious paradise. Located in Patagonia on the southernmost border of the American continent, it has untouched natural landscapes with forests, mountains, rivers and lakes due to the remoteness of the archipelago. Some corners have never been entered by man and are waiting to be discovered.
travelArt has put together a program that will take your clients from Punta Arenas to Tierra del Fuego and back. After the ferry crossing, the adventure journey begins in a rental car, passing partially untouched natural landscapes of unique beauty.
A visit to the "Parque Pingüino Rey" park with the only king penguin colony in South America is of course a must. For more details on this program, please email info@travelart.com.
---
Remota Patagonia Lodge
Remota Patagonia Lodge is proud to confirm that the hotel is operating normally since last October 29th, always following the biosecurity protocols to ensure the safety of all guests.
Remota would also like to inform that, only for this current season, has decided to only offer rates for Bed and Breakfast, Half Board and Full Board options, and that the booking of All Inclusive packages and a minimum length of stay during Peak Season are not mandatory.
Guests who wish to book excursions in Torres del Paine National Park and surrounding areas can book them directly at the reception desk.
---
COLOMBIA
Colombian Journeys
OCTOBER BIG DAY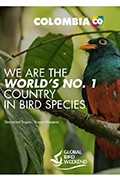 Last October 9th, almost 33.000 bird observers from all over the world enjoyed the birds during October Big Day.
The contributors of October Big Day got together in a record number of 195 countries and reported 7,269 species, making this day the greatest day in the history of bird observation in October.
In Colombia, 1.335 bird species were reported. Our country harbors approximately 1.958 bird species, which represent 20% of all the species at the world level. This keeps us as the number one country in bird species.
---
Colombia57
Colombia comes on the big screen – Encanto
The magical animated Walt Disney film Encanto is now in UK cinemas. This wonderland tale of family, compassion and resilience is set in a fictional village that encapsulates Colombia's many geographical locations. The country's diverse flora and fauna, food, and of course its music and dance, are reflected throughout.
We were delighted to be invited to a preview screening on Saturday at the Regents Cinema and have no doubt that this beautifully made film will highlight Colombia as a charming destination for all ages and interests.
Please contact us at info@colombia57.com for any information on our services and tailor made experiences
---
KonTour Travel Colombia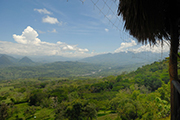 Travel in Colombia is possible again. No Covid-19 related restrictions apply to enter Colombia. However, you need a valid vaccination certificate to enter restaurants, museums, national parks and other places of touristic interest.
Tourists have returned and are enjoying the classic tours or discovering new ways of travelling through Colombia. One of the new ways is starting a trip through Colombia in Medellin.
Look here for ideas how to do this https://www.kontour-travel.com/antioquia-another-way-to-begin-a-trip-through-colombia-is-starting-in-medellin/ or drop us a mail at receptivos@kontour-travel.com.
---
COSTA RICA
Travel Excellence
New lodging options for families in 2022
Costa Rica is the perfect destination for family holidays, and we are delighted to announce that there will be two new amazing beach lodging options in Nosara and the Nicoya Peninsula.
Lagarta Lodge will offer two-bedroom accommodations named "Motmot" as of February 2022. These rooms will also have a new pool and amazing views of the ocean and the biological reserve.
On the other hand, Nantipa will feature three-bedroom beachfront villas as of March 2022, with direct access to the beach and a spacious outdoor terrace with a private infinity-edge pool.
For more information, please contact us at mercadeo@te.cr
---
ECUADOR/GALAPAGOS
Montemar Eco Luxury Villas
Our clients say: "Unreal adventures from a setting that feels like home"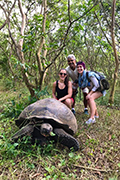 "Montemar is a small piece of heaven. Reyna and Roberto have carefully considered everything to make this property not only beautiful, but self-sustainable. After staying here for a week, I was blown away by the thoughtfulness of our hosts, the food, and how wonderful it was to come back to such a great property at the end of a busy day exploring. It really felt like home and we were pampered every step of the way. I cannot recommend these villas enough." Click HERE to read the full review.
For info/bookings, contact your supplier or us at ventas@montemar.ec
---
Latin Trails
Awards and Recognitions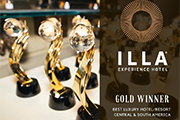 ILLA Experience Hotel a small family run property and part of the Latin Trails collection has been recognized as the best luxury hotel in Central and South America at the 2021 Travvy awards.
The Travvy awards, are run by North Star Travel Media, and are an important accolade, members of the travel industry are recognized by the travel agent community and an important panel of journalists.
ILLA with only 10 rooms has been recognized for it's high end luxury hotel services, yet the main reason behind this recognition is the transformational travel experiences and tight work with the local community that is a key part of ILLA's way of doing business.
---
Napo Wildlife Center
Services Update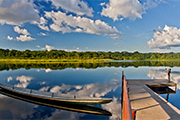 We are glad to let our partners know from January 2022, we will resume daily operation start for our programs, with the exception of Sundays.
Additionally, we look forward to implement new activities in 2022, like the Stargazing, the Origami in the Jungle, a Kids Gaming area and much more.
Feel free to send and inquiry to our Sales team at info@napowildlifecenter.com, it will be a pleasure to assist you at all times.
---
Tropic
New private charter Galapagos cruise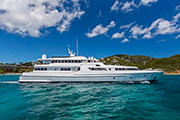 At Tropic we constantly seek new experiences that align with current trends and right now that equals private and exclusive experiences.
While we continue to lead the Galapagos' land-based and island-hopping space with innovative active adventures, the demand for private charters across many budgets is steadily increasing. To fill that need, we are partnering with a Galapagueño entrepreneur and extremely experienced sailor to fulfill our vision of what a private charter should be.
Our FIT charter-only cruise exceeds all requirements for a Galapagos adventure – visiting multiple islands, seeing a vast array of wildlife and experiencing many adventures in and out of the water.
We provide special add-on options including the chance to add a night in a safari-style camp and a unique lava cave dinner. Contact us for details.
---
Ecoventura – Galapagos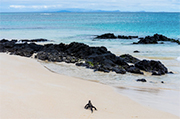 What do your clients think of when the Galapagos Islands come into conversation? World-class nature, an adventure worthy of Charles Darwin? How about the ultimate beach vacation?
As luck would have it, the Galapagos is blessed with extraordinary riches of stunning, world-class stretches of sand, often with only a few dozing sealions to share them with.
So sit back and allow us to transport you to another world as we run through the finest beaches the Galapagos has to offer, split between the spots visited during each of our two-week-long itineraries.
See here for photos and more details: https://www.ecoventura.com/ever-considered-the-galapagos-as-a-beach-holiday/
---
Galagents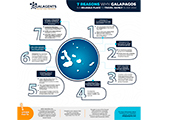 Reasons to visit the Galapagos
If you are plannig your 2022 promotion od destinations make sure your add the Galapagos Islands, in the following image we remark the reasons why you should reccommend to your clients this amazing destinations.
Ecuador and the Galapagos Islands are waiting for you…
---
Anakonda Amazon Cruises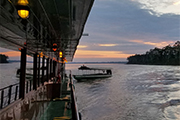 Ecuador is ready to welcome its guests, and so we have prepared special offers to end this 2021 on a high note.
EARLY MONKEY EXTENDED!
Take a look at our Early Monkey special offer, so your guests will have the opportunity to receive up to 20% off all our 2022 and 2023 departures! More info HERE.
DEPARTURES FOR THE MOST WONDERFUL TIME OF THE YEAR!
Take advantage of our last available suites for departures during Christmas and the New Year 2021, or book in advance for 2022! More info HERE.
Contact us for more information at info@anakondaamazoncruises.com
---
GUYANA
Wilderness Explorers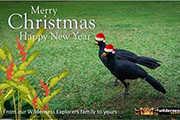 Looking for something different to offer your clients at Xmas? Contact Claire at claire@wilderness-explorers.com for our new Xmas Jungle Bells itinerary for a unique culinary itinerary that includes Georgetown, Atta Rainforest Lodge and Kaieteur Falls, complete with the many festive flavours of a Guyanese Christmas.
We also have a new Exclusive Rainforest Escape itinerary which offers exclusive use of Atta Rainforest Lodge, private charters, private guides and private experiences for those clients wanting a totally private journey away from the crowds.
Claire and Tony will be back in the UK in January and look forward to making some long-awaited sales calls face to face! Let us know if you would like us to visit you!
---
MEXICO
The Los Cabos Tourism Board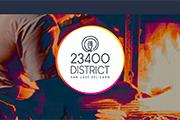 San Jose del Cabo is the more laid- back and artistic side of Los Cabos, brimming with adventurous activities, eye-catching attractions and exciting things to do when visiting for vacation.
Make sure your clients don't miss the art walk through the streets – held every Thursday from November to June.
Within the heart of San José del Cabo is 23400 District – a place where friends and strangers meet to walk through its quiet streets, slide into its history, feel its essence in every moment, appreciate a work of art, feel delighted by the bounty of wonderful food and enjoy a drink while watching a peninsular sunset.
---
NICARAGUA
Nicaraguan Tourism Board – INTUR
The Masaya Volcano National Park, one of the main tourist destinations that Nicaragua has, continues to attract dozens of tourists every day.
Each visitor is attracted by the majestic lava lake, or by the trails that the entire tourist complex has, which are very accessible with prices.
The Masaya Volcano Park and the Islets of Granada are an important part of the range of tourist options in the country, among the most visited by tourists.
---
PERU
PROMPERÚ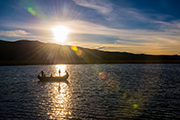 Peru to increase capacity at flights, airports
The capacity limit at Jorge Chavez International Airport in Lima will be expanded and the number of flights at said air terminal, as well as at airports located in different regions of Peru will be increased.
Likewise, it was announced that cruise tourism will resume in Peru. All measures will be given under a strict biosafety protocol in order to reactivate tourism in a responsible way.
---
Aqua Expeditions
Aqua Expeditions' New Superyacht in Galapagos: Aqua Mare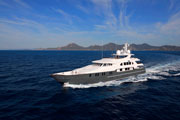 Aqua Expeditions is pleased to announce the launch of our fifth vessel, the Aqua Mare.
As the first true superyacht in the Galapagos Islands, the 50m Aqua Mare takes an iconic once-in-a-lifetime adventure to the next level. Designed and built by renowned Italian CRN yard with custom Zuretti interiors, seven elegant design suites serve as the perfect respite after active days for 16 guests exploring the remote wildlife and dynamic nature of the Archipelago.
The superyacht will set sail in the Galapagos Islands in Ecuador on May 6, 2022, offering 7- and 14-night itineraries that will explore the wild magnificence of the Archipelago.
For more information, visit our website: https://www.aquaexpeditions.com/cruise-ship/aqua-mare/
---
Amazonas Explorer
As Peru continues to successfully vaccinate its citizens and cases continue to drop, new measures are being introduced in order to ensure the safety of citizens and workers alike.
Some of these measures include the introduction of mandatory vaccination for people over the age of 45 for interprovincial land travel and mandatory presentation of vaccination certificates (either virtual or physical) for anyone over the age of 18 entering enclosed spaces from December 15th.
This is done with the hope of encouraging more widely spread vaccinations, as well as promoting the health and safety of everyone in Peru.
You can stay up to date with the other COVID rules and restrictions in Peru HERE.
---
Sol Y Luna
Win a 9-night trip to Peru including Machu Picchu and the Amazon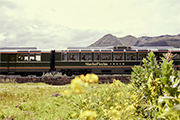 Enter this charity raffle to win a 9 night trip including Lima, Machu Picchu and the Peruvian Amazon.
Prize Package Includes:
2 night stay at Hotel B with breakfast and a welcome drink
4 night full-board stay at Sol y Luna, including all meals and activities
2 Voyager Premium & Lounge tickets to Machu Picchu with Inca Rail
3 night all-inclusive experience with Delfin Amazon Cruises including return transfers from Iquitos Airport
All proceeds will go directly to the children of the Sol y Luna Home, a safe and loving foster home for Peruvian children who have been abandoned or maltreated.
Enter here: https://solyluna.oneraffle.com/win-ultimate-peru-trip
---
Belmond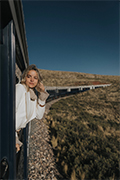 Andean Explorer is back!
South America's first luxury overnight train returns from March 31st, 2022. We invite you to experience a refreshing journey through the natural wonders of Peru.
A journey from Cusco, the capital of the Inca Empire, through the high Andean plains to the white city of Arequipa. Passengers will be able to enjoy the spectacular highlights of the region en route, including Lake Titicaca and the Colca Canyon.
Save the date!
---
LimaTours
New Inca Trail programmes!
Walking through the Inca Trail is an unforgettable journey in Peru – we know it as experts!
For that reason, we have rethought this experience so every traveler will have the opportunity to reach Machu Picchu as our ancestors did.
Our self-operated Inca Trail alternative is designed for all passengers regardless of their physical level and can be incorporated into our most popular programs. A faster way to enjoy the charms of this famous route.
To read more, click HERE.