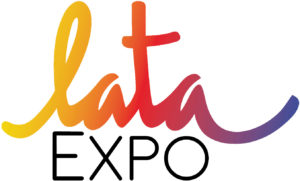 LATA's virtual edition of LATA Expo 2020 has concluded following a five-day event which welcomed 73 exhibitors, 117 networking buyers from 27 countries, and included a total of 2,335 scheduled meetings.
LATA Expo is the largest dedicated B2B in Europe focused on travel to Latin America featuring a pre-organised schedule of one-to-one business meetings between exhibitors and delegates, as well as content sessions with expert panellists.
The event discussed and debated future travel to the region given the current context and revealed a number of travel trends.
Travel trends to Latin America
FowardKeys data based on confirmed air reservations illustrates that bookings to Latin America for the period 01 July – 30 September were down 90.1% year-on-year, slightly below the average global decline for inbound bookings (94.1%). Looking forward to Q4 of 2020, LATAM bookings are down 77.4%, whilst bookings for Q1 of 2021 are down 73.8%.
Despite these figures, weekly tickets for future international travel to key destinations are on the rise with some destinations showing stronger signs of recovery. Mexico for instance, was at around 15% of 2019 volumes in May 2020 but for September, volumes rose to around 50%, outperforming all other countries in the region.
Looking at the travel period between October and December 2020, the top searched destinations in the UK are Brazil, Mexico, Colombia, Costa Rica and Argentina. The most popular searches on flight routes were 1. London – Cancun, 2. London to Sao Paulo, and 3, London – Mexico DF.
The data shows a gradual increase in flight capacity, following the reopening of key destinations with seat capacity growing considerably from mid-October, whilst fares to Latin America have dropped considerably (between 16 and 30% from key source markets). Likewise, the data illustrates a trend towards later bookings.
On a more positive note for the region, data on the tickets confirmed for travel to key world destinations in Q1 2021 highlighted South America as being the best performing region globally when comparing year-on-year statistics. The current YOY variation is at -70.9% compared to a -82.6% variation for Europe and a -93.4% for Asia. Although the figures are low, they do illustrate some green shoots of recovery which the sector hopes will continue to grow throughout 2021.
Additionally, research from Mail Metro Media Group indicated that holidaymakers are now likely to spend more on their 2021 holiday(s). The spend is forecasted at £2,200 per week on flights and accommodation. The research illustrated more caution when booking 2021 holidays; only 18% of respondents had already booked a 2021 trip, whilst 47% said they would be more tempted to book closer to the departure date (backing up the trend towards later bookings). Likewise, one in two respondents claimed that they would be more tempted to book with a reputable agent a/o company that can provide the necessary safety and security guarantees.
Colin Stewart reflected on a successful LATA Expo 2020, commenting:
"LATA appreciates the challenges facing its members in this difficult travel climate and is grateful for all those who attended LATA Expo 2020. We are delighted to have received a total of 73 exhibitors and 117 networking buyers from 27 countries making this our most international show yet. Our ambition for LATA Expo was to open a dialogue in the supply chain, facilitating new trade which we hope will go some way into kickstarting a sustainable recovery. We will continue to support our members throughout these difficult times and remain optimistic that we will see further signs of a recovery in 2021. We look forward to seeing our LATA members and delegates in person at LATA Expo 2021 taking place in June at Battersea Evolution (London) with subsequent events in Paris and Amsterdam"
-ENDS-
Editorial Notes:
For more information on the Latin American Travel Association (LATA), please contact latapr@wearelotus.co.uk.