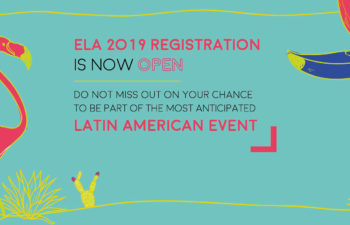 We are delighted to announce that Experience Latin America 2019 will take place from the 10th to 12th June.
The 2019 event will see LATA taking the event to an exciting new venue, the world-famous home of Chelsea FC, Stamford Bridge.
We're very excited to be working with this fabulous venue and we're confident that it gives us the opportunity to build on the success of ela. With two on-site hotels we hope that many of our exhibitors will stay at he venue to create real community feel to this key event in the LATA calender.
CLICK HERE to download the Exhibitor Prospectus
As ela is consistently oversubscribed we will be continuing the strategy that LATA brought in a year ago to ensure that all members get a chance to exhibit at ela at some point – that does mean that some companies that have been successful in exhibiting for the last few years will be asked to miss a year to allow other members to exhibit. Whilst this will inevitably lead to some disappointment, I'm sure you can understand that we are trying to be fair to all our members.
Exhibitor registration is open until 14th December, at which point we will carry out the selection process and inform successful applicants by 31st December.
CLICK HERE to register as an exhibitor.
For any questions or queries, please contact the ela team on info@experiencelatinamerica.travel