Skip to main content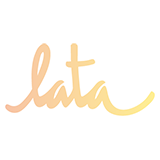 There's more Rio, 3 hours from the city of Rio
Category:
Tourist Boards
---
WELCOME TO THE STATE OF RIO DE JANEIRO.
There's no doubt that Rio is the 'picture postcard' of Brazil. And as host to the 2016 Olympic and Paralympic Games, the city is still welcoming the world. But there's more to be found just beyond the city itself within the State of Rio de Janeiro.

Six totally different regions - at most 3 hours from each other - offering 23 unique tourist locations, each with their own diverse attractions: Mountain regions, Beaches, Ecological & Historical sites, Festivals & Cultural treasures.

Explore the range of activities the State of Rio de Janeiro offers visitors: Bird Watching, Watersports, Horseback Riding, Colonial Architecture, Diving, Adventure Sports etc… just visit: www.cidadesmaravilhosas.rj.gov.br

TurisRio, the State of Rio de Janeiro Tourism Authority, linked to the Tourism State Secretariat, invites you to enjoy the charm of our wonderful cities. Nowhere in the world, you will find such fascinating places - so diverse and so close to each other.
---
Head office
TurisRio
RUA URUGUAIANA,
No. 118 - CENTRO
RIO DE JANEIRO - RJ
CEP:20050-093
Brazil
(21) 2334-6150 / 98596-6724 / 98596-6714

---
error:
Alert:
This content is copyright protected