Skip to main content
Fremen Tours Bolivia, Andes & Amazonia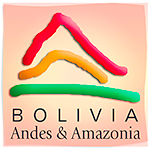 The heart of South America, direct from a specialist tour operator.
Category:
Local Operators
---
Explore BOLIVIA, Andes & Amazonia.
Customise any travel package according to your own personal interests and join us on a discovery of a lifetime.
You will include activities, accommodations, experiences and modes of travel that will suit your lifestyle and taste.
Through our tours for people who don't like tours you will be able to visit sites most tourists, even seasoned travellers, never find.
Simply superlative – this is Bolivia. And we take the stress away!
---
Head office
Fremen Tours Bolivia, Andes & Amazonia
2396 Avenida 20 de Octubre
Edif. María Haydée, Piso 10
La Paz
00591
Bolivia
+591-2-2421258
+591-2-2911420 (Fax)
NIT 2890519015 / VMT RD02VT0304

---
';
error:
Alert:
This content is copyright protected