Skip to main content
Ann&Palm Travel - Uniting Cultures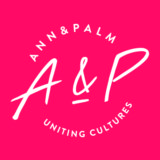 Attending discerning clients with customized itineraries through Arg.
Category:
Local Operators
---
We are a young team of professionals with 20 years of experience, committed to deliver outstanding results when designing travel itineraries through Argentina, wether it be business, leisure or celebrations.
As travelers ourselves, we have an innate knowledge and understanding of each property and experience that we recommend. We look forward to welcoming our guests into our home country and sharing our culture, heritage...and tango steps!
---
Antarctica Cruises, Luxury Holidays, MICE View all >
---
Head office
Ann&Palm Travel - Uniting Cultures
Agüero 1595 floor 8 suite 17
Buenos Aires
1425
Argentina
+5491139183314

---
';
error:
Alert:
This content is copyright protected