Skip to main content
Committee Election 2023 – Maru de Aliaga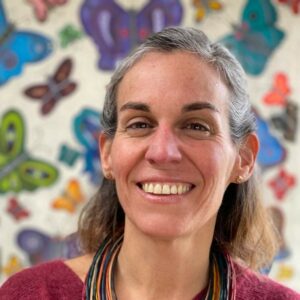 I feel driven to be part of the LATA Committee to work towards the development and promotion of travel in my region, Latin America
As a Peruvian, I have always been fascinated by my country's amazingly rich heritage and culture. A BA in History allowed me to explore this passion, but I quickly found tourism to be an ideal avenue for sharing it with the world, while working to preserve it. This inspired me to complete a Master's Degree in Tourism Business Management and postgraduate studies in Cultural Tourism and Ecotourism.
My experience in tourism has been mainly in the private sector, but I have also had long experiences in both the Public (Peru, Chile) and the non Profit areas as well. Today I am part of the amazing Tropic DMC dream team and serve as Commercial Manager. Tropic is a boutique DMC specialized in authentic tailored-made experiences in Ecuador and Peru.
I believe my experience, passion, and knowledge of Latin America would bring a unique and useful perspective to the LATA Committee.
error:
Alert:
This content is copyright protected