Skip to main content
St Helena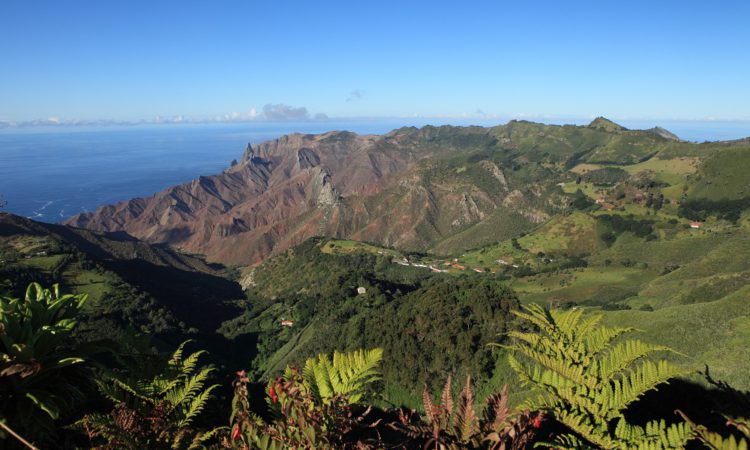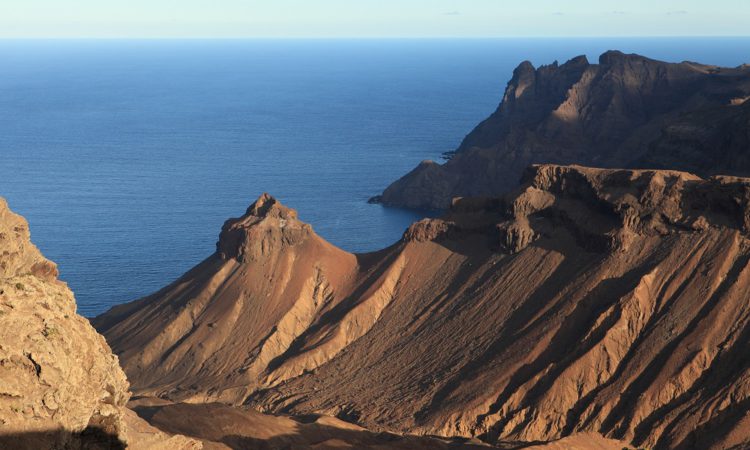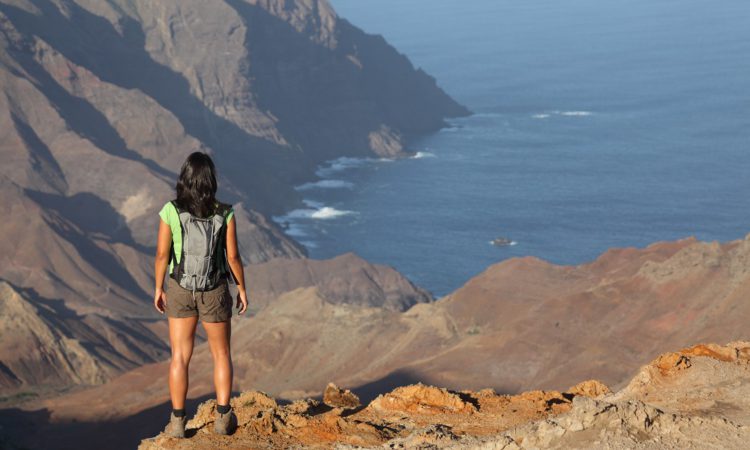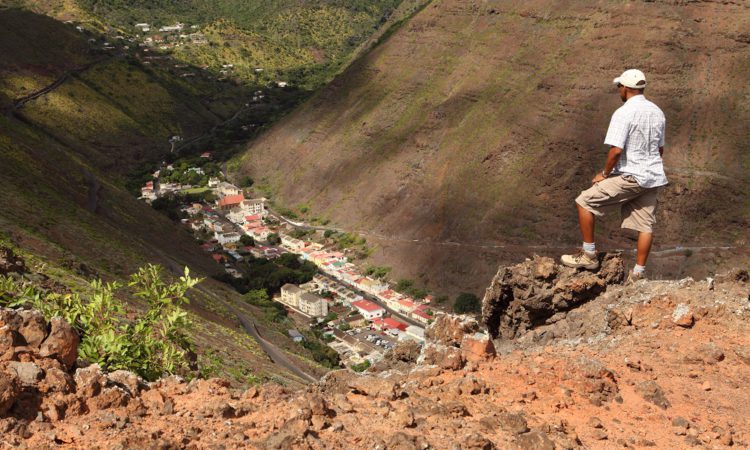 Situated in the heart of the South Atlantic Ocean, at latitude 15° 56' south and longitude 5° 45' west, the island of St Helena has for hundreds of years played an important role as a vital staging post for ships and travellers moving to-and-from Europe and Africa to South America. In 1800s as many as one thousand ships a year visited the island, and even today over 600 yachtsmen and women visit the island annually and nearly 10,000 visit by cruise ship.
Rising dramatically from the South Atlantic, the island has sheer barren cliffs that are intersected with deep valleys, or "guts" as they are known on St Helena, which slope steeply from the central ridges. Its strategic importance to Britain ensured it was fortified against attack, and the lookout points and gun emplacements – many still with cannons in place – can be explored. Jamestown – the island's main settlement – spreads inland from the Castle, Grand Parade and Main Street and is lined with historical buildings dating back to the time in the 1800s.
The island is located 1,200 miles (1,950km) west of the Angolan and Namibian coast and 1,800 miles (2,900km) east of the Brazilian coast. The nearest land is Ascension Island 703 miles (1,131km) to the northwest; while the other island in this British Overseas Territory is Tristan da Cunha situated 1,200 miles (1,950km) to the southwest.
Unlike Brazil, St Helena is one of the world's smallest territories measuring just six miles (10km) by ten (17 km). Yet for such a small area there is a huge amount packed in. The natural environment runs from arid desert to cloud forest, which host many species unique to St Helena. The historical legacy touches many aspects of world history, including the expansion and height of the British Empire, the Boer War, the Anglo-Zulu Wars, South American slavery and its abolition, and, of course, the Emperor Napoleon who was exiled on St Helena by the British from 1815 until his death is 1821.
The island, which covers a land mass area of just 47 square miles (122km2), is home to over a thousand species of which over 400 are endemic to St Helena, they include the Wirebird, giant tree ferns and desert-dwelling nocturnal spiders. Marine life is equally outstanding, with ten species of endemic fish and visits from a variety of dolphins, whales and the Whale Sharks. This biodiversity has fascinated and influenced scientists and explorers for many years, including Charles Darwin, Edmund Halley, Dr Nevil Maskelyne and Captain James Cook.
With the opening of its first airport in 2016 and the start of air access, St Helena continues to be a natural bridge between Africa and South America, and today offers its visitors an extraordinary tale of history, nature and culture. St Helena remains a place of unique character and unspoilt beauty.
Featured members
Tour Operators
Tourist Boards
| | |
| --- | --- |
| Capital: | Jamestown |
| Size: | 122 km² |
| Population: | 4,600 |
| Currency: | St Helena Pound / Pound Sterling |
| Language: | English |
| Visas: | Not required for UK nationals. |
---

Food
'Saint' dishes and ingredients are partly influenced by the British, Malay and Chinese. Fish is a staple ingredient on St Helena and is used in a variety of ways: fish cakes, curries, roasted fish, soups and much more. The island's traditional dishes have a bit of a twist that makes them special. Spices and curries are common, rice dishes such as pilau (pronounced 'plo') originate from South East Asia, but has its own curried twist when served on St Helena.
---

Drink
St Helena's Distillery, the world's remotest, produces a number of spirits and wines, most notably Tungi, a clear smooth spirit made from the prickly cactus pears. The distillery also produces its own spiced rum, brandy, lemon liqueur, chocolate liqueur and gin; and bottles its own white and red wine. St Helena is one of the world's premium coffee producers and its coffee is amongst the most rare and highly prized in the world.
---

Festivals
St Helena Day, 21 May, is a public holiday and is celebrated by all. It is said that on this day in 1502 that the island was discovered and so-named as it was the birthday of Saint Helena, the mother of Constantine the Great. Celebrations on this day can take many forms and are usually held at the one location. It is a good way of experiencing a taste of the island's culture all in the one day!

The run up to Christmas sees the island's Festival of Light in Jamestown. A night when cars decorated for the festive season parade in Jamestown and the town switches on its Christmas lights.

---

When to go
St Helena can be visited at any time of the year. Despite the island's location within the tropics, its climate is kept mild and comfortable by the South East Trade Winds. The hottest months are between January and March. The coldest are between June and September. For much of the year temperatures sit between 70 and 80°F (20-27°C,) but nights and early mornings can be colder, especially in the interior during the months of June, July and August. Rain usually falls from late March to early May, with April being the height of the rainy season, and again in July to September, with August being the wettest month.
---
error:
Alert:
This content is copyright protected