Skip to main content
Committee Election 2023 – Martin Johnson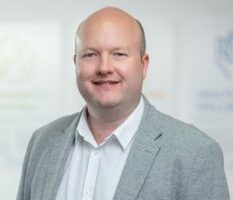 It has been a real honour and privilege to serve on the LATA committee for the past four years, the last 2 years of which I have been Vice Chair. I can honestly say it has been a great experience and one that I hope to continue if you, the membership, re-elect me onto the LATA Committee.
In my latest term on the committee, I have been actively involved in many of LATA's activities including taking part in the 'View from the Top' webinar series, stepping in to sponsor LATA EXPO's after party in 2022, helping to shape the recent LATA Sustainable Travel Programme with Latin Routes taking part in the pilot programme and regularly adding comment to news / PR pieces about Latin America. I have also continued to push improvements to LATA's overall communication with members, including suggesting the recent 'What's really going on in Peru right now?' webinars, which are hopefully helping members to better navigate the complex Peru situation. I have also continued to help shape LATA's engagement strategy with UK Travel Agents including input into the successful LATA EXPO Travel Agent event in 2022, which has now developed into LATA's first Agent Roadshow this year. I believe LATA is always improving and I am committed to help it continue to grow and bring further value to its members.
For the last 10 years (where has the time gone!) I have been co-founder and director of Latin Routes, who are specialists in tailormade holidays to Latin America. Since the company's humble beginnings in a tiny office above a pizza shop, we've today developed into one of the UK's leading tour operators to Latin America. Today, I primarily deal with the company's overall development and marketing, while keeping a close eye on the day-to-day operations with the rest of the team. My position means I have a good appreciation of the whole market, and a good understanding of the perspectives from an operator, travel agent and supplier. This invariably shapes all my input to the committee, to ensure its always well considered for all members.
error:
Alert:
This content is copyright protected