Skip to main content
Committee Elections – Manuel Diaz Cebrian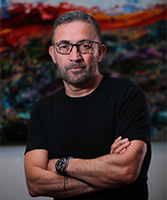 Manuel Diaz Cebrian is the Founder and Director of the London based consultancy and promotional company, 110PERCEB Ltd. Additionally, he is the European Manager of The Los Cabos Tourism Board and Baja California Sur, Mexico. While the tourism side of the company focuses mainly on Mexico, it also has promoted other Latin American countries such as El Salvador and Guatemala. Recently, Manuel negotiated the first ever direct European flight to Los Cabos which started flying in November 2019.
Manuel was also the former European Director for the Mexico Tourism Board (2000-2012) based in London. He is the founder and creator of the Mexico Chic travel guide that became The Chic Collection with more than 30 countries. Additionally, he negotiated several important industry shows and flights to Mexico such as ILTM Americas, Virgin Atlantic and BA flights to Cancun and several charter flights. During his time as European Director he managed to position the UK as the number one European market to Mexico and the third worldwide after the USA and Canada, a position that remains to this day.
Manuel believes that now more than ever, LATA, being a Latin America Travel Association needs board member that are from the region. While locals have done an amazing job in promoting Latin America nothing compares to someone who is from the region and has promoted it throughout Europe.
error:
Alert:
This content is copyright protected