Skip to main content
Committee Elections – Malcolm Macfarlane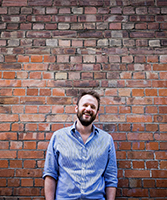 I have always worked with travel companies from across the world, but there is something very special about Latin America and its travel industry. I have been fortunate to work with amazing partners in Mexico, Brazil and mainly Peru, and I love the atmosphere and relationships with colleagues in the UK travel trade and the network in Latin America.
I grew up in a hotel in the Highlands of Scotland, and have been working in the travel industry in London for most of the past 20 years, so I can say that over the past 20+ years I have spent time in most roles on the supplier side, and I have been fortunate to work with the most incredible partners. Having worked for a larger Sales & Marketing agency, around 5 years ago I set up my own company to partner with boutique, amazing travel providers across the globe, and I knew that a priority for me was to keep a foot in Latin America. I have always focussed on working with partners that have a strive for the top quality, guest experience and levels of responsible travel, and I find that Latin America often lead the way in these fields. When talking with companies from elsewhere I use examples of what is happening in Peru, Chile, Ecuador, Bolivia, Colombia or Argentina as high points for them to learn from and to try to emulate in their own region.
Having experienced working through a variety of crises in different regions, I know that the next few years are going to be complex for travel globally. LATA needs to be there to continue their amazing job of communicating, supporting and promoting all that is Latin America to the travel trade and beyond. As I have been on the periphery of the association and attending LATA events for the past decade, and I am very excited by the possibility of joining in more and contributing to an organisation that I believe serves an increasingly important role in the industry.
error:
Alert:
This content is copyright protected