Skip to main content
Committee Election 2023 – Malcolm Macfarlane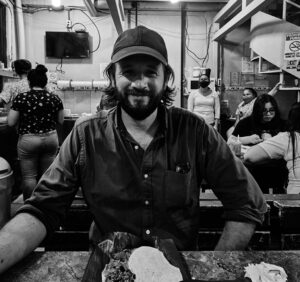 I love being part of the UK contingent of the Latin American travel – easily the best group in the industry – and I've loved being part of the committee for the past two years, even if half of that was during the Pandemic! It has been an amazing opportunity to know more about our place in the industry, meet some new colleagues and get to know some people better.
Through my company, Fuadan, working for years representing Latin American hotels, DMC's (Travel Pioneers) and expeditions cruises (Aqua Expeditions), and working with travel agents and tour operators I hope I have something to offer the community – and maybe my experience in many other regions across the globe offers another viewpoint too.
LATA has an important role, I enjoy being part of the committee, and I am keen to be a part of it for as long as the excellent LATA community will have me.
nt regions, I know that the next few years are going to be complex for travel globally. LATA needs to be there to continue their amazing job of communicating, supporting and promoting all that is Latin America to the travel trade and beyond. As I have been on the periphery of the association and attending LATA events for the past decade, and I am very excited by the possibility of joining in more and contributing to an organisation that I believe serves an increasingly important role in the industry.
error:
Alert:
This content is copyright protected