Skip to main content
Committee elections – Gemma Cope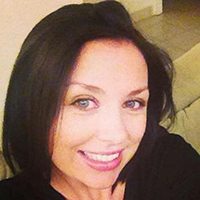 I am currently the LATAM Product Manager and LATAM Tailor made Specialist at Wendy Wu Tours.
I recently moved back to the UK late last year having lived in Latin America for the past 13 years. I was the Owner of Green Pathways Travel, a DMC based in Nicaragua and a travel consultant. During my time there I was fortunate to travel the continent extensively from Mexico to Ushuaia and after living a third of my life over there it definitely feels like home.
Taking on this role at Wendy Wu Tours here in London has enabled me to understand both sides of the business from seller to buyer. As Latin America is a very new destination for the company it has definitely been a challenge but a very exciting time to build, develop and expand across the continent. Being part of LATA will be a huge benefit to the company.
My passion is sustainable and active travel so I am hoping to incorporate as much of this as possible while growing the product at Wendy Wu Tours. After working on many conservation projects across South and Central America and working with many local communities I understand the importance of tourism bringing a positive impact to the countries we work in.
Bio
Born in the UK, Studied at school and college in Birmingham. An interest in biology and conservation led me to areas such as Indonesia and South America volunteering and working on different conservation projects. After two years in Peru and Ecuador I moved to Nicaragua. While living in Nicaragua I recognized a business opportunity in a growing market and invested into Bigfoot Hostel and Volcano Boarding, my first business. After a number of successful years growing the brand I decided to sell Bigfoot and begin my own travel company, Green Pathways. I saw a niche in the market to provide tailor made tours and services to more unique locations providing better economic distribution to local communities and more sustainable tourism.
Languages
• English – Native proficiency
• Spanish
error:
Alert:
This content is copyright protected