Skip to main content
Committee Elections – Freddie Softley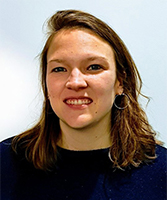 Freddie is Senior Account Manager at Finn Partners, a travel and tourism representation company focusing on the day to day management and business development of worldwide travel products and services in the UK & Ireland and Europe.
Over the last 5 years in the travel industry Freddie has gained experience working with key Latin American destinations such as Peru and most recently Belize, developing excellent relationships with key operators, airlines and sales agents in these markets.
Travel has always been a resilient industry but now more than ever it is important to work together to promote Latin America in order to drive recovery and boost sales to this fantastic region. Associations like LATA are a brilliant way of bringing members together, providing information and updates, sharing insights and building relationships. Working with destinations such as Peru and most recently Belize across Europe has sparked a keener interest in the affairs of Central and Latin America. I would love to be able to bring my experience from working with other regions including; the US, Asia and the Middle East to contribute to the growth and development of Latin America in the European markets and support the recovery of tourism to this vibrant and diverse region in any way that I can.
error:
Alert:
This content is copyright protected