Skip to main content
Committee Election 2023 – Christopher Wilmot-Sitwell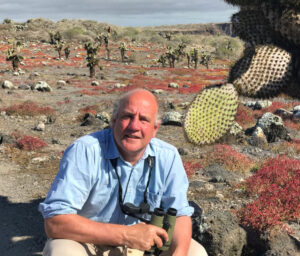 After an early career in advertising post university, Chris has been one of the Directors/Owners of UK based tour operator cazenove+loyd for almost 30 years.
Having started as an African safari operator, c+l launched a Latin America programme 25 years ago and they now cover most of the region.
Wilderness and 'the great wide open' is a great passion, so Patagonia and the Andes and the Amazon Basin particularly resonate with him.
An abiding frustration is the relatively low profile that Latin America has with high end clients and that the 'iconic' sights hit list dominates so many people's visits to the region. We all know how much more there is to it.
A post covid concern is the potential homogenisation of lodges and hotels throughout the world, with the deep pockets of investors and with the larger chains buying or leasing the smaller independent/owner-run operations.
Whilst LATA is there to support all of its members, Chris believes that there is a David and Goliath challenge in the short to medium term and that championing the different and the authentic (and the habitats and communities which depend on these outliers) needs to be a particular focus.
error:
Alert:
This content is copyright protected